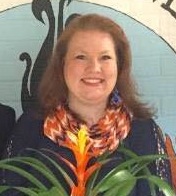 Mustang Family,
Well, we have made it to the last nine weeks of this historic school year! I am so proud of the work we have done so far and of the way that families have come together to support teachers and students at this difficult time.
As we go into this last part of the year, I want to take some time to talk to all stakeholders about testing. Many times, when it comes to talk of testing, people feel that the test is all anyone cares about. In truth we do care about testing at Magnet, but not in the way most people think.
All year long, your students have worked hard, written papers, done projects, taken tests and mastered the skills they need to be highly prepared for the next school year. Students have done Zearn lessons, Khan lessons, Freckle ELA, Common Lit, Xtra Math, and Freckle Math. They have built models from Gummy bears, had "eggciting" lessons for spring. Students have done Geography quizzes with PE exercises and played hula hoop games. Students have explored ancient civilizations as well as Jamestown. Students have learned about their own genetic traits and how they get those traits from their parents.
You see, our school is not about test prep, its about people prep! We strive to grow people that are ready to excel in high, school, college, and life! We learn a lot, and we have found some pretty fun ways to do it, even with COVID restrictions. While we work hard all year to teach our students the written curriculum, we work just as hard to teach them the unwritten curriculum of life. We teach our students the importance of using the correct words when addressing someone else. We teach our students to take turns and share their thinking with others. We teach our students that it is okay to make mistakes as long as they learn from them. We teach our students to ask questions. We teach our students that we are better together. We teach our students the importance of doing things on time. We also teach our students that anything they do needs to be done to the best of their ability.
So, how does testing fit into all of this? For me testing has always been our way of showing how the work we did all year has prepared us to move to the next level. I often tell our students that testing is their opportunity to show off! They can be proud of all of the work they have done. I love seeing the students dig into the test and "attacking" it because they are well – prepared.
This year will be no different! Our teachers and students have exceeded expectations with the hard work they have put in this year. I am so proud of how hard the teachers have worked to make sure our students did not suffer due to COVID. They are the true unsung heroes of the school year.
Parents, do not worry about this test. Your students have been taught well. Your students have worked hard. One test does not define your child, and we tell them, it cannot define your child because they are going to do amazing on this test! Remember to encourage your child each day. Remember to make sure they turn in their devices each night and get a full nights' sleep. We would love to have you volunteer to help monitor a class during testing. We have missed having parents on campus so much!
Looking forward to LEAP,
Mrs. Stephonie French, Ed.S
Principal, Natchitoches Magnet School