East Natchitoches Elementary School presents EAST NIGHT OUT on Tuesday, April 12th! Please join us for a night of fun games, information about the LEAP 2025 test, and performances from our music department and step team! #LEAP2025 #EAGLESWIN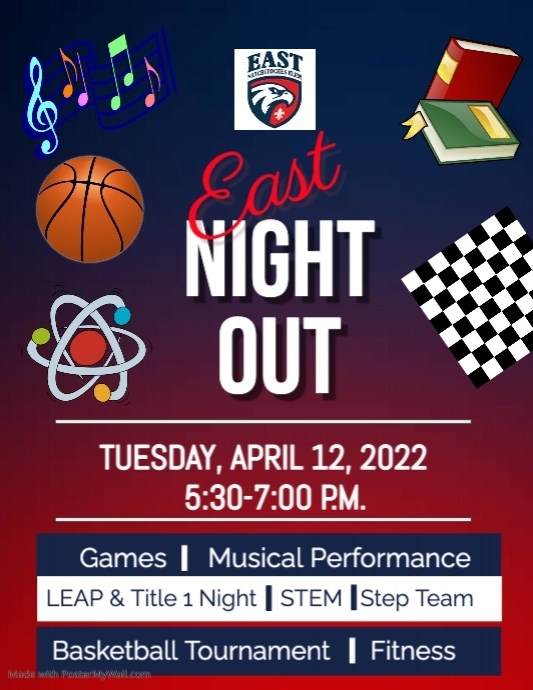 Congratulations to our East Natchitoches Student of the Year, Genesis Conday!!! 🦅🦅🦅 Thank you Kultivation for your generous donation! 🦅🦅🦅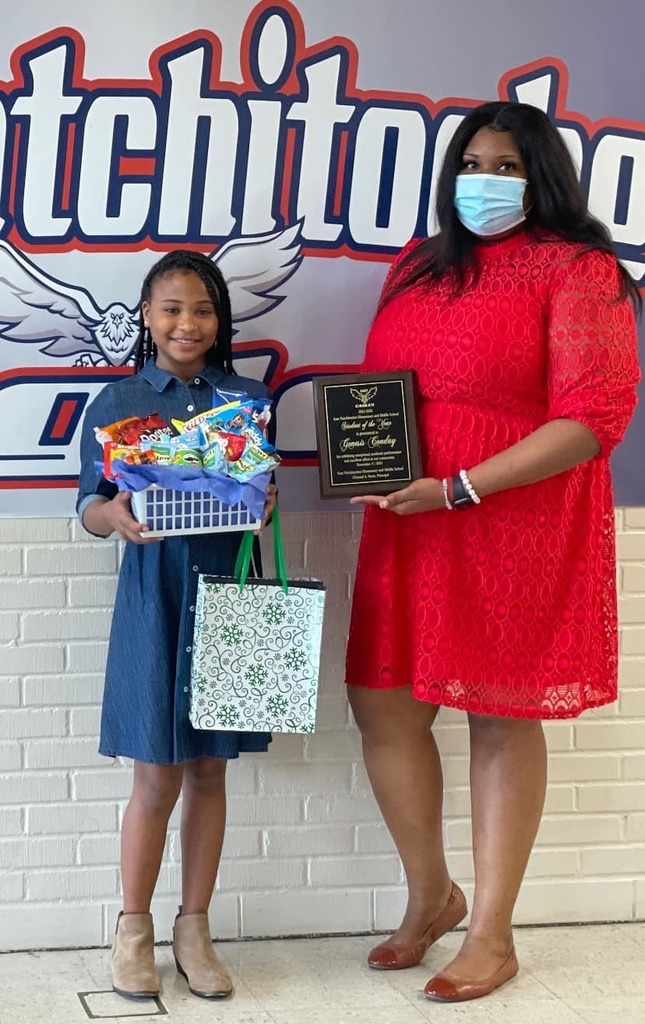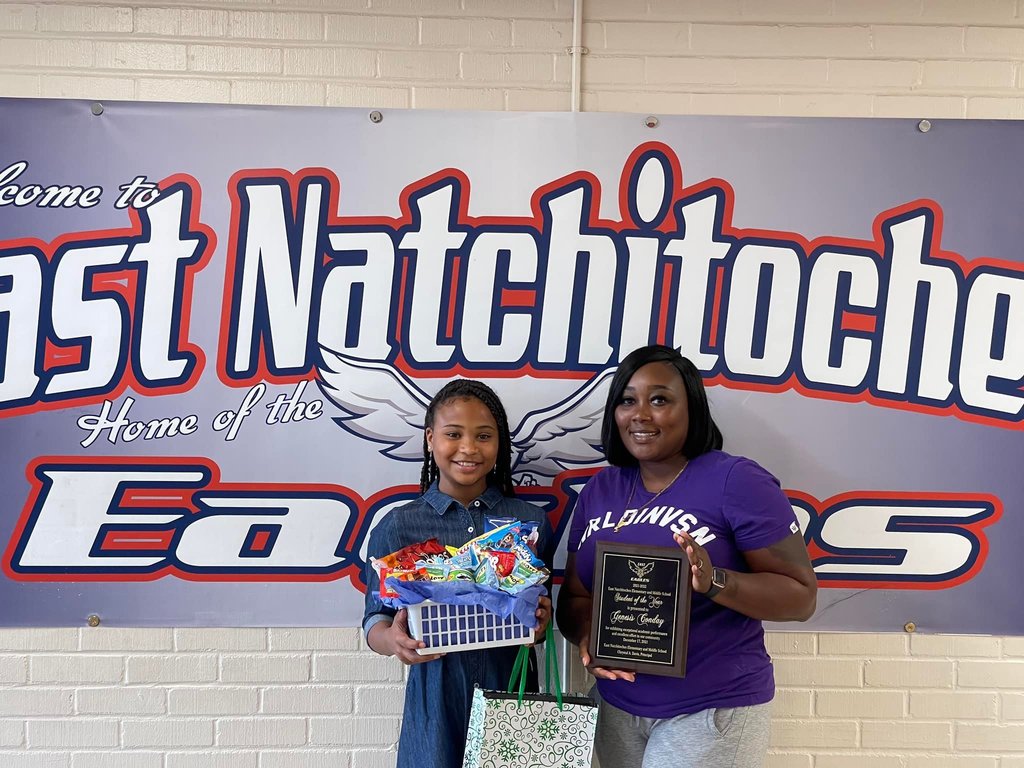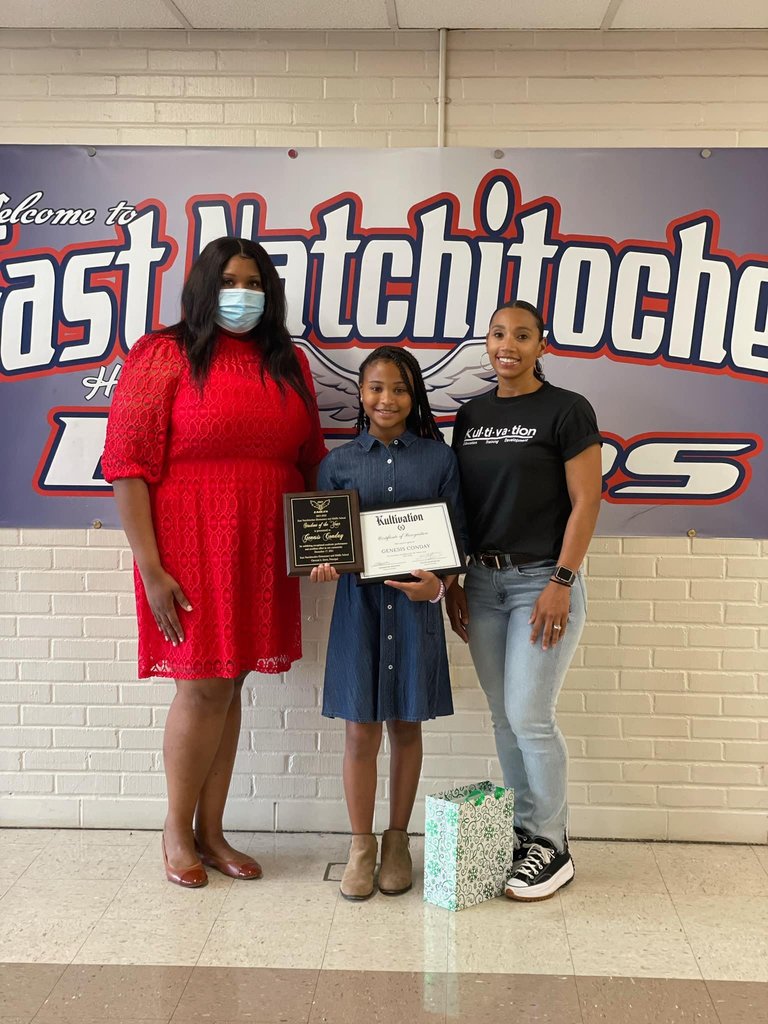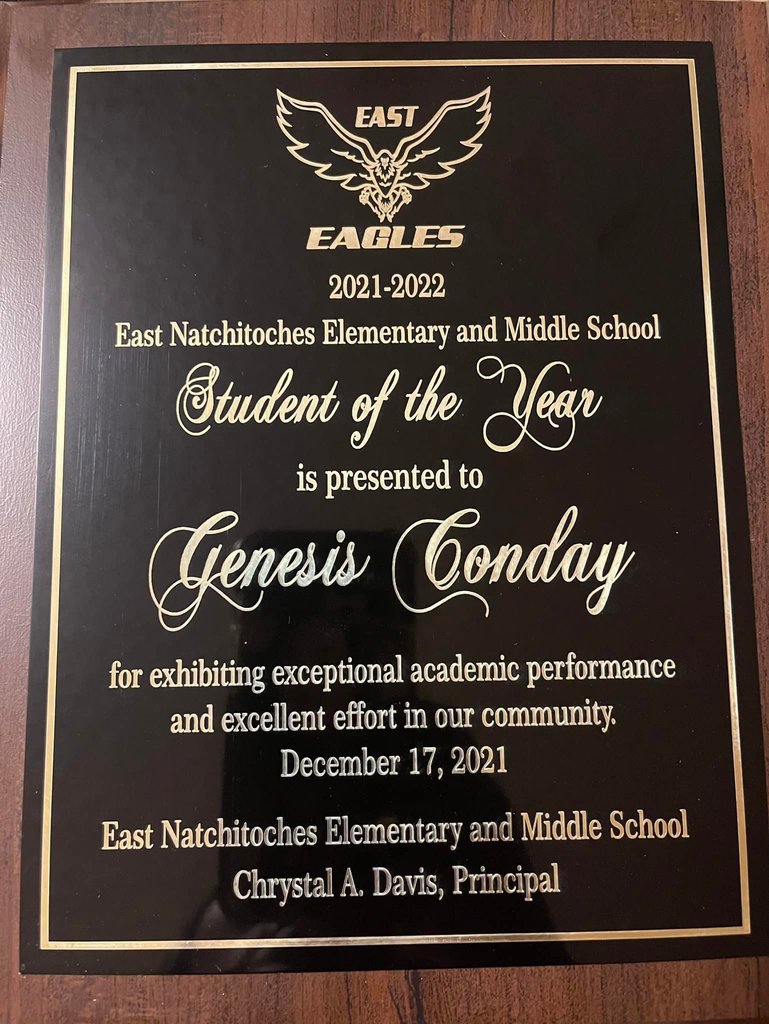 Merry Christmas from Santa, the Grinch, and all of the faculty and staff of East Natchitoches.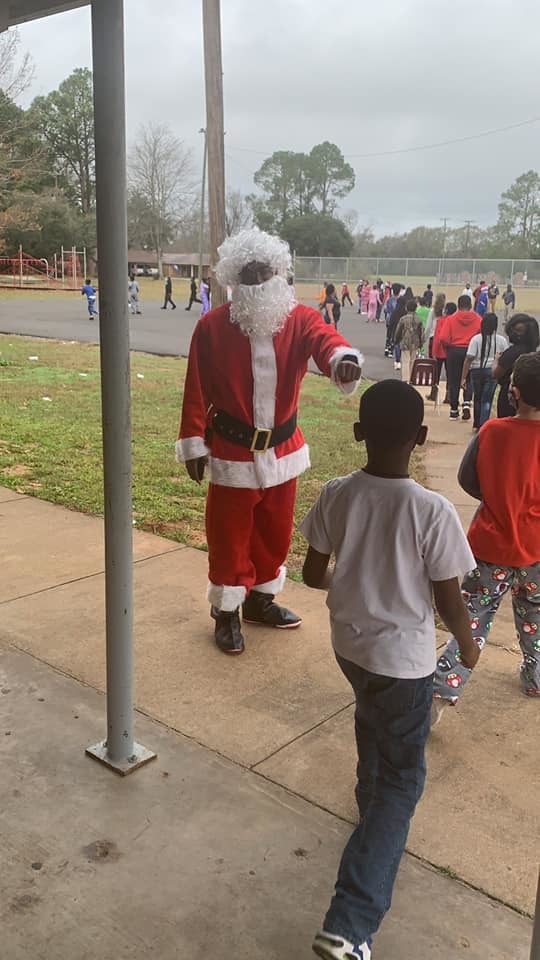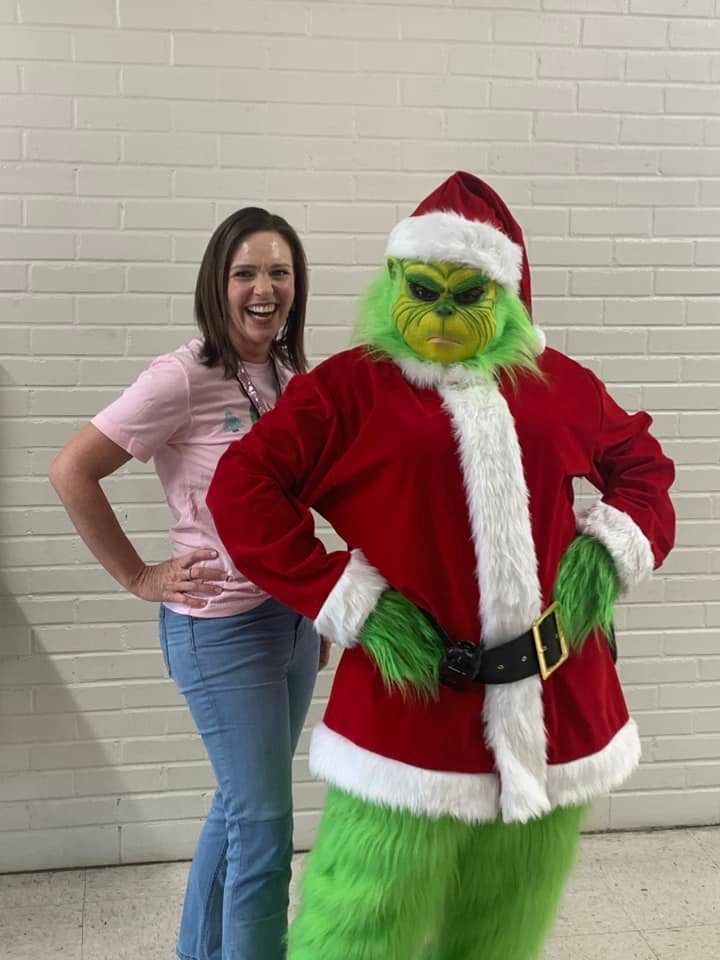 Attention Eagles! Don't forget about Red Ribbon Week at East Natchitoches! See our website for our dress-up days schedule.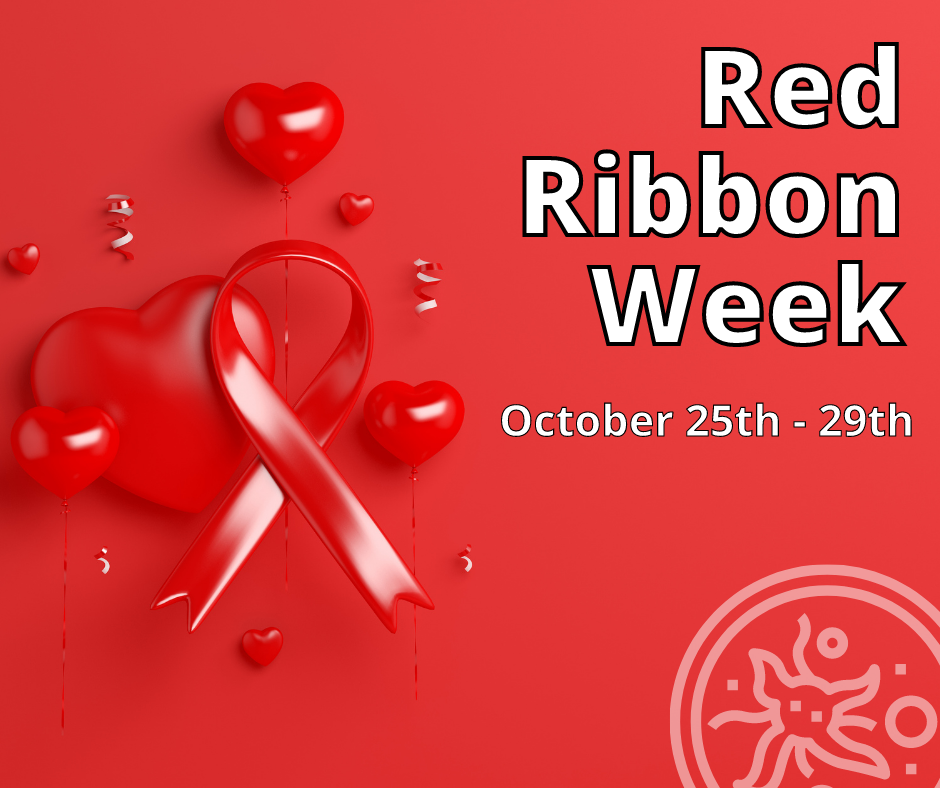 We had a fantastic day meeting with our Eagle families to discuss student progress and a great lunch provided by Dr. Jesse Jackson. #drjwjackson3rd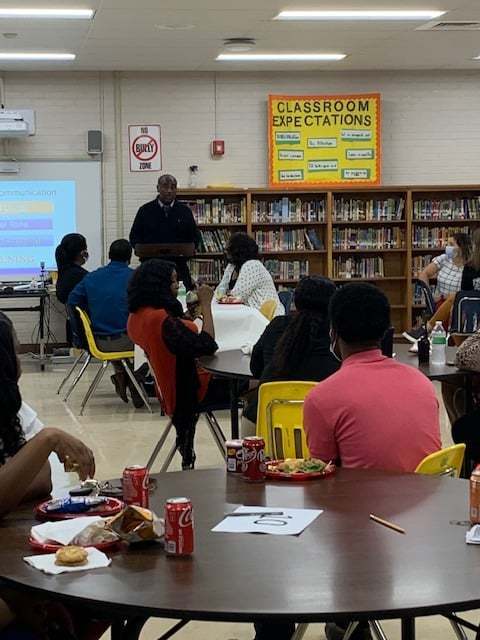 We are so excited for our first parent teacher conference tomorrow! See below for more information!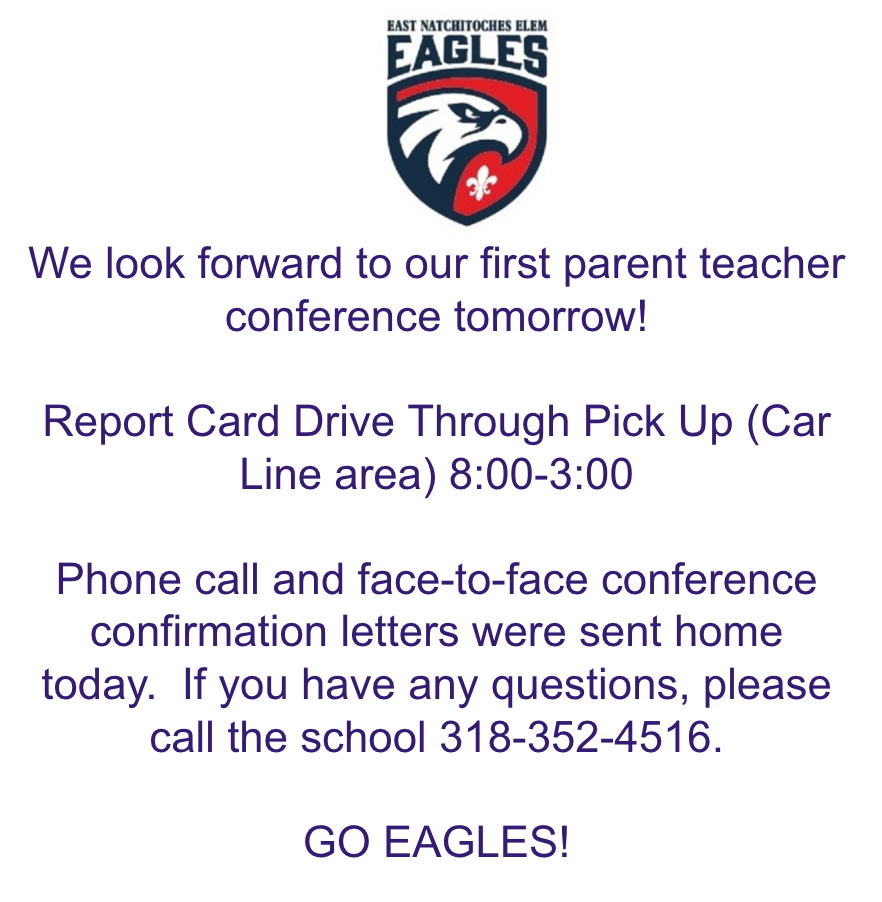 For afternoon pickup: if you don't have a car tag, you must come to the front entrance, park in the parking lot and present an ID. Please do not pull through the bus line.

We had a great first day with our Eagles! Please remember that every student needs to bring a water bottle for the water filling stations (we replaced fountains last year), and we all need to wear our mask. This will be a great year!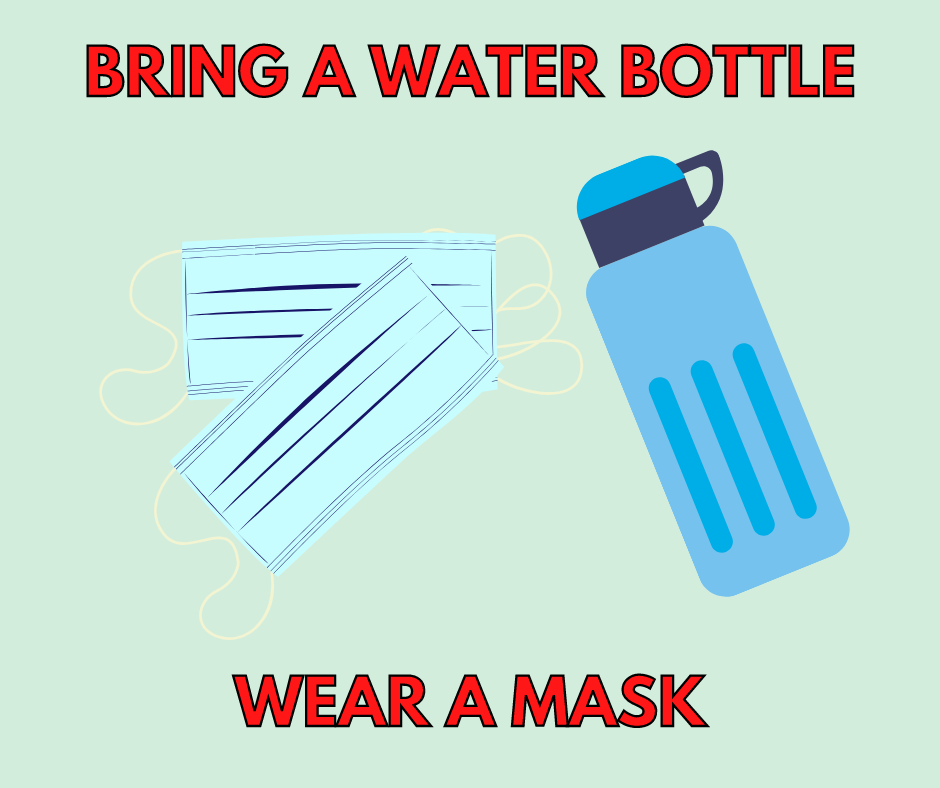 Wednesday is our first day! Don't forget your mask and water bottle.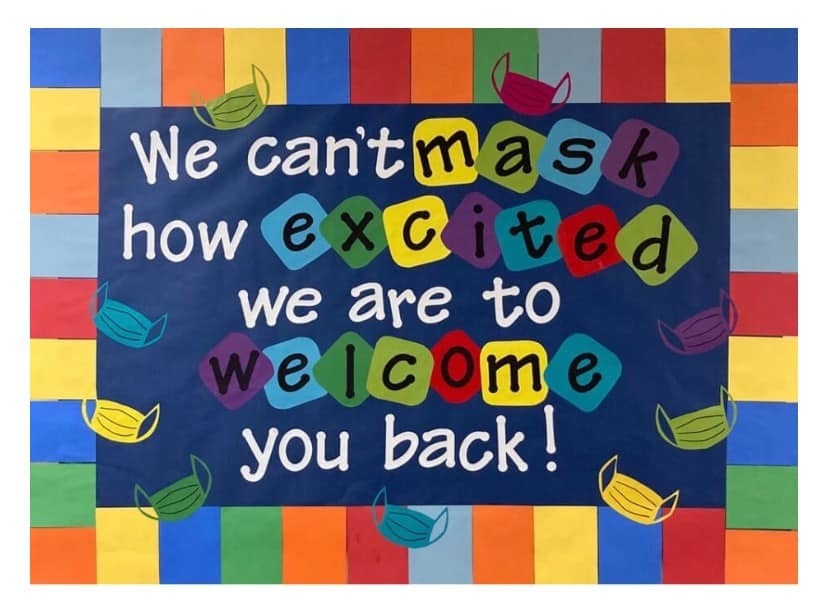 Registration will continue today. If you have not completed your East Natchitoches students's packet, please do so today. Registration is very important for the classes, the cafeteria, and the bus routes.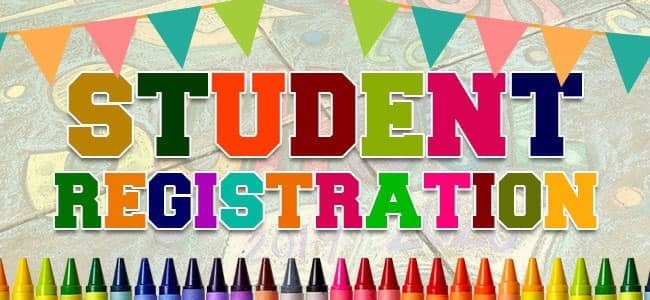 Welcome Back, East Natchitoches Family! We are excited to announce our registration information for the upcoming school year! All registration packets will be available Tuesday, August 3rd through Thursday, August 5th at our front entrance from 8:30-2:30 daily. #WelcomeBackEagles