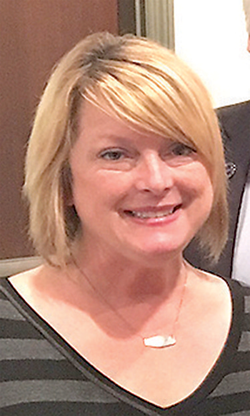 Dear Wildcat Family,
Words cannot express how fortunate I have counted myself these last seven years to serve as the principal at Fairview Alpha elementary. It seems like only yesterday when the Fairview Alpha students, faculty, and parents embraced me as the new principal. Everyone's positive attitudes and enthusiasm for the students' education has amazed me. The dedication of everyone has surpassed my expectations that I held when I first joined the Fairview Alpha community. Every day I find myself smiling as I observed the children's growth as a result of their own hard work and determination and their teachers' and parents' dedication and commitment.
Fairview has a unique community whose supportive environment and resources ensure that no one is afraid to strive towards reaching his or her full potential. There is no greater satisfaction than watching each and every student thrive.
I would like to also comment on COVID-19. The students and faculty have been amazing in following safety procedures and protocol. The students have adapted to the changes and the implementation of technology has been awesome. We are constantly updating our Fairview Alpha Wildcat Facebook page with pictures of what your children are doing in the classroom. Please visit the page and see what is happening at Fairview.
I look forward to serving many more years as the principal at Fairview Alpha Elementary.
Brooke Williams
Fairview Alpha Elementary