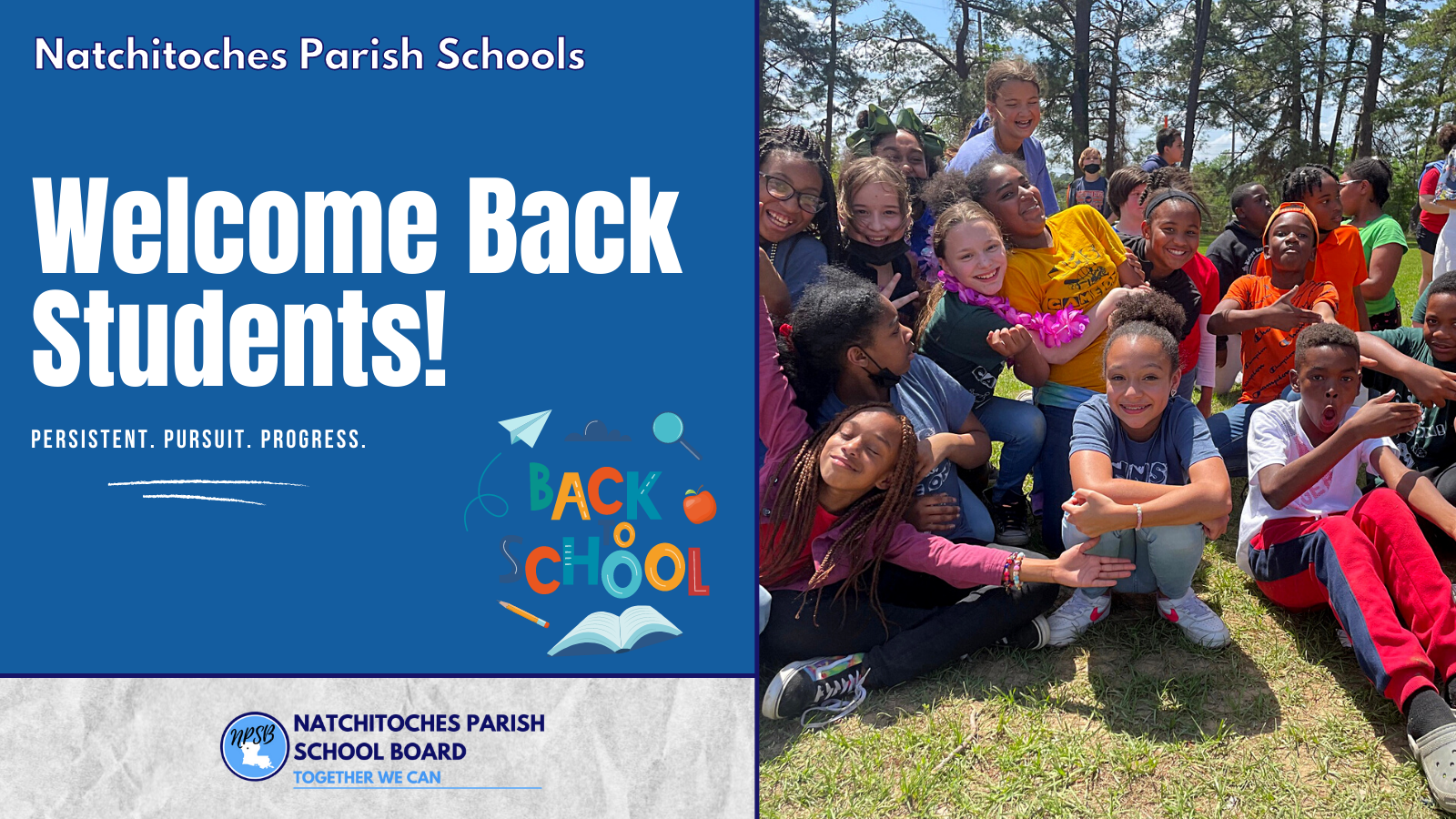 Back to School Guide 2023-2024
Natchitoches Parish Schools have been working tirelessly all summer to prepare for another successful and fun school year for the students of Natchitoches Parish!
We cannot wait to welcome back our students and staff to our campuses this fall! We have created a guide for parents to easily access important information for the back-to-school season.
The information on this page will provide parents and students with everything they need to know to ensure a successful 2023-2024 school year!!
Academic Calendar & Back to School Information
Stay up to date on everything happening in Natchitoches Parish Schools this year with our District Calendar. You can also find important information regarding Early Childhood Education and specific school events such as open houses for each of our campuses.
The first day of school is an exciting time for students, but we understand that it can be overwhelming at times. We have created a one-stop-shop for parents to easily access important information and documents needed for this school year. Provided below are several resources to help students return to the classroom with ease including bus routes, student policies, registration information, and more!