Message from the Principal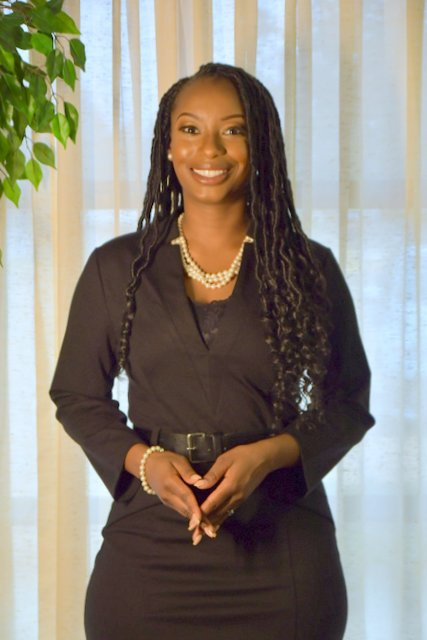 Dear Natchitoches Junior High Family,
My name is Alexa Bernard-Conday. I am so excited to introduce myself as the new principal of Natchitoches Junior High-Frankie Ray Jackson School. It is truly an honor to become a part of the NJH family and community. I have worked as a teacher and administrator, but I consider my most important job as a child advocate. I will spend a lot of time with your children, getting to know their personalities, learning styles, and interests. I will celebrate their successes, small and large. I will encourage them every day and let them know they are valued and have a special place in our school community.
Not only am I excited to begin working with your children, but I look forward to the work we will do together. An African proverb states, "It takes a village to raise a child." I am excited to see your children through your eyes. I cannot wait to share with you the great things they do throughout their days here at NJH. And of course, I will be here to work with you should they need any help navigating any aspect of the school day.
Our goal is to ensure that all children are healthy, happy, and safe to foster an effective learning environment. This has been my philosophy since I began my career teaching with District of Columbia Public Schools. I am a graduate of Howard University where I received both my bachelor's and master's degrees. There, I began my career working in a wide range of roles within the educational field. I started my career as a middle school English teacher, and have taught in both elementary and high school settings. My experience extends into writing curriculum for D.C Public Schools. I have also served as a district professional development facilitator delivering district-wide and grade level professional developments to Professional Learning Communities, proactively initiating conversations about best instructional practices with teachers.
Upon relocating to Natchitoches, I taught English and served as English Chair at Lakeview Senior High School. Most recently, I have served as an Interim Assistant-Principal at Weaver Elementary School. I am now eager to begin my tenure as Principal of Natchitoches Junior High-Frankie Ray Jackson School. Along with the teachers and staff, I will work hard to build upon a legacy of success established at NJH by building strong relationships with parents, students, and community partners. We will focus on character education initiatives, the use of data to drive instruction, social-emotional learning, restorative practices, and provide consistent and rigorous implementation of the curriculum so that we can continue to support student achievement.
All of us at Natchitoches Junior High-Frankie Ray Jackson School are eager and excited to begin what promises to be a successful year. This year is going to be amazing as we continue to provide academic experiences for our students that are rigorous, relevant, and help them build relationships while making real-world connections. As your principal, it is important to me that everyone who steps through our doors, teachers, students, and parents, are excited to be here! This attitude enables us to meet the challenges of academic excellence in a positive, fun, and nurturing environment. Please know I will work tirelessly to ensure all your children have the best possible experiences while at NJH. Once again, I am so thankful to have the opportunity to bring all that I have experienced and learned with me to your wonderful community. I look forward to getting to know you and your children. I will be working most days this summer to ensure a smooth transition
Cordially,
Alexa Bernard-Conday
Principal, NJH