Parents, please see the information below regarding our December Parent/Teacher Conferences.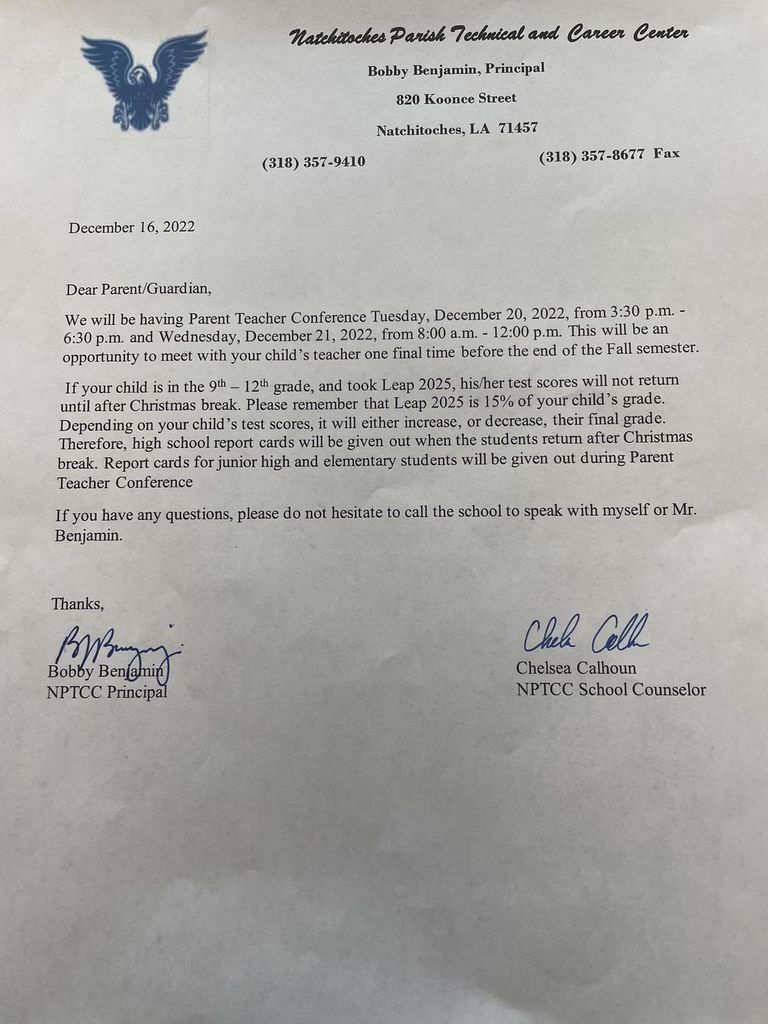 ‼️‼️‼️Parents, Please read the testing information below‼️‼️‼️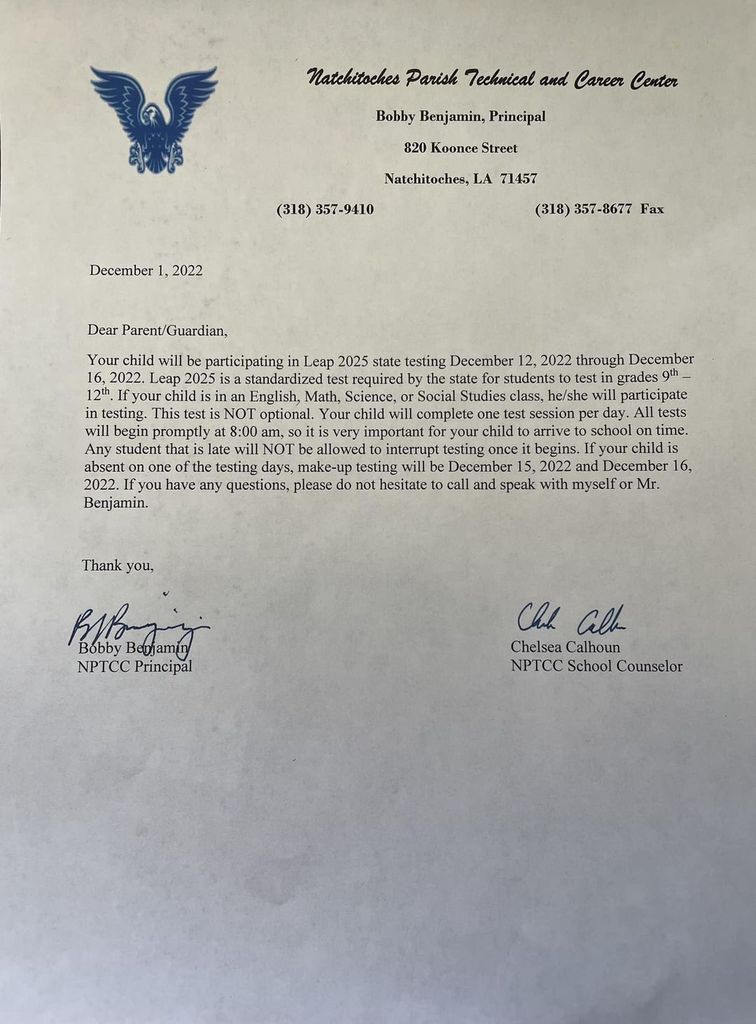 NPTCC will dismiss students at 1pm today, November 29, 2022 due to inclement weather conditions!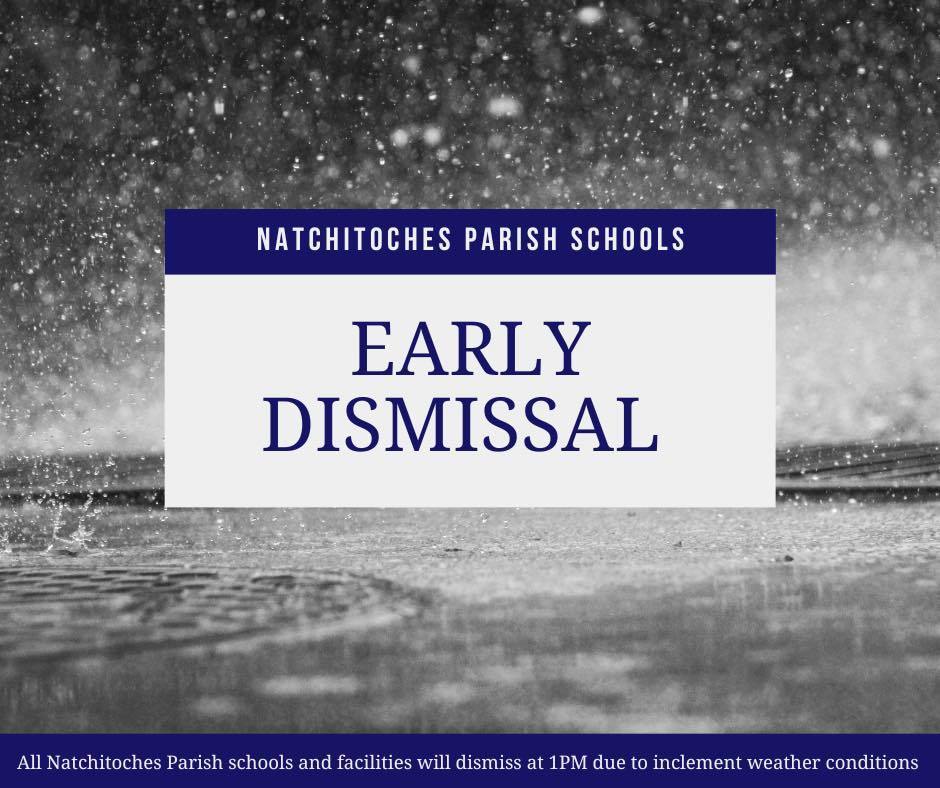 Day 4 Spirit Week!! Throwback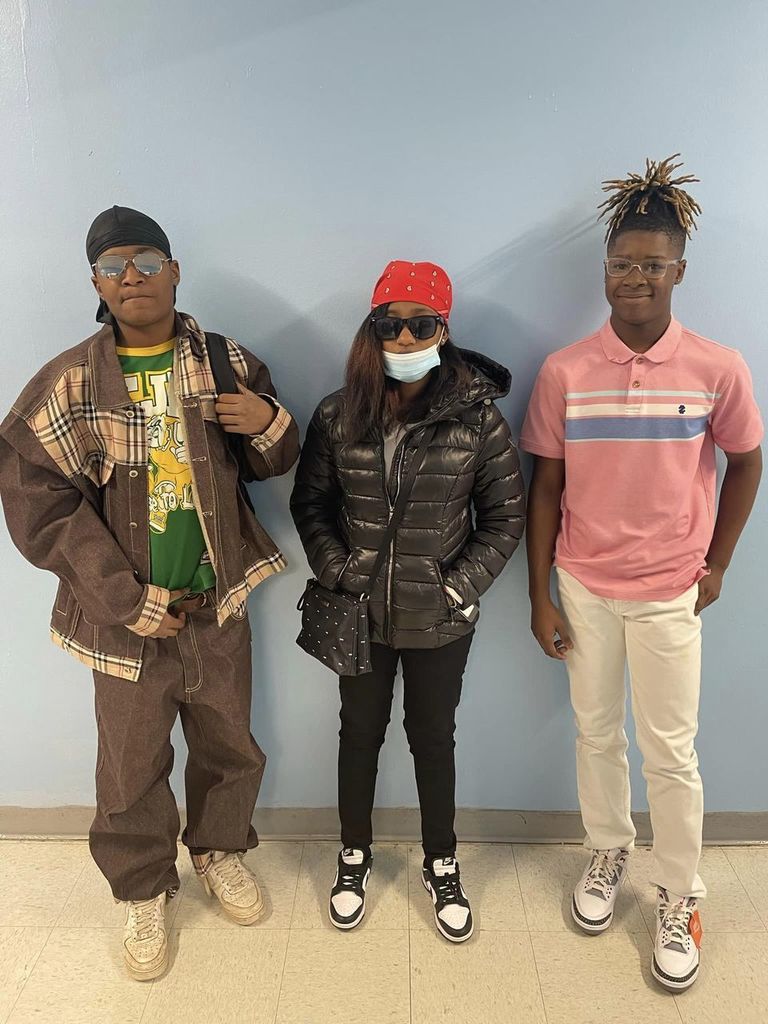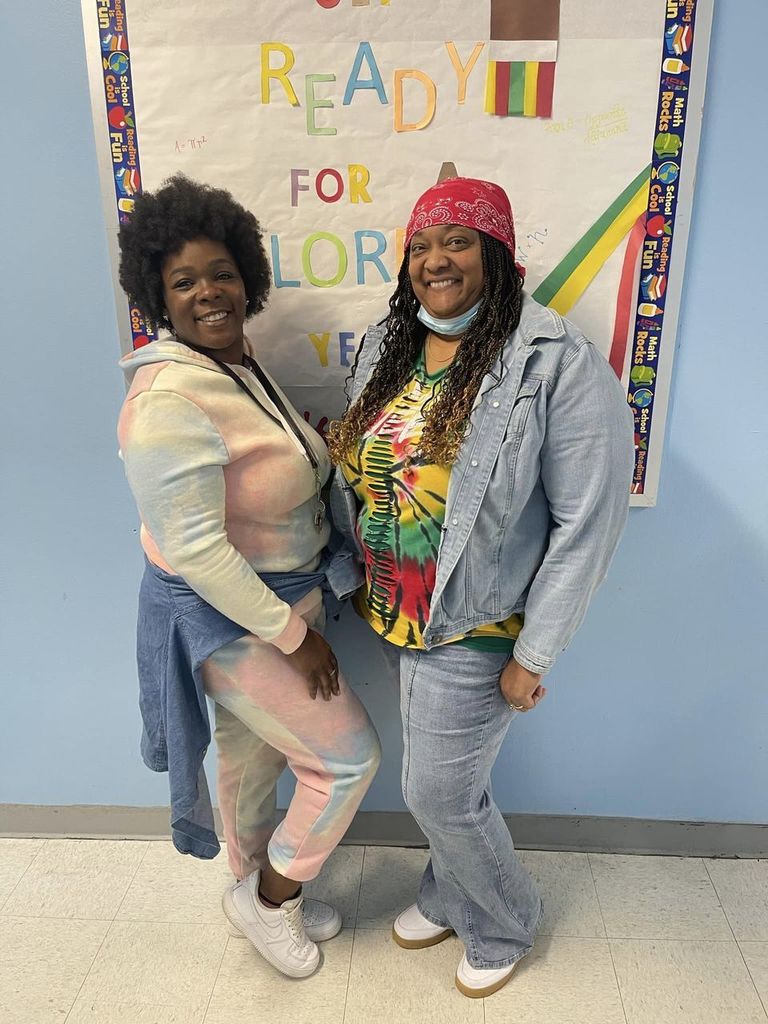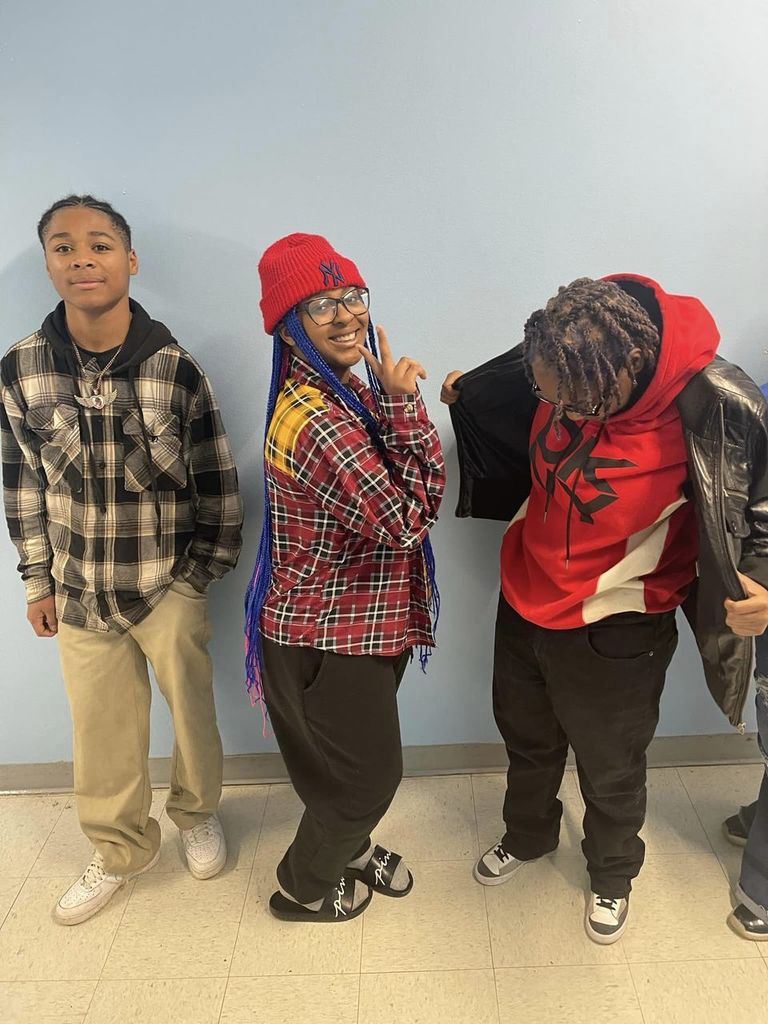 NPTCC Students Exploring Career Opportunities!💙 #SECO22'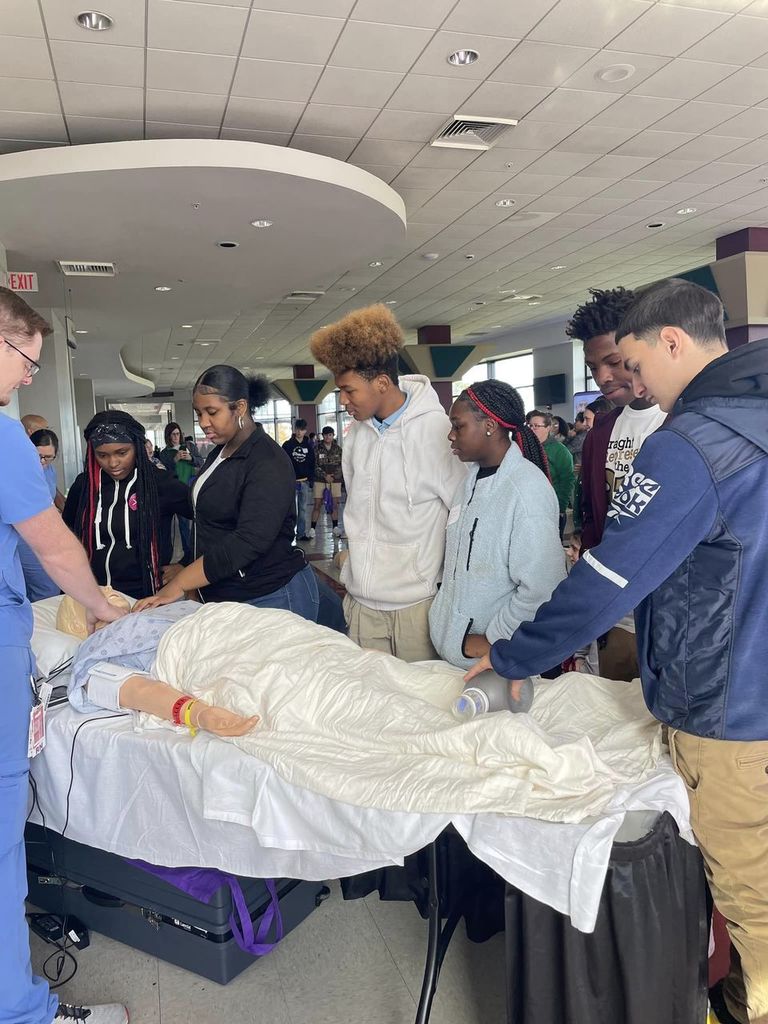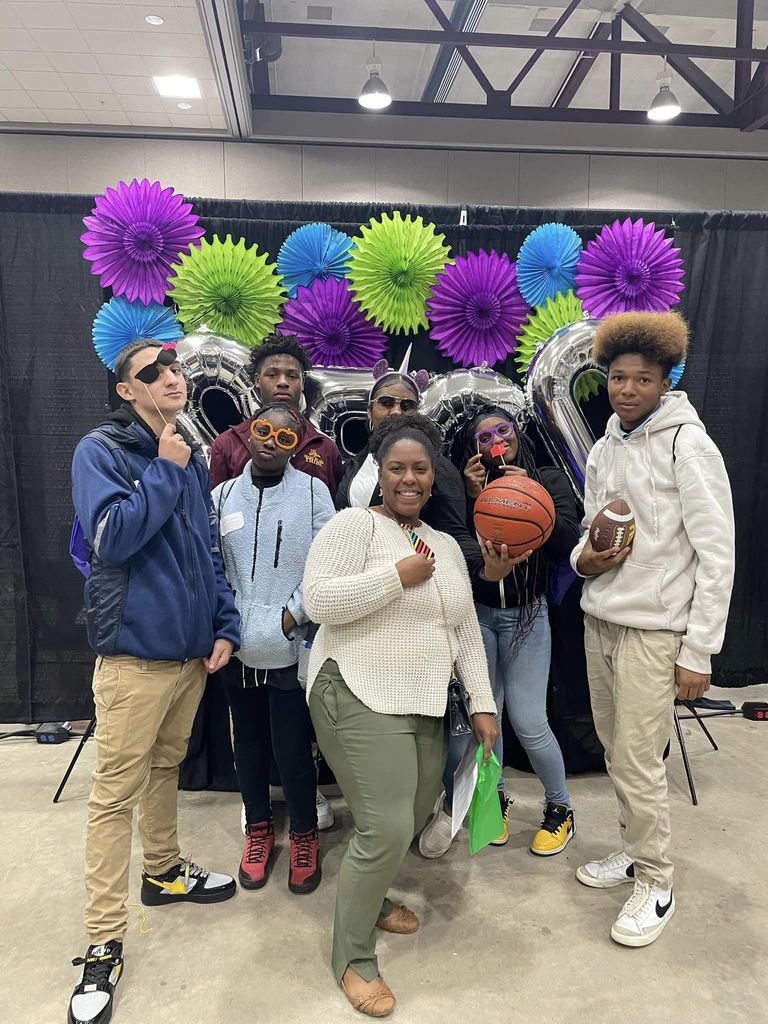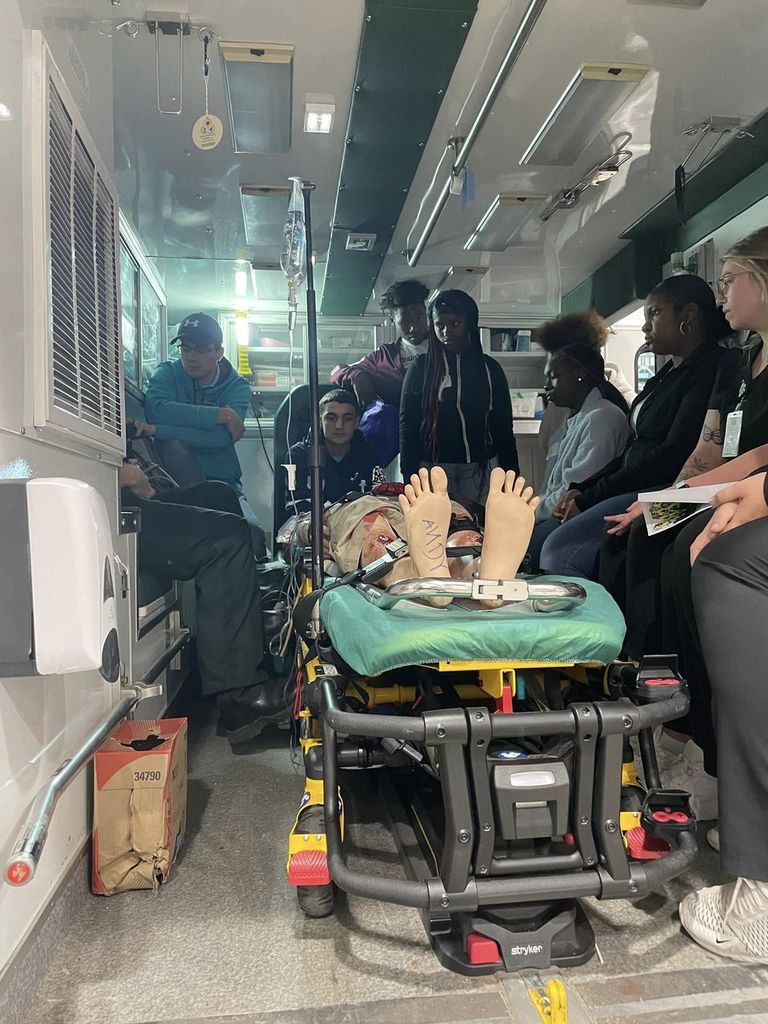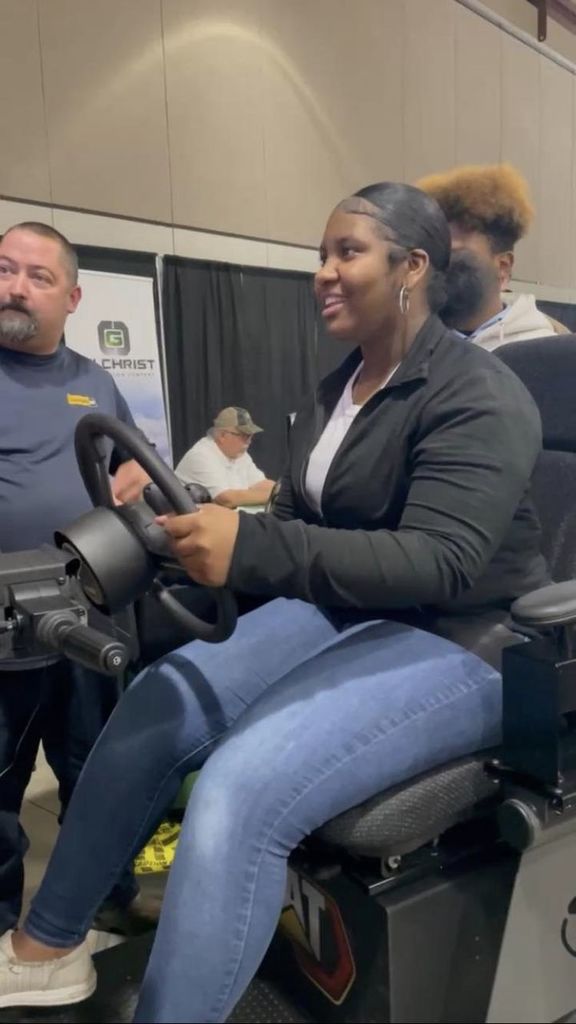 Spirit Week Day 3!! Twin Day!!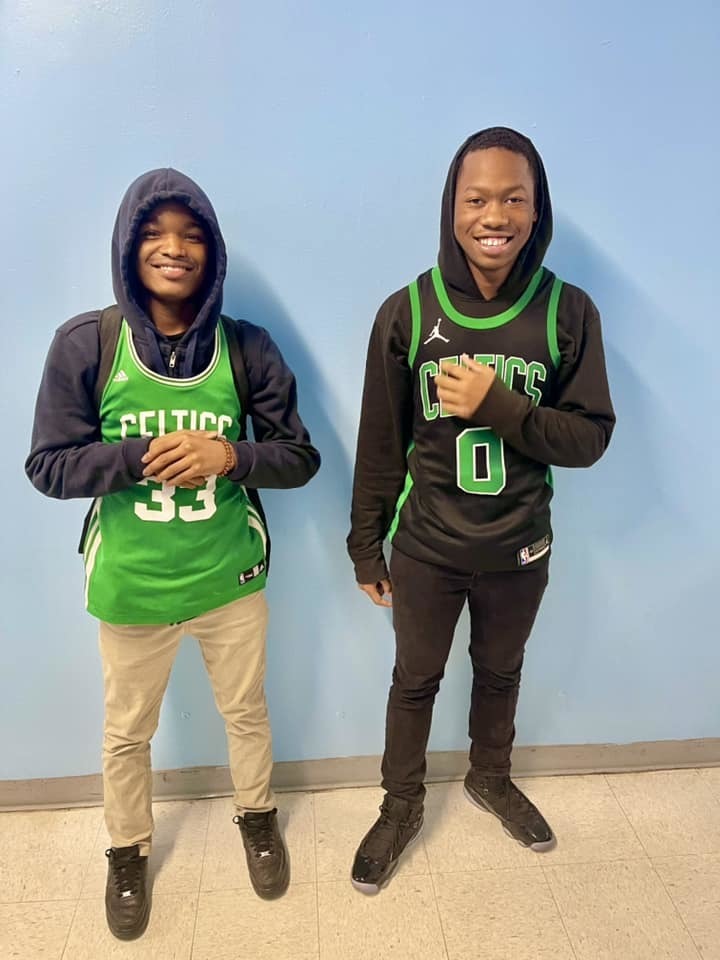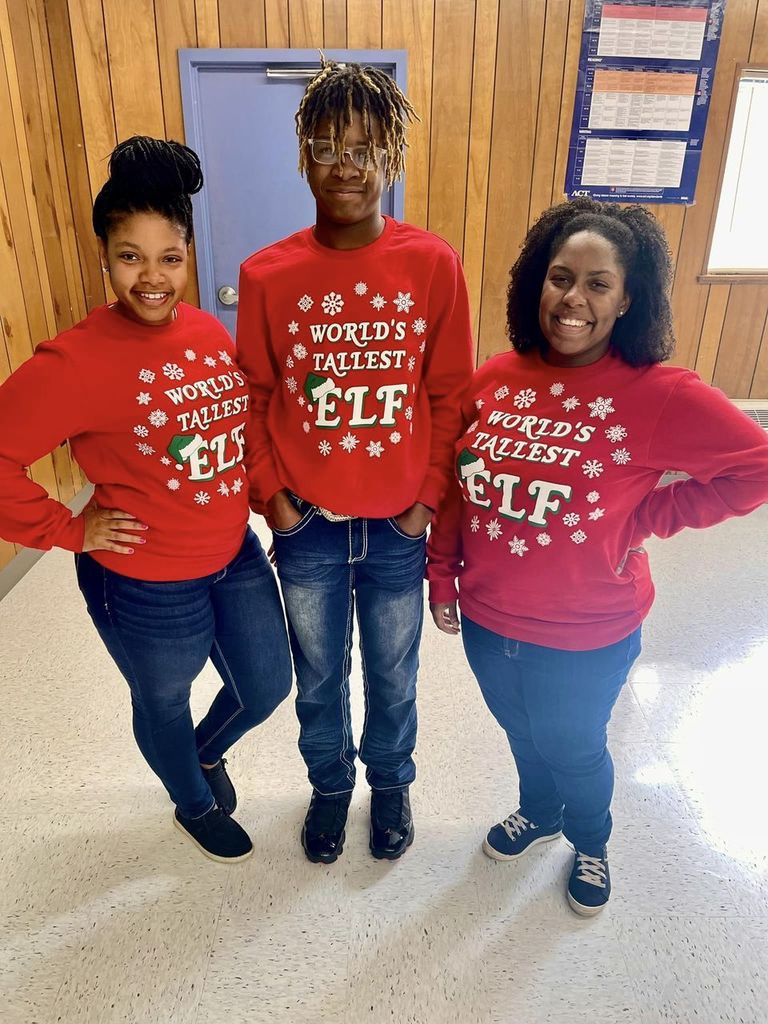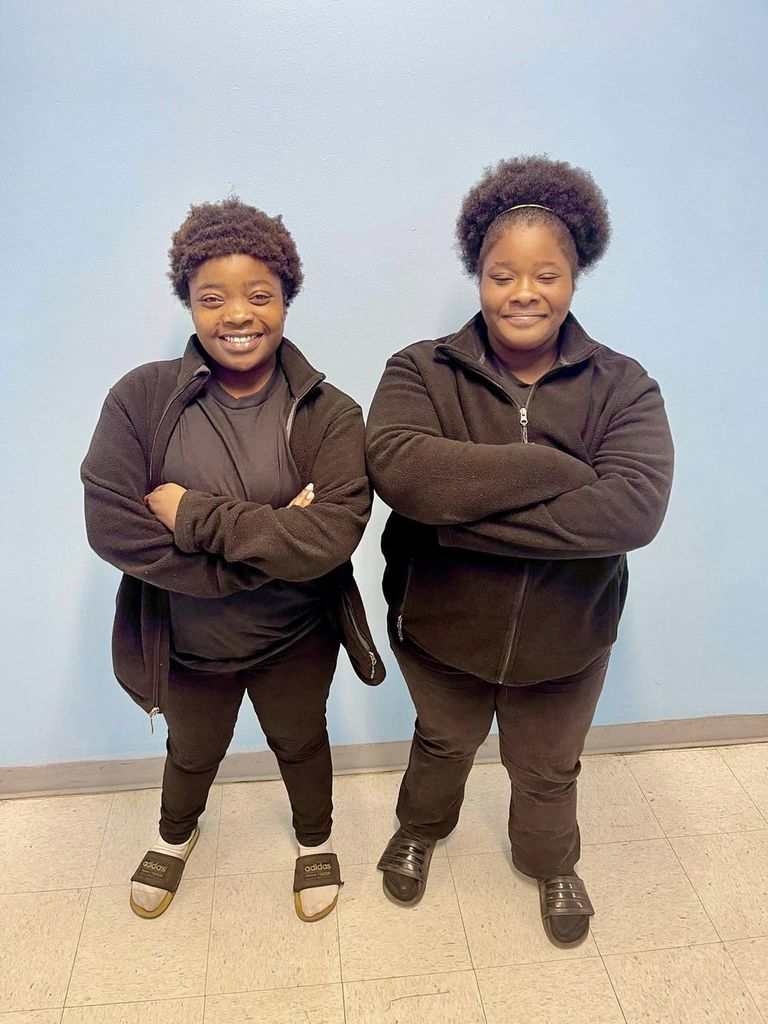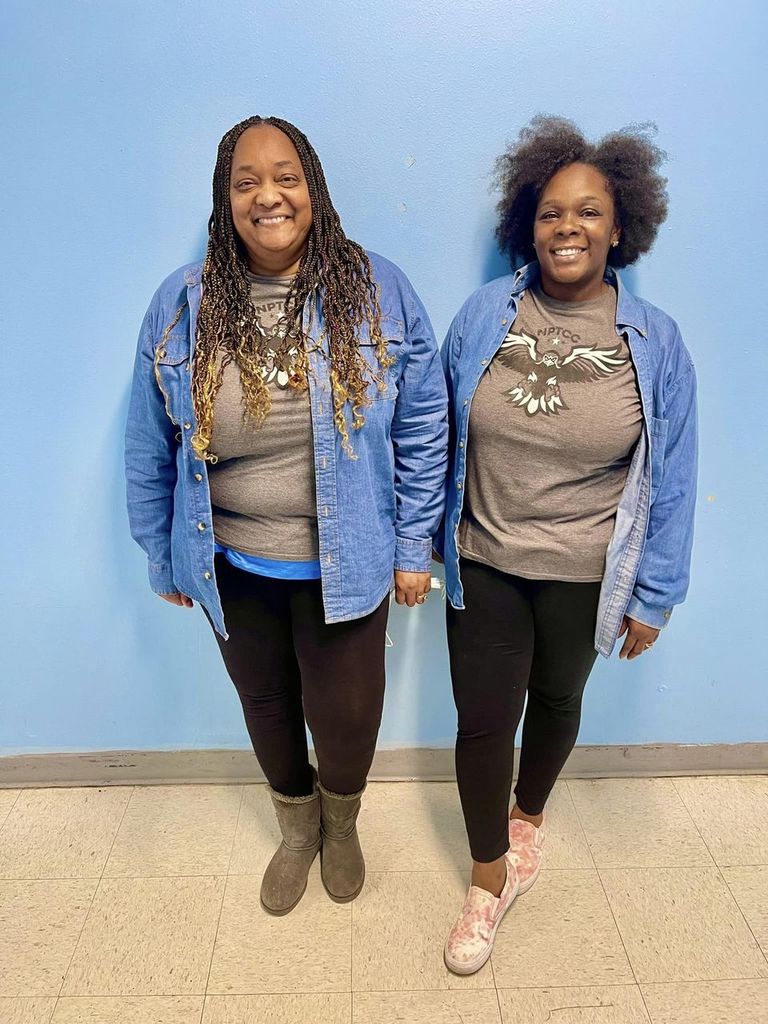 Spirit Week Day 2! Pajamas & Onesies Day!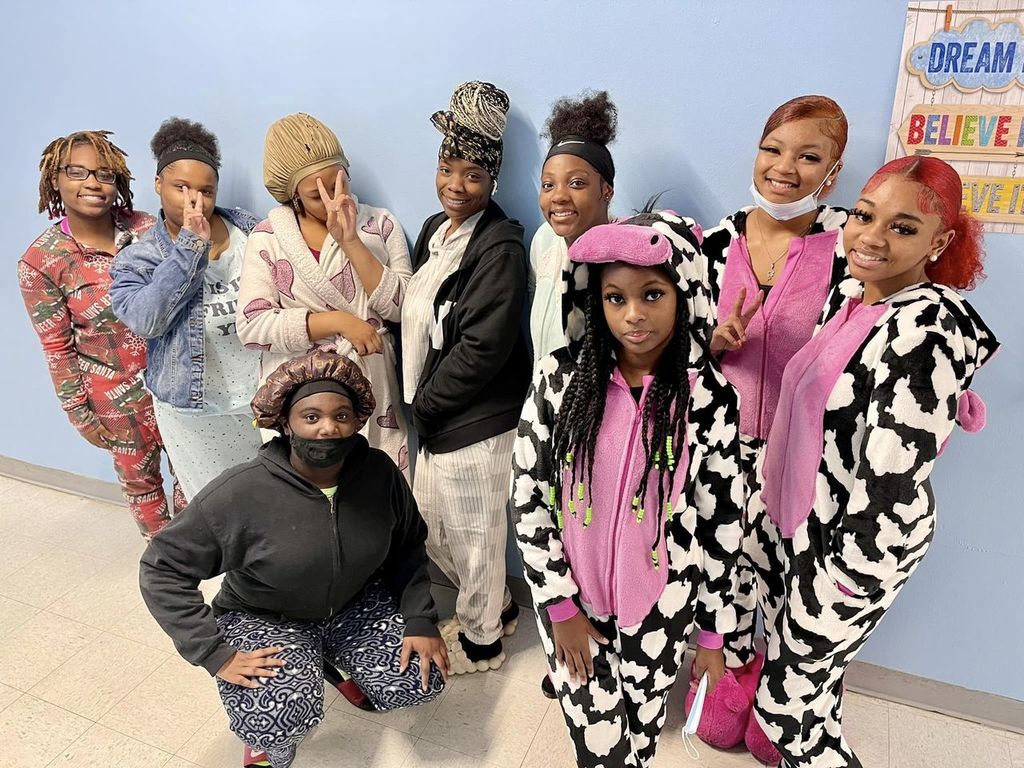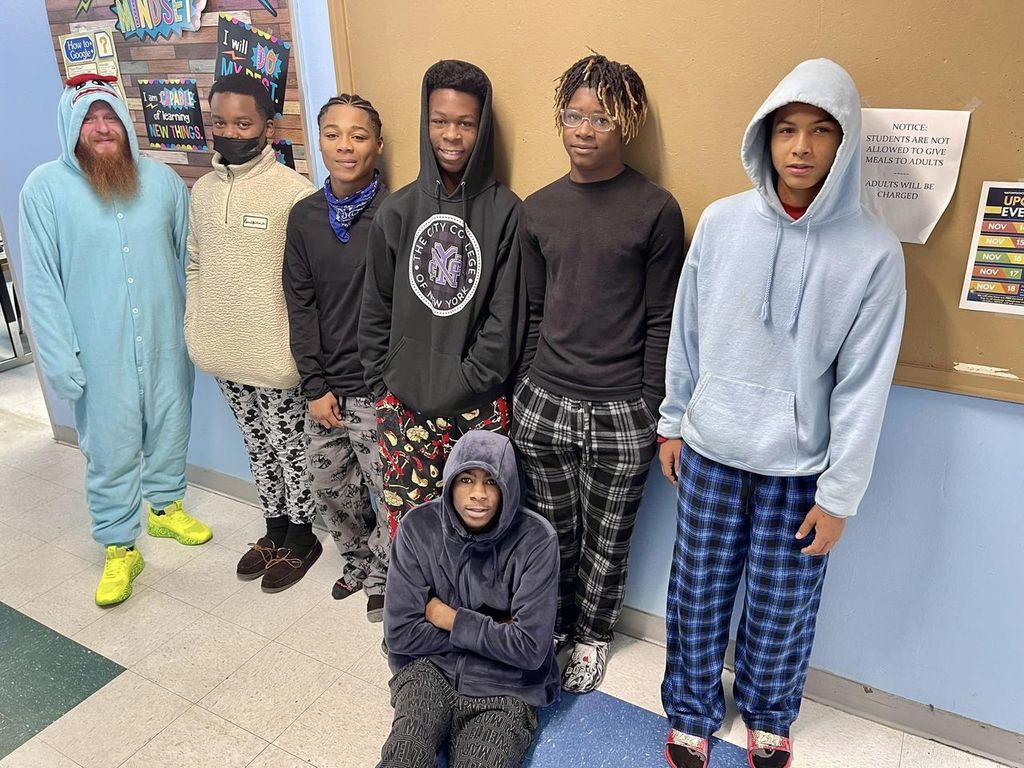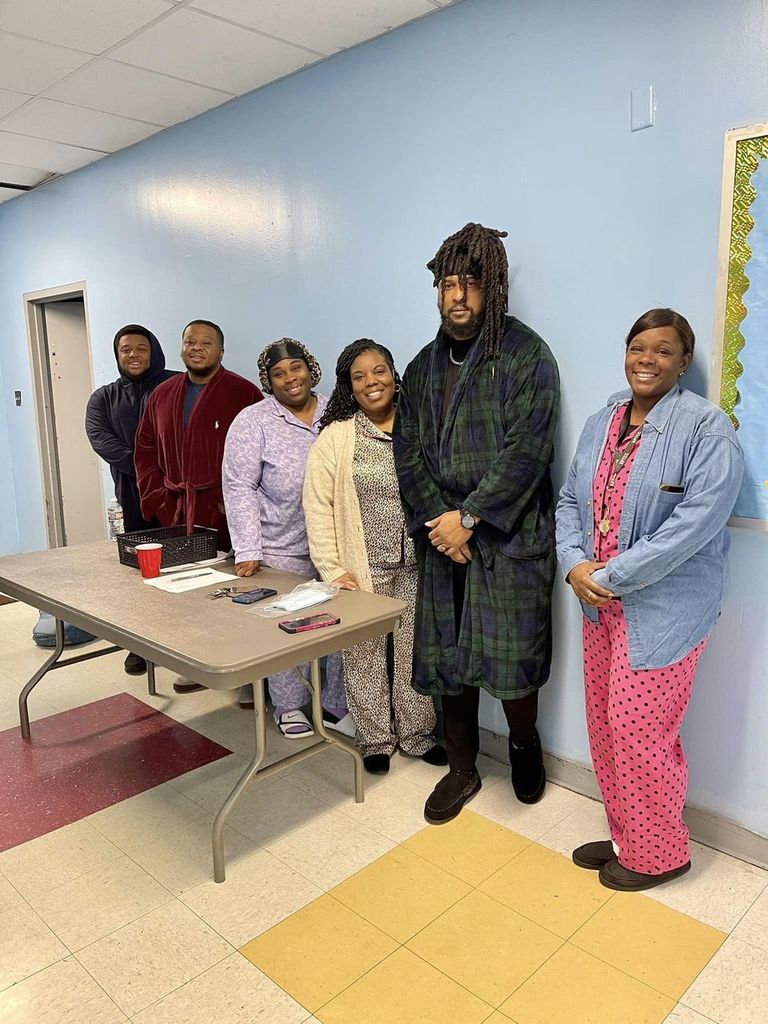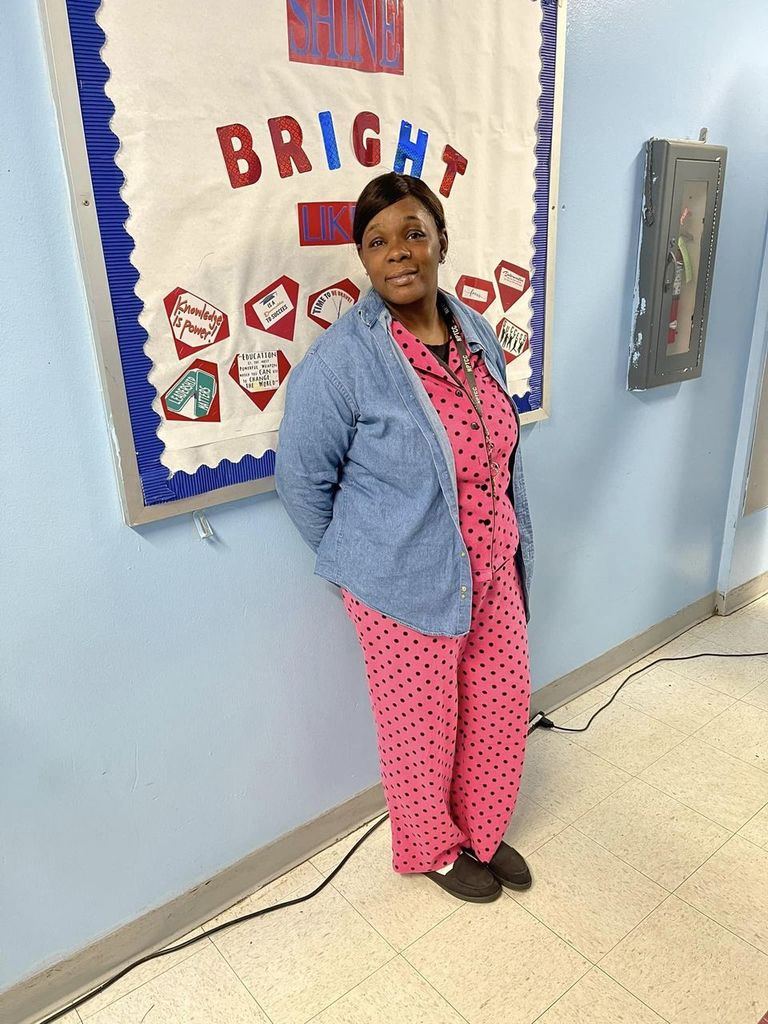 We are having such a great time at the HSAGNP 12th Annual SPED Law Conference!! Our NPSB team and school administrators are learning so much to better Natchitoches Parish Schools!! #NPSB #TogetherWeCan #PPoP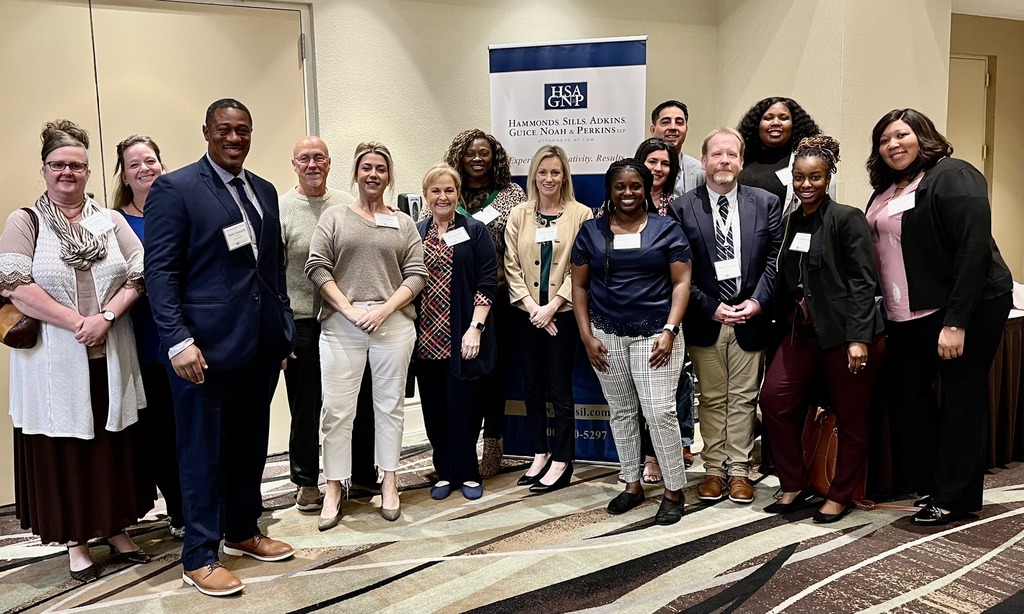 Spirit Week Day 1! Celebrity/Character Day!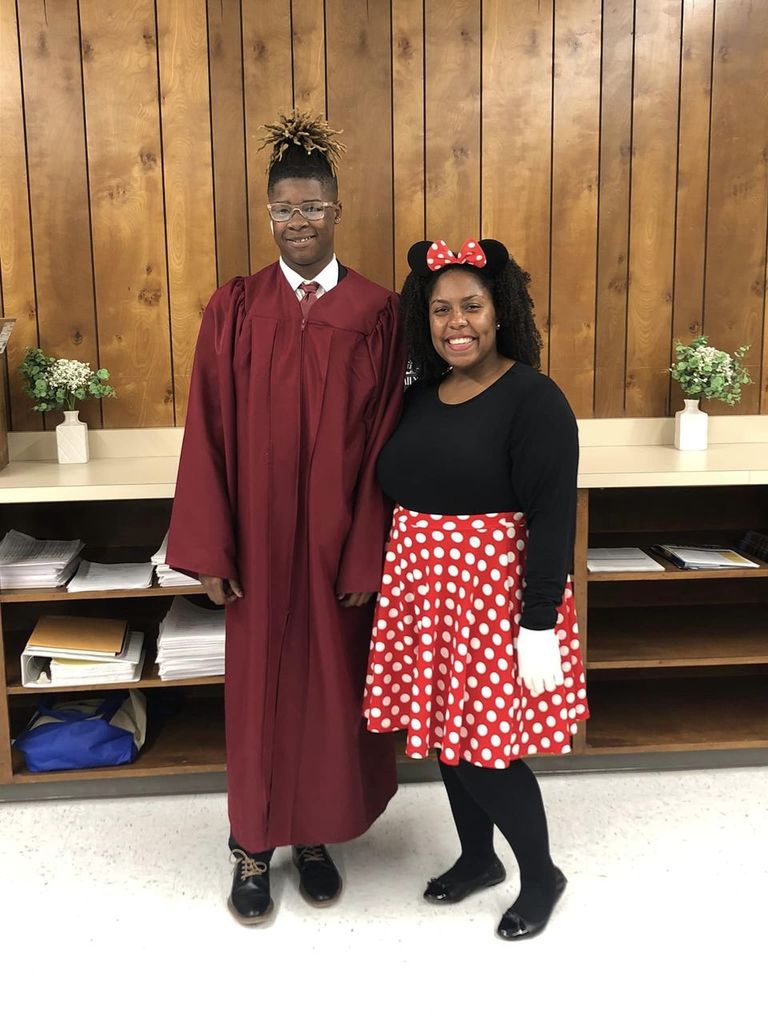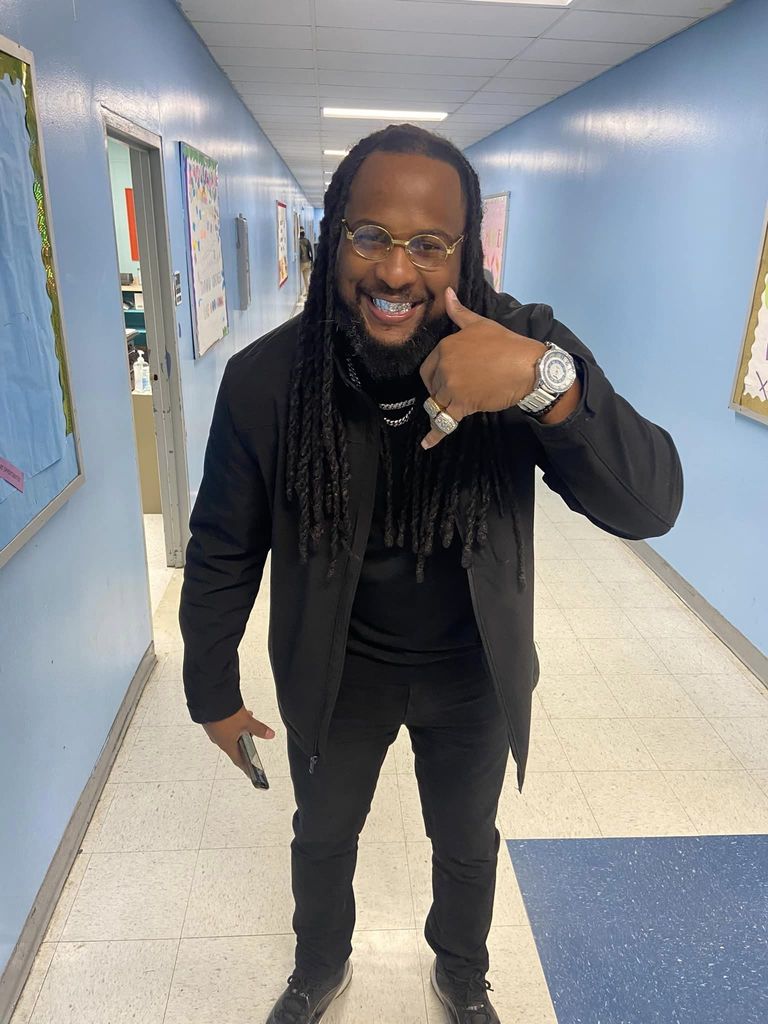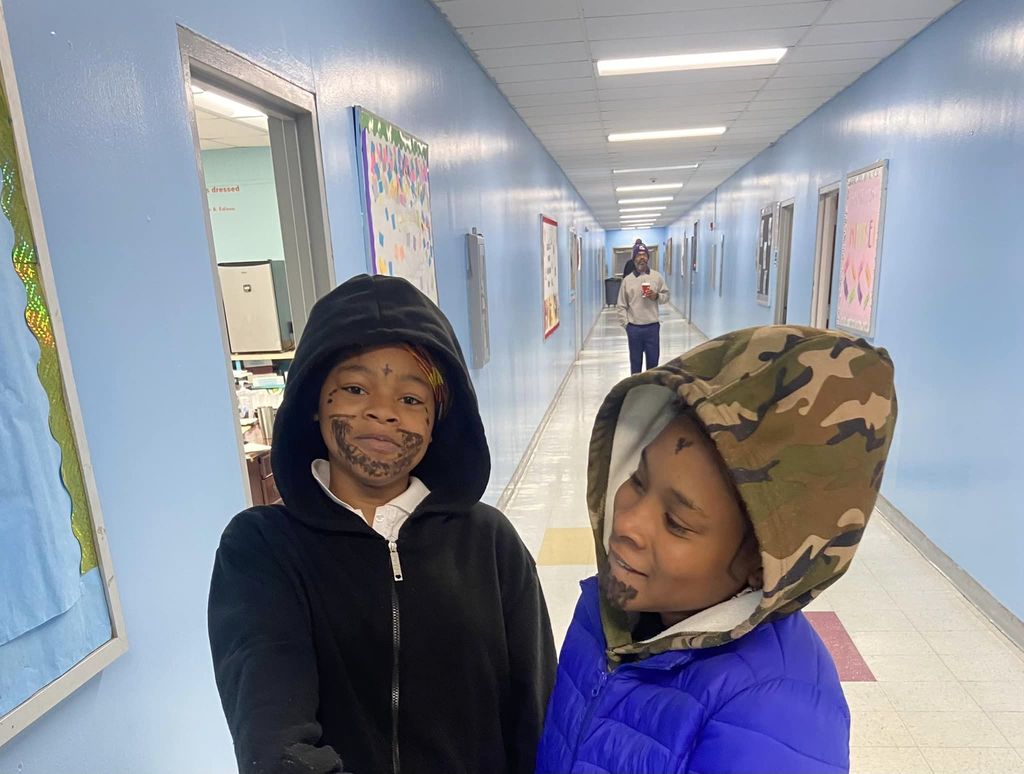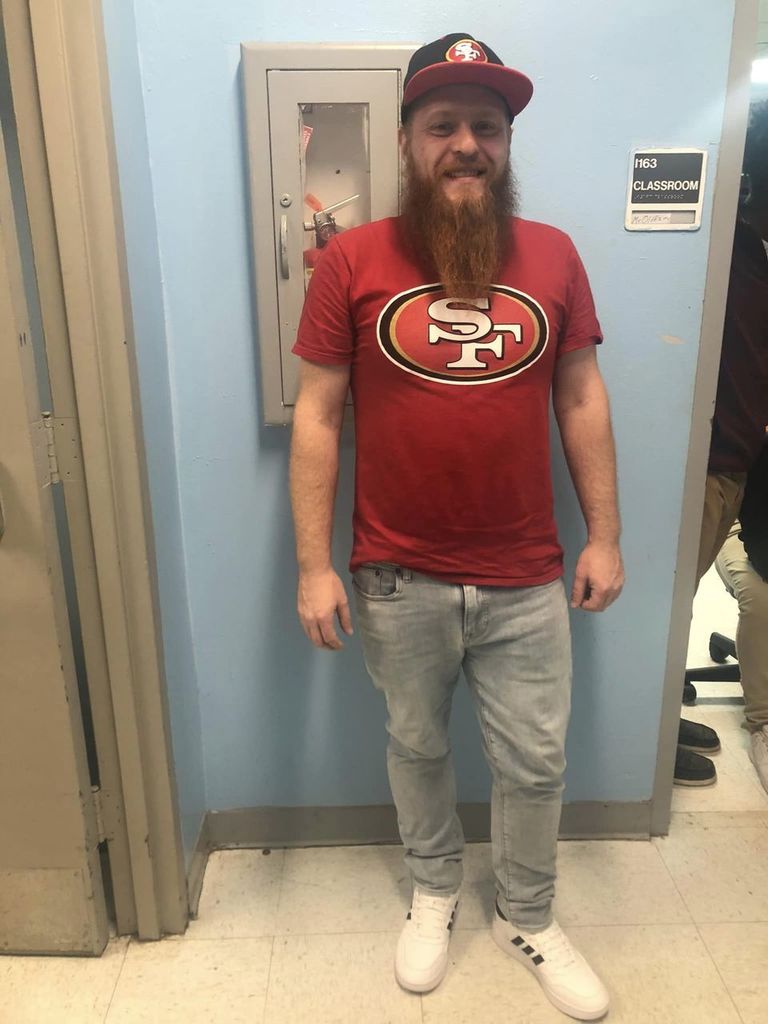 NPTCC Parents and Guardians, Here is a schedule for next week's Spirit Week. If there are any questions, please do not hesitate to call us at (318)357-9410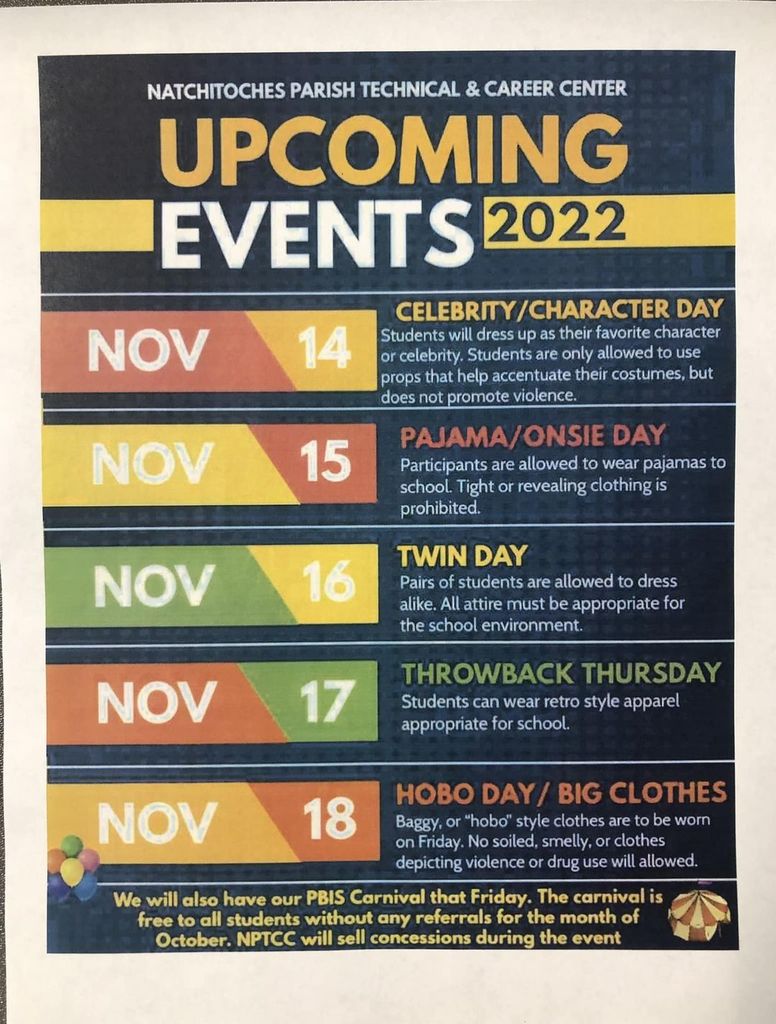 Happy Birthday Mr. Benjamin! We hope you enjoyed your day so far!💜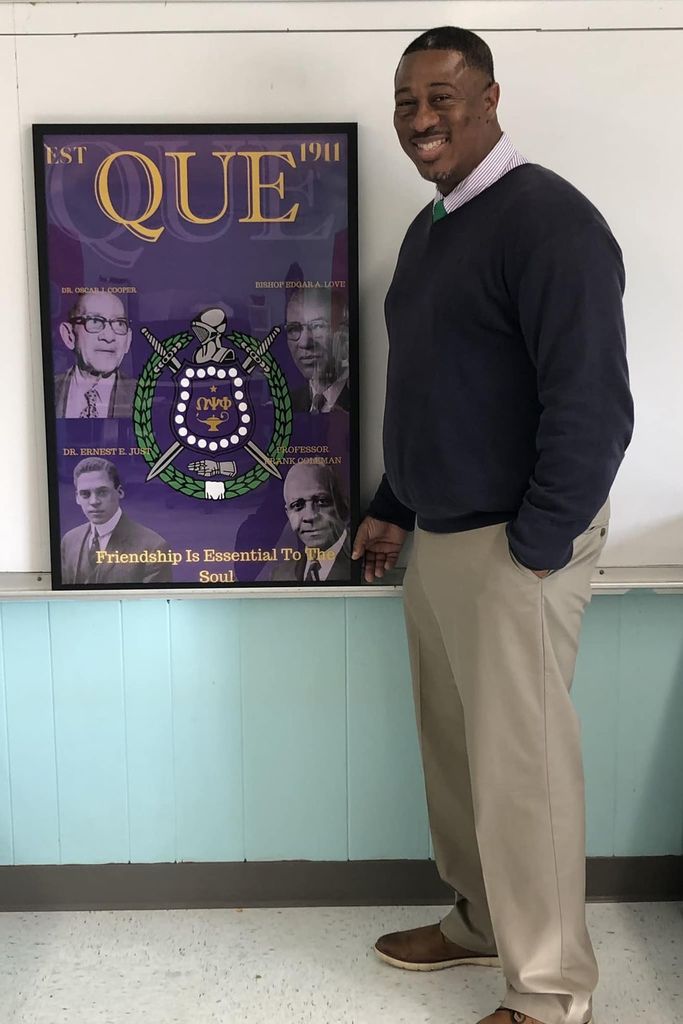 We would like to give a big thanks as well as show gratitude and appreciation to the NPTCC Faculty & Staff, NPTCC YVC and Student Council, The Dream Foundation, Natchitoches Police Dept, Omega Psi Phi Fraternity inc, and many others that helped make this event happen. The school as well as the community truly appreciates it! 1st Annual Truck o Treat! #WarhawkPride 🤍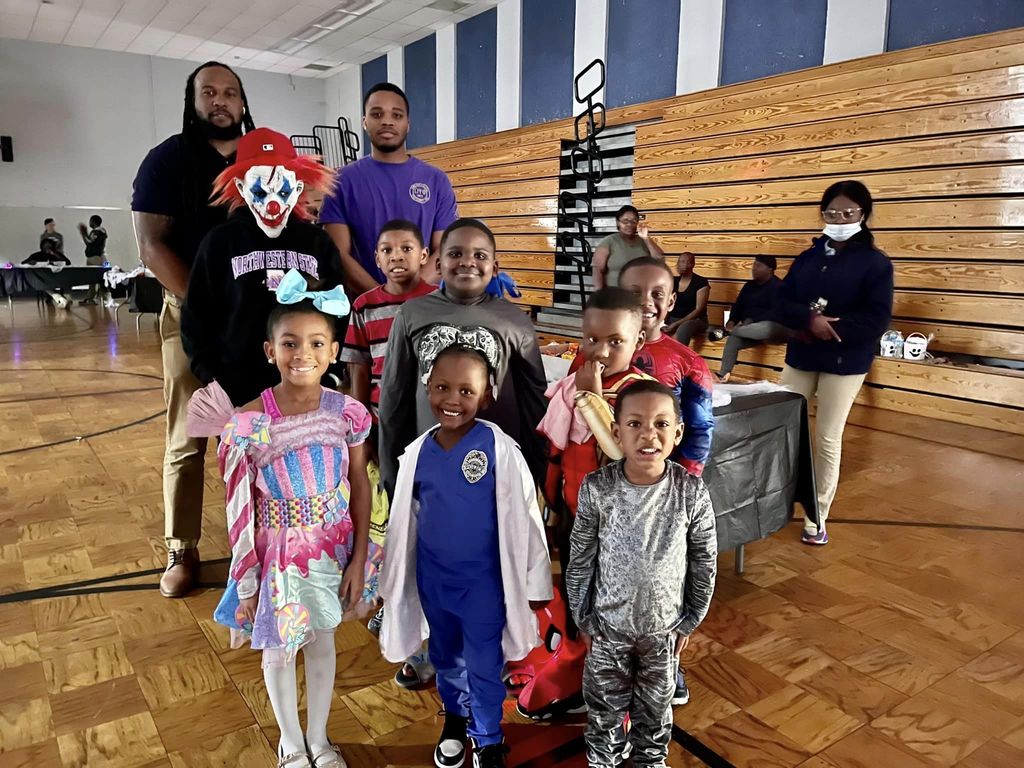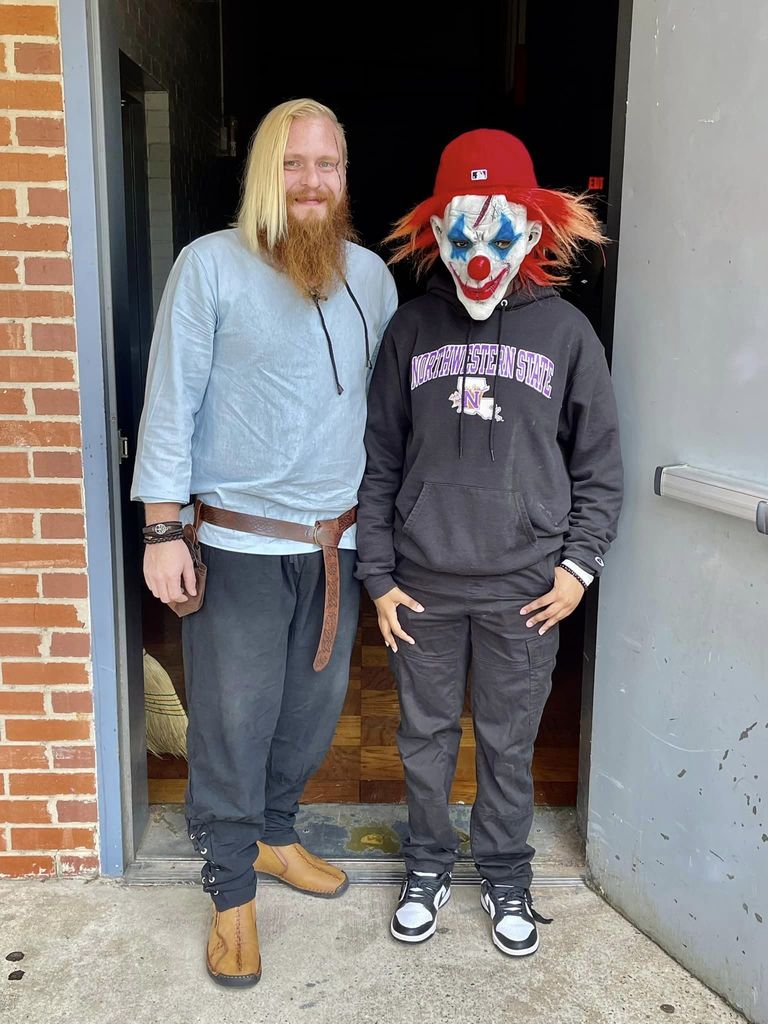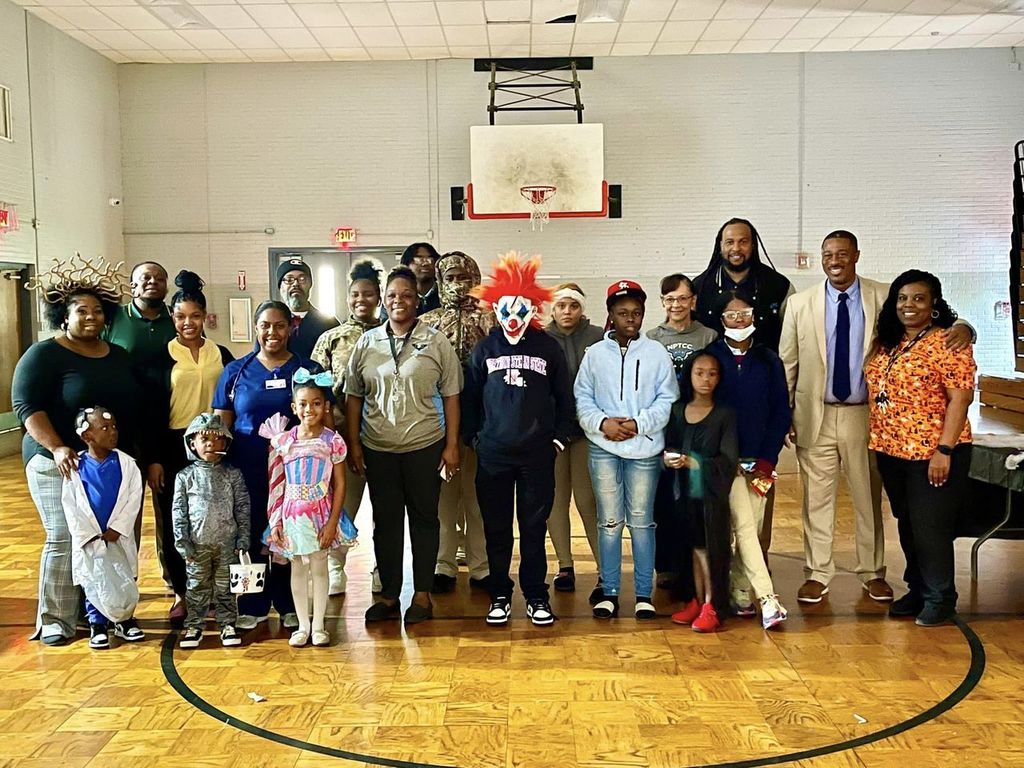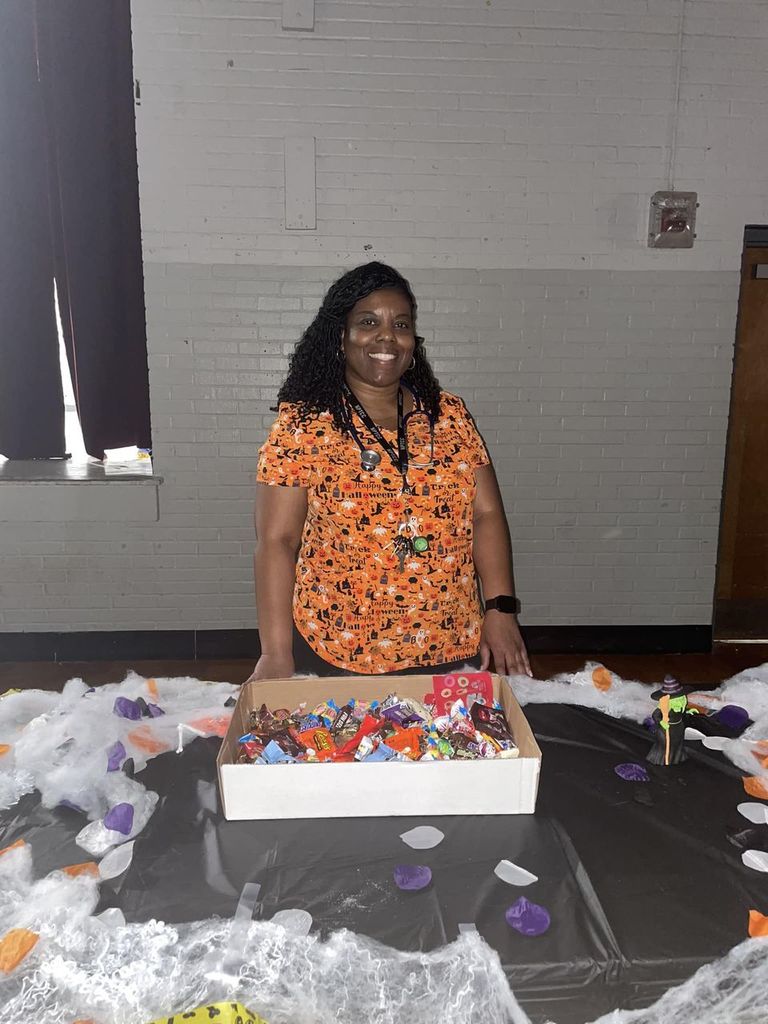 🎃 Pictured below is Mr. Benjamin receiving donations from the DREAMS FOUNDATION. Thank you Mrs. Wanda Wynder for donating Candy for our Trunk-or-Treat.🎃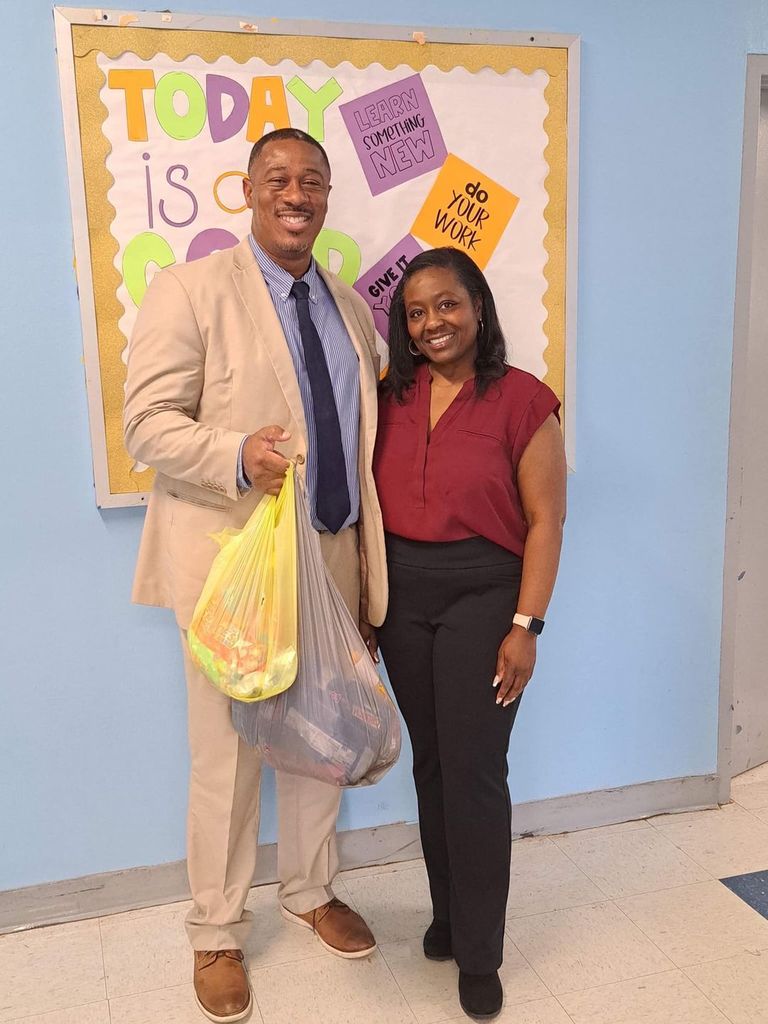 HAPPY FRIDAY! NPTCC's first PBIS trip to Surge in Bossier City was a huge success!! Today was full of fun and lots of laughs! This was also a great time for students and their peers to bond, which they truly did!💙 We are excited and cannot wait for the next trip! #GoNPTCCWARHAWKS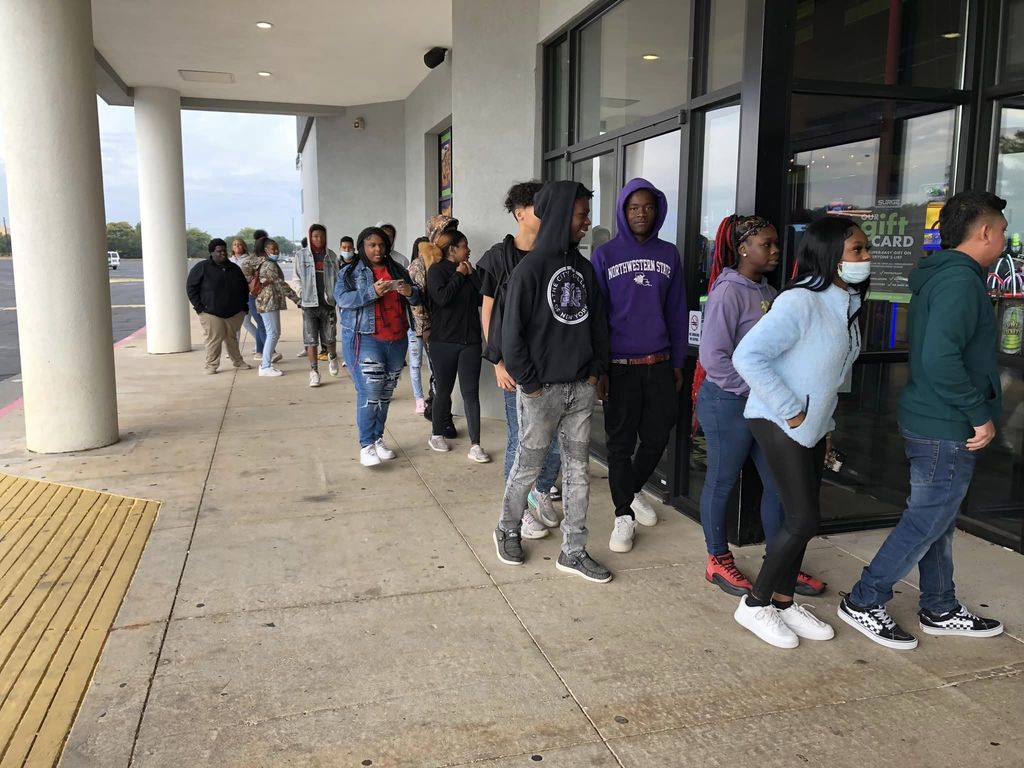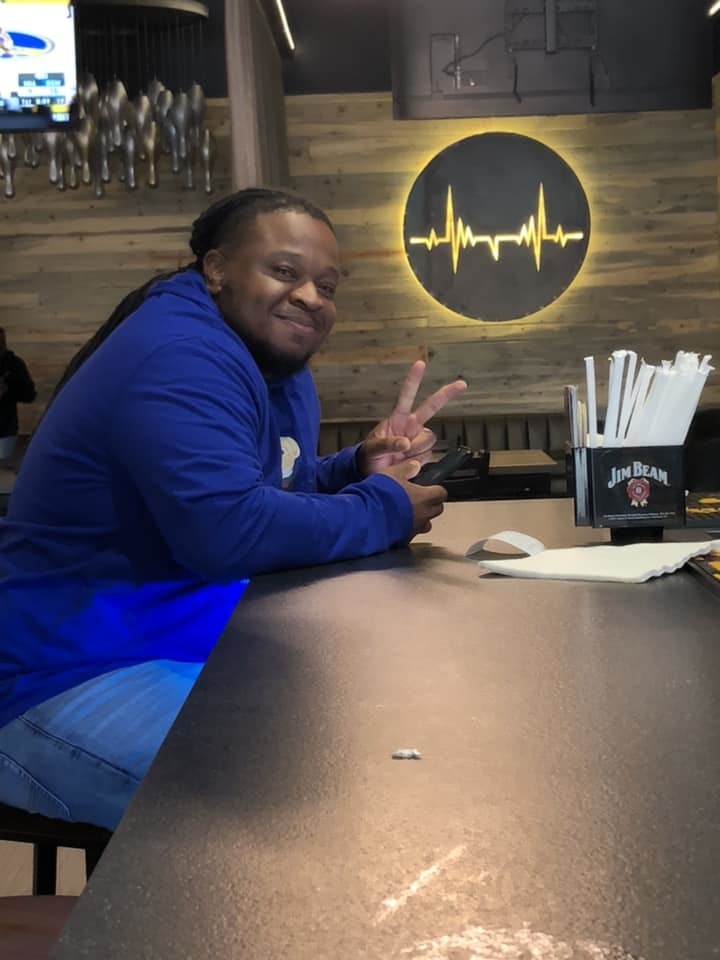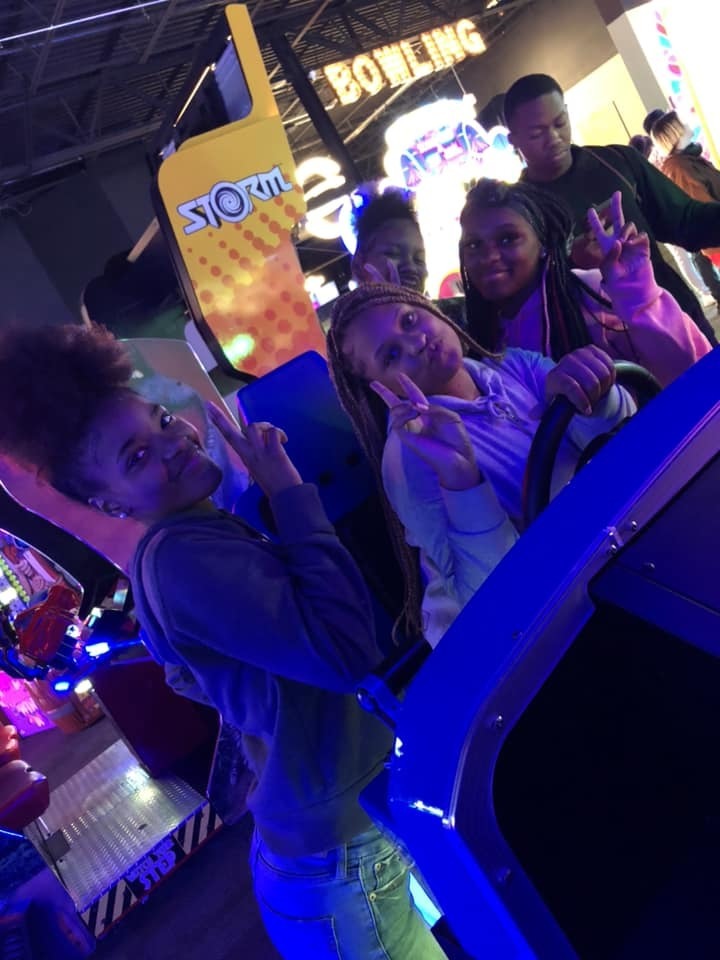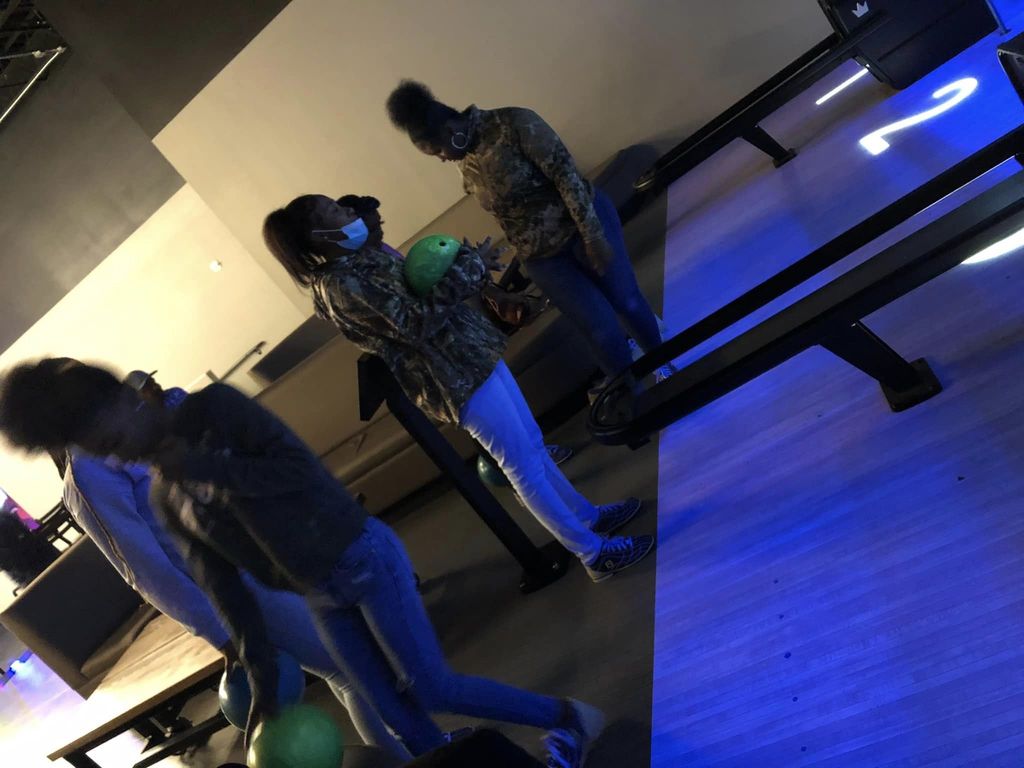 NPTCC's YOUTH VOLUNTEERS (YVC CLUB) & STUDENT COUNCIL preparing for the Trunk o Treat event!!! Don't forget to come by and get a treat from these great students! Remember the event is open to the community!!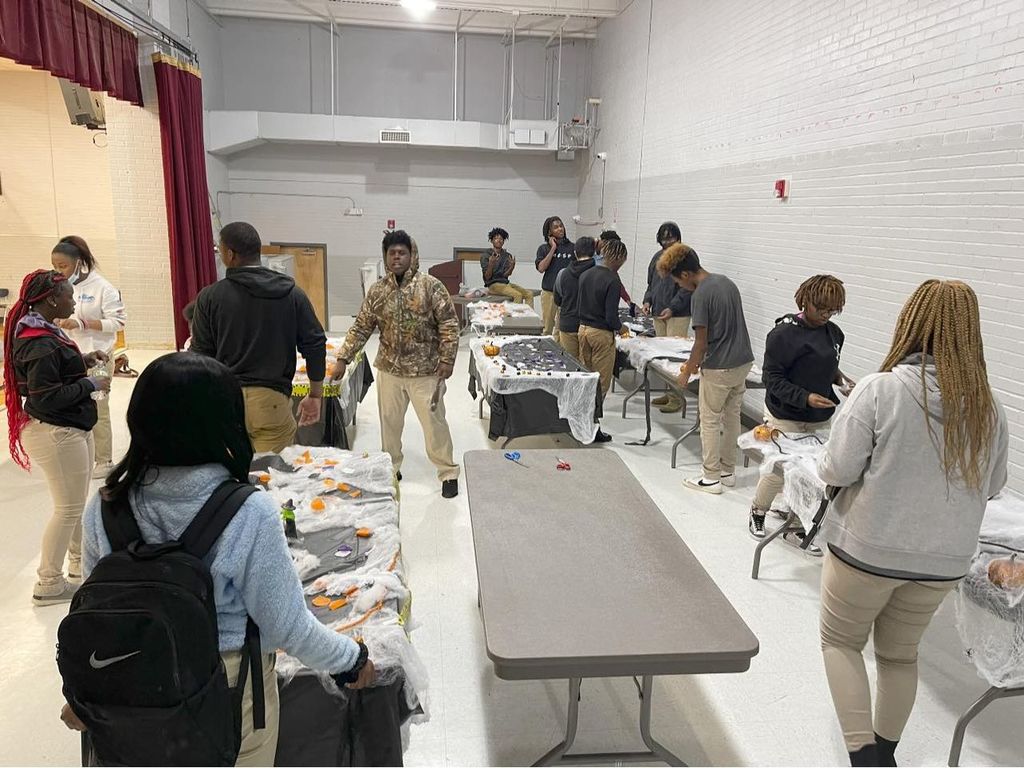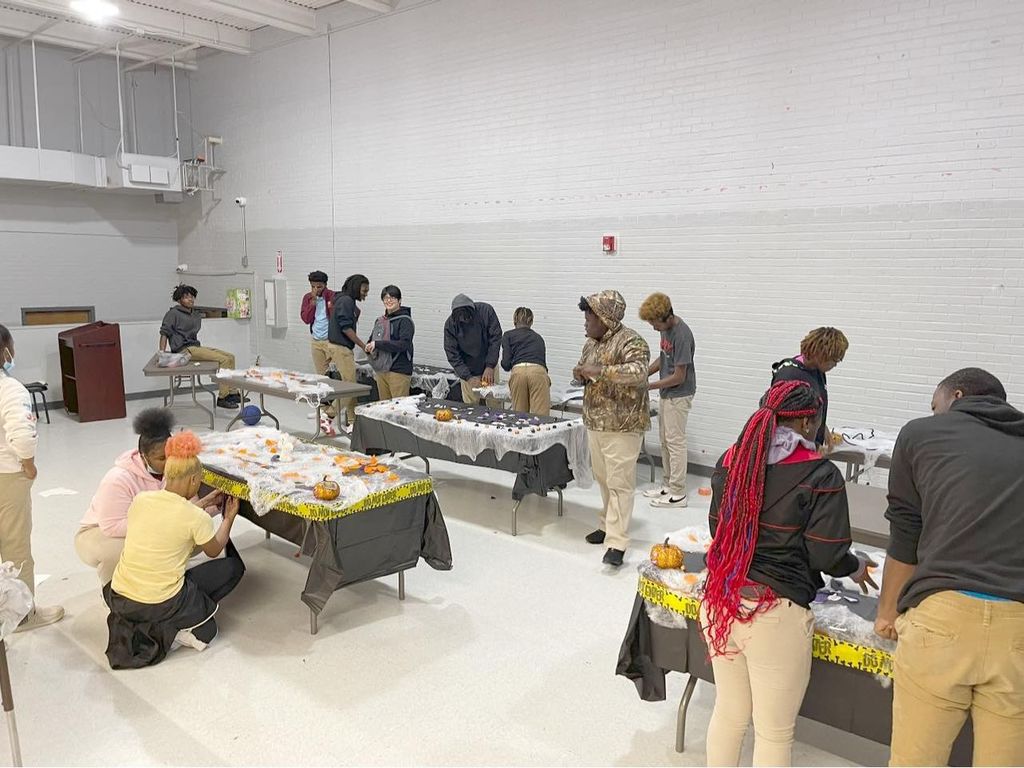 JOIN US ‼️ NPTCC's STUDENT COUNCIL, YOUTH VOLUNTEERS & FACULTY/STAFF would like to invite you and your families to join us in our 1st Annual Trunk-o-Treat!! This event will be held on Monday October 31st, 4-6pm in our Gymnasium located at 820 Koonce street. (We Are Also Providing The Opportunity For Any Individual or Local Business to Donate Candy for This Event!!) 🍫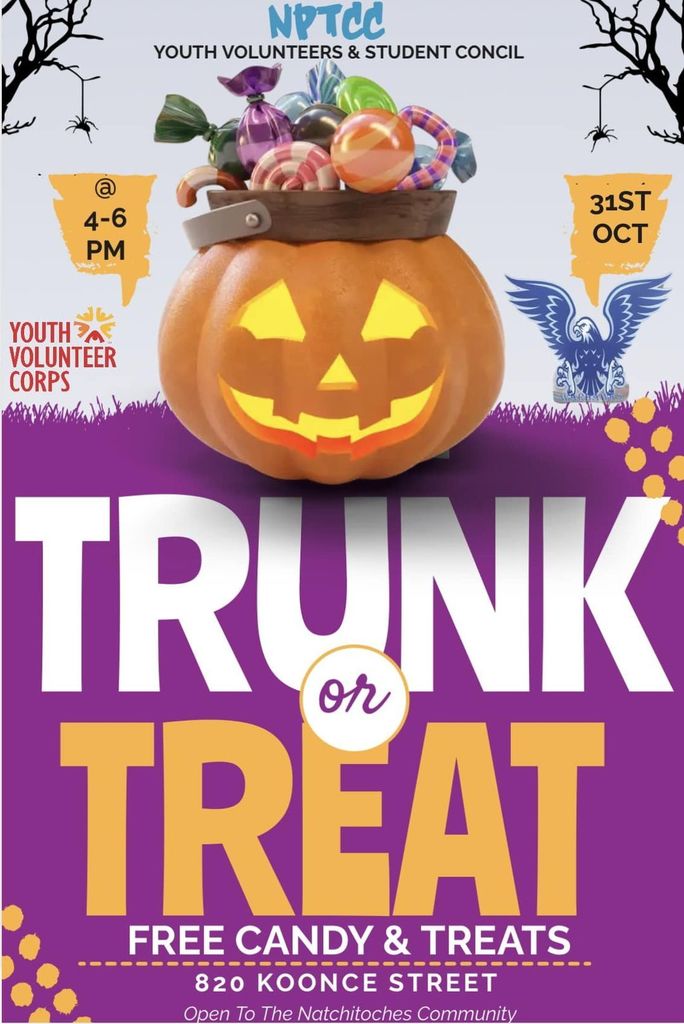 Staff from NPSB presented Mrs. Armstrong with a gift for Secretary Appreciation! We sure do appreciate her!❤️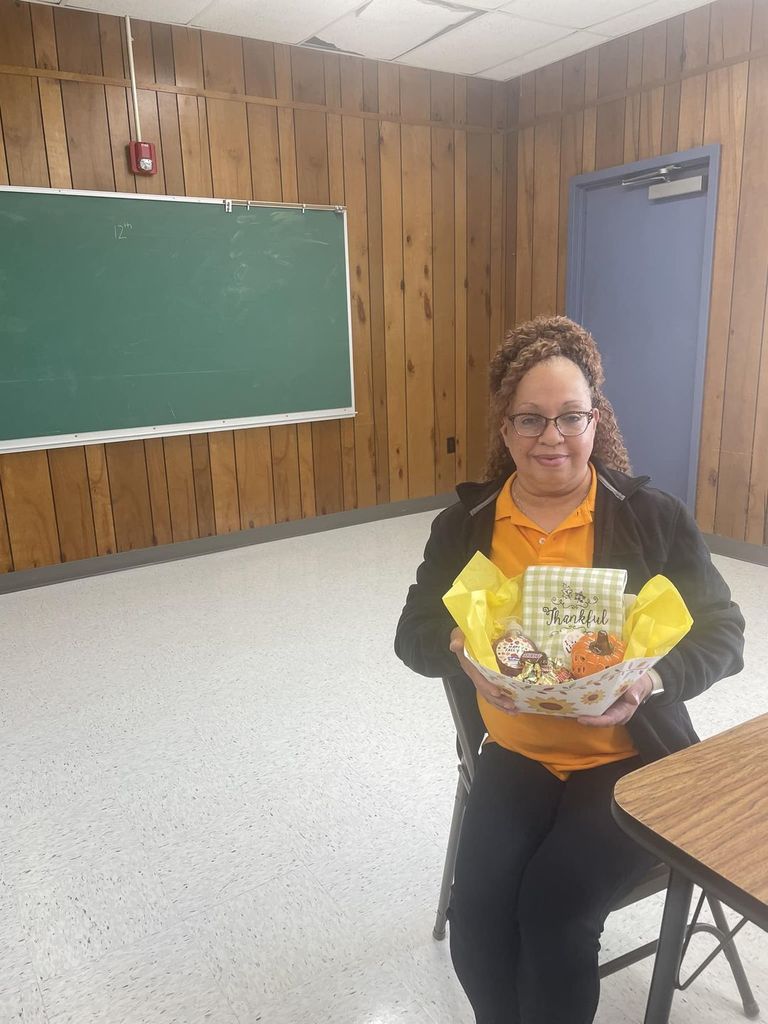 NPTCC Students visited Boise Cascade on today! Super Fun and interesting!💙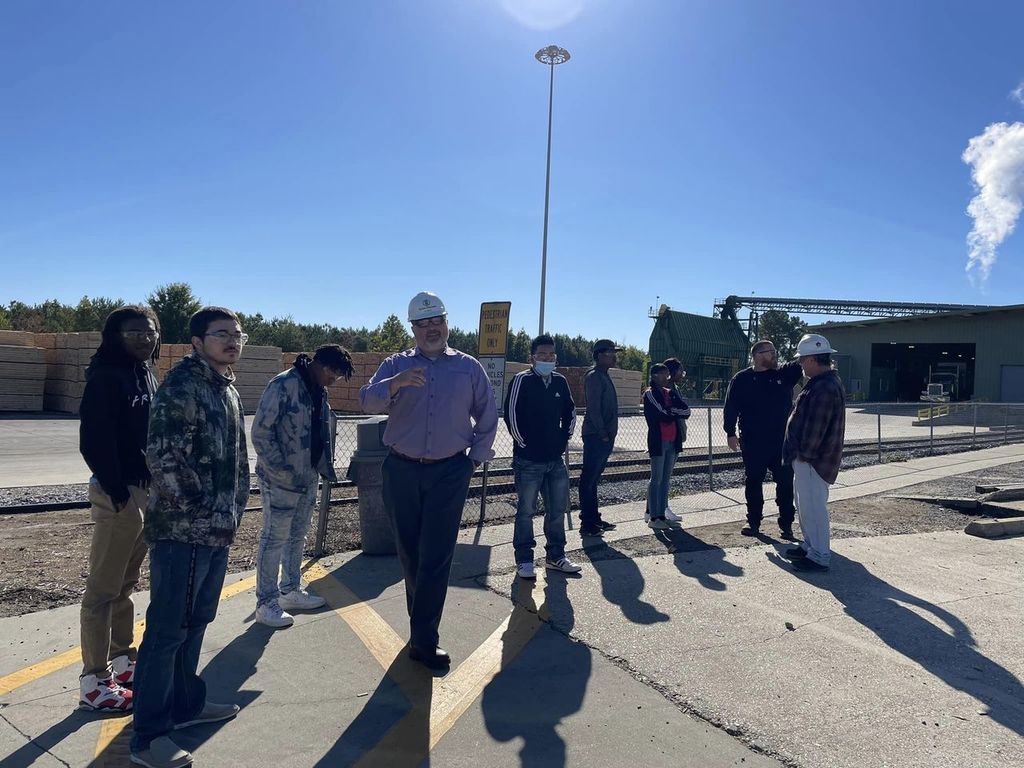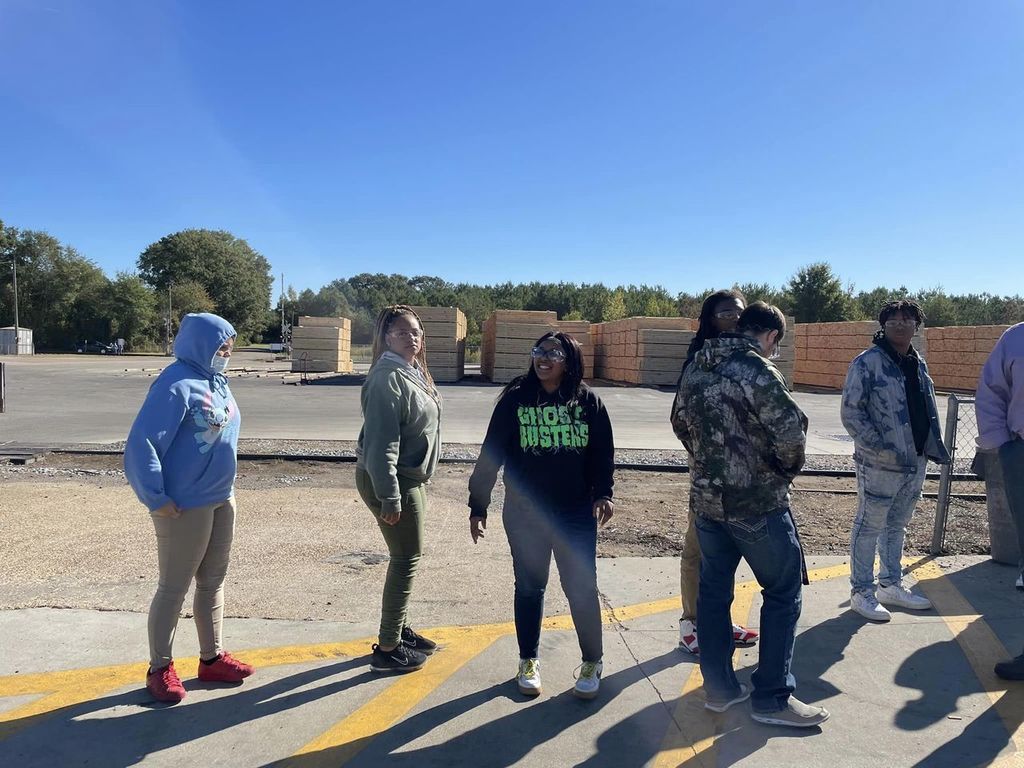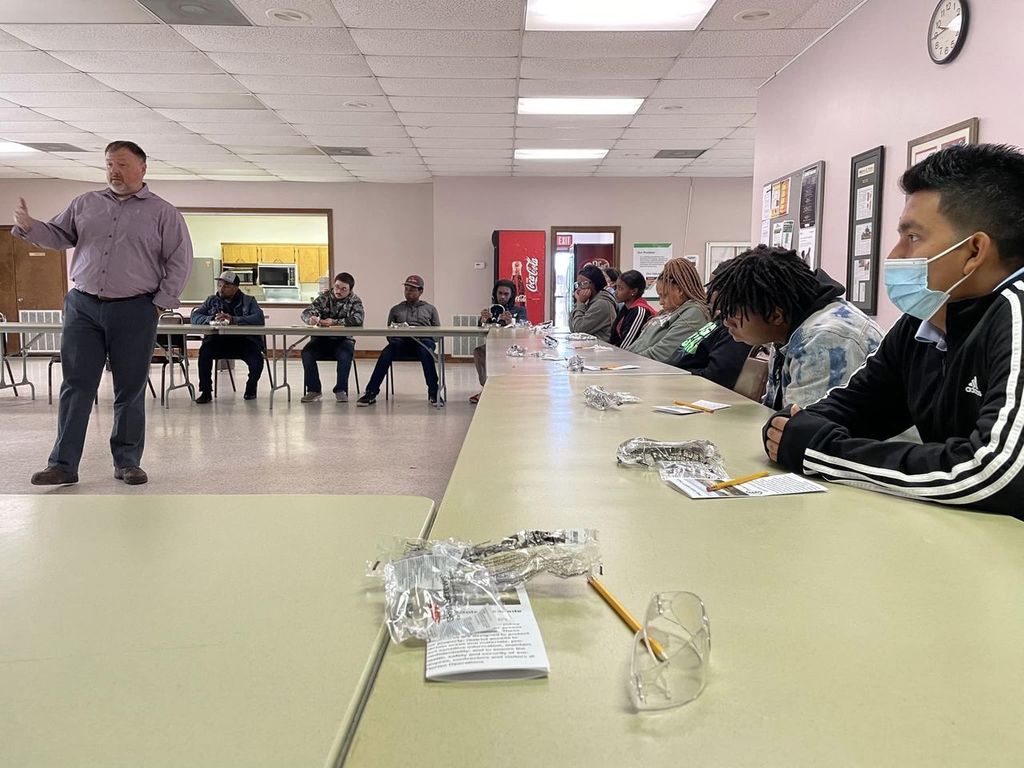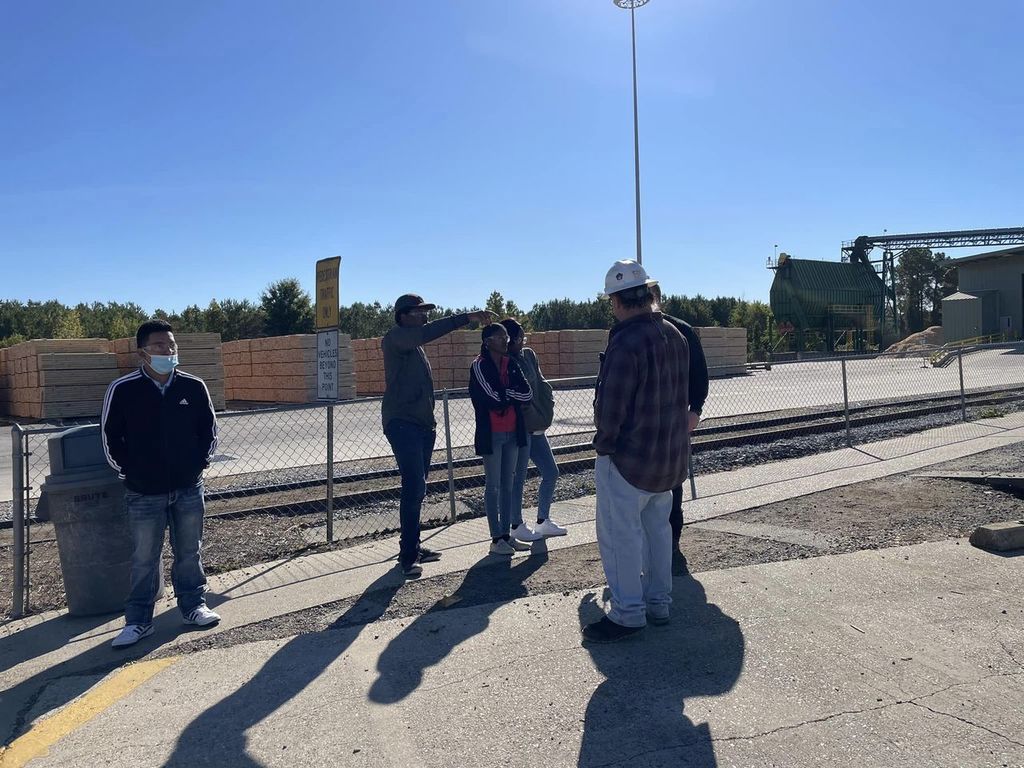 Happy Boss's Day to the Best Boss around! Thank you for everything you do for our school as Principal!!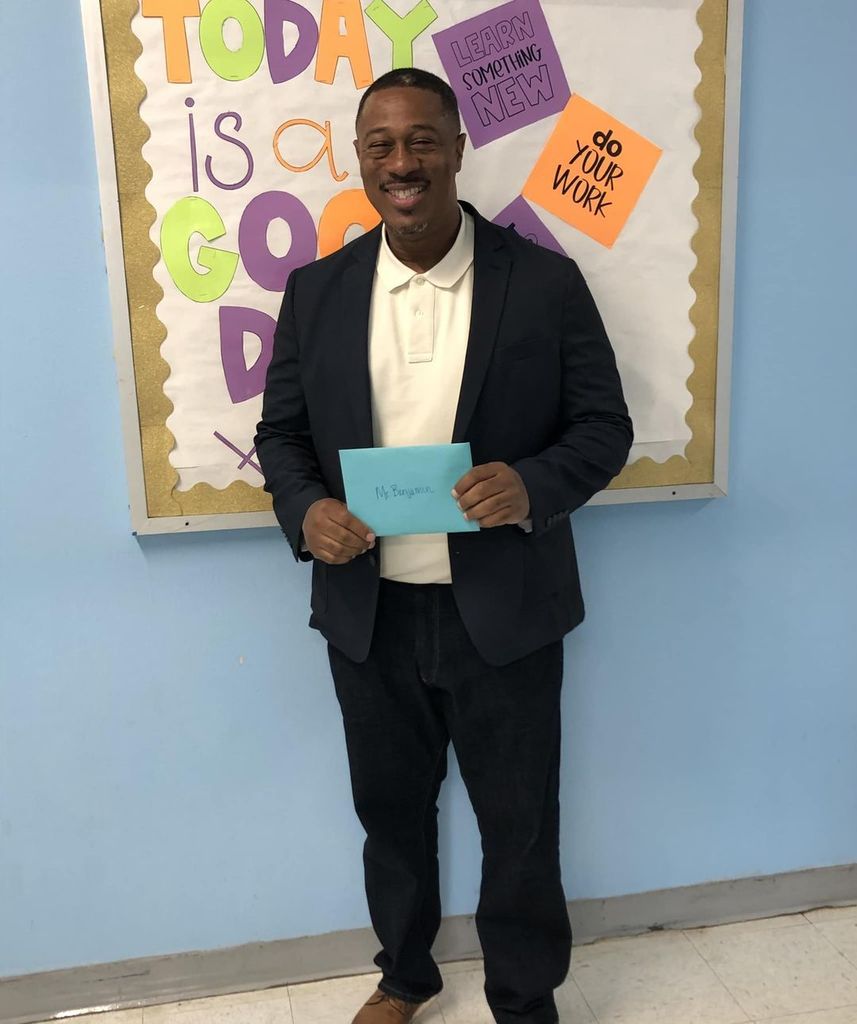 Although students were off today, teachers at NPTCC were busy working and learning new strategies to help their students as well as themselves in the classroom! There is always room for improvement!