On Thursday, March 10, 2022, Lakeview Jr./Sr. High School will dismiss midday. Lakeview students will be dismissed at noon due to students, faculty, and staff traveling to Lake Charles to support the boys' basketball team in the semi-finals playoff game. Thank you!

Lakeview is happy to announce Lakeview Jr/Sr High School 2022 Graduation!! Graduation will be held on May 12, 2022 at A.A. Fredericks Auditorium at NSU at 7pm! More information will follow as it becomes available. If you have any questions, please call us at the front office!

Parent/Teacher conferences are scheduled for next Friday, Jan 14. Due to the current Covid situation, the conferences will be virtual. Please email your student's teachers with your availability and current contact information, so we can attempt to make contact at a time that works for you. Look for physical report cards to come home next Wednesday. Also on Wednesday, the pupil progress center will have current report card information if your student misplaces their copy or is absent that day.

ATTENTION SENIORS: Scholarship information will be distributed by email, on our school website under the scholarship tab and through your school notes and morning announcements. Make sure that you check in regularly to review these scholarship opportunities. Scholarships offer an opportunity to meet with leaders in your field, receive mentorship, and win money for college. APPLY TODAY

Attention Parents!!

Lakeview High School will hold a Senior FAFSA Day (Free Application For Federal Student Aid) Monday, November 15 from 9 – 1 in the school library . Representatives from Career Compass will be available for guidance in completing your child's FAFSA. Can't wait to see you all there!!!

Don't forget about our Blood Drive on Tuesday, November 2nd in the Multi-Purpose room! What a great way to receive your honor cord credit for graduation!

Financial Aid Virtual Workshop!

ATTENTION GATOR FAMILY AND ALL ATHLETES‼️‼️🐊 The countdown to Indoor track season has begun! T-Minus 8 weeks! With Indoor season quickly approaching our first day of Fall conditioning for both Junior High and High School will be this upcoming Monday beginning at 2:00 PM. Athletes do NOT need spikes. Please bring 1-2 bottles of water and good running shoes. Hope to see you there!! 🐊🐊🐊🐊🐊 If you have any questions feel free to email Coach Jeter:
jacorious.jeter@npsb.la

Come out and support!!

Our students have selected an amazing group of academically and athletically powerful young ladies for out homecoming court this year. Congratulations Ladies! We invite our community to Friday night's football game to see the winner crowned.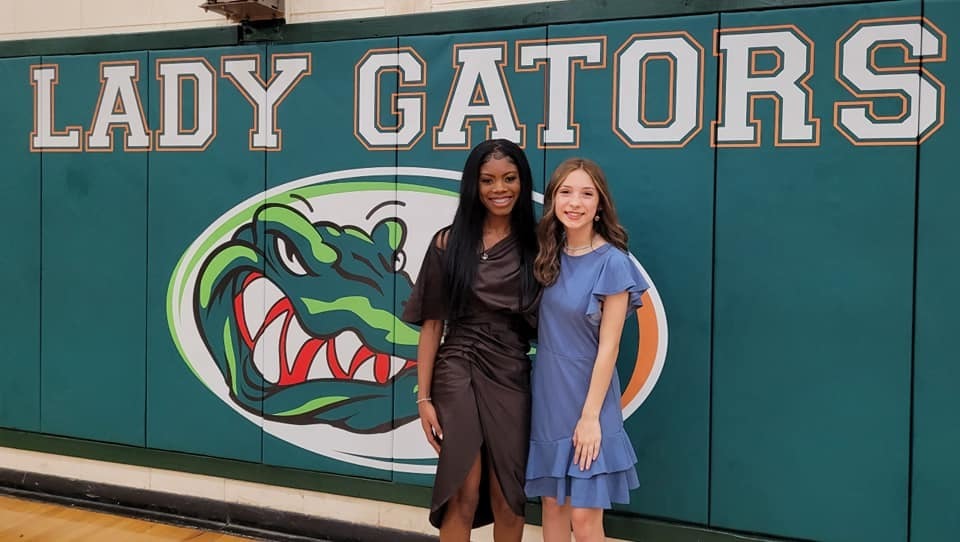 Lakeview High School Air Force JROTC will be hosting a Veterans' Day Program on Thursday Nov 11th at 10:00 AM. All attendees must wear a correctly fitted mask (covers mouth and nose securely) Veterans are welcome and encouraged to attend. Breakfast will be served to attending veterans between 9:15 - 10:00. If attending, please RSVP to either: Ms Linda Davidson: 318.476-3360 or Major Wiggins: 864.395.5314 or
stacey.wiggins@npsb.la


Next week is Homecoming Week. High School students stay home Friday so teachers can meet with your adults. The bonfire on Thursday is for Lakeview students ONLY. No guests from other schools. You must have your ID to attend!

Graduate Sales will be at Lakeview on Thursday for Seniors and Juniors. Students should contact Mrs. Mallette with school email with questions.

There will be no school Monday due to the weather forecast.


All Lakeview students were sent home with technology contracts today, Aug 12. An adult responsible for the student must fill them out to enable us to issue an iPad to your student. Each document is 2 pages. This will enable them to participate in classwork and is a necessary tool for success in our modern world. Please return the documents to school with your student tomorrow. We can not issue them a device (there is no charge for the use of the device) until we receive the signed paperwork. Thank you!

Students! We are getting ready for your first day of the new school year tomorrow, Aug 11! Please arrive between 7:15 and 7:35 so you can find your homeroom assignment and report on time. Yes, you must wear a uniform and a mask. Welcome back!

All students must register for the new school year - whether returning or new. Registration for the 2021 - 2022 school year will be held August 2 - 6 from 8am - noon each day. Please see our website for more information!!