NSUE and NSUM will remain closed tomorrow, February 2nd, due to continued issues with repairs. For further information, please see the attached statement from Northwestern State University regarding the status of repairs.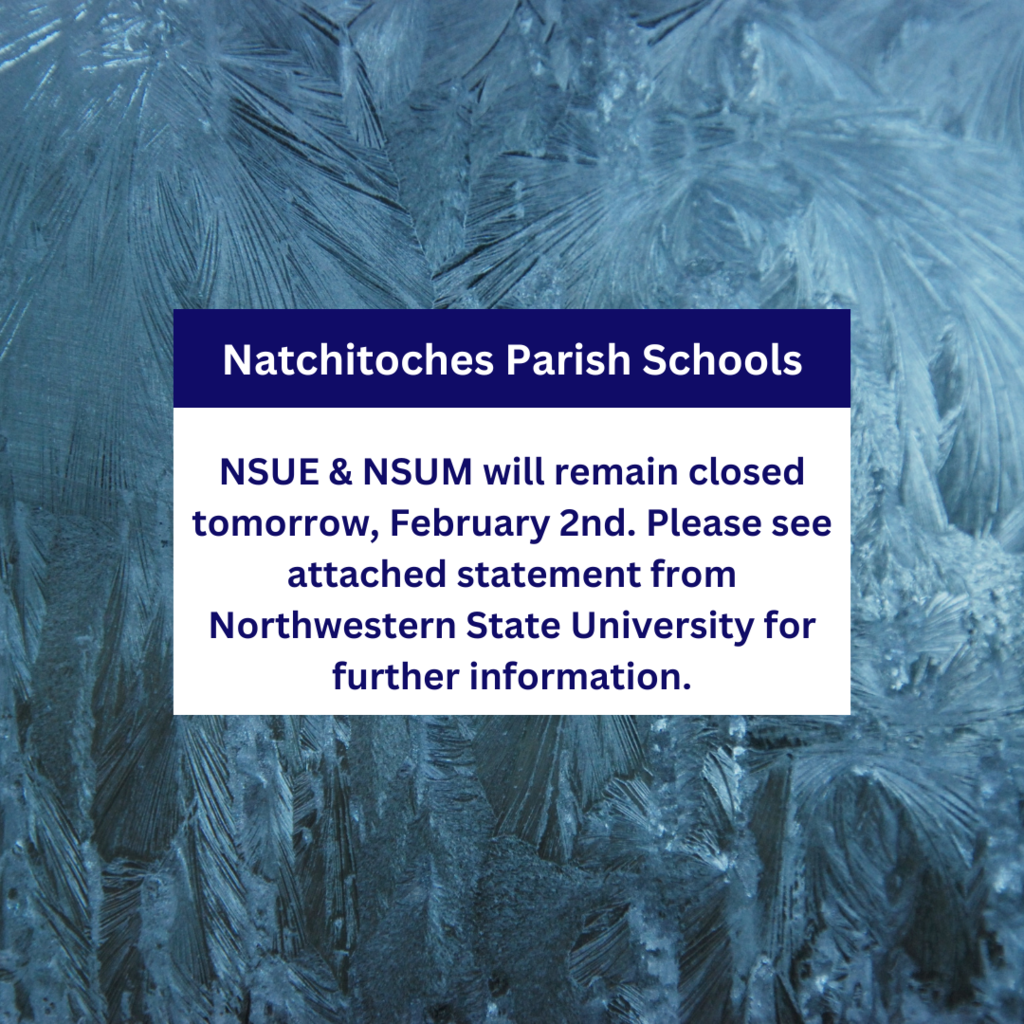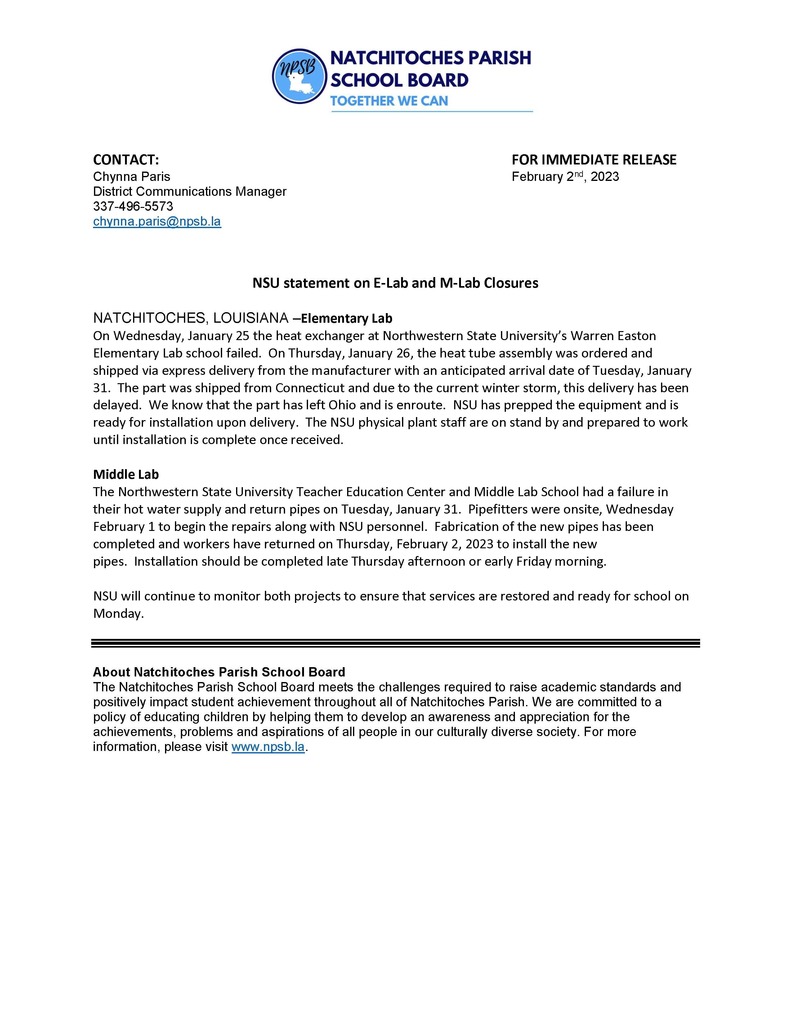 Congratulations to our Terrific Kids for the month of December! We are so proud of each and every one of you!!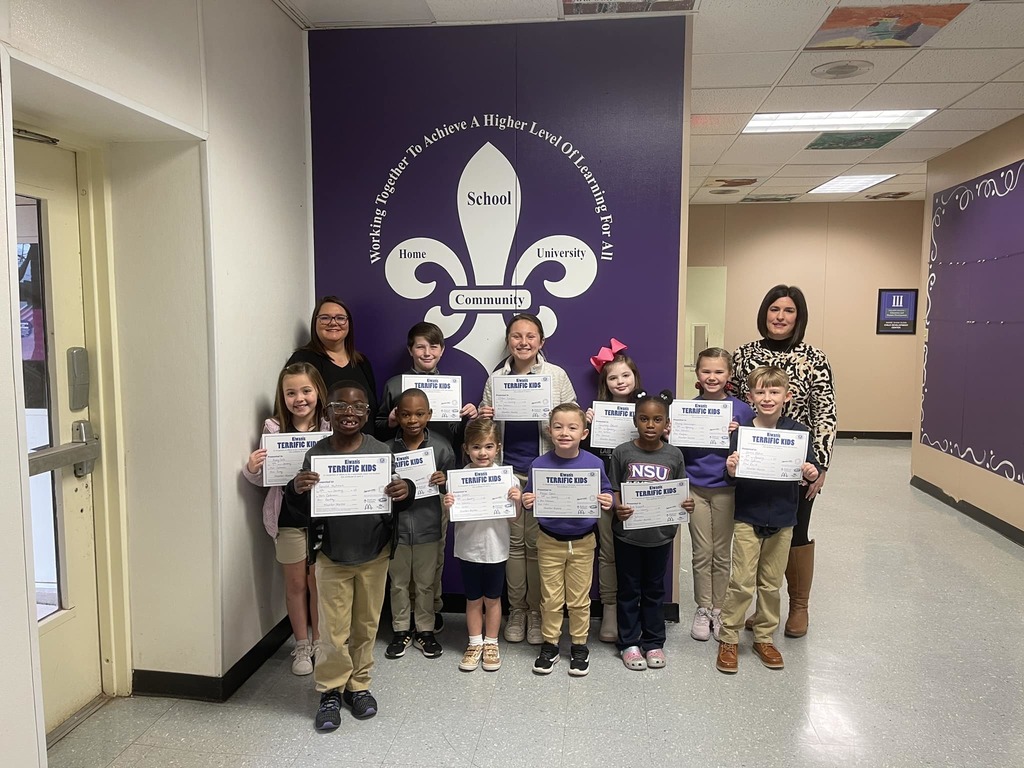 Thank you to various members of the community for gifting each third grader a brand new book for Christmas!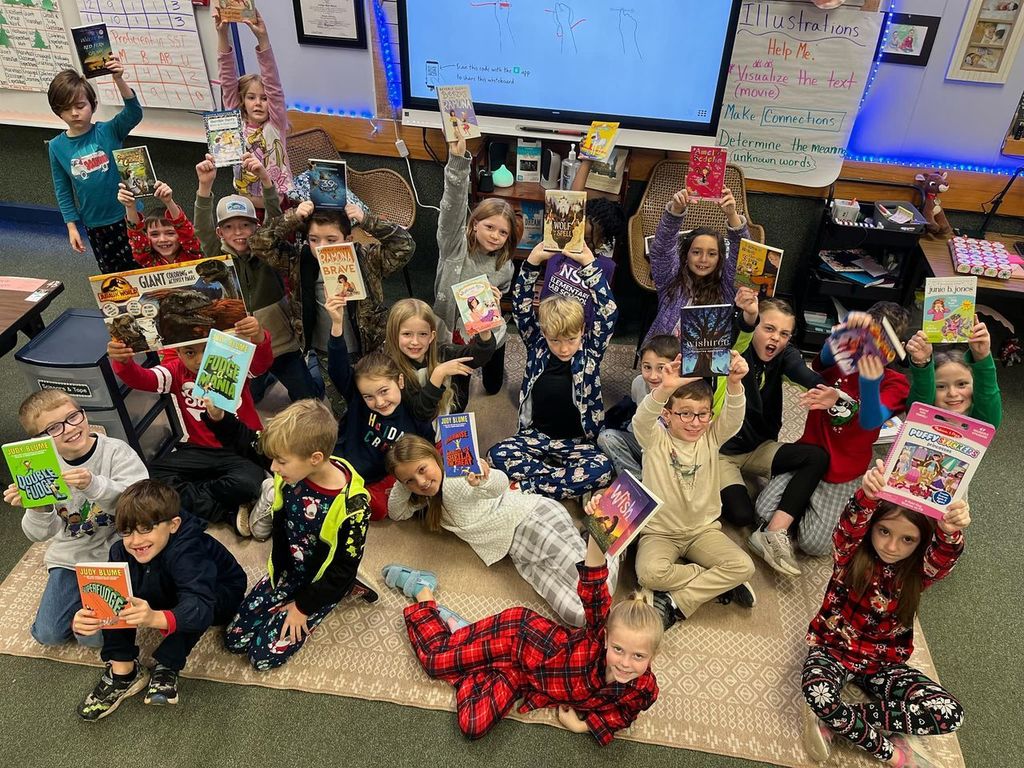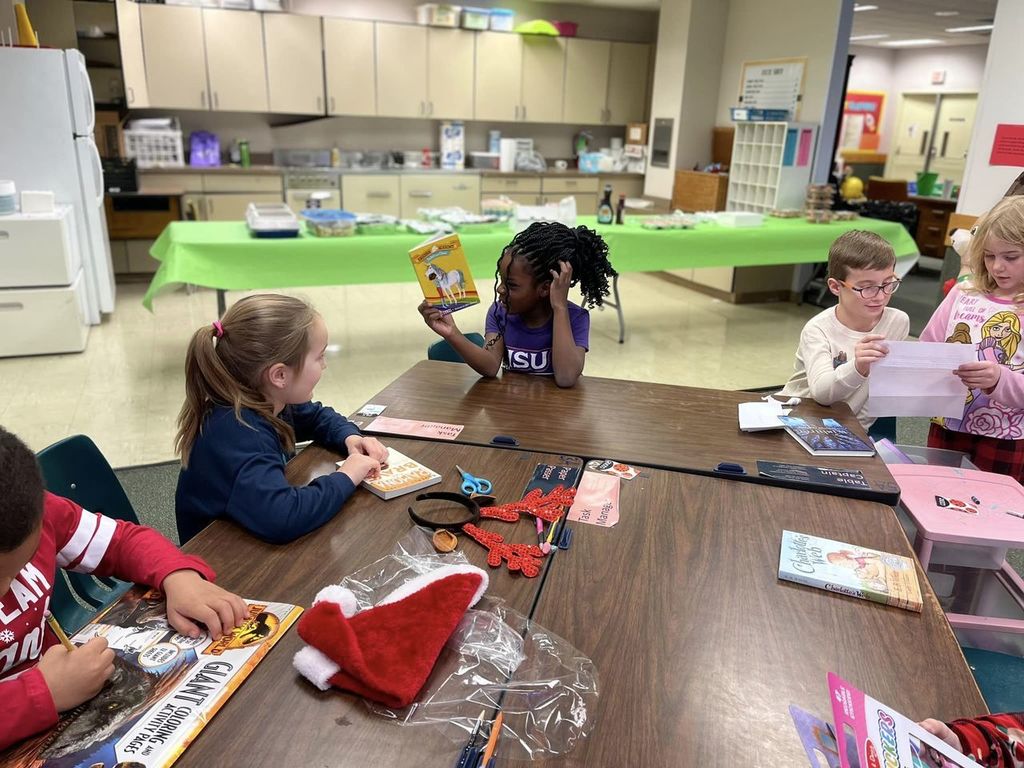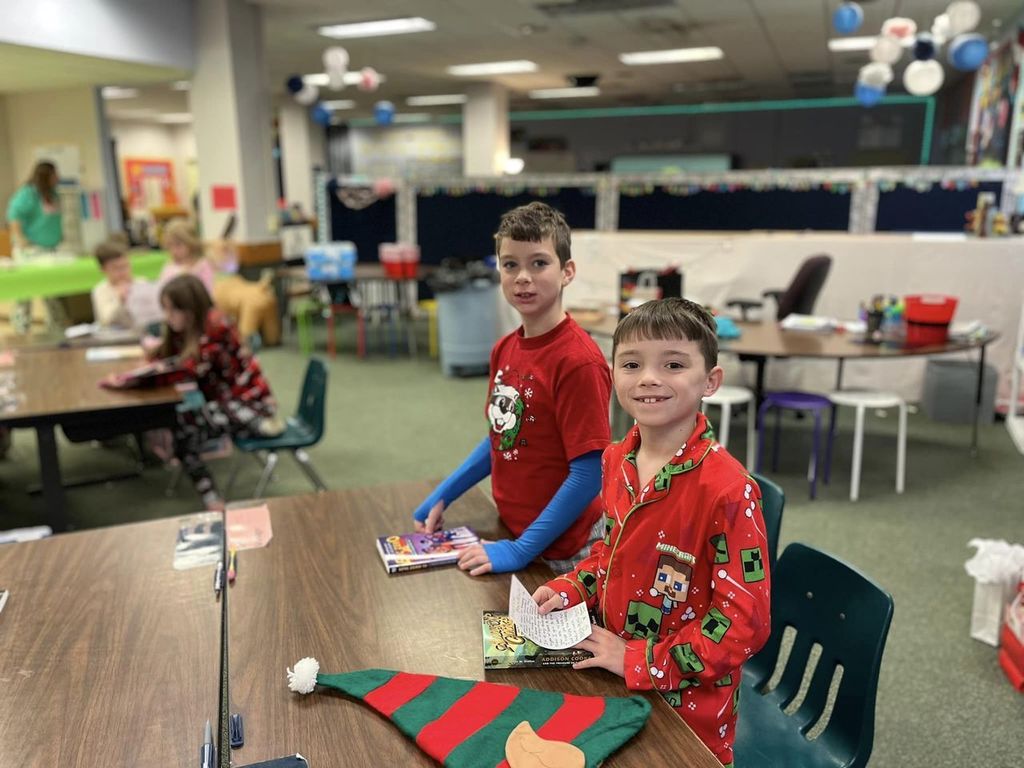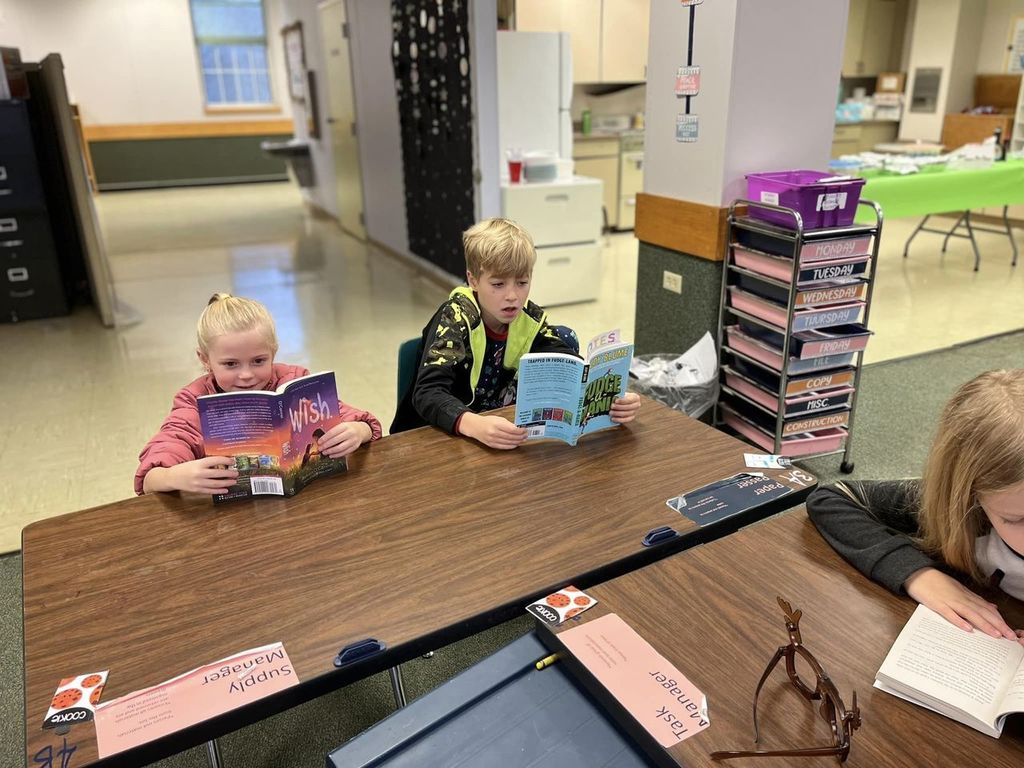 Thank you Weyerhaeuser for donating chapter books to our school.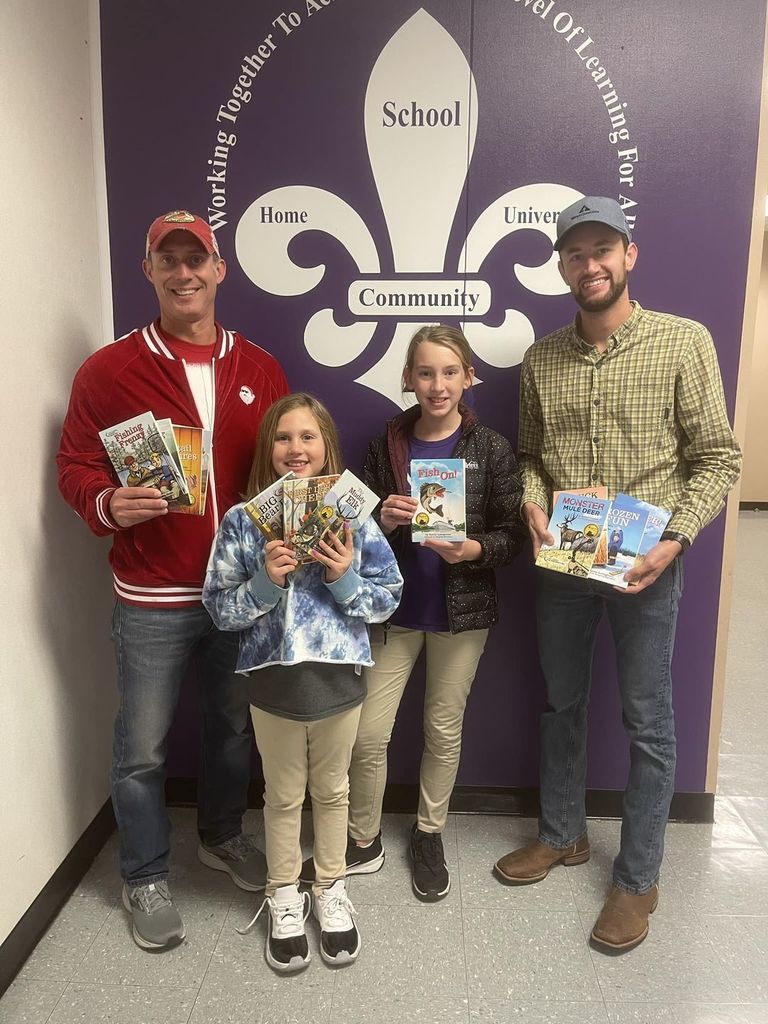 Bus routes 66, 95, and 100 will dismiss early. All other students will have normal dismissal time.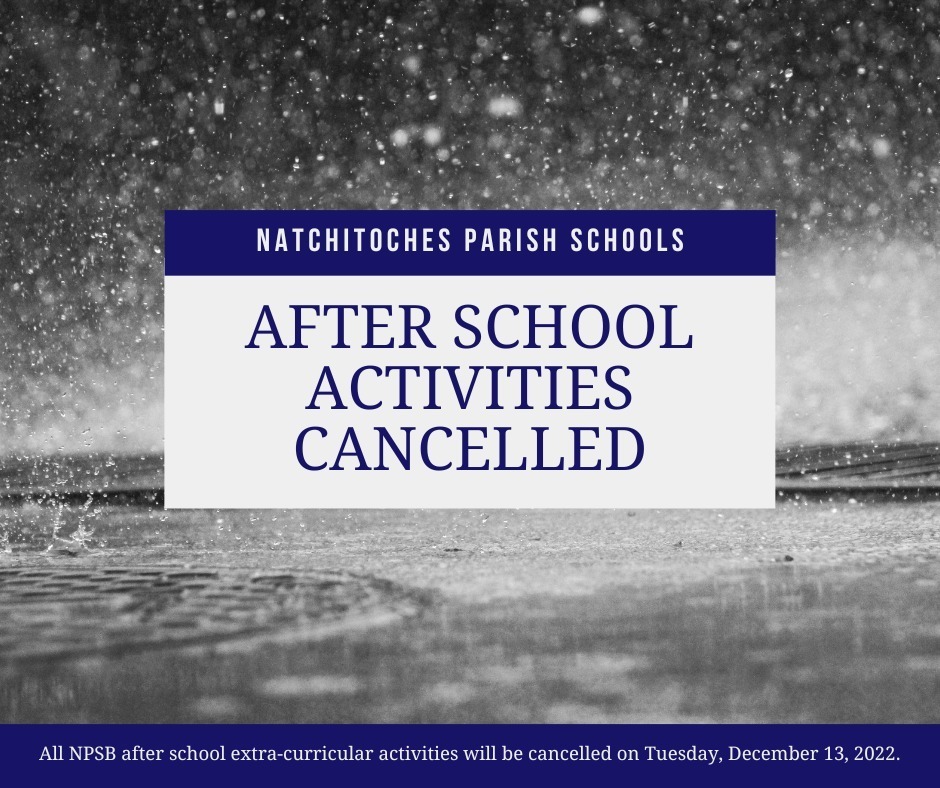 Who Grew This Soup? NSU Elementary Lab did! These students did a tremendous job planting, caring for and harvesting their school garden! This morning we enjoyed a readers theatre production based on the book Who Grew This Soup! The students and their guests were invited to sample the delicious soup! A special thank you to our rock star 4-H sponsor, Mrs. Lisa Wiggins, who is the heartbeat of this school program!💚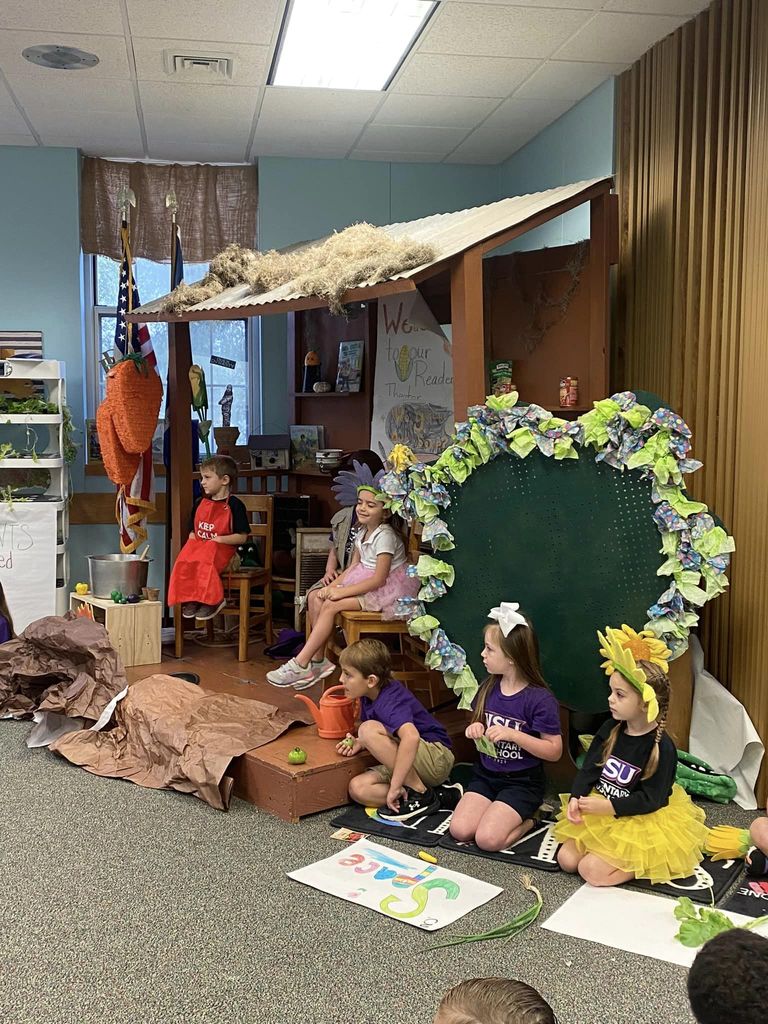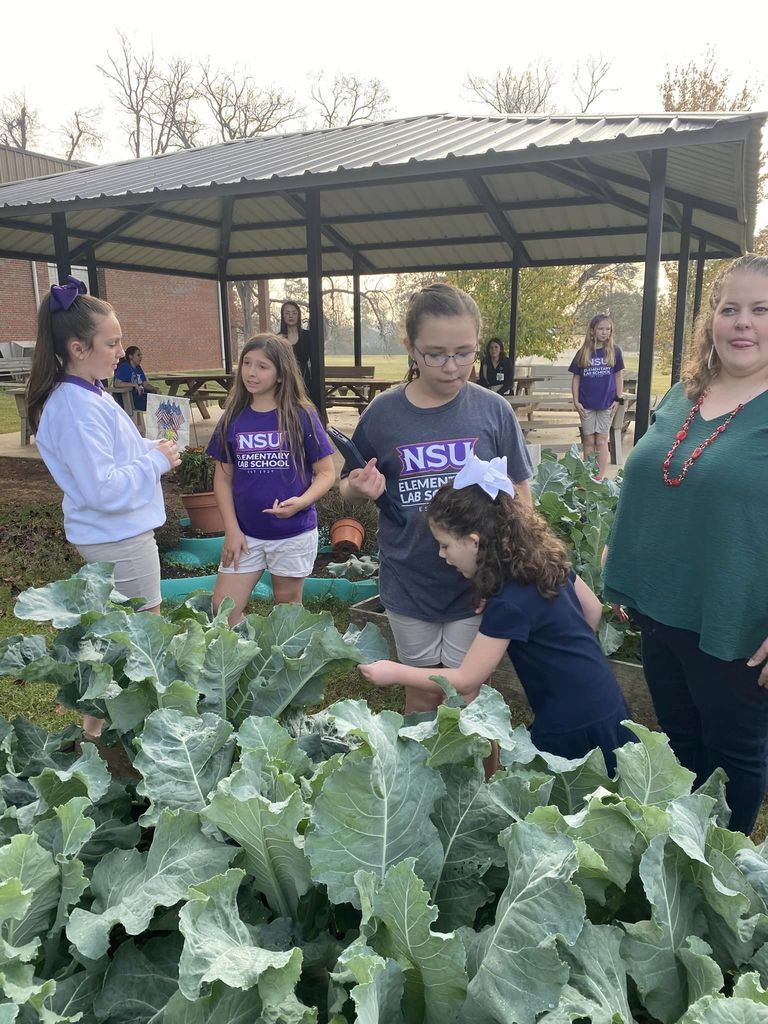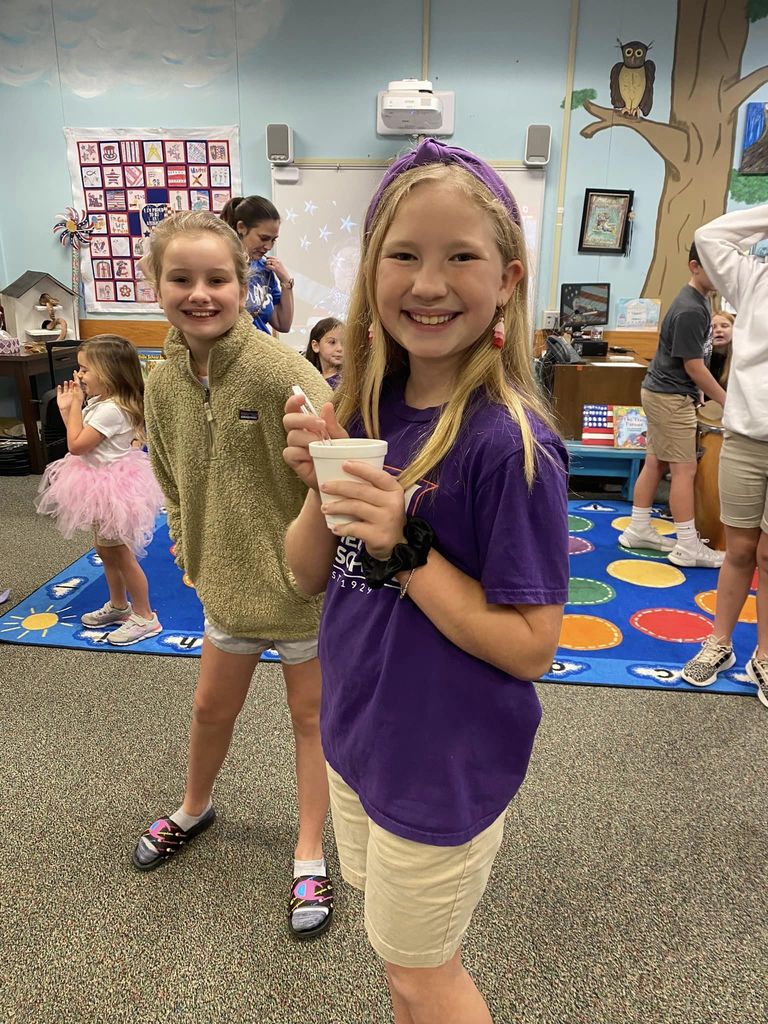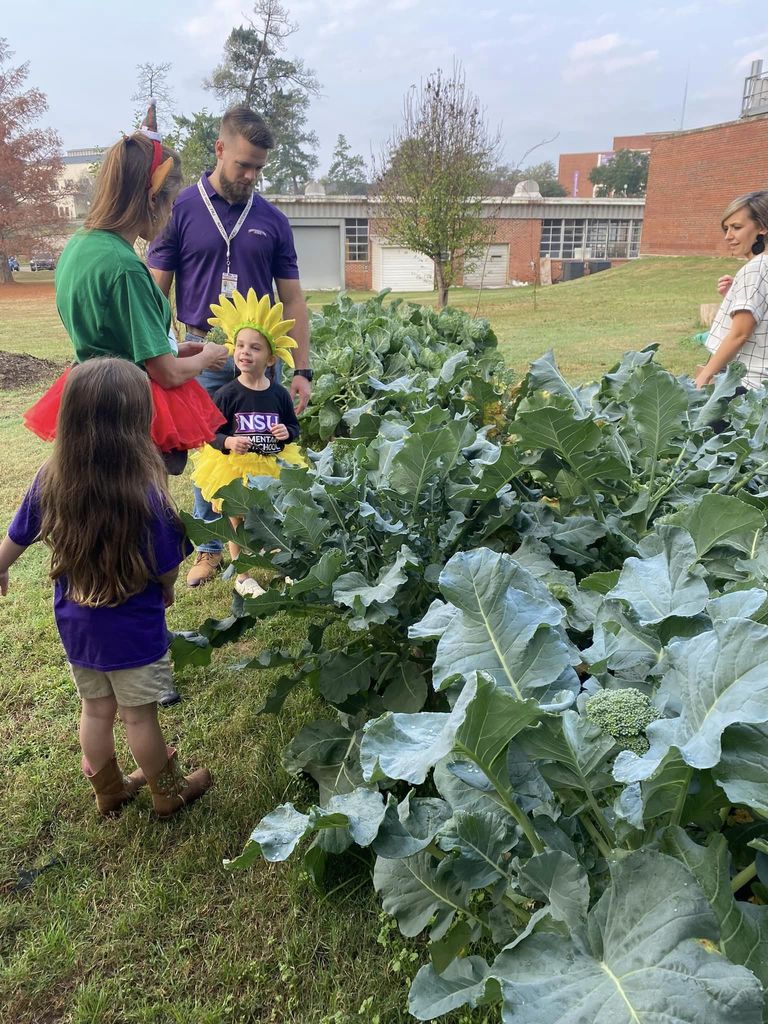 The Service League of Natchitoches has recognized the winners of their Spirit of Christmas Art contest. Two of our very own from ELab were recognized.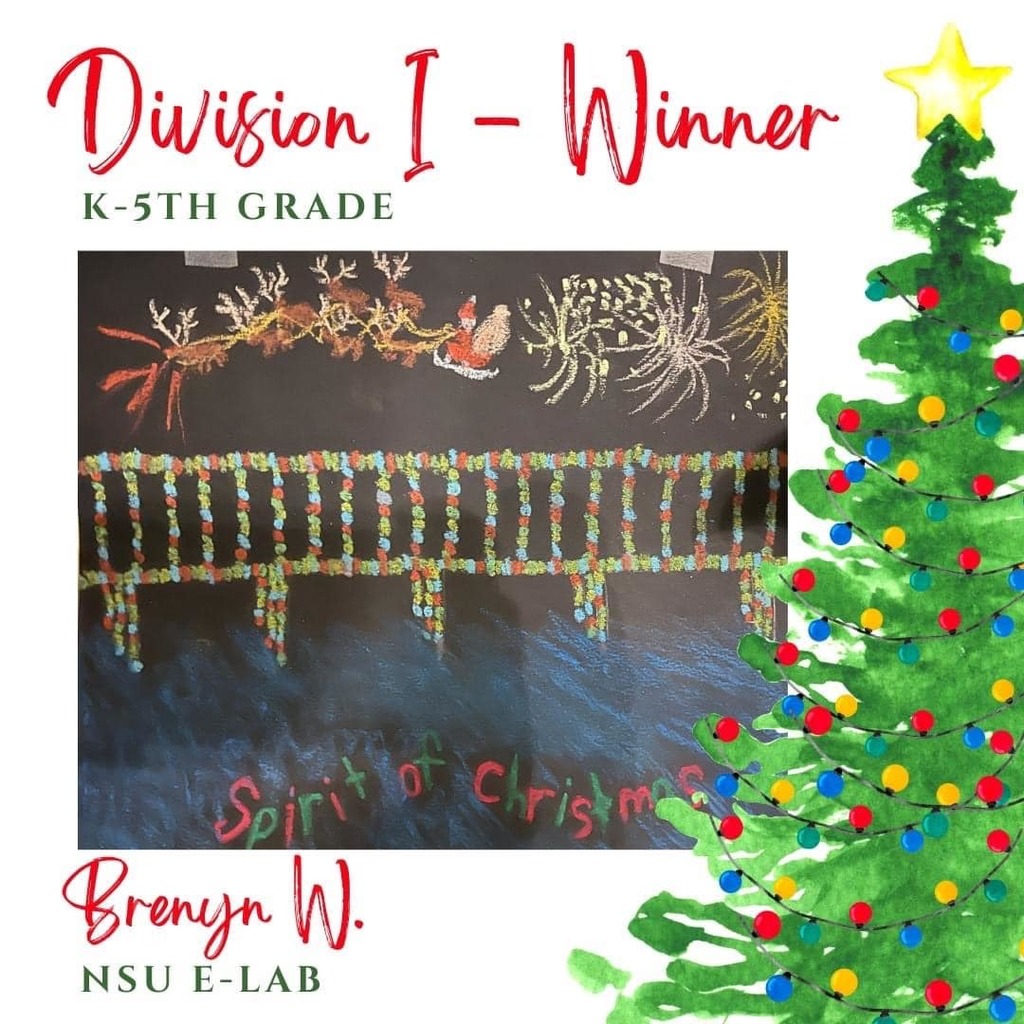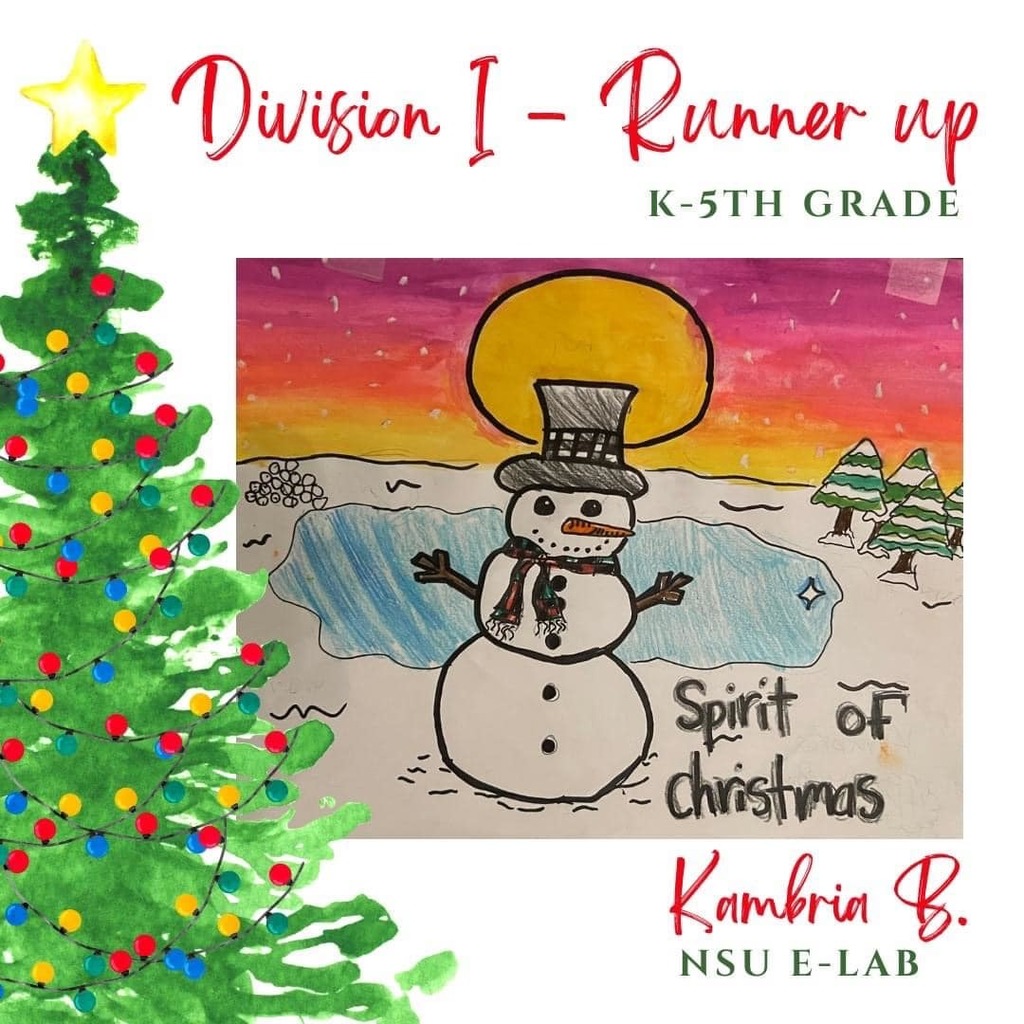 NSU elementary Lab Community Service Chair, Braylee Johnson, joined forces with the student body to collect toys to donate to Toys for Tots! Braylee, with the help of her mom, made a plan that with each toy donated, students would get a chance to "piel their teacher! Lots of toys were collected and lots of fun was had for a great cause! Keep using your hands to larger service, Braylee!💚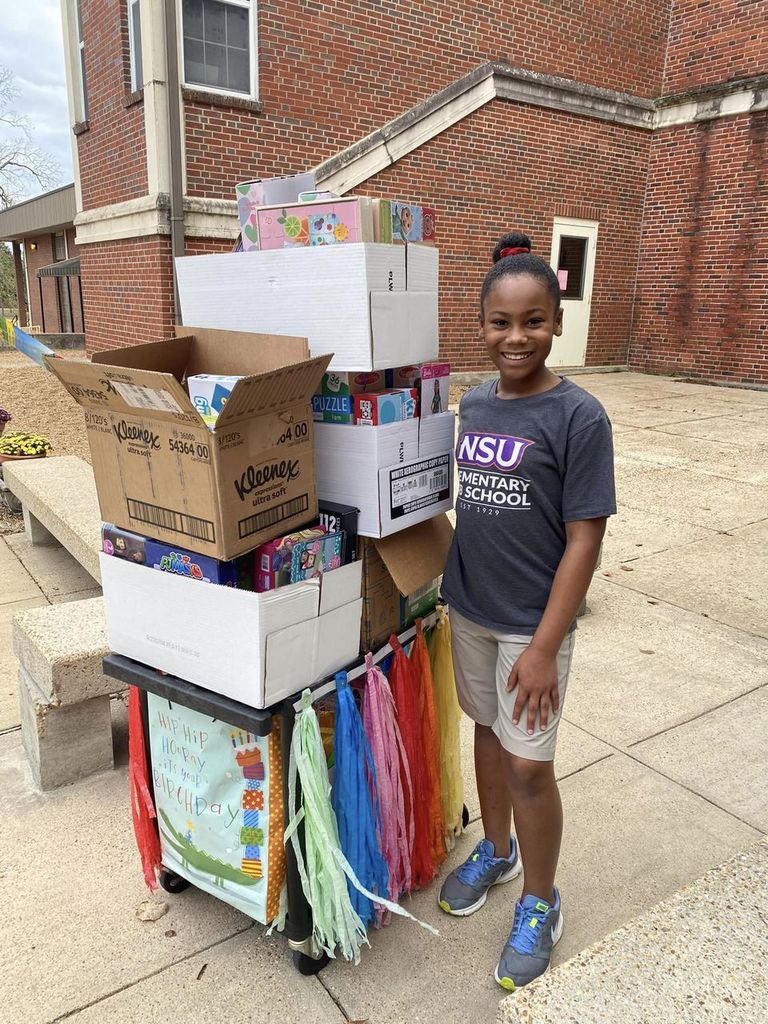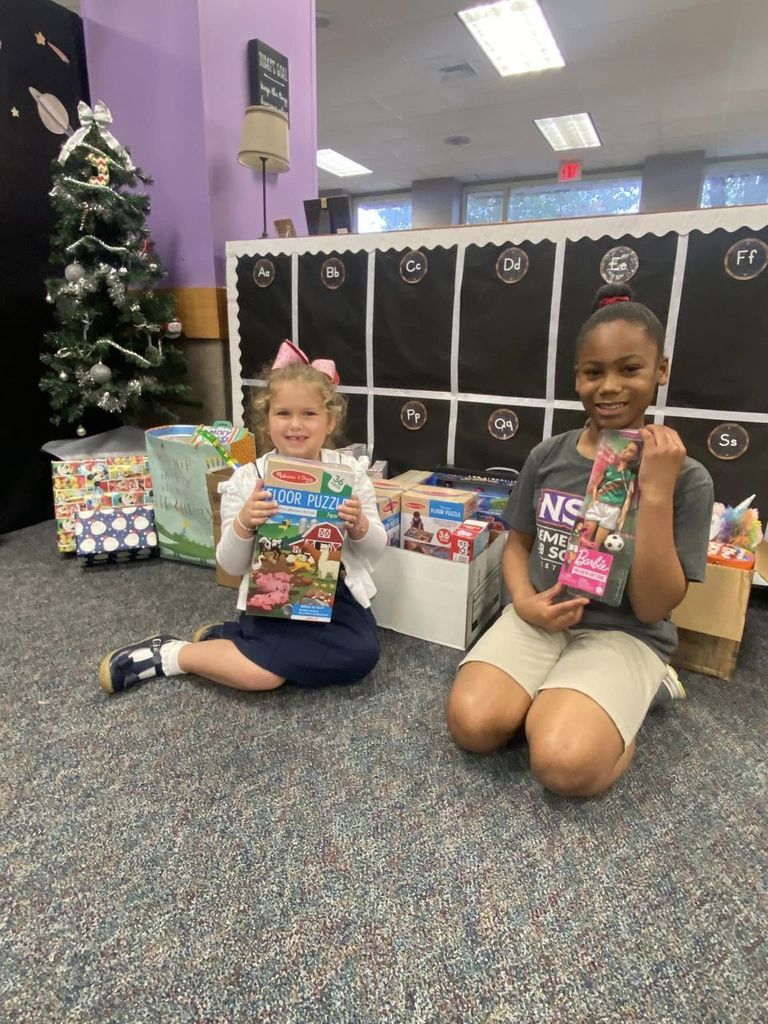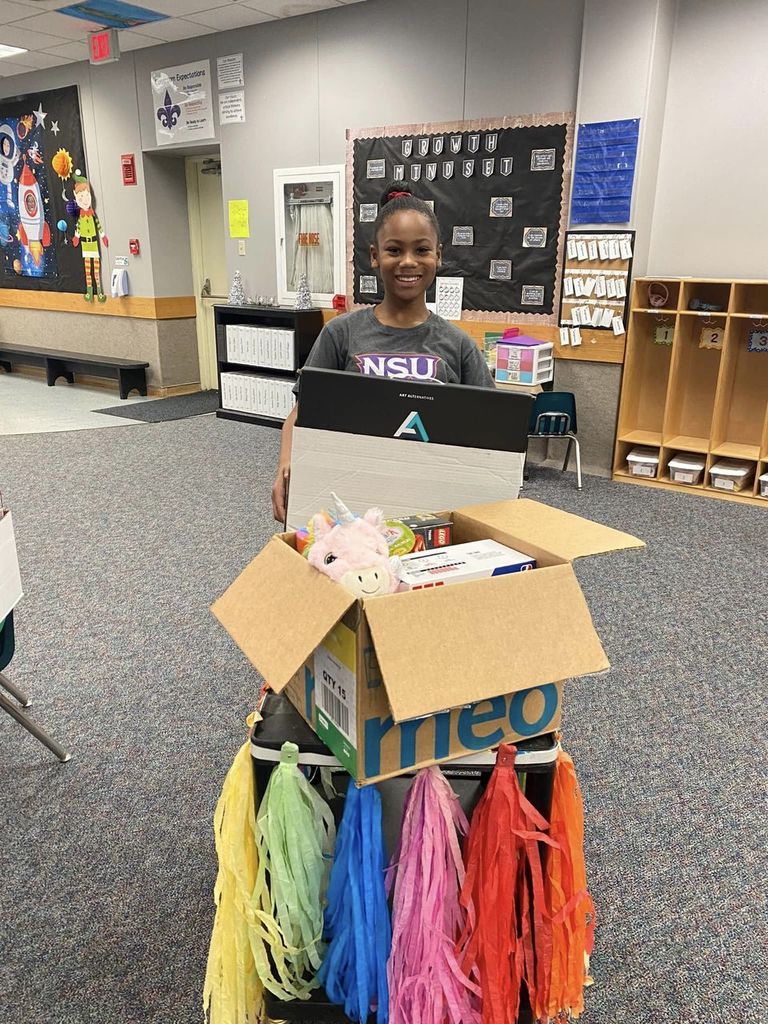 Congratulations to our Terrific Kids for November. Pictured in no particular order are: Kaleb Bernard, Nolan Briley, Emmitt Maggio, Cora Sales, Ana Castillo, Caroline Terrell, Addyson Adams, Austin Rachal, Evan Parrish, Harper Procell, Guille Reynolds Perez, and Catherine Wilkerson.

Congratulations to our student of the year, Miss Khloe Kaufman!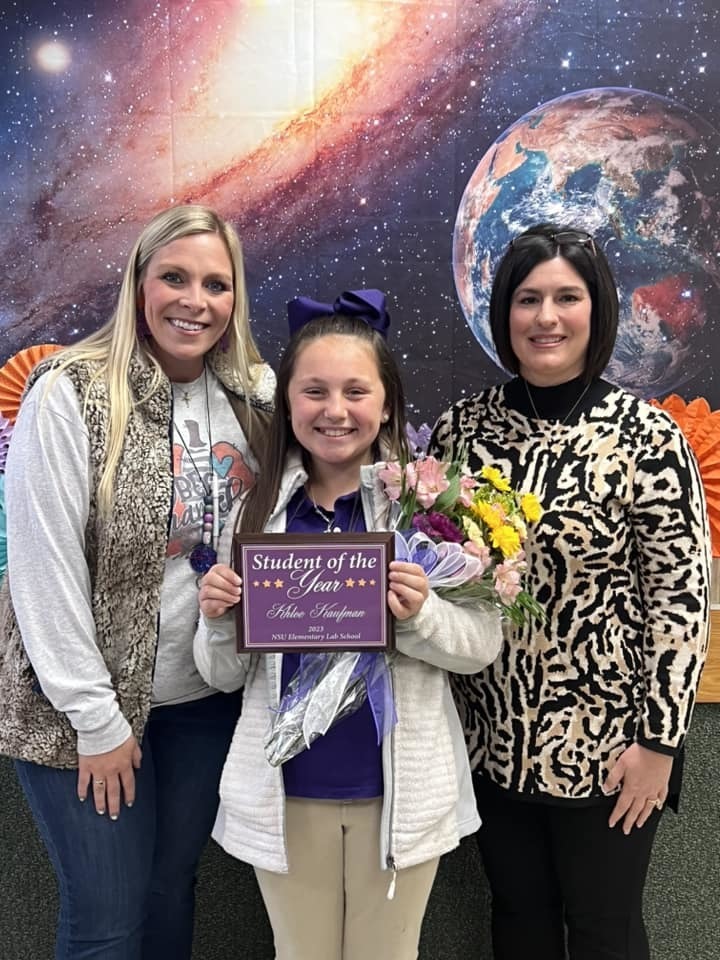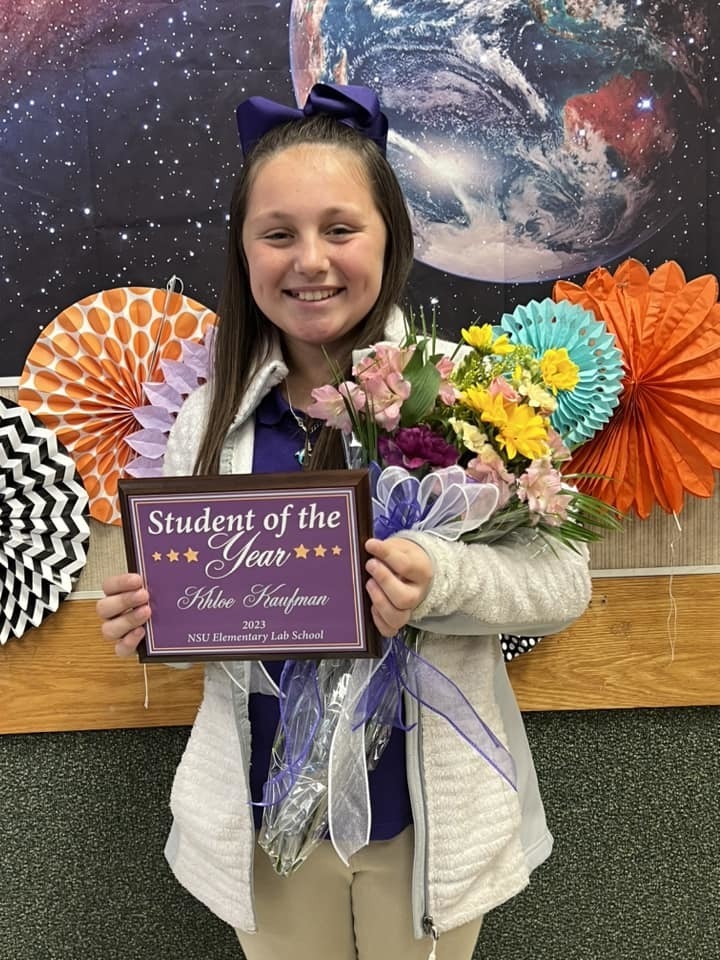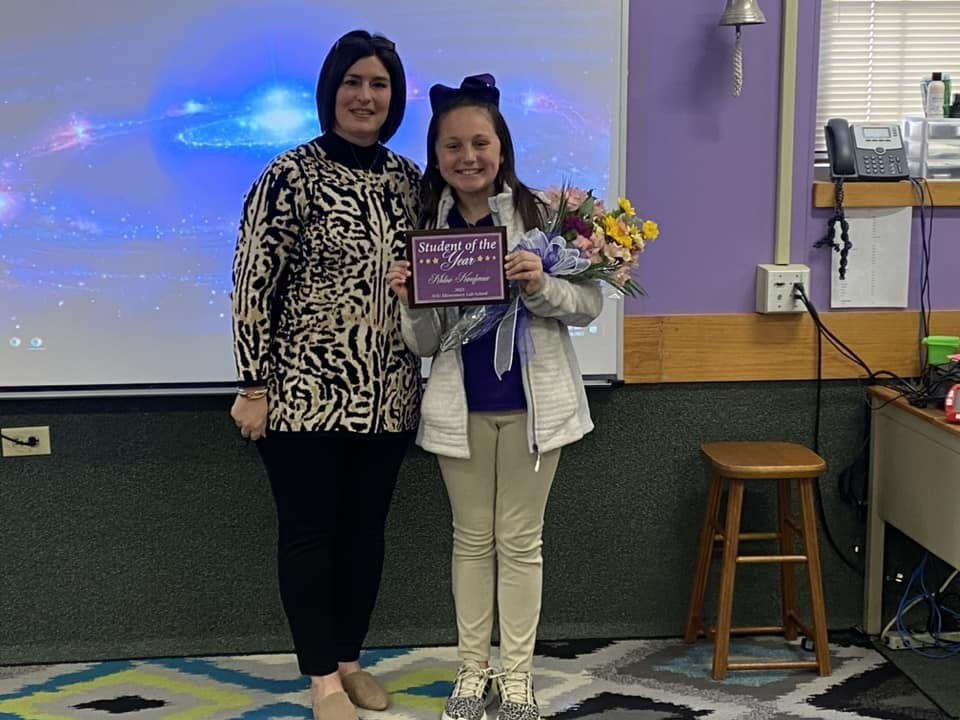 Mrs. Gray's WIN completed the Balloons Over Broadway STEM project. Students designed and created balloons then used a green screen app to create the final parade video. Sit back and enjoy our version of the Macy's Thanksgiving Parade.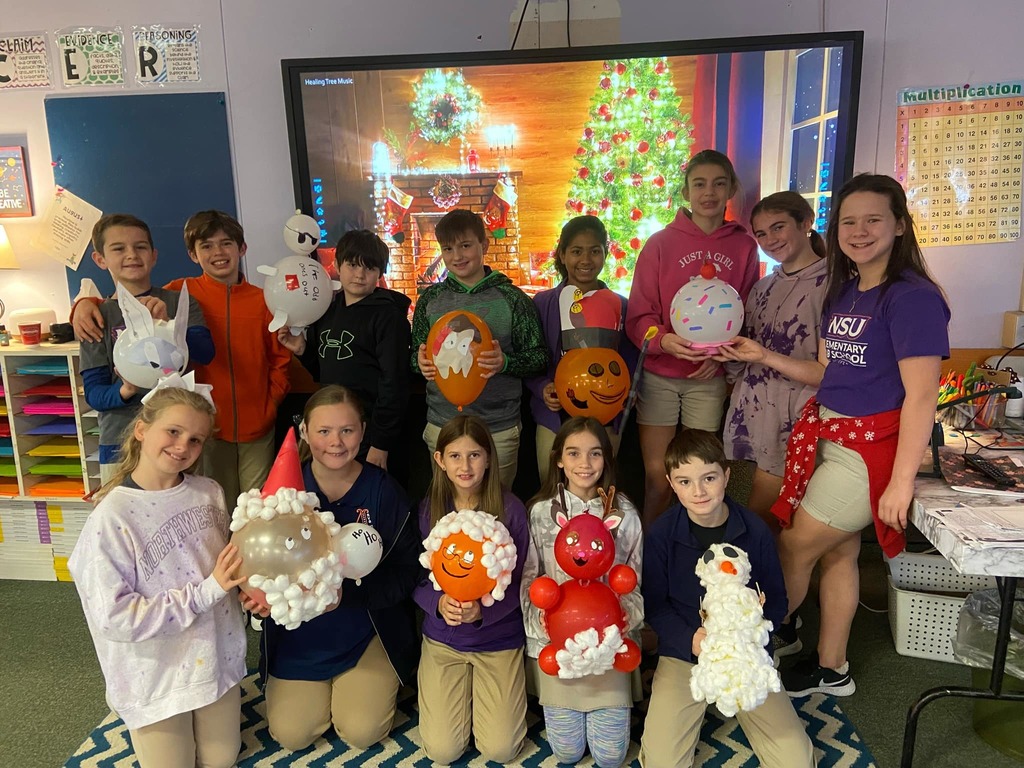 We are so proud of the hard work our students and teachers put in this past year!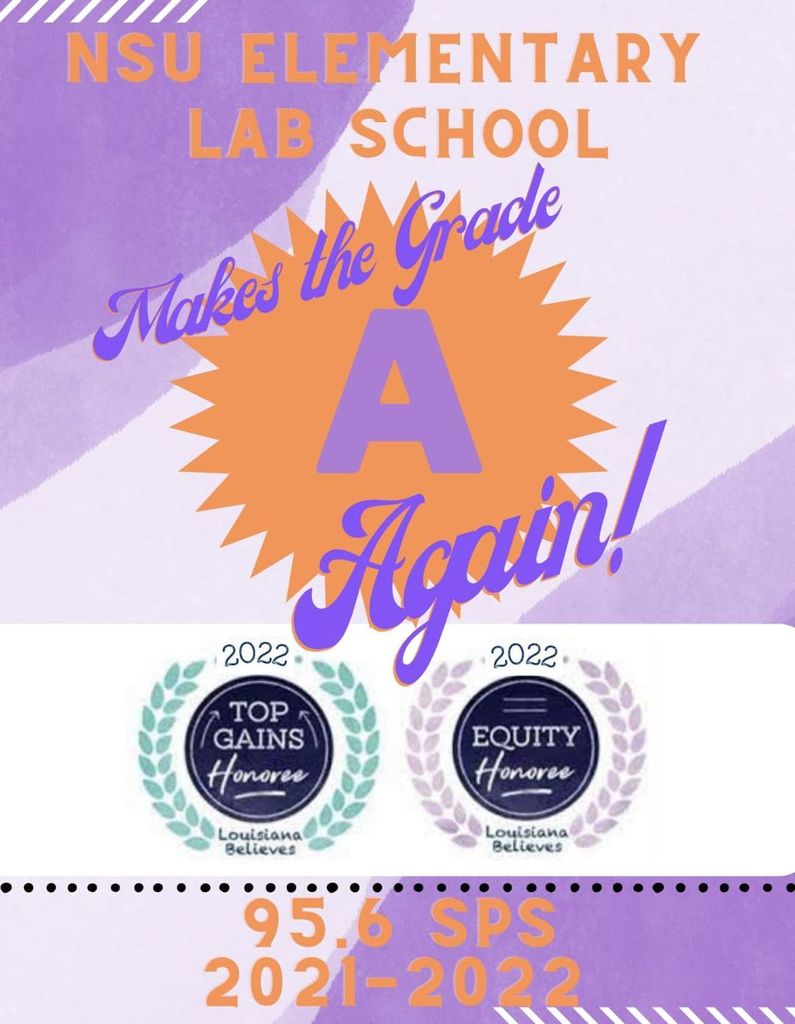 Several teachers were "PIED for a Purpose" today to help 4-H collect toys for Toys for Tots.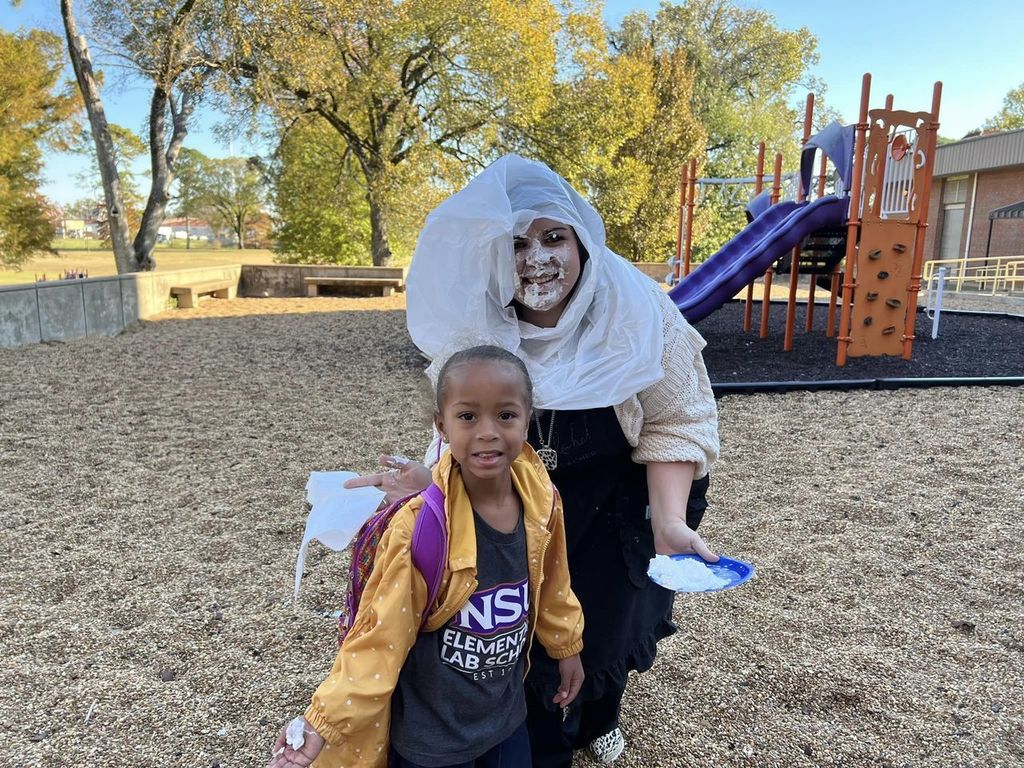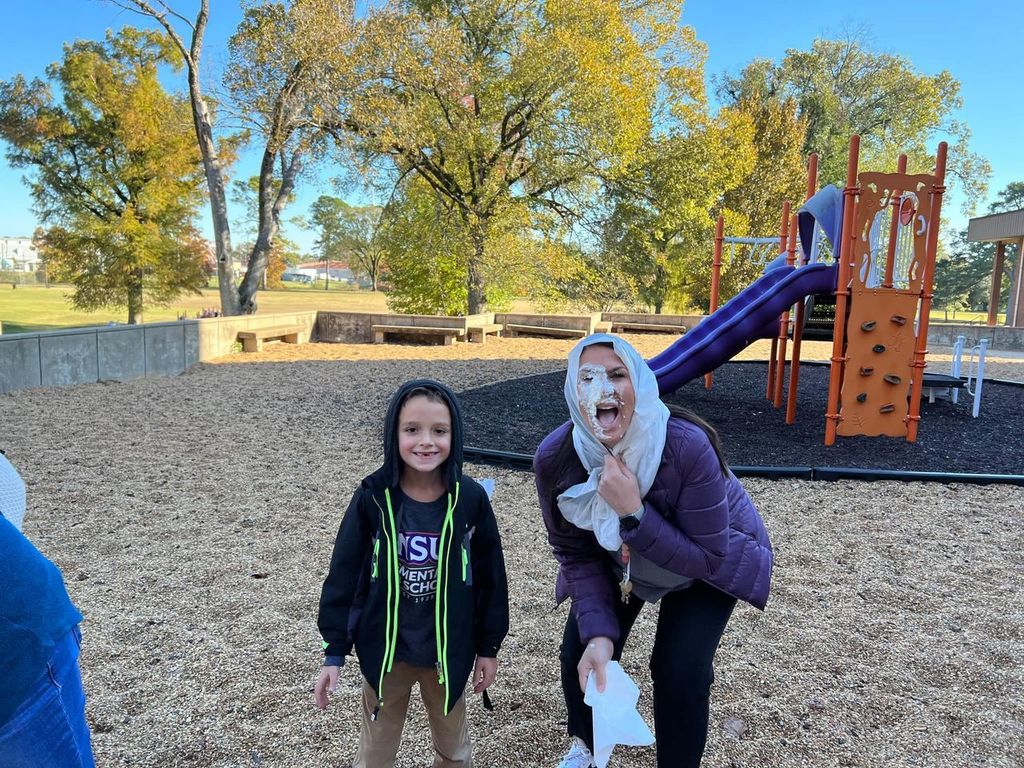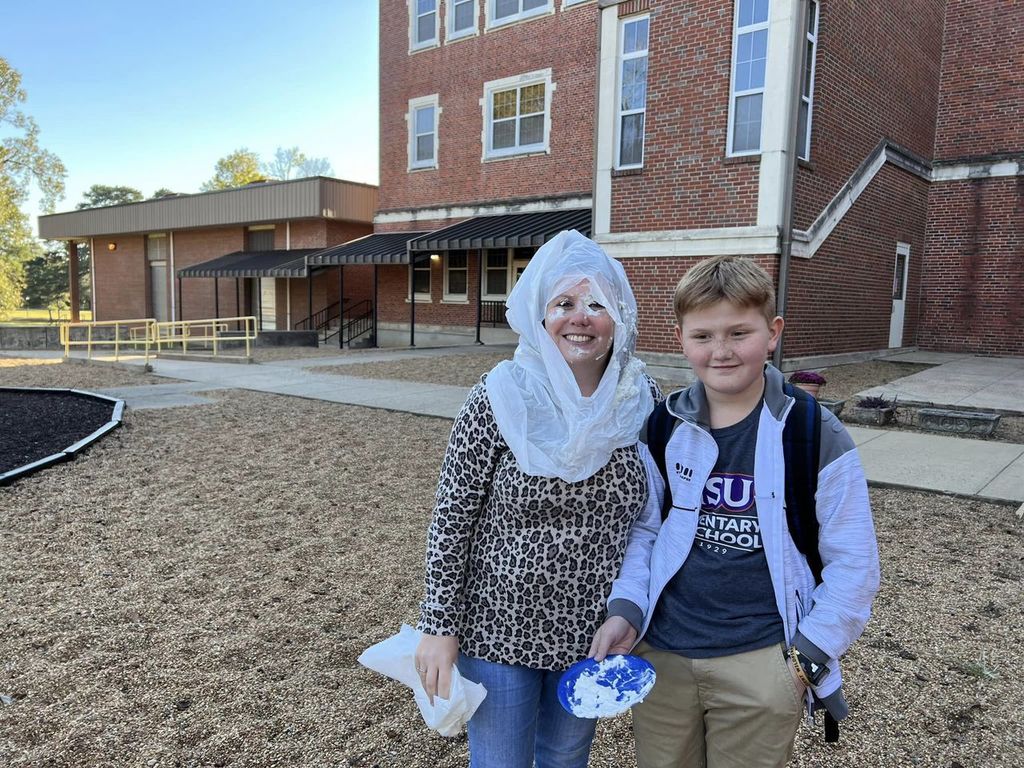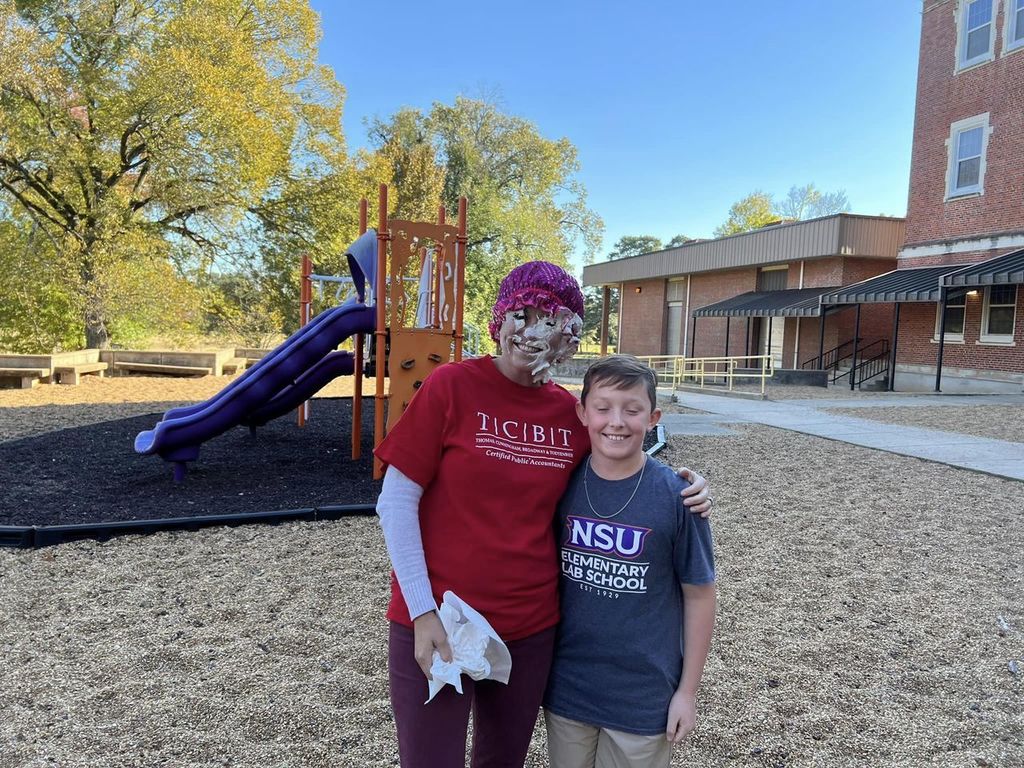 Mrs. Kaufman's STEM WIN group built structures out of cardboard and duct tape. They built a dollhouse, tables, a trash can, instruments, a toy box, an art book, mailboxes, organizers, a stamp, a tissue box, a chair, and toys. They donated items to CDC, Kindergarten, and the office!!!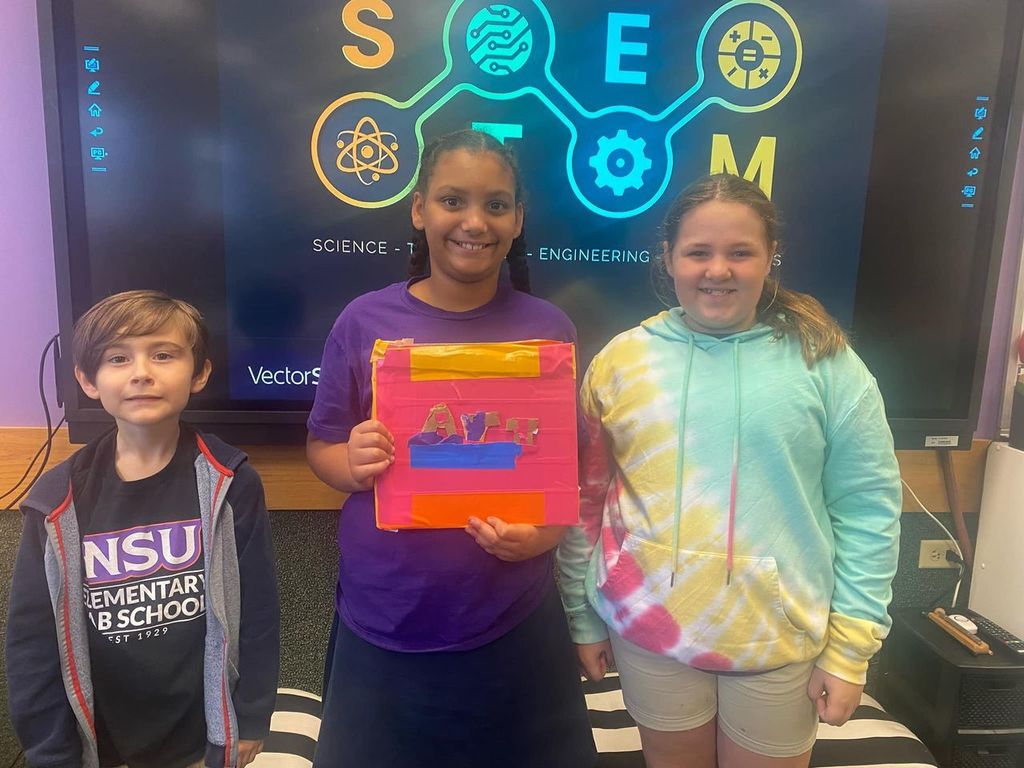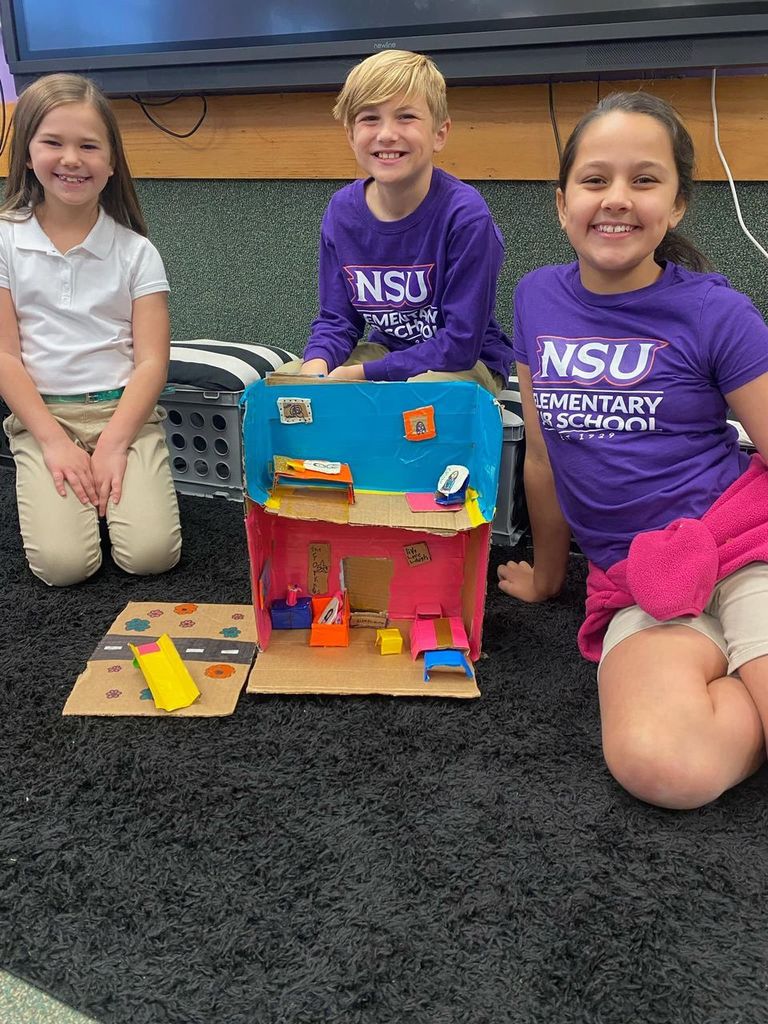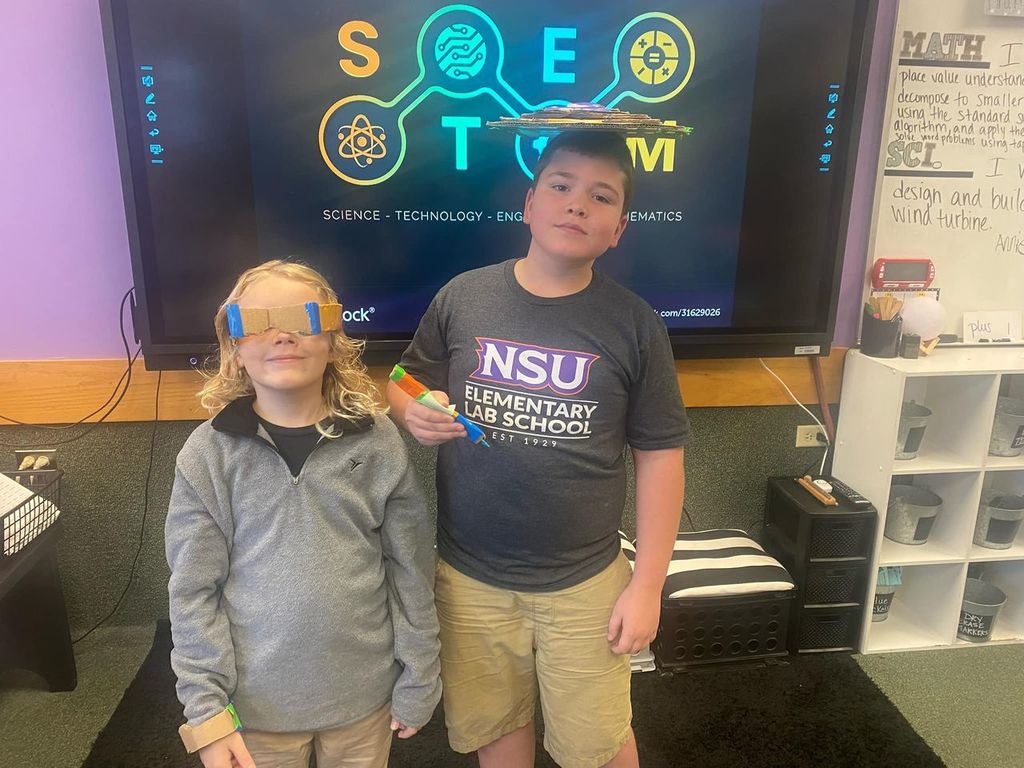 4-H is collecting new unwrapped toys for Toys for Tots. Each student who donates a toy will be entered into a raffle to "pie" a teacher of their choosing. November 17th is the deadline to enter the raffle.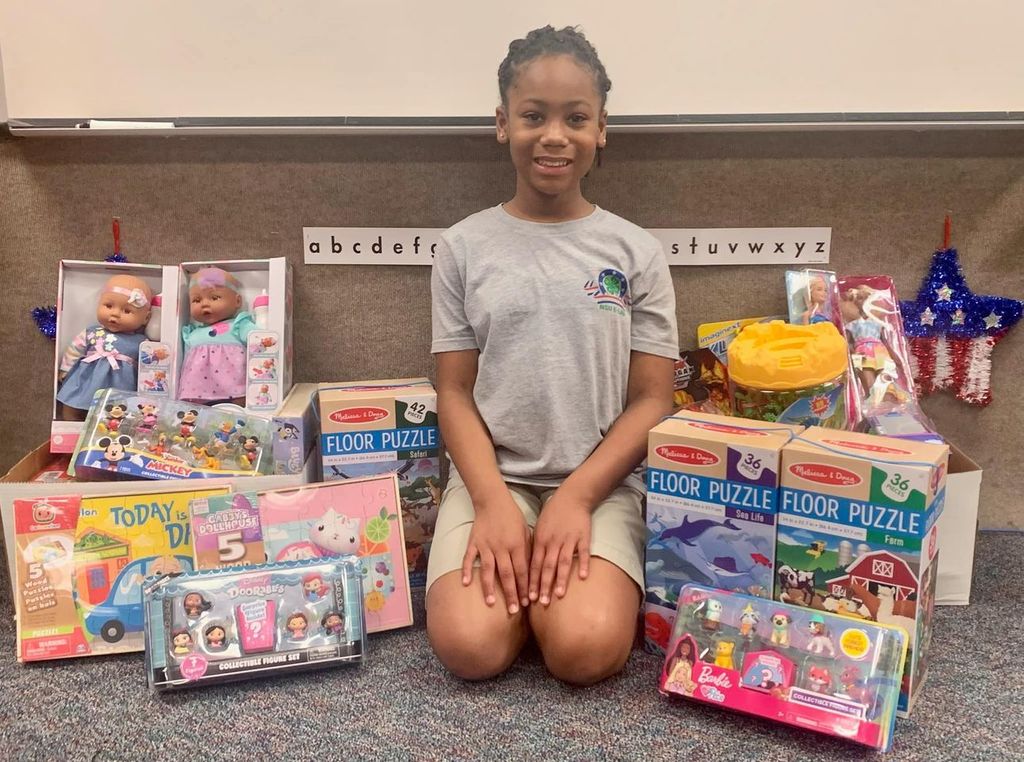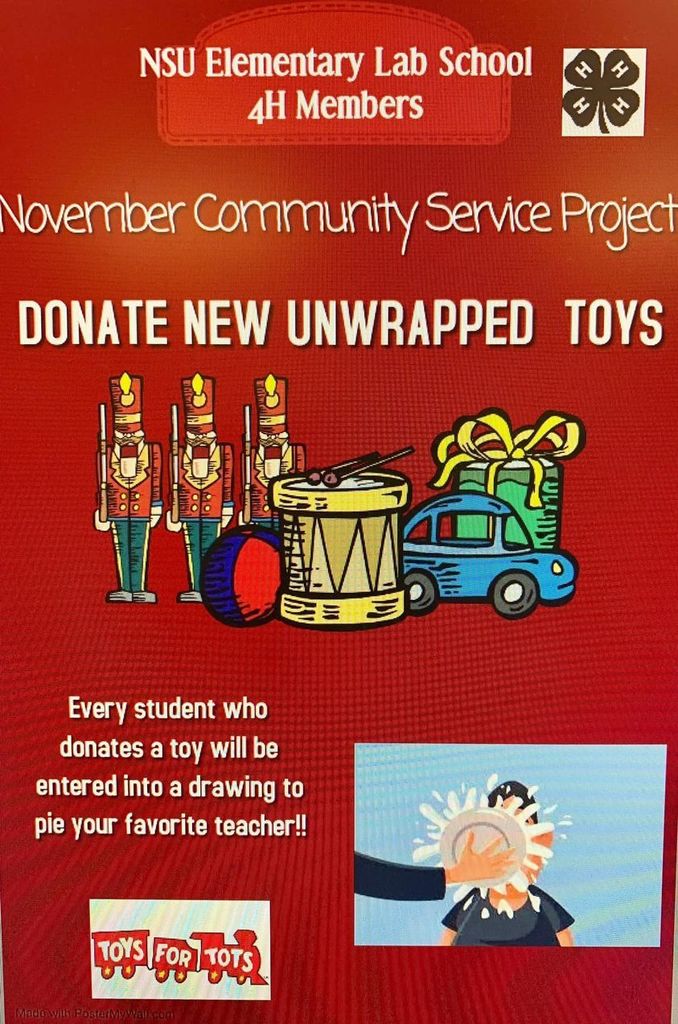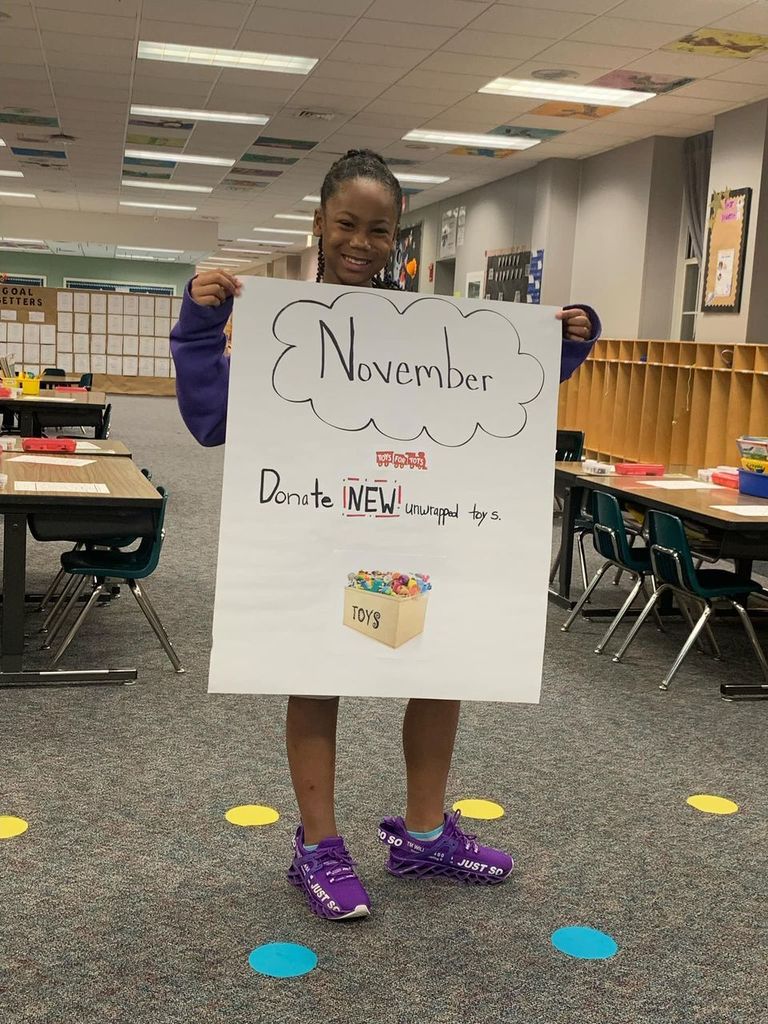 Join us for our Veterans Day Program and Veterans Day Fun Run on Friday, November 11th!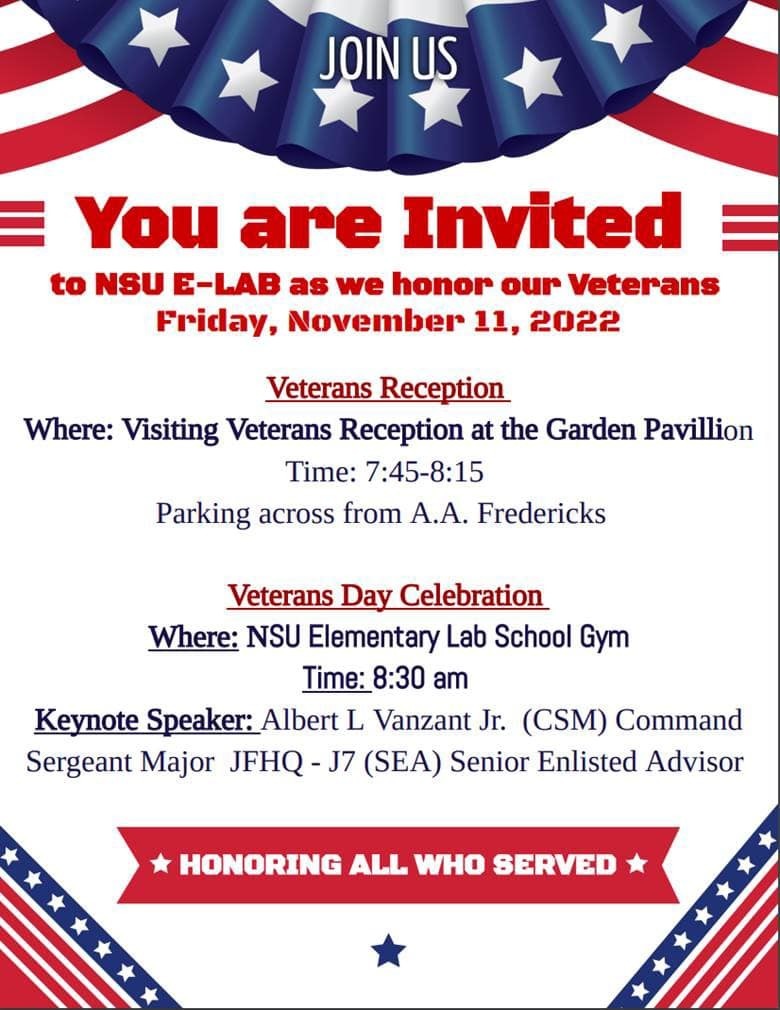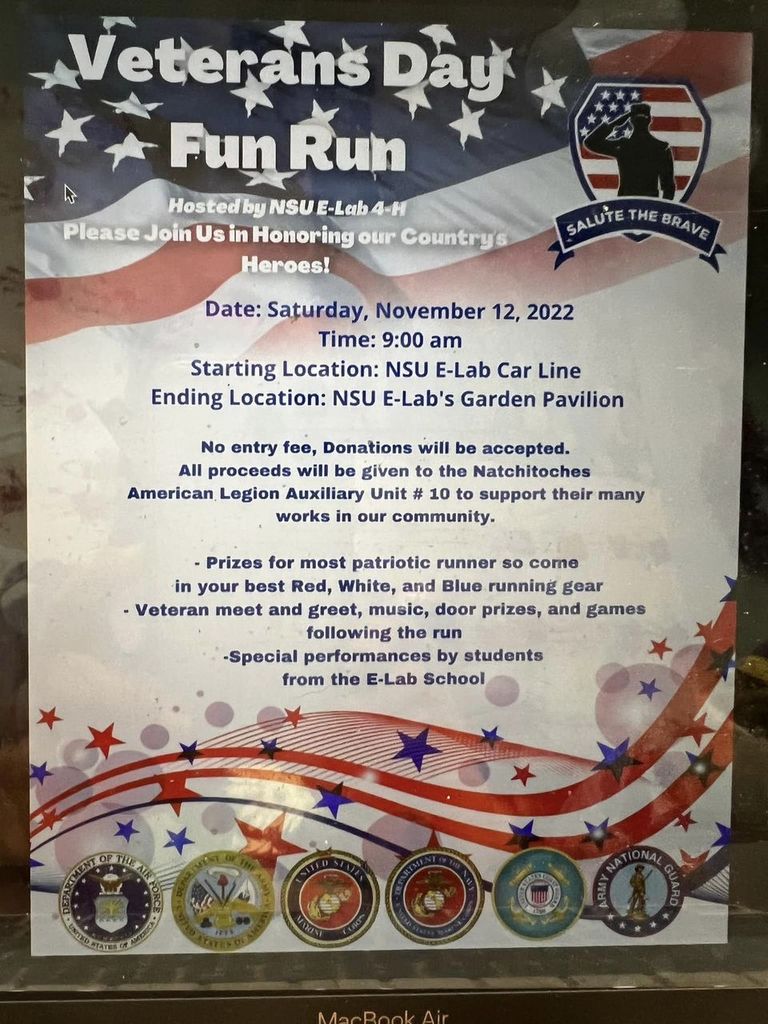 Join us for Grandparents Day at NSU Elementary Lab School on Friday, November 11, 2022 after our Veterans Day Program!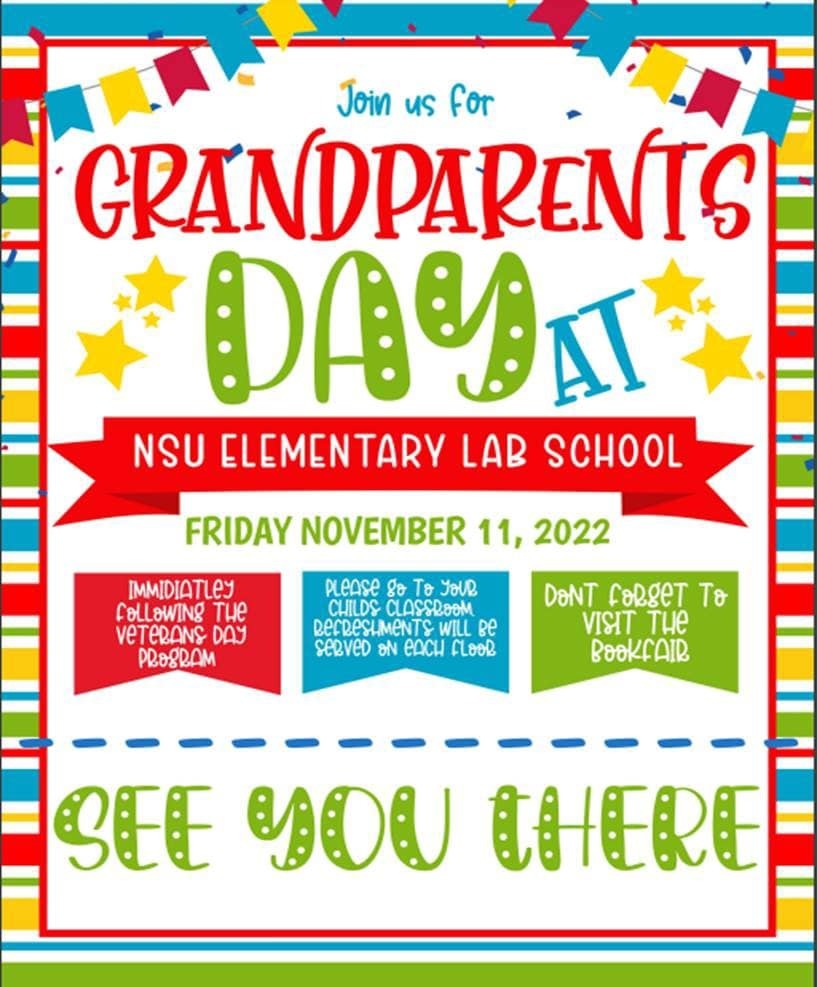 Congratulations to Mrs. Jessica for being chosen as the Elementary Lab School Support Person of the Year for the 2022-2023 school year!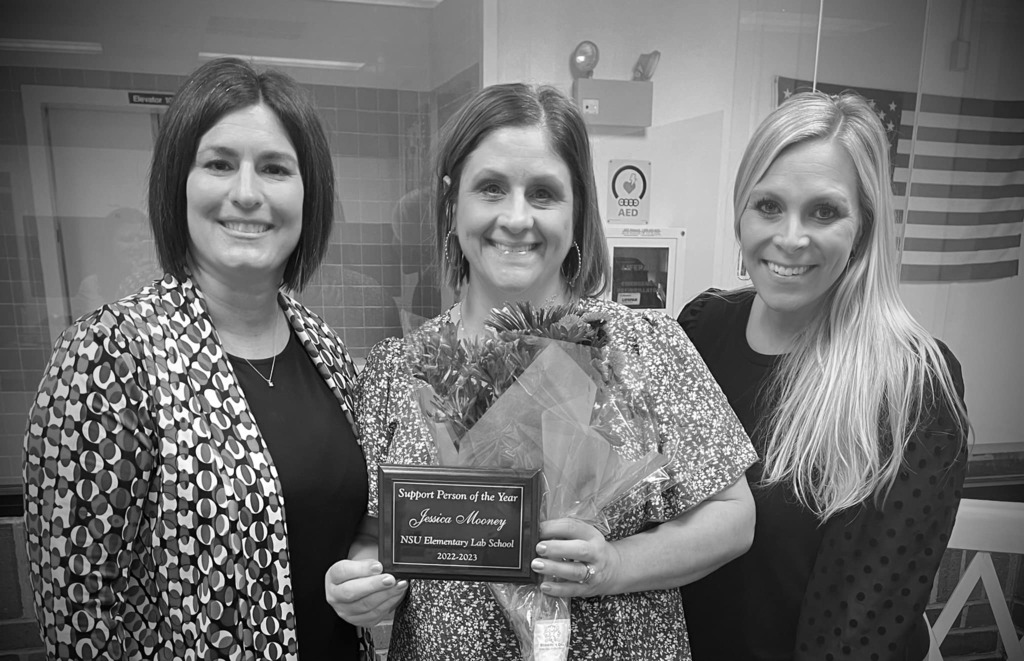 Good luck to our Student of the Year candidates. Interviews took place today. We wish them all the best.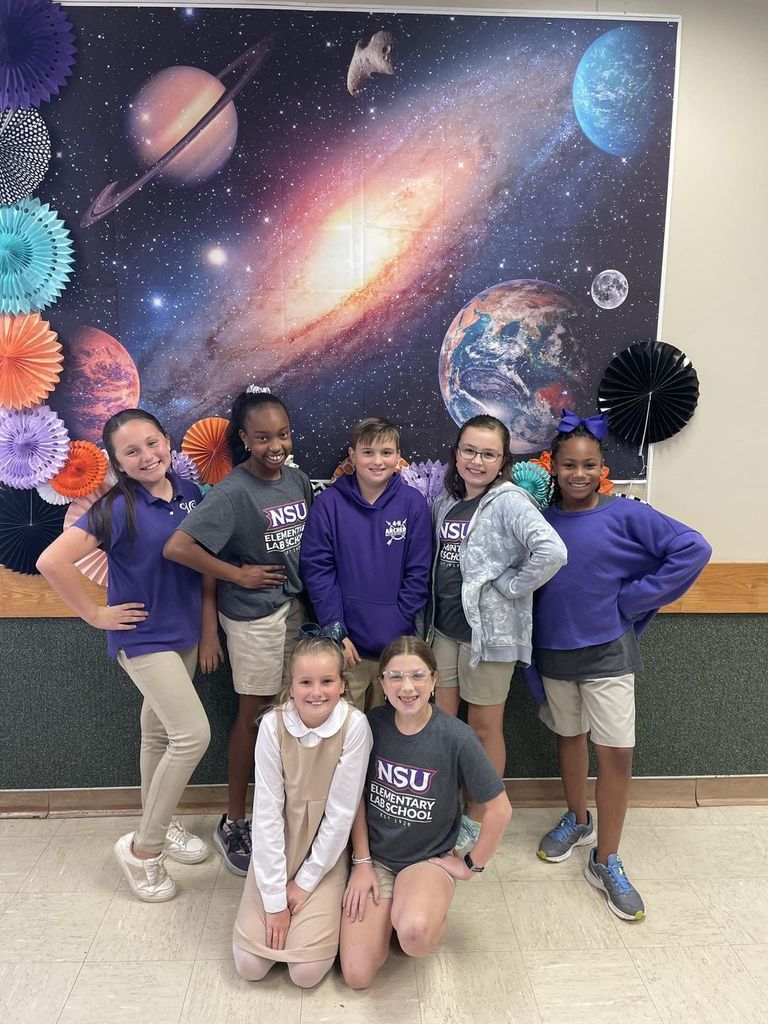 Congratulations to Mrs. Gray for being chosen as the Elementary Lab School Teacher of the Year.