NSUE and NSUM will remain closed tomorrow, February 2nd, due to continued issues with repairs. For further information, please see the attached statement from Northwestern State University regarding the status of repairs.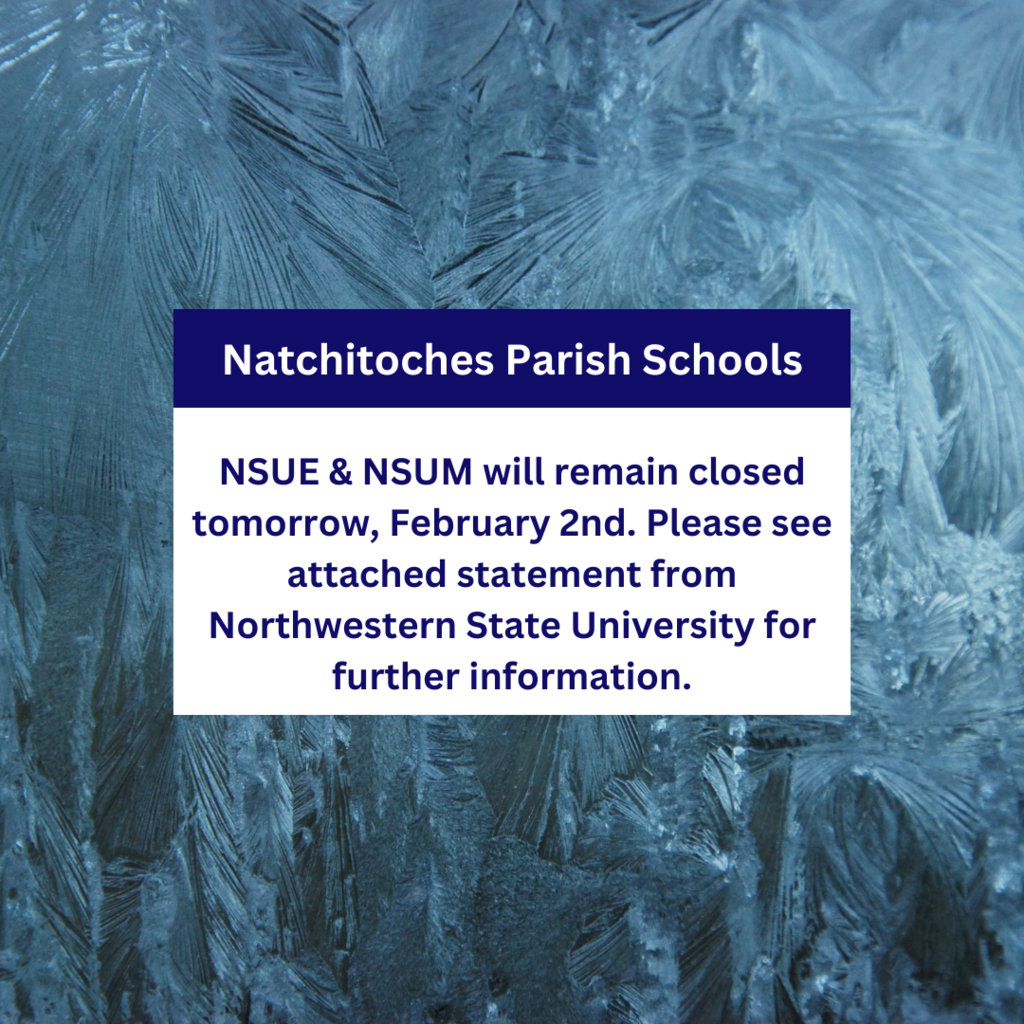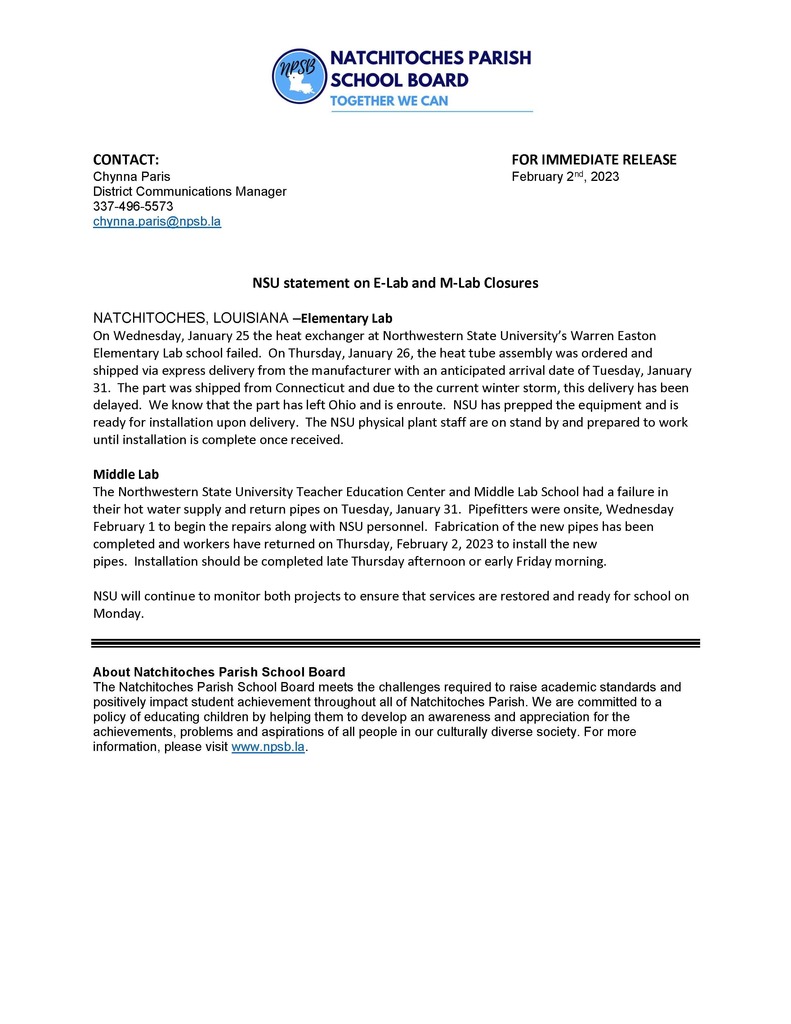 Thank you to BOM for making a donation to our NSU Middle Lab School Orchestra. They are traveling to participate in the Festival Disney Competition in Orlando, Florida!! We are so grateful for our community sponsors!!!

Our students had a great time completing Hour of Code with NSU's CIS department!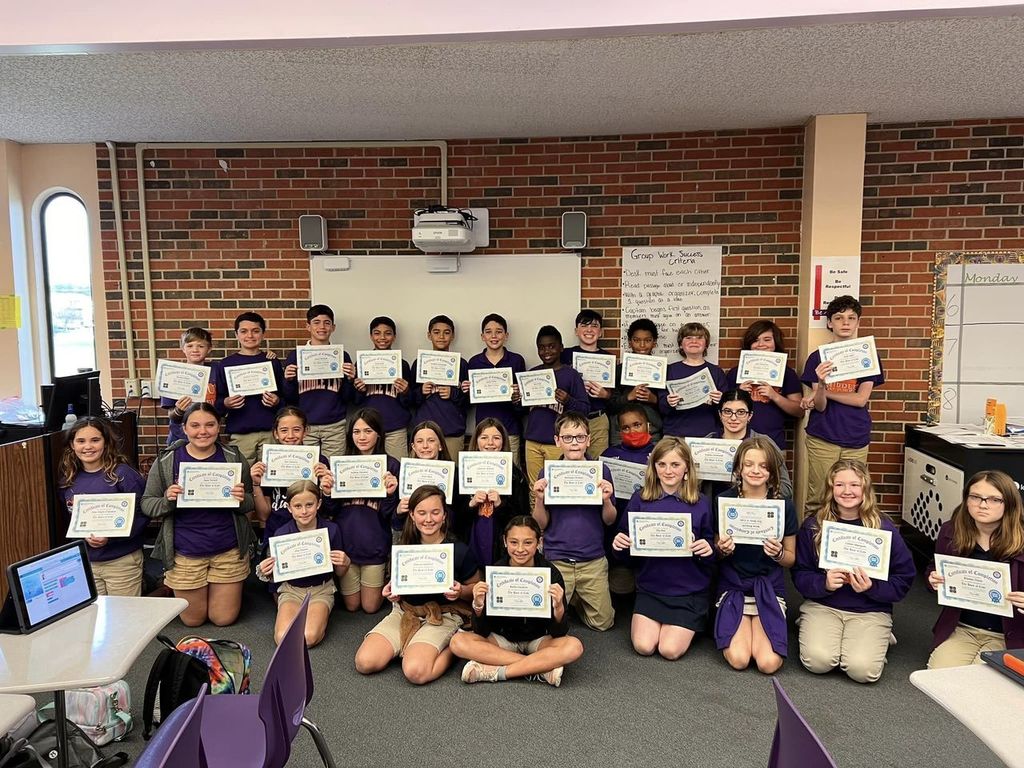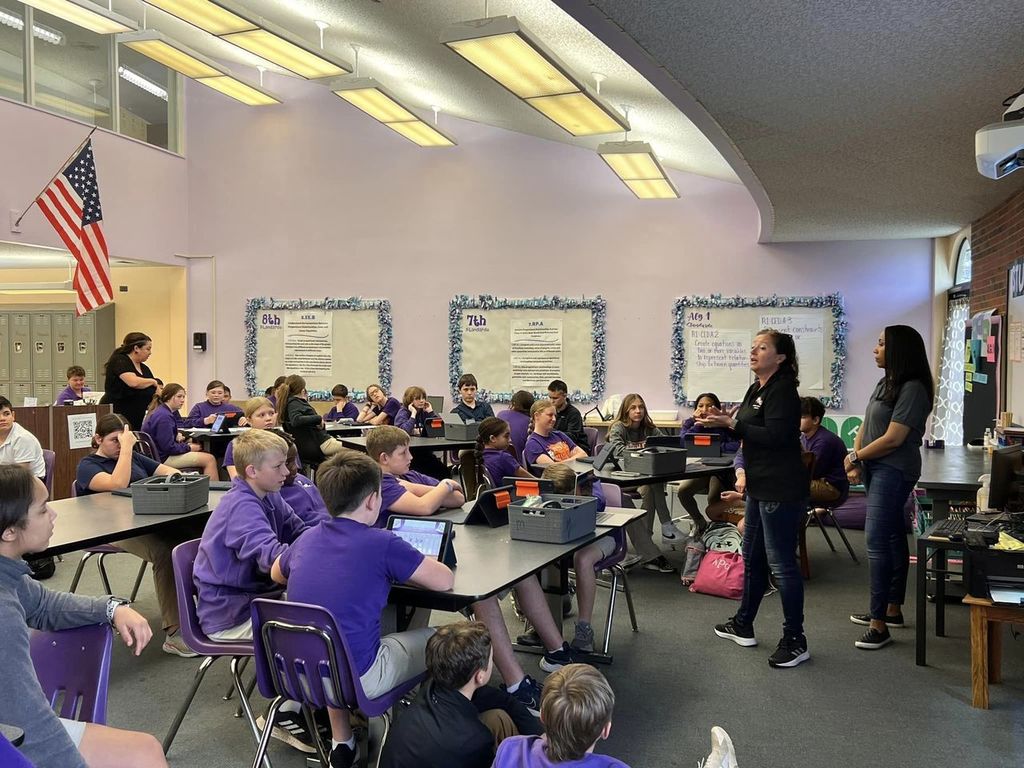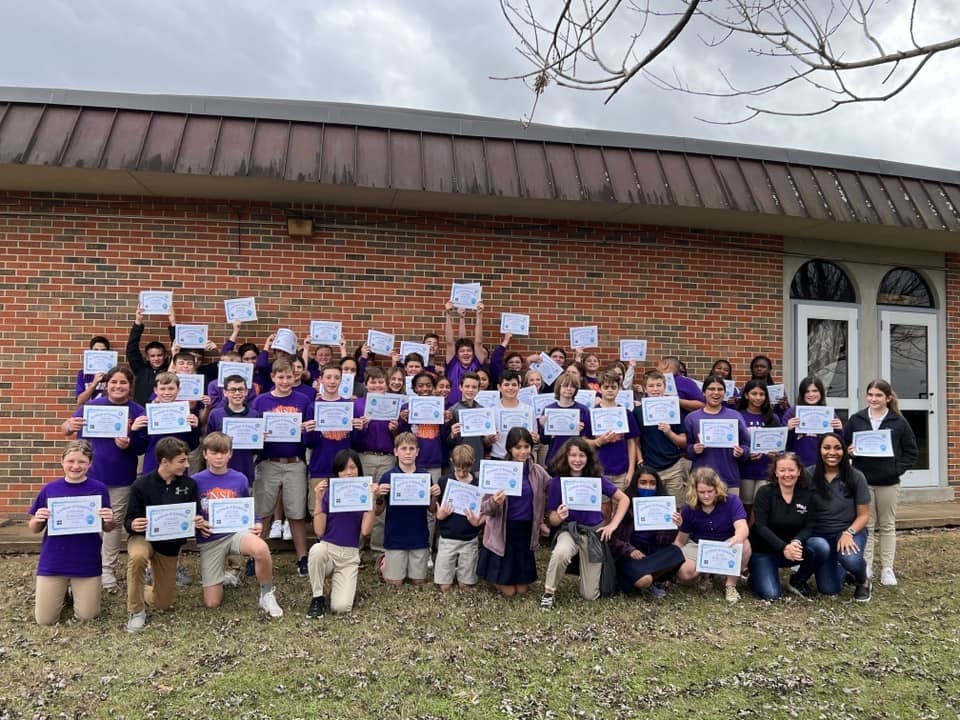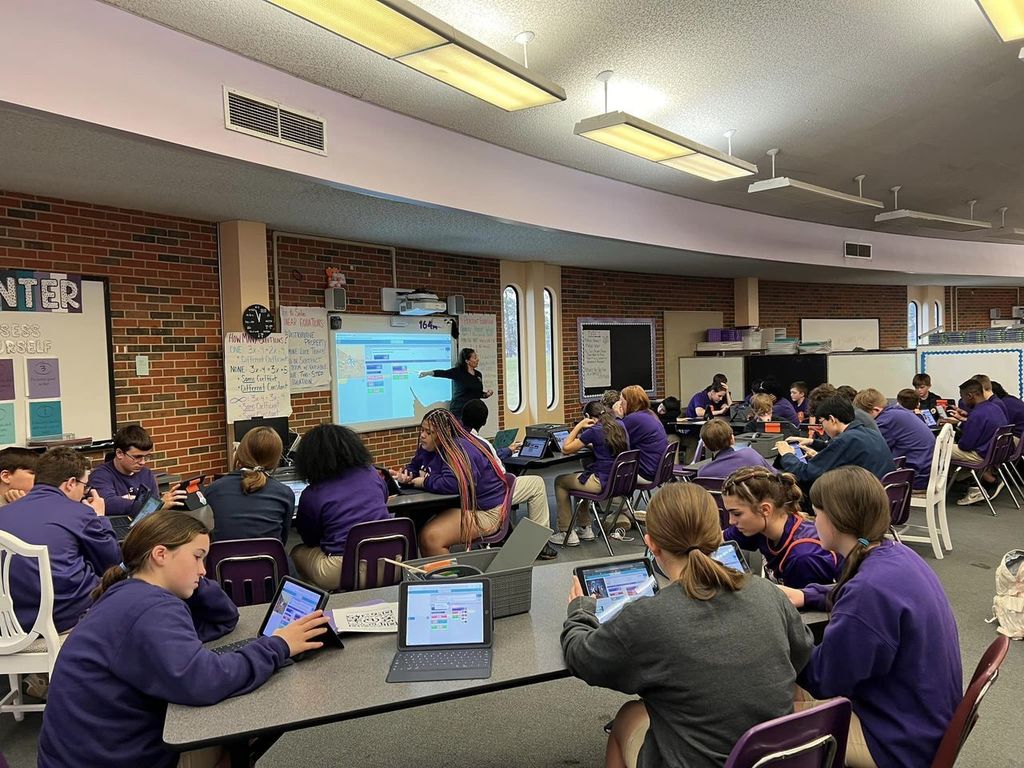 Bus routes 66, 95, and 100 will dismiss early. All other students will have normal dismissal time.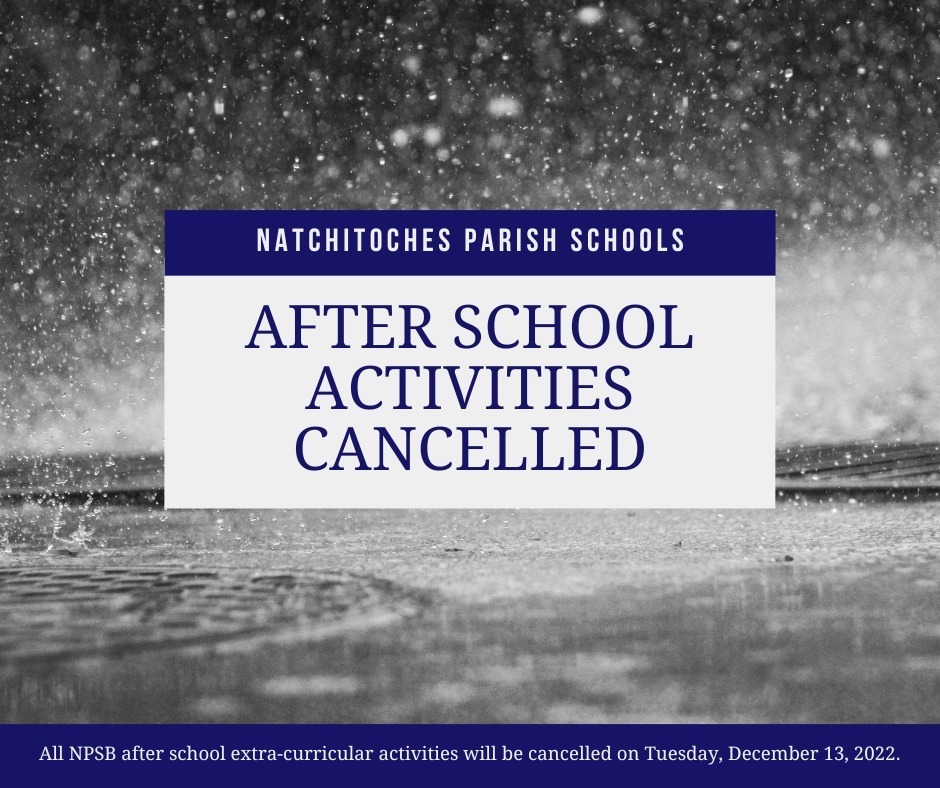 The Service League of Natchitoches has recognized the winners of their Spirit of Christmas Art contest. Two of our very own from MLab were recognized.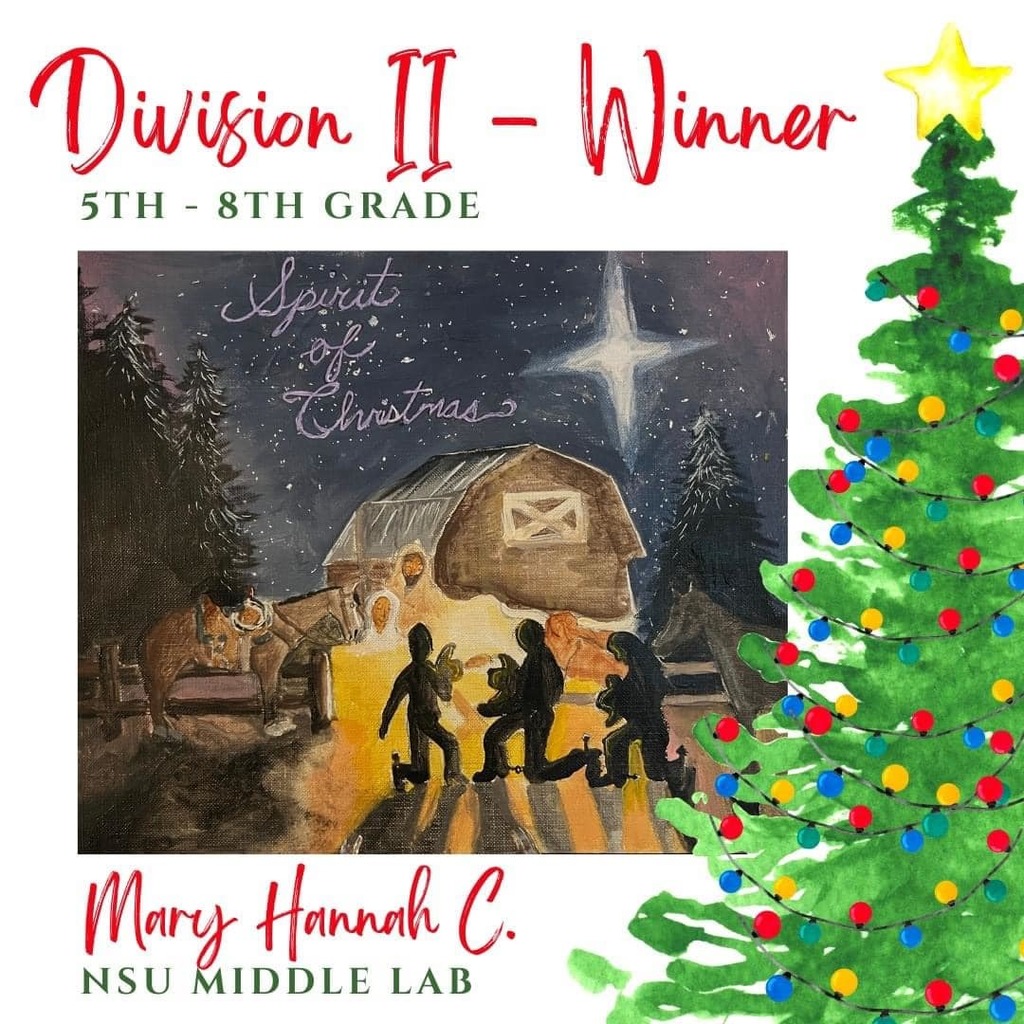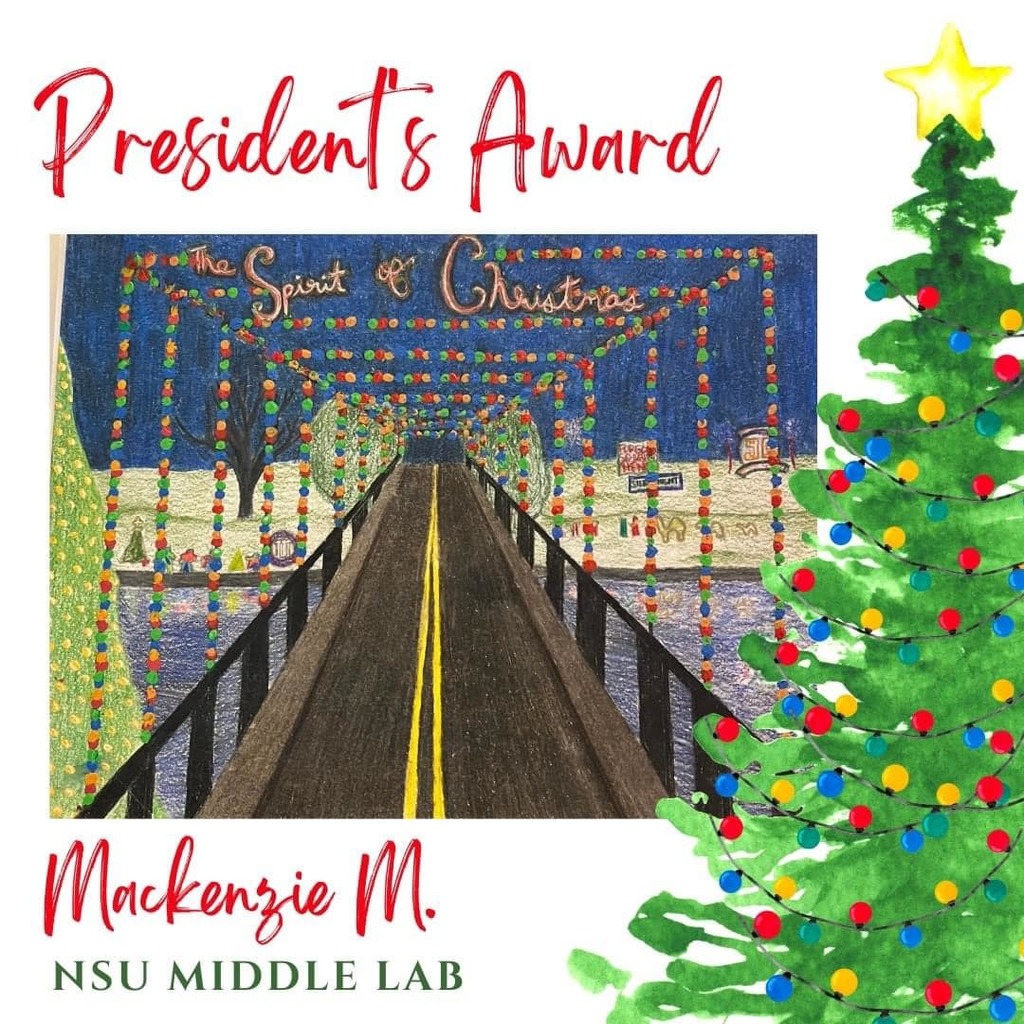 Mrs. Hudson had students do a creative writing thanksgiving piece and create emojis to go along with it!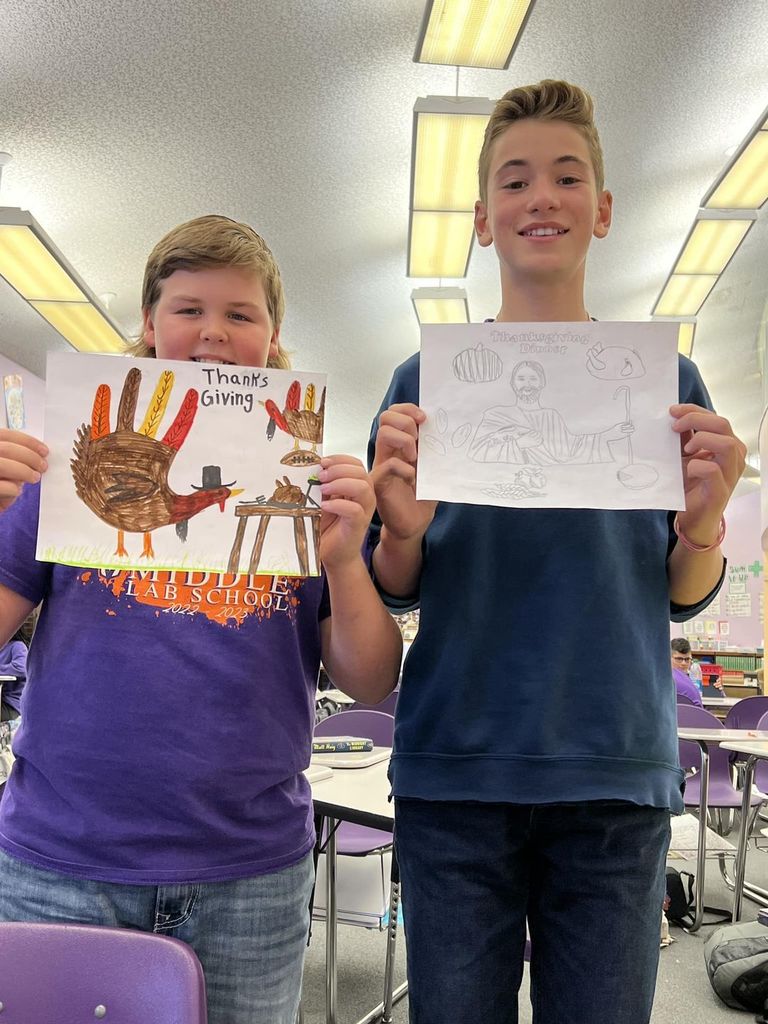 Our teachers are having a blast enjoying their thanksgiving pot luck!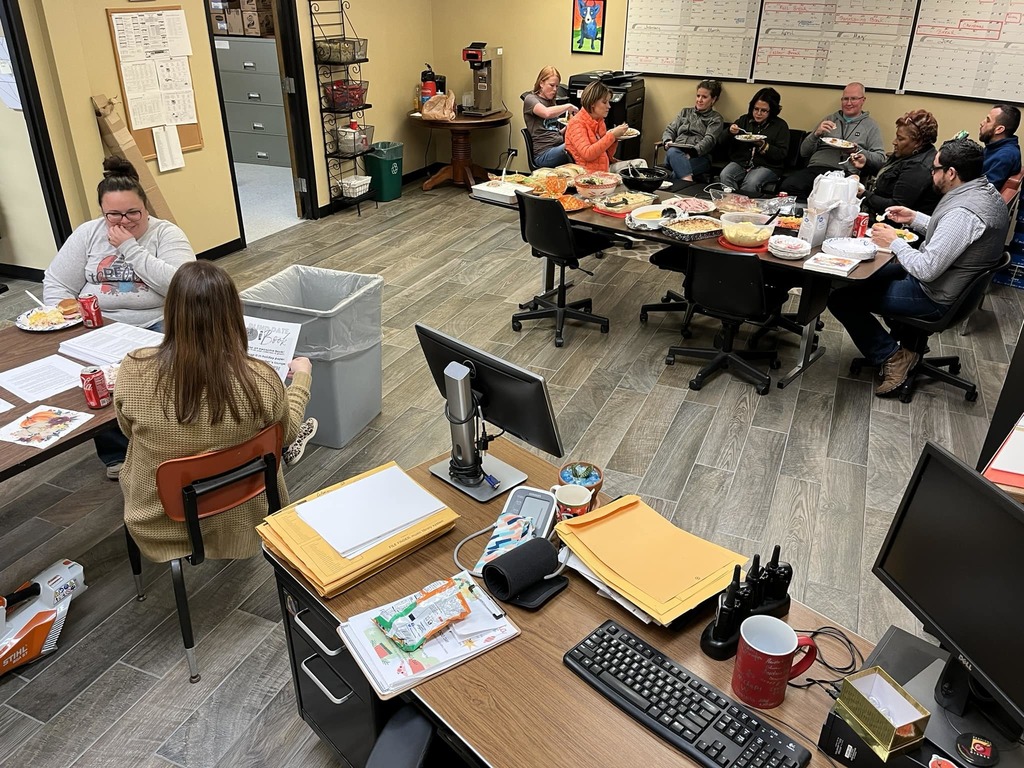 Our group of Algebra I students competed at the LSMSA math competition yesterday! They placed 4th against some tough competition! We are so proud of their hard work.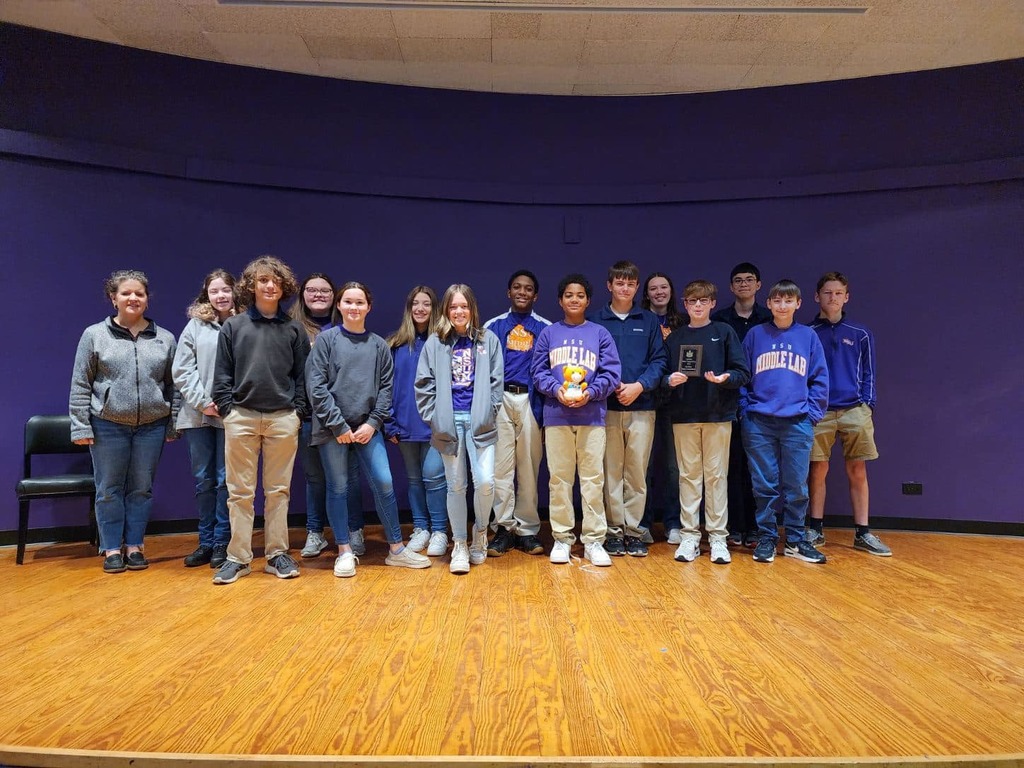 Congratulations to our student of the year, Nathaniel Young!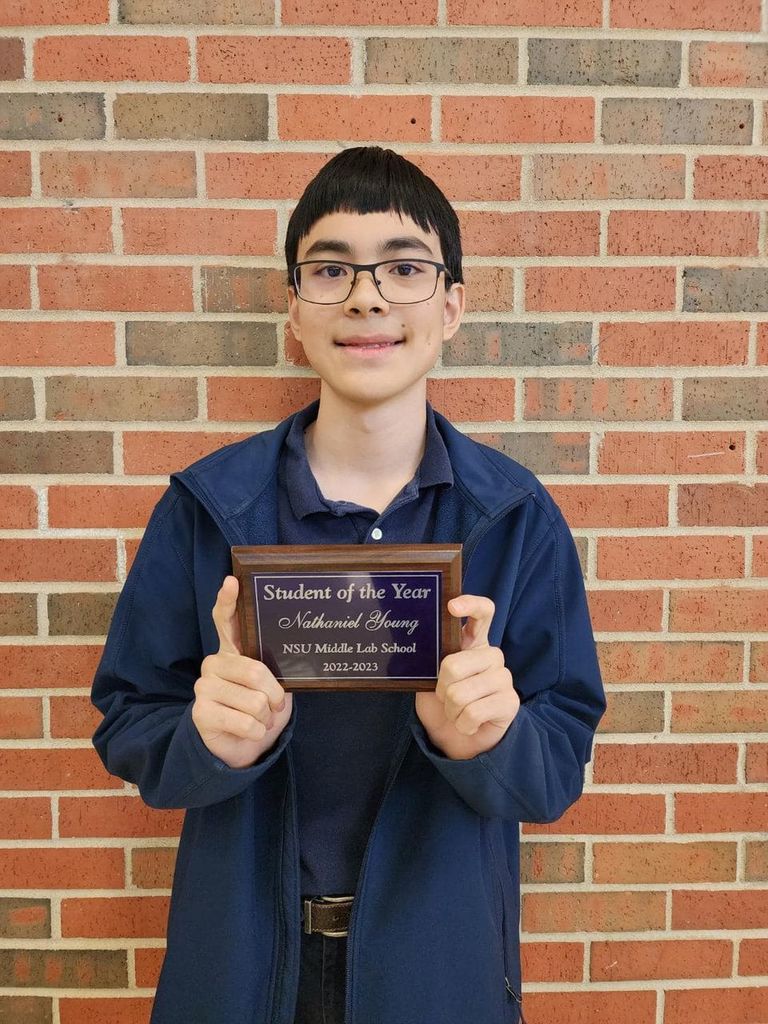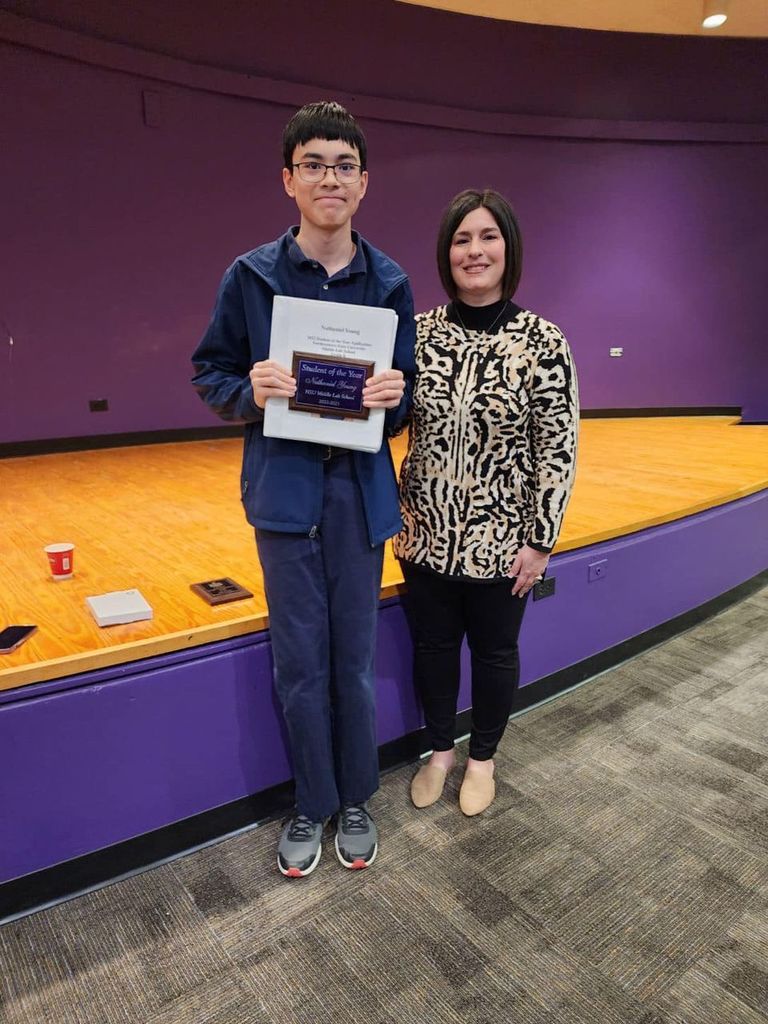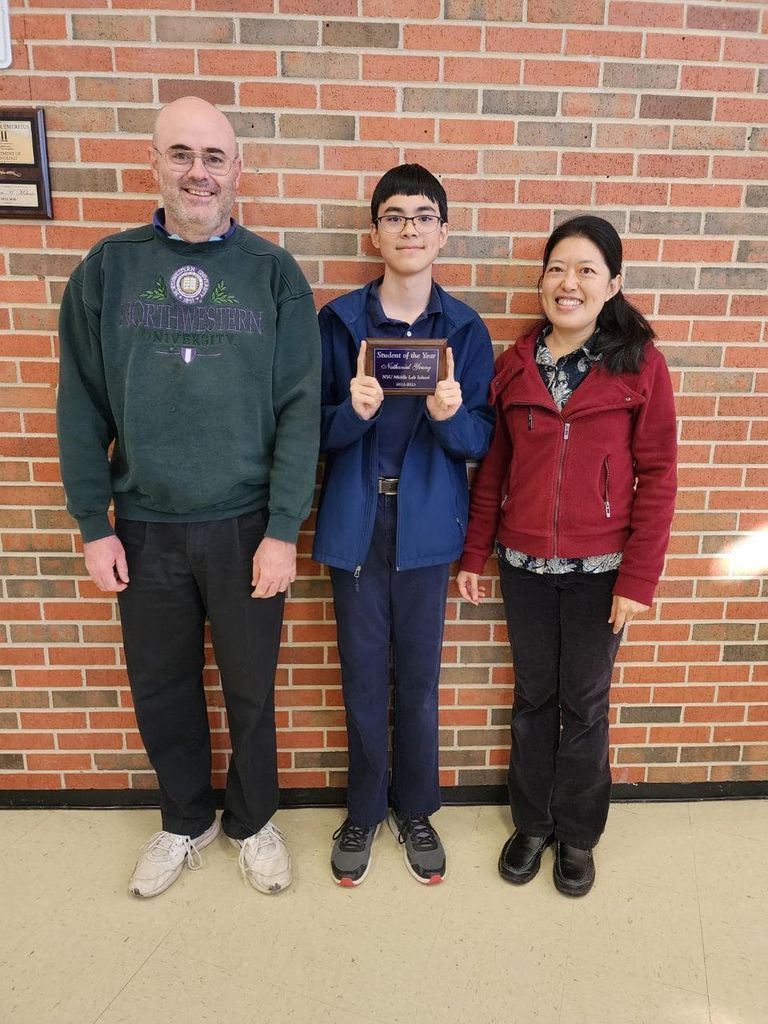 Our students had a blast participating in our first annual thanksgiving break book swap sponsored by Junior Beta! Students brought books they've read and swapped with other students for a fresh read for the break!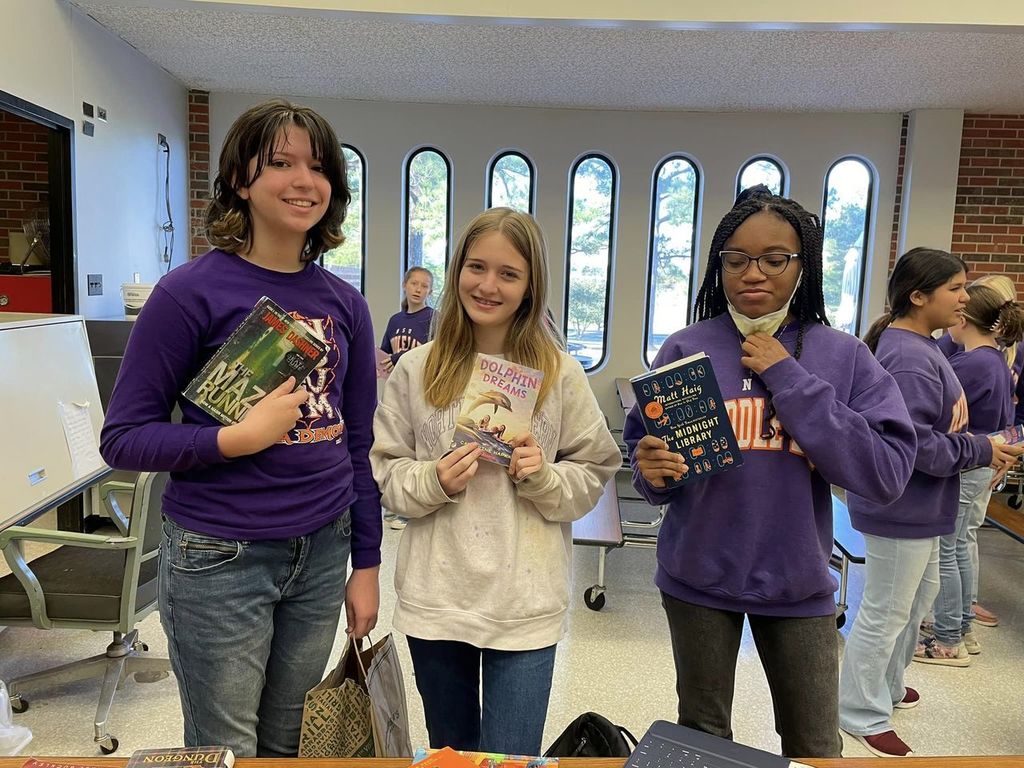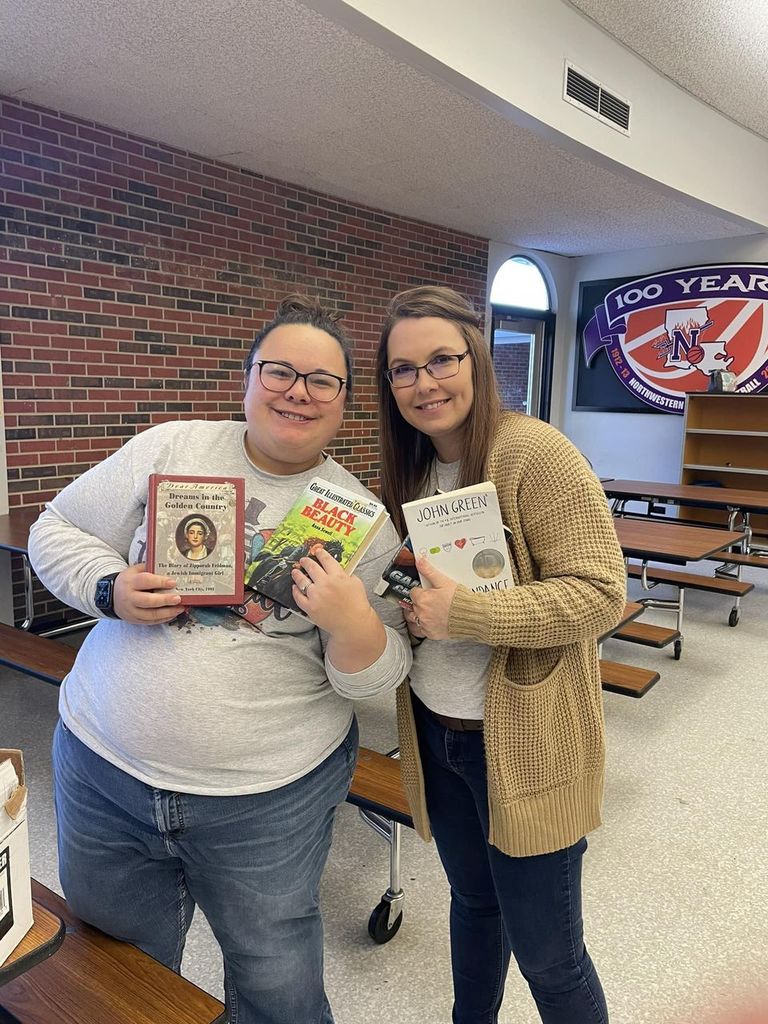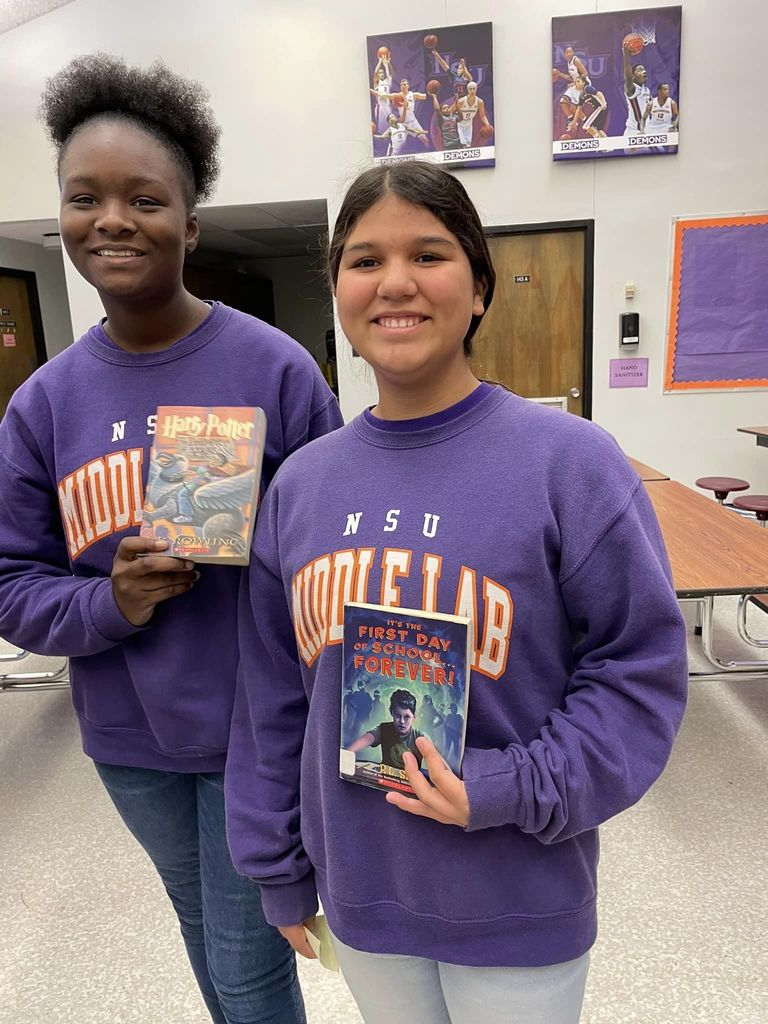 We are so proud of the hard work our students and teachers put in this past year!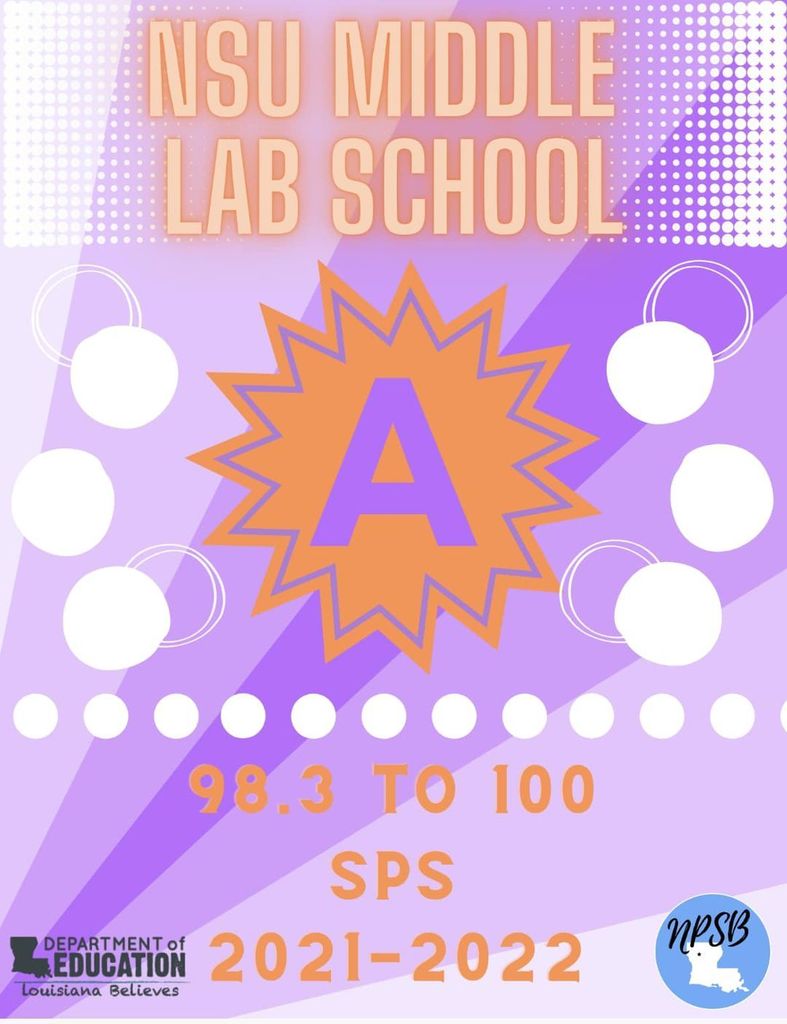 Please check our lost and found. All items will be donated after school tomorrow!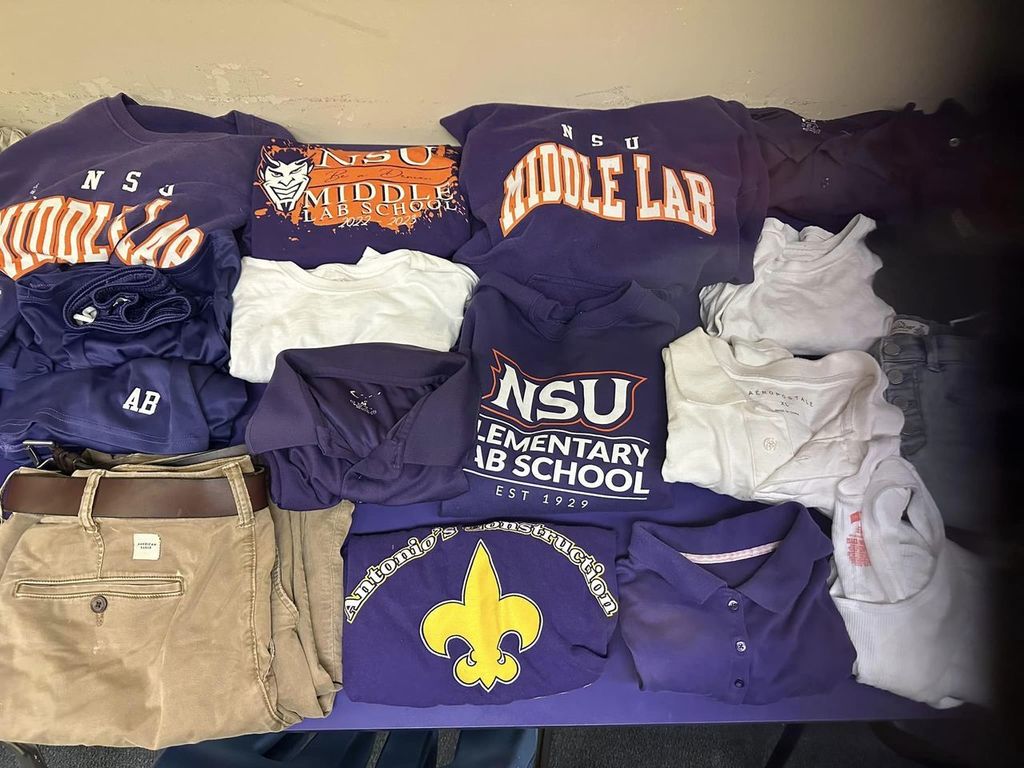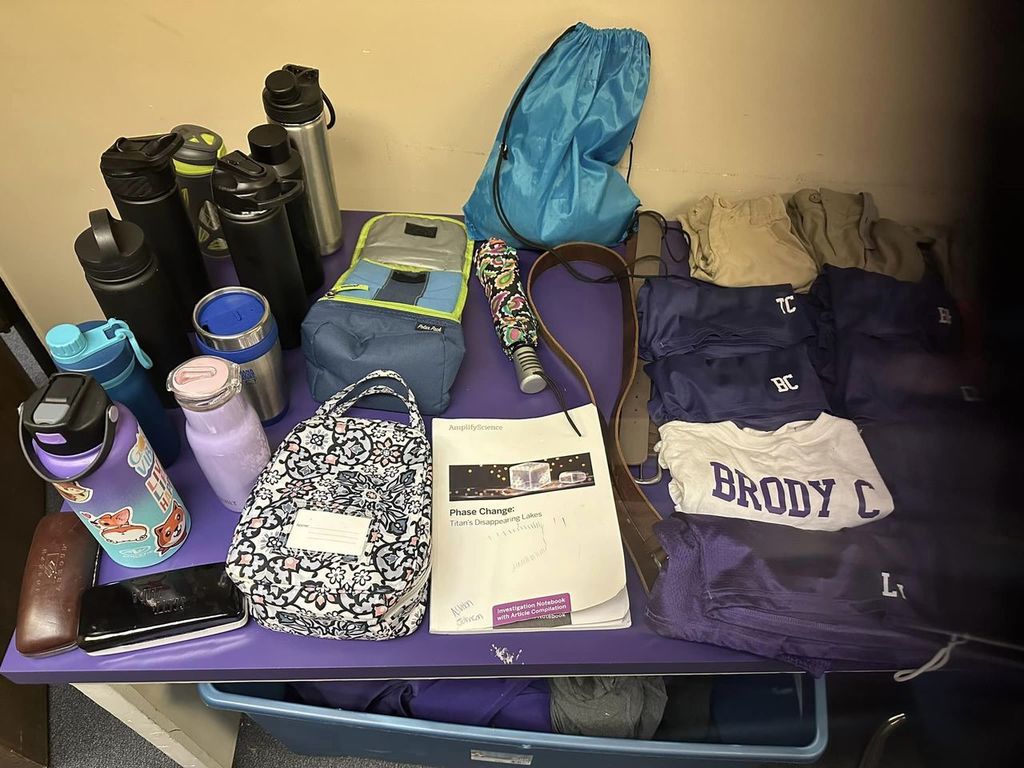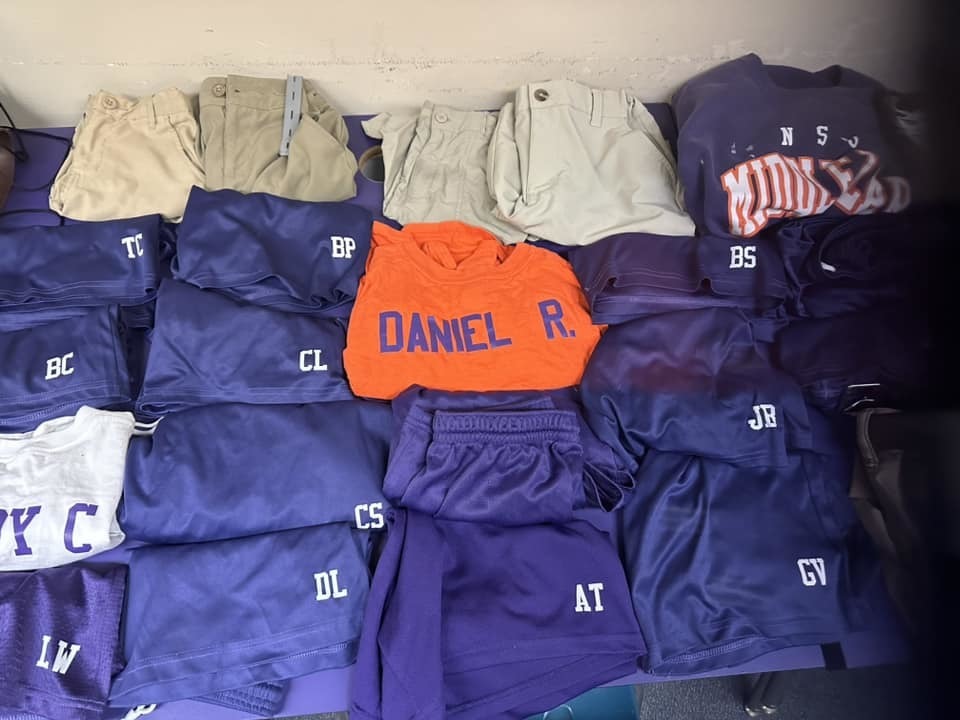 Congratulations to our Middle Lab Support Person of the Year for the 2022-2023 school year!! We are so thankful to have Ms. Britt at our school!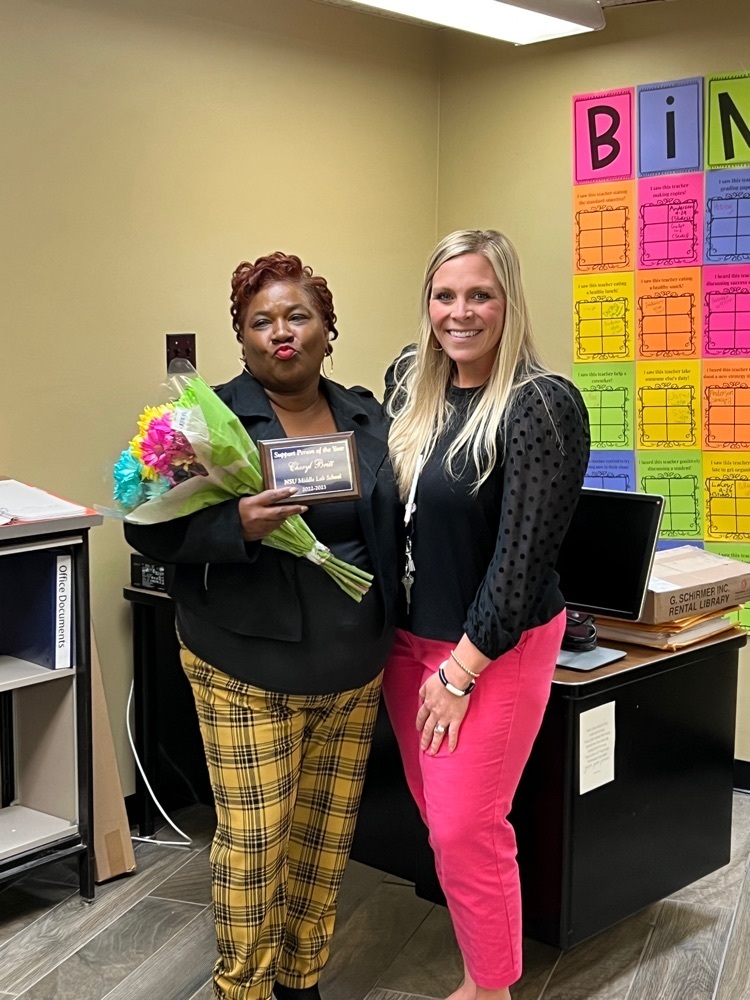 Our students are having a blast at the LA Health Summit!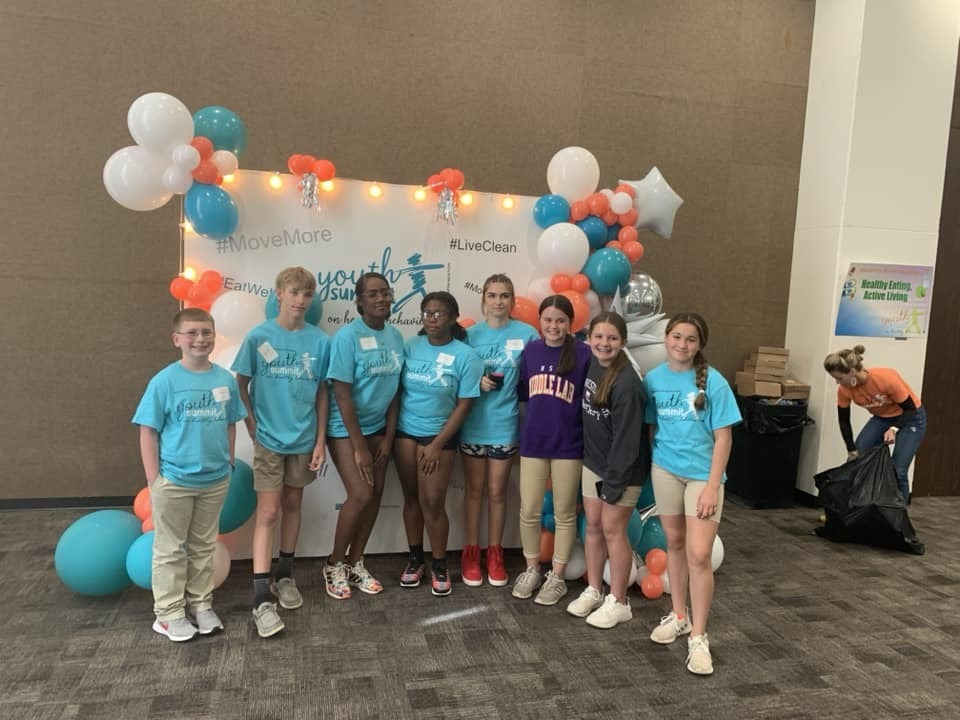 Next week we have book fair and red ribbon/spirit week! Every dress day costs $2. The money will go to Student Council and the D.A.R.E. Program!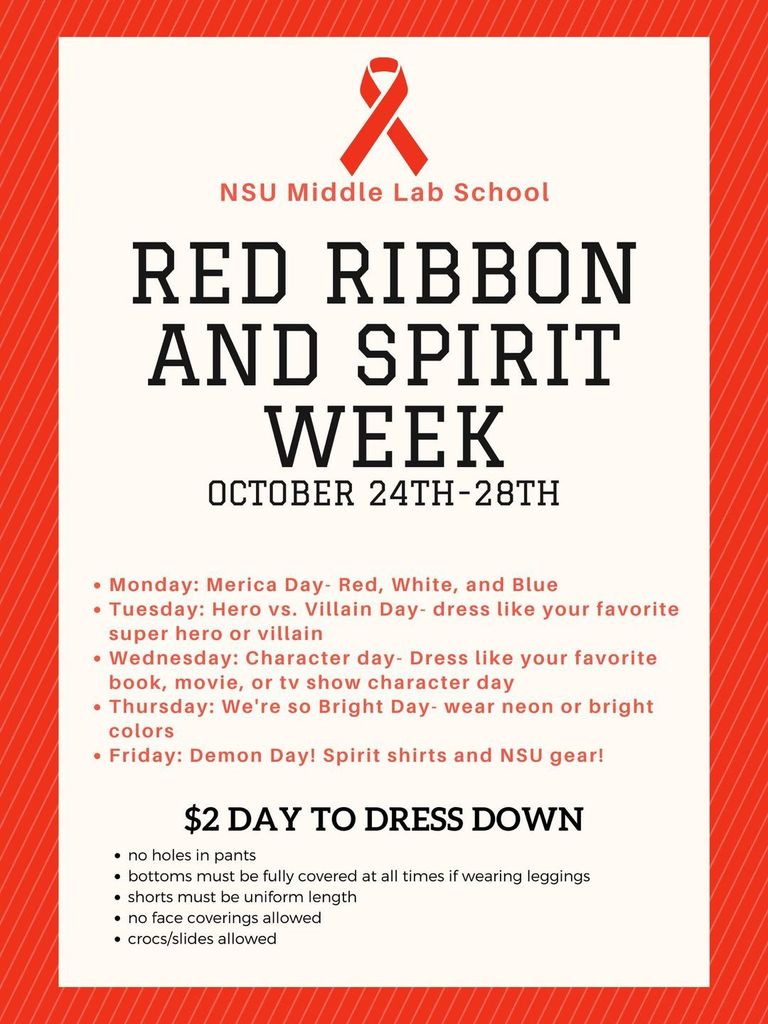 Don't forget about our upcoming Fall Ball on Friday, October 28th!!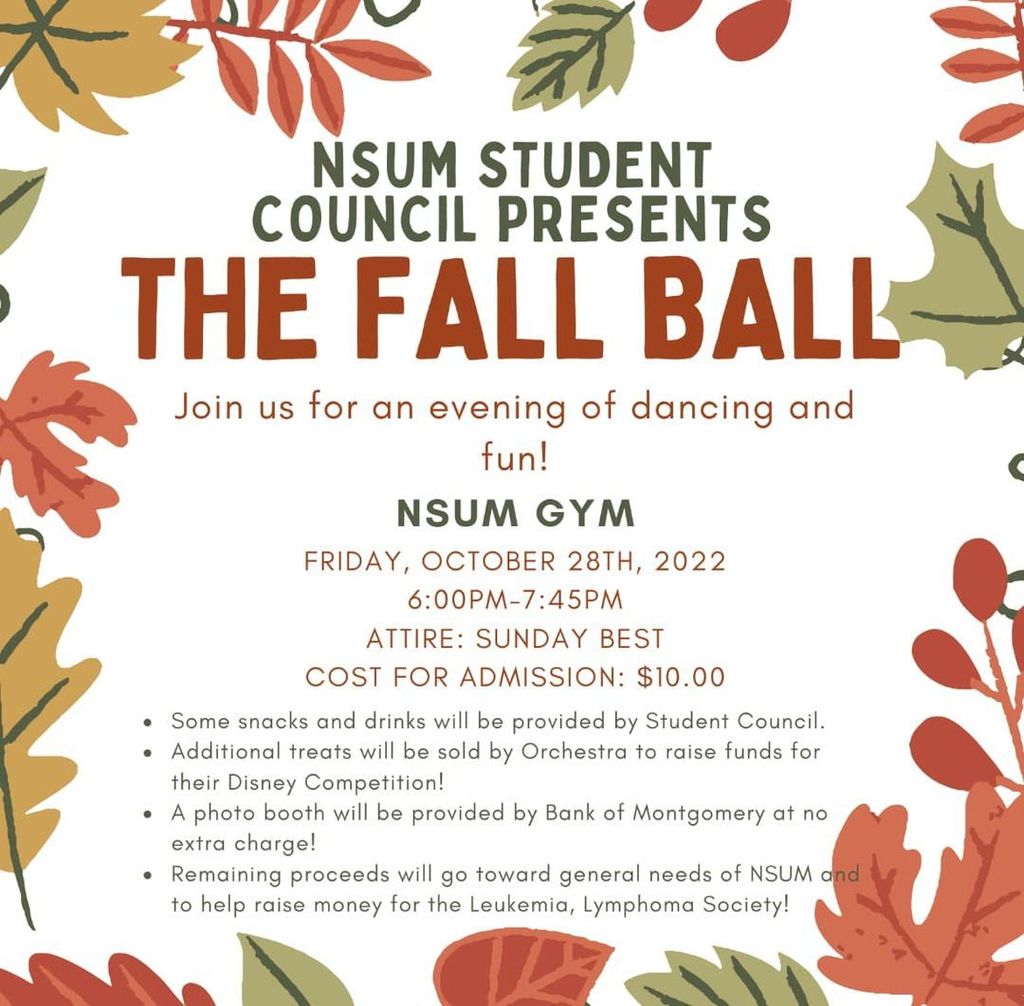 No days off! Some of our NFA girls are starting fall break off at Navarro tumble camp preparing for their first competition at the end of this month. Way to go, girls!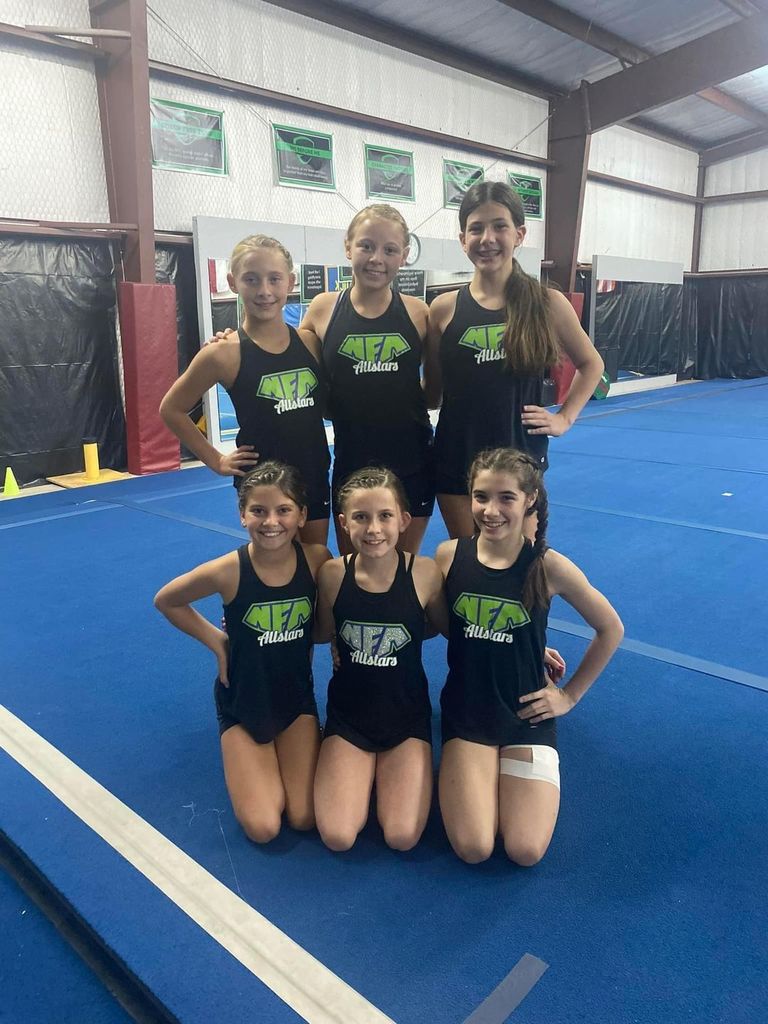 Thank you to our PAC and the ladies of ADK who provided the most amazing spread for our teachers during conferences! We are so thankful for all of you!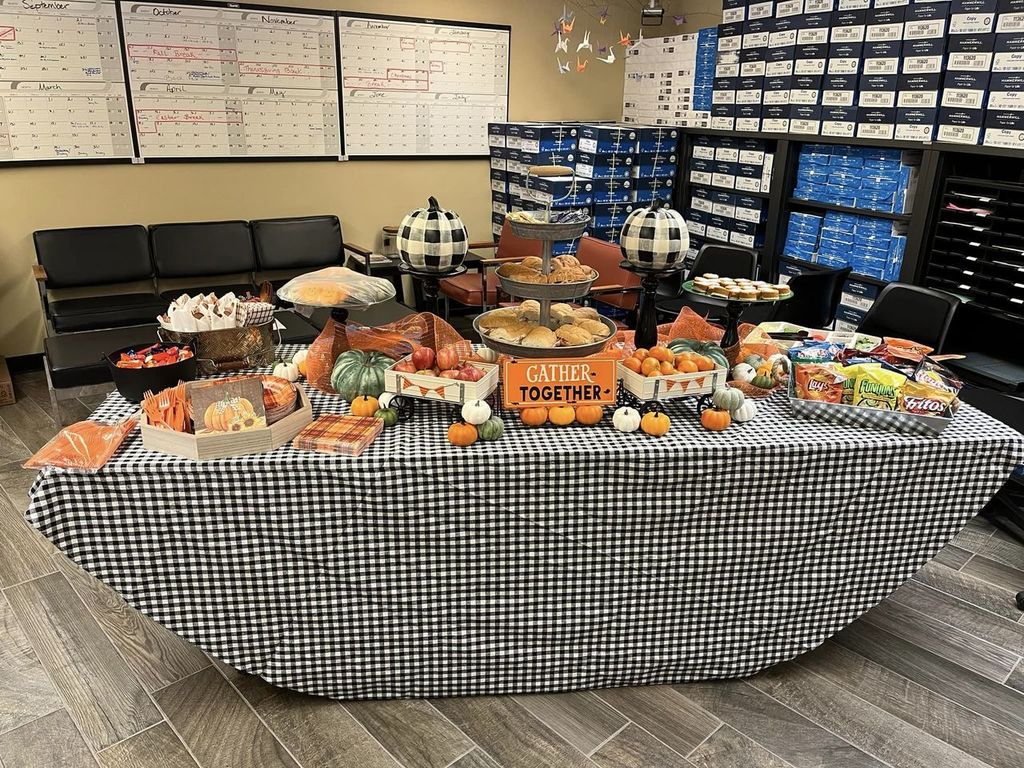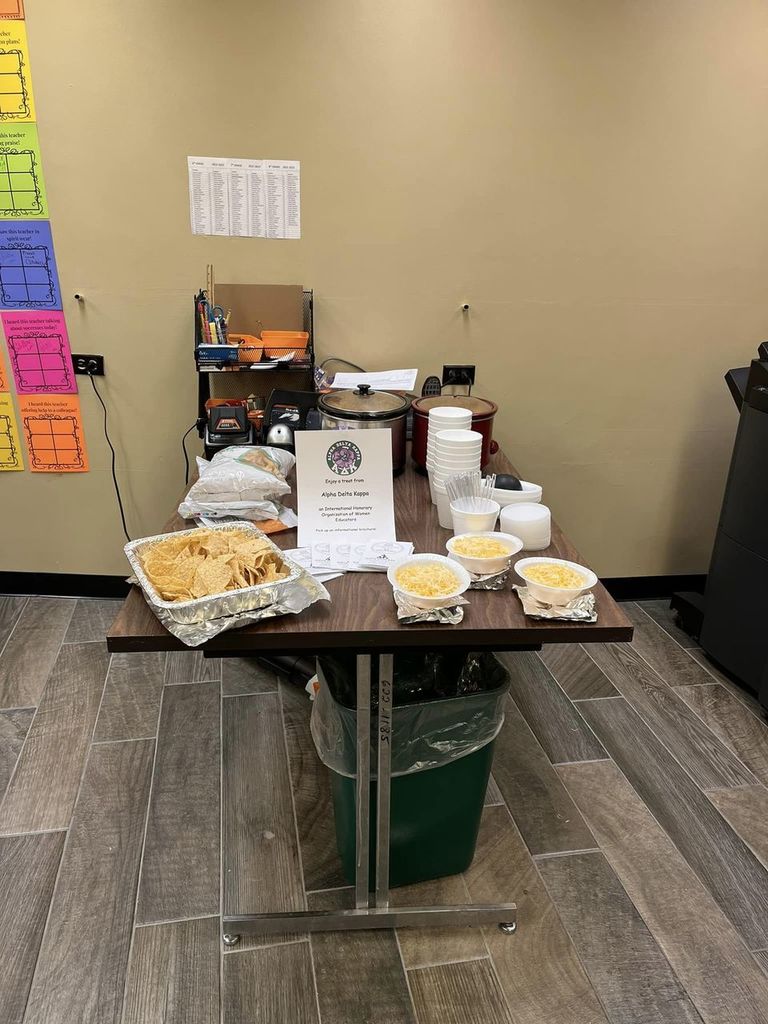 We had another successful day of conferences! Thank you to everyone who attended. We had 85% of our student population come by with a family member! We hope everyone has a safe and restful fall break. We can't wait to see students back on Tuesday, October 18th!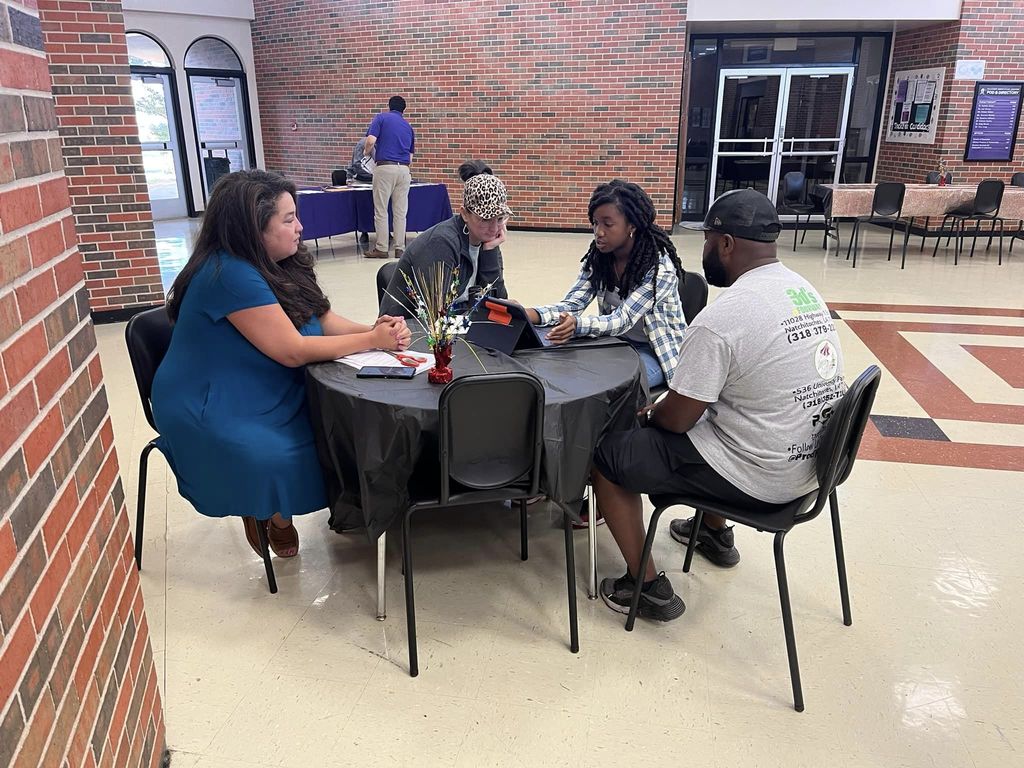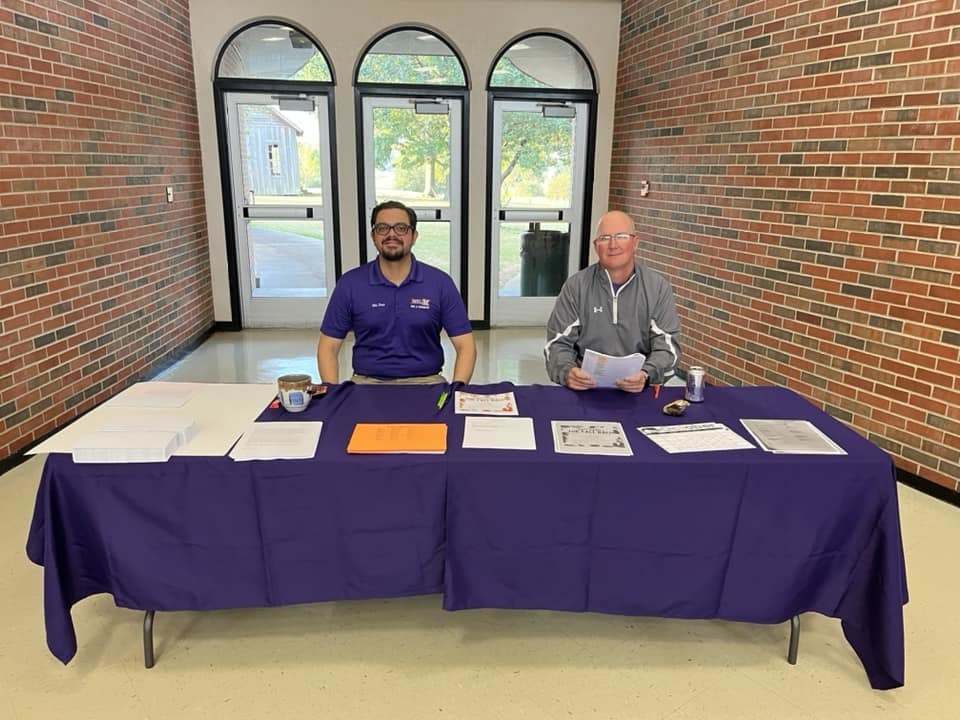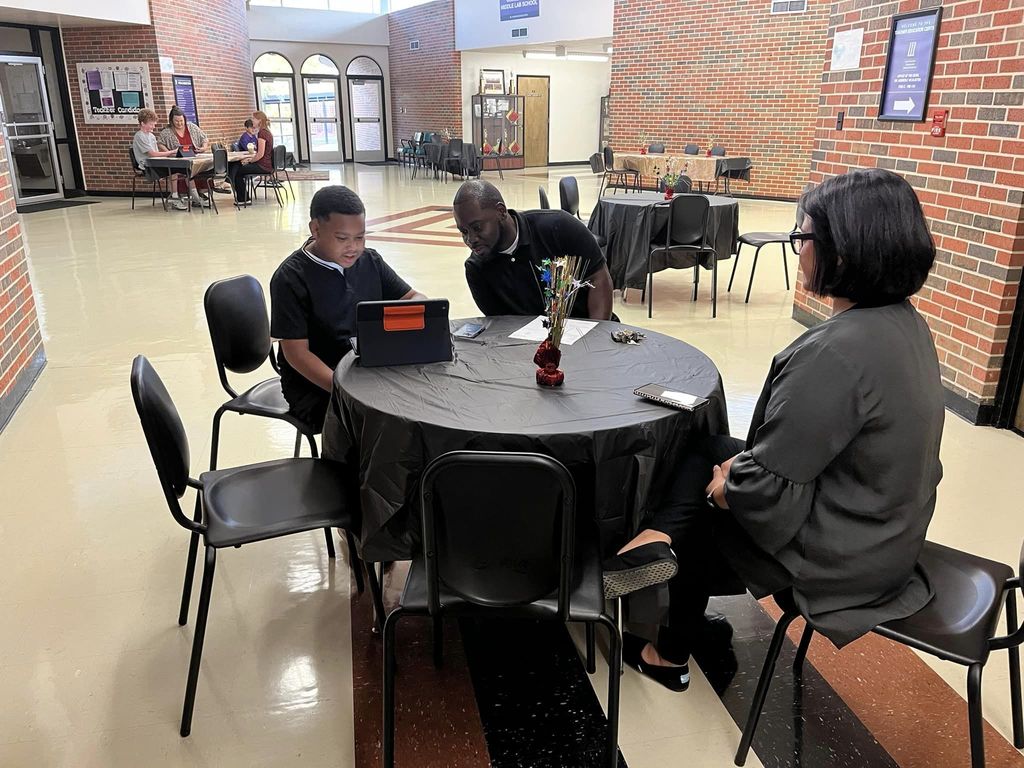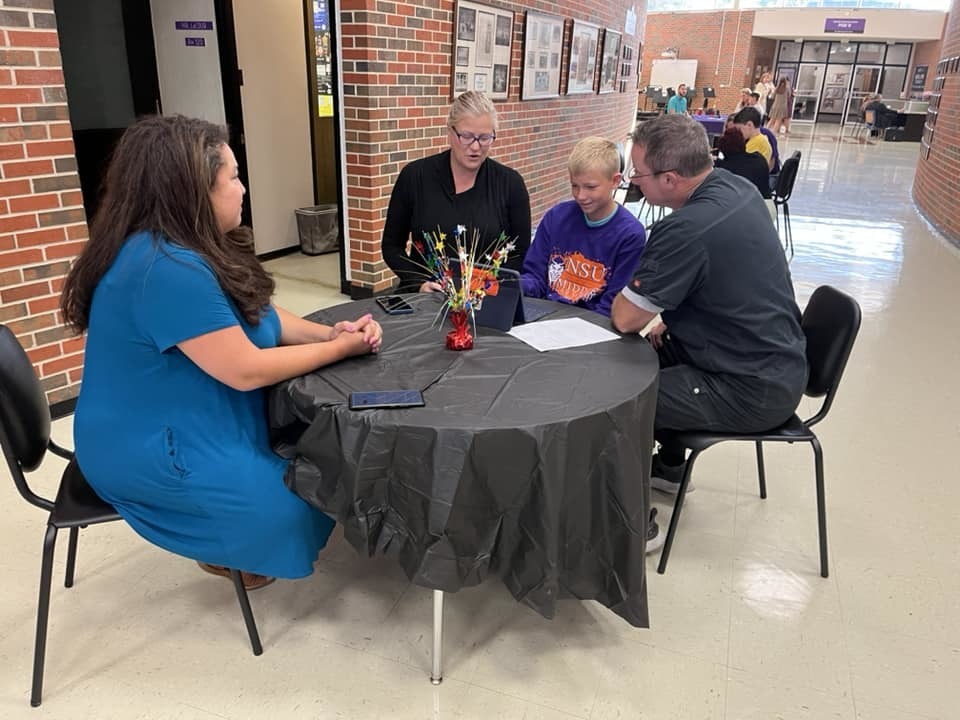 We had a great evening of conferences! We can't wait to see more families tomorrow!!