Looking for a homework help resource. Click the link below!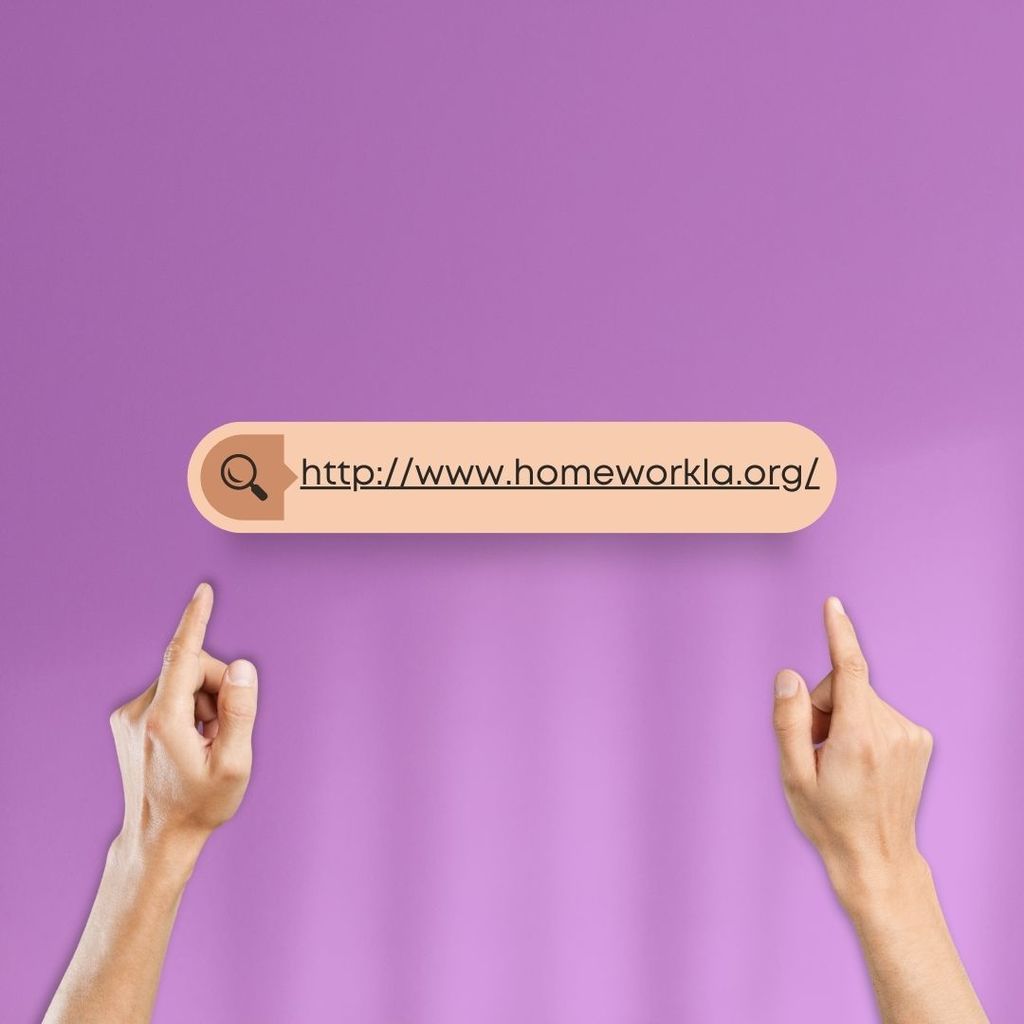 NSUM students are working on their Volleyball skills in PE! A few 8th graders have mastered their serve and returns!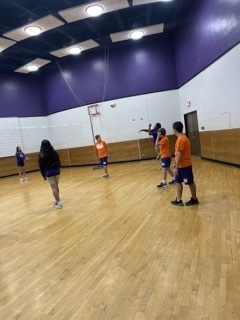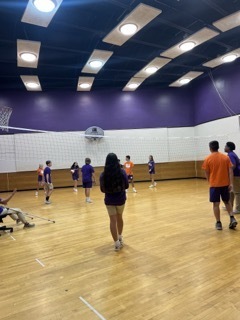 Jayce Matt, an 8th grade Art student, is working on his Zentangle project design. The Zentangle Method is an easy-to-learn, relaxing, and fun way to create beautiful images by drawing structured patterns. We call these patterns, tangles. You create tangles with combinations of dots, lines, simple curves, S-curves and orbs. These simple shapes are the "Elemental Strokes" in all Zentangle art. These patterns are drawn on small pieces of paper called "tiles." We call them tiles because you can assemble them into mosaics.
Today, Caroline Church and Karyssa Griffith were fitted for costumes to portray historical characters for the APHN's 3rd Grade Walking Tour.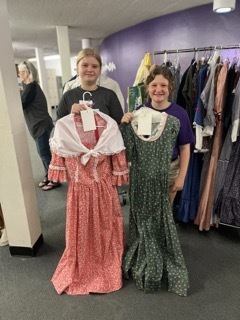 PLEASE NOTE THE DATE AND TIME CHANGE!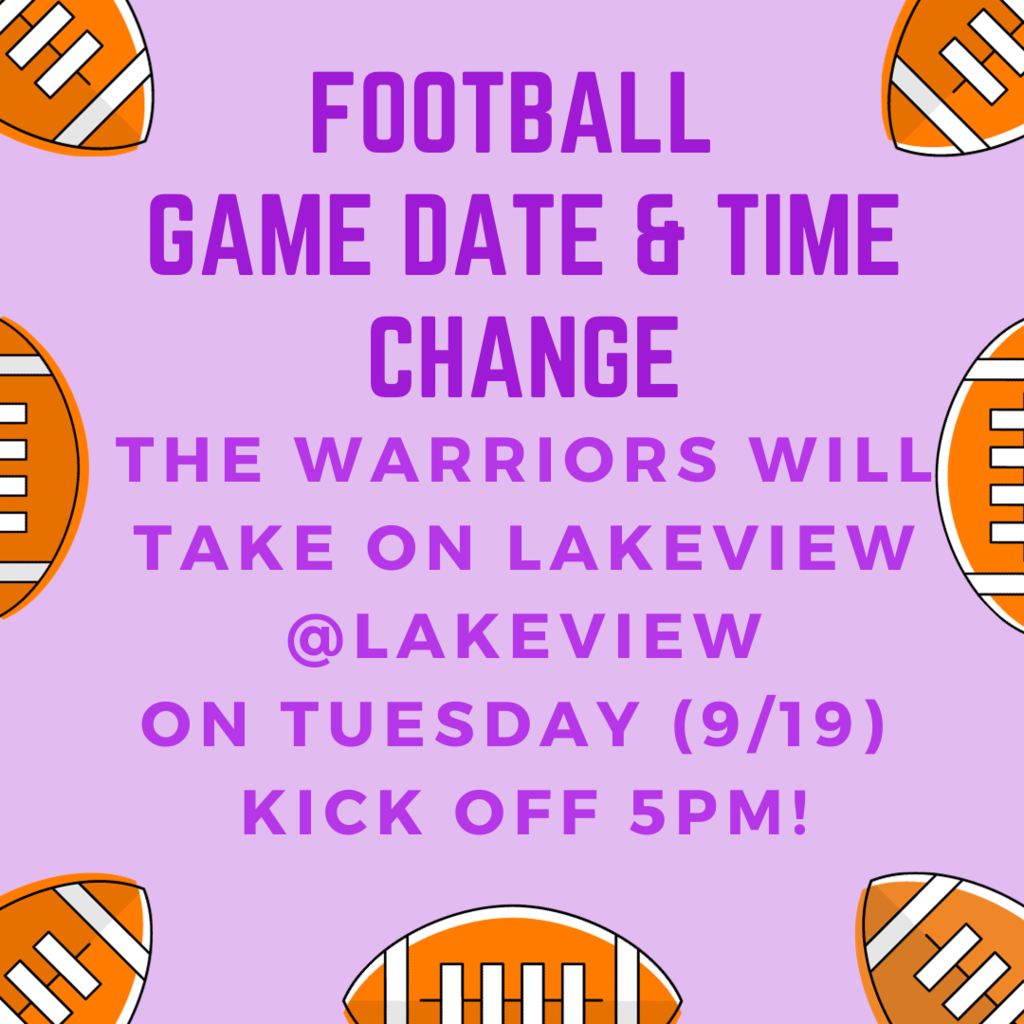 We are ready for WARRIOR Football!
Warrior Roster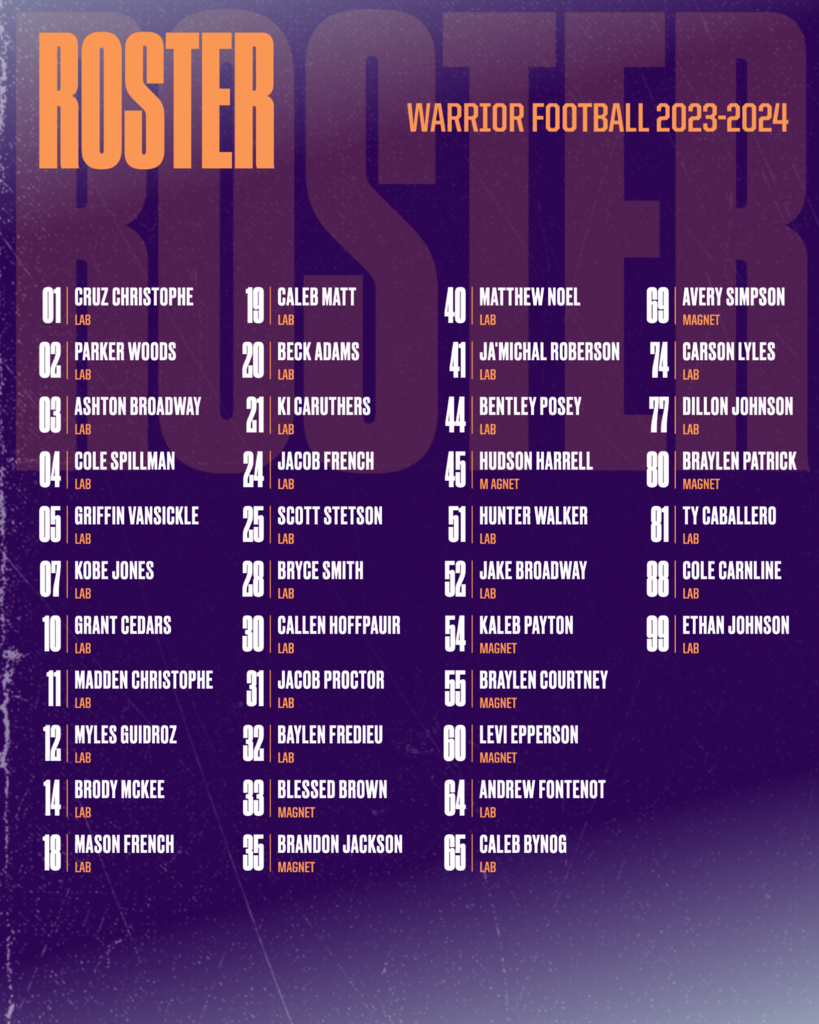 JAMBOREE - NEXT WEEK - NOTICE THE TIME CHANGE!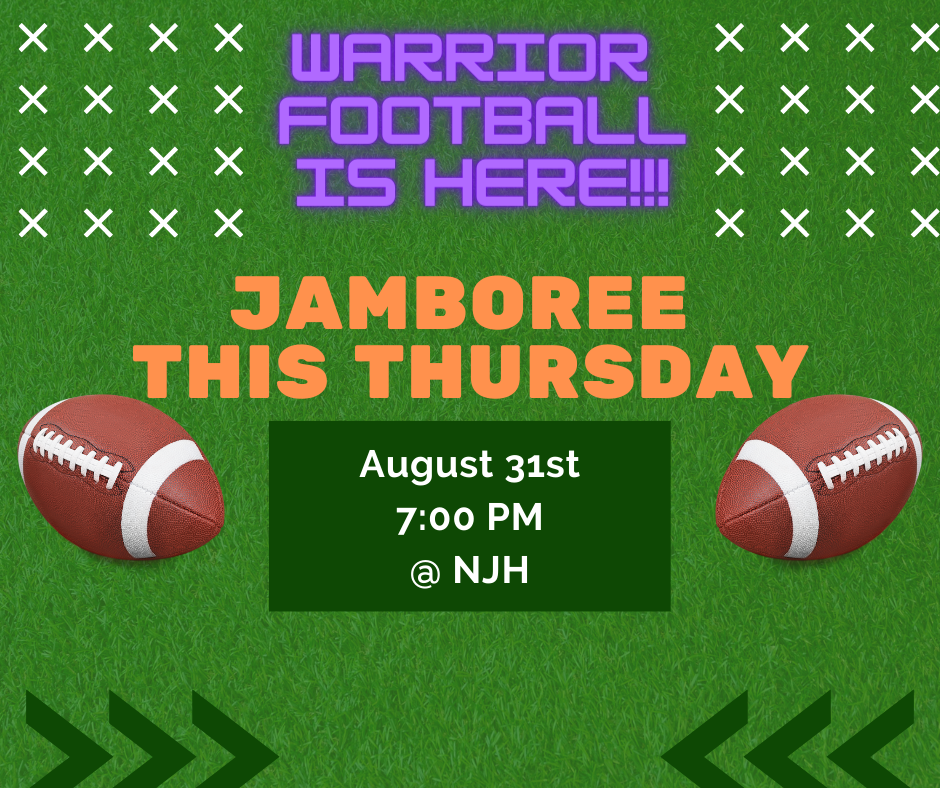 August Newsletter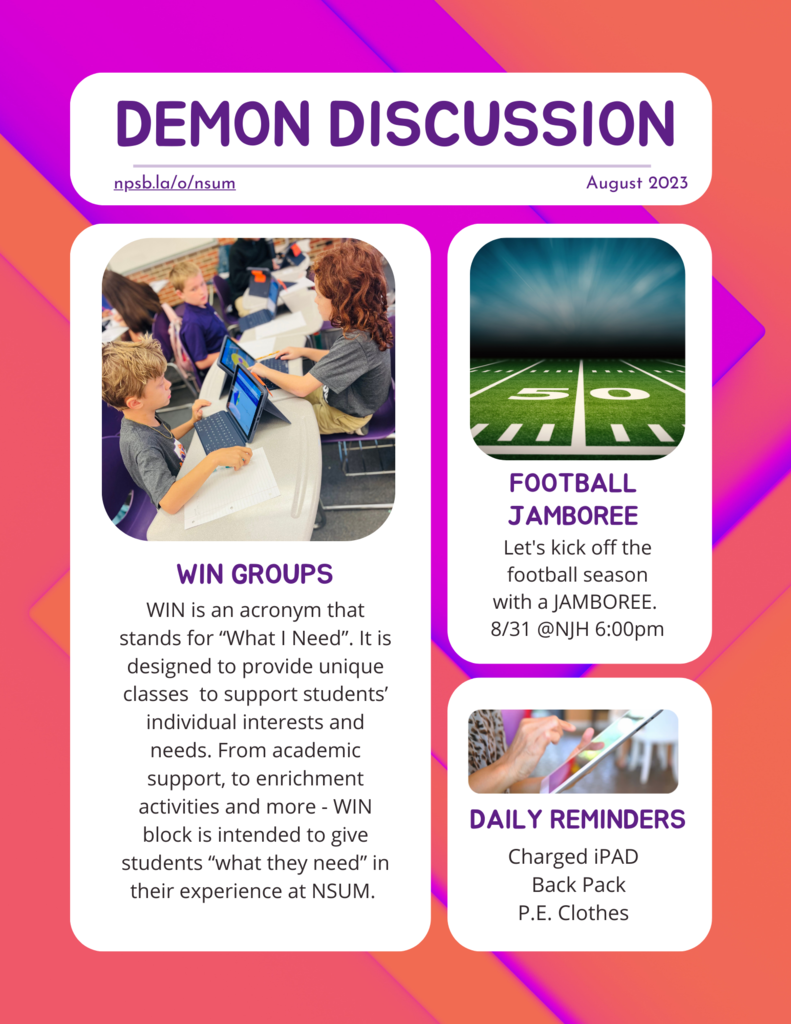 NSUE and NSUM will remain closed tomorrow, February 2nd, due to continued issues with repairs. For further information, please see the attached statement from Northwestern State University regarding the status of repairs.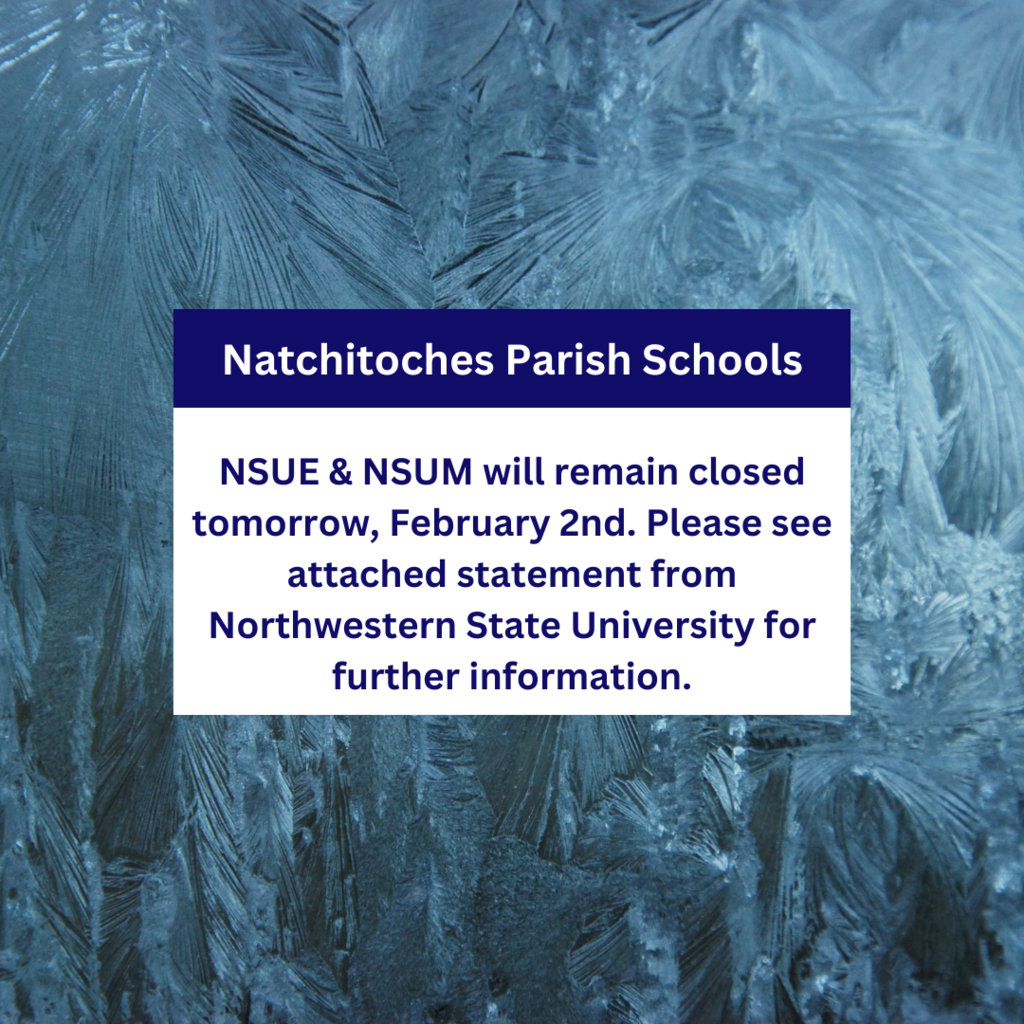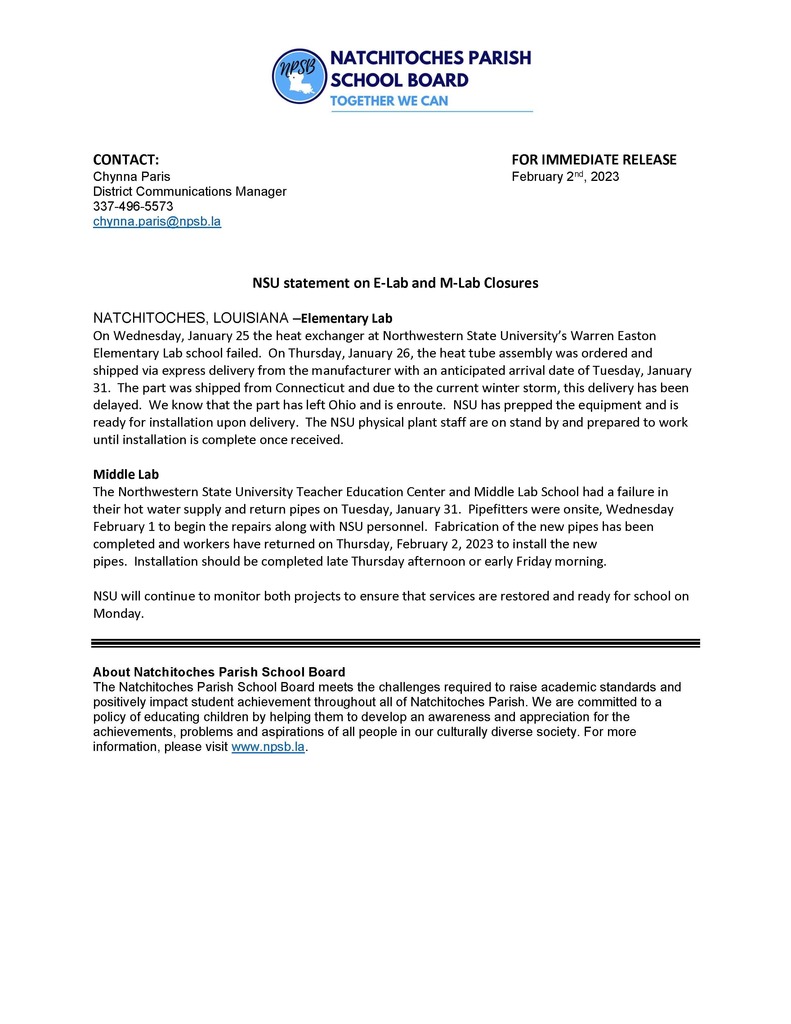 We're so excited to continue our new tradition of the senior sendoff! If you attended Lab at any time from elementary to middle, check it out!! We would love to see you!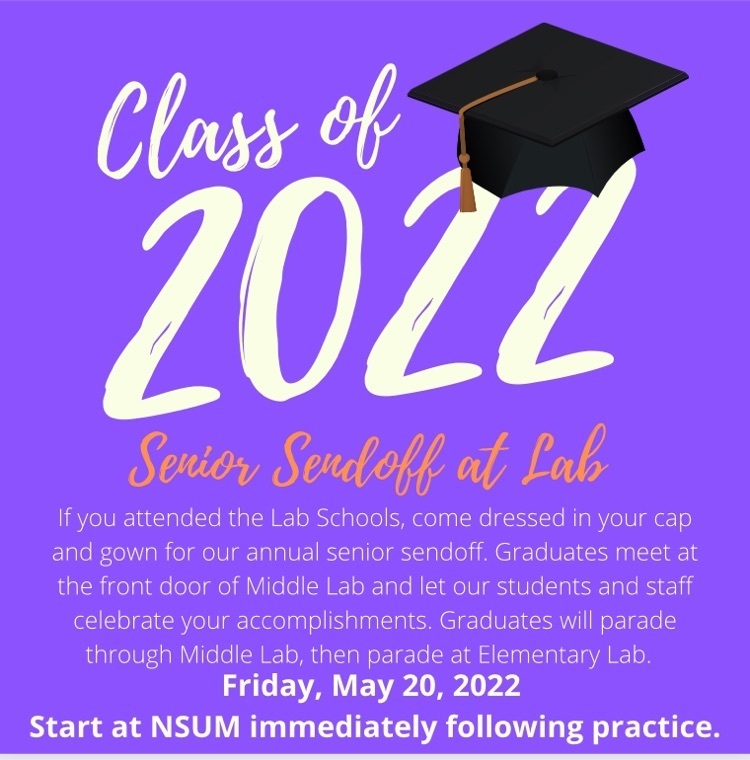 ‼️Please make sure your student charges their iPad tonight and are well rested to rock out day two of testing tomorrow!!! 😊

‼️Please make sure your student charges their iPad tonight and are well rested to rock out day two of testing tomorrow!!! 😊