We are excited to welcome our students back to the classroom today! Don't forget to wear your mask when on campus. Thank you for helping to keep our students, faculty, and staff safe! #NPSB #TogetherWeCan #PPoP #WelcomeBacktoSchool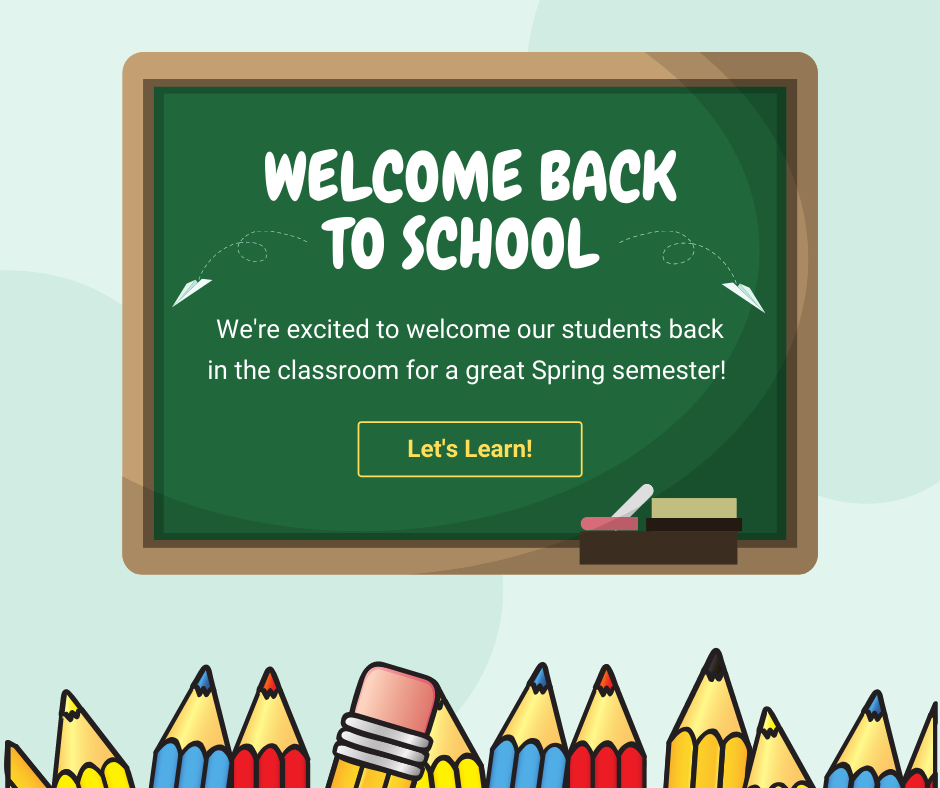 On Thursday, December 30, 2021, Governor John Bel Edwards, along with the Louisiana Department of Health, released updated Covid-19 guidelines as students prepare to return to school following the holiday break. NPSB officials highly encourage those who can, to test before returning to school. To view the full Covid-19 updated quarantine guidance for Natchitoches Parish Schools, please visit
https://npsb.la/sites/default/files/2022-01/COVID-19%20Guidance%202021-converted.pdf
.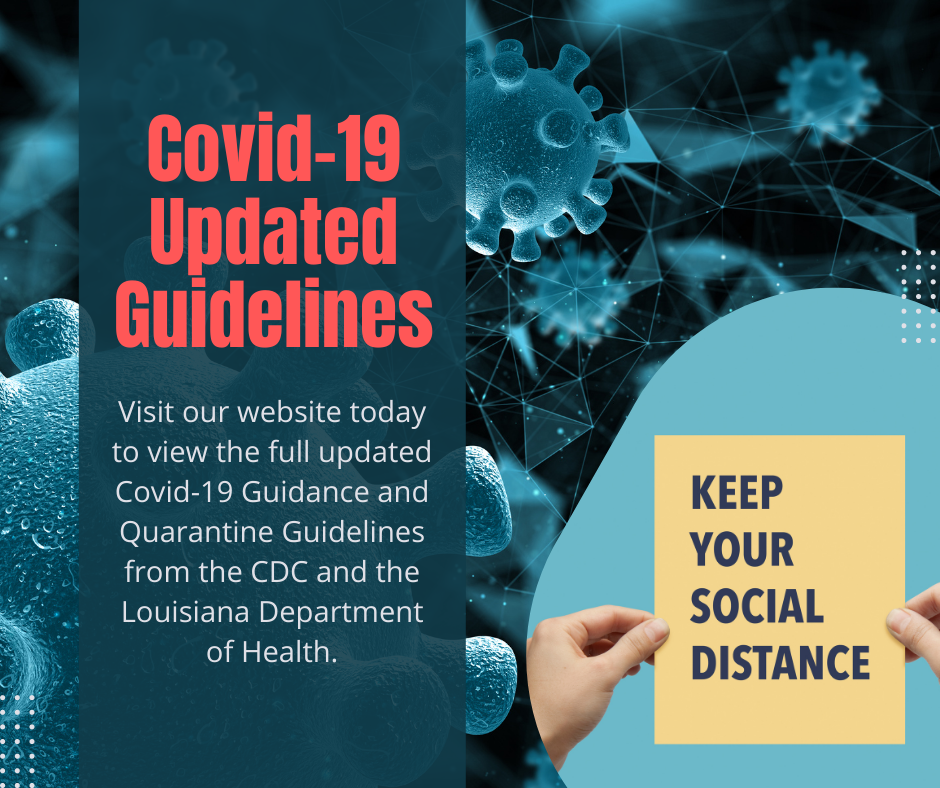 Mask mandate is temporarily reinstated in all Natchitoches Parish Schools! Starting today, all faculty, staff, and students will be required to wear a mask when on school property. Student safety is NPSB's highest responsibility. In order to keep students and faculty safe, NPSB will continue to follow guidance set by the CDC and the Louisiana Department of Health. We will update the community when the mask mandate is lifted. For more information regarding Covid-19 updates, please visit
www.npsb.la
or follow NPSB on social media.

Tune in to our December Committee Meeting live-streamed on our YouTube channel tonight at 5pm!
https://youtu.be/7JV73GlhcKc
#NPSB #TogetherWeCan #PPoP

The BRE Millage Tax for Marthaville and Provencal school districts are up for renewal. These revenues are used to support the schools in Districts 8 and 10. Please exercise your right to vote this Saturday, December 11th. Polls will be open from 7am-8pm. Please vote at your assigned polling location! #NPSB #TogetherWeCan #PPoP #MillageTaxRenewal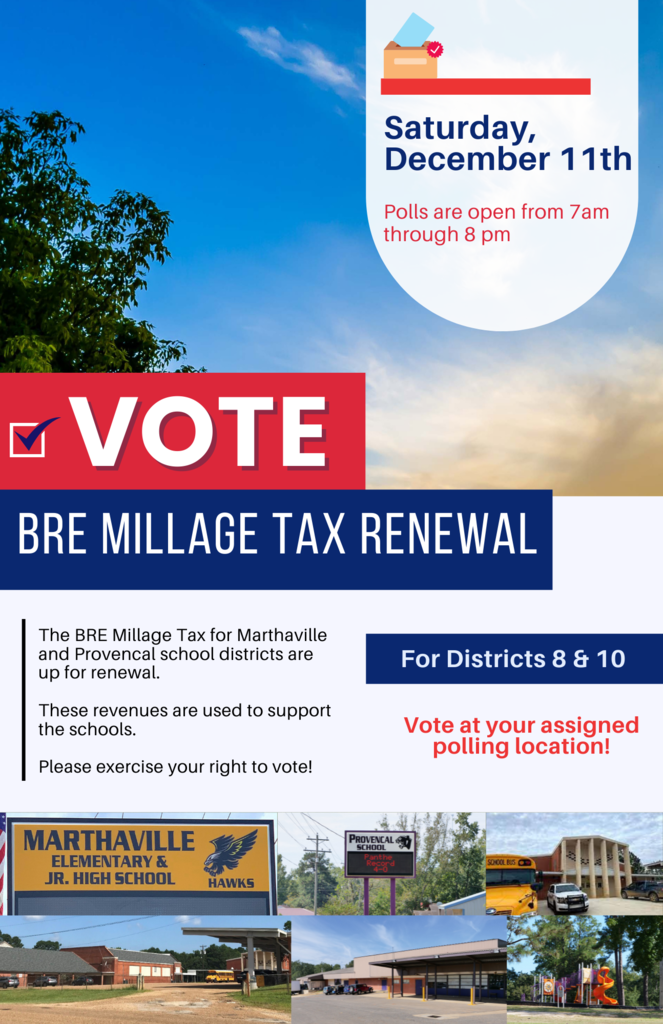 NPSB Board Member Beverly Broadway spent the day touring Natchitoches Junior High-Frankie Ray Jackson School with Principal Bernard and NJH's instructional specialist, Rebecca Theriot! Mrs. Broadway got to see updates to the school as well as discuss ideas for the future of NJH. We love when our board members get to see first hand the amazing progress we are making as a school district! #NPSB #TogetherWeCan #PPoP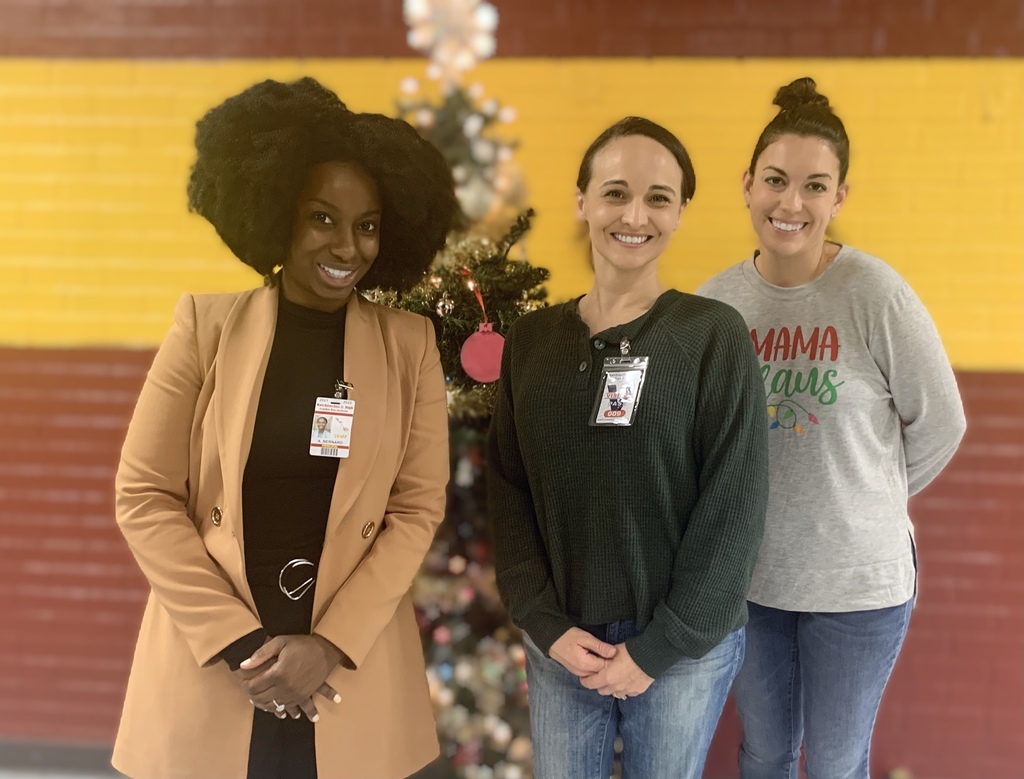 Natchitoches Central High School will dismiss at noon on Friday, November 12th in order to support the Chiefs who will be traveling for the playoff football game in Baton Rouge. 🏈🏈 Buses will pick students up at noon and all student drivers and carline riders will also be dismissed at that time. All other schools will have a full school day as normal. Good luck to our Chiefs as they take on the Woodlawn Panthers!! 🏈 #NPSB #TogetherWeCan #PPoP #GoChiefs


Huge congratulations to Marcus Jones on being named President at Northwestern State University! #NPSB #TogetherWeCan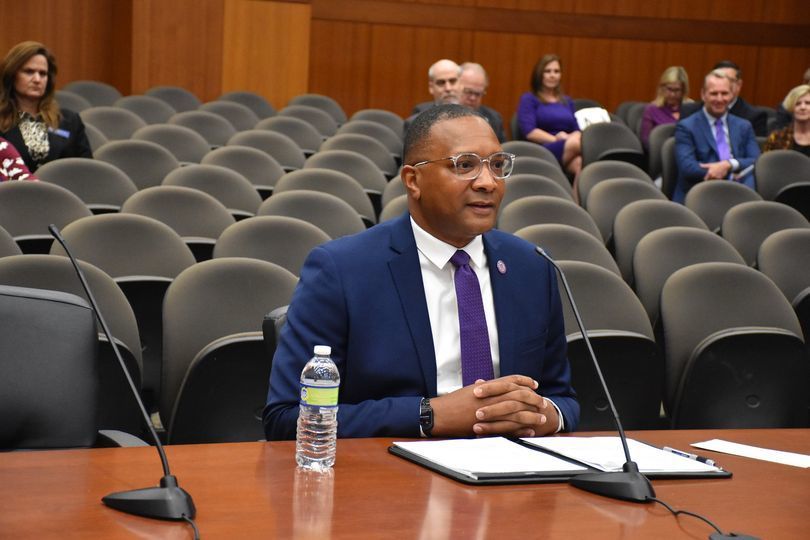 In honor of educators, LSU is offering discounted upper level as well as some lower level tickets to attend the LSU vs. ULM Football game November 20, 2021, in Tiger Stadium. To purchase tickets, visit
https://fevo.me/educatorday2021
GEAUX TIGERS! 🐯💜💛 #NPSB #TogetherWeCan #PPoP #TeacherAppreciation