In celebration of Black History Month, we will be spotlighting six members of our organization to get their own thoughts on the importance of Black History Month and what it means to them. Today in part one of six, we feature Jermaine Thomas from Natchitoches Junior High. "Black history symbolizes the meaning of the past, present, and future. It serves the purpose of being prideful in who you are, where you came from, and where you're heading in the future. Being a figure that is involved in black history allows me to acknowledge and represent work that was paid for many years ago by ancestors and forefathers from centuries ago. It gives me great pleasure in being a black man that represents the field of Education. We have to continue encouraging, motivating, and educating individuals of not just the black race, but of ALL races. Black history, in my opinion, represents equality and justice. The lives, faith, and beliefs that were placed on the line to make the story of what we now call "Black History" shall forever be appreciated and never forgotten! I'm grateful for Black History and this is the true epitome of what it symbolizes to me."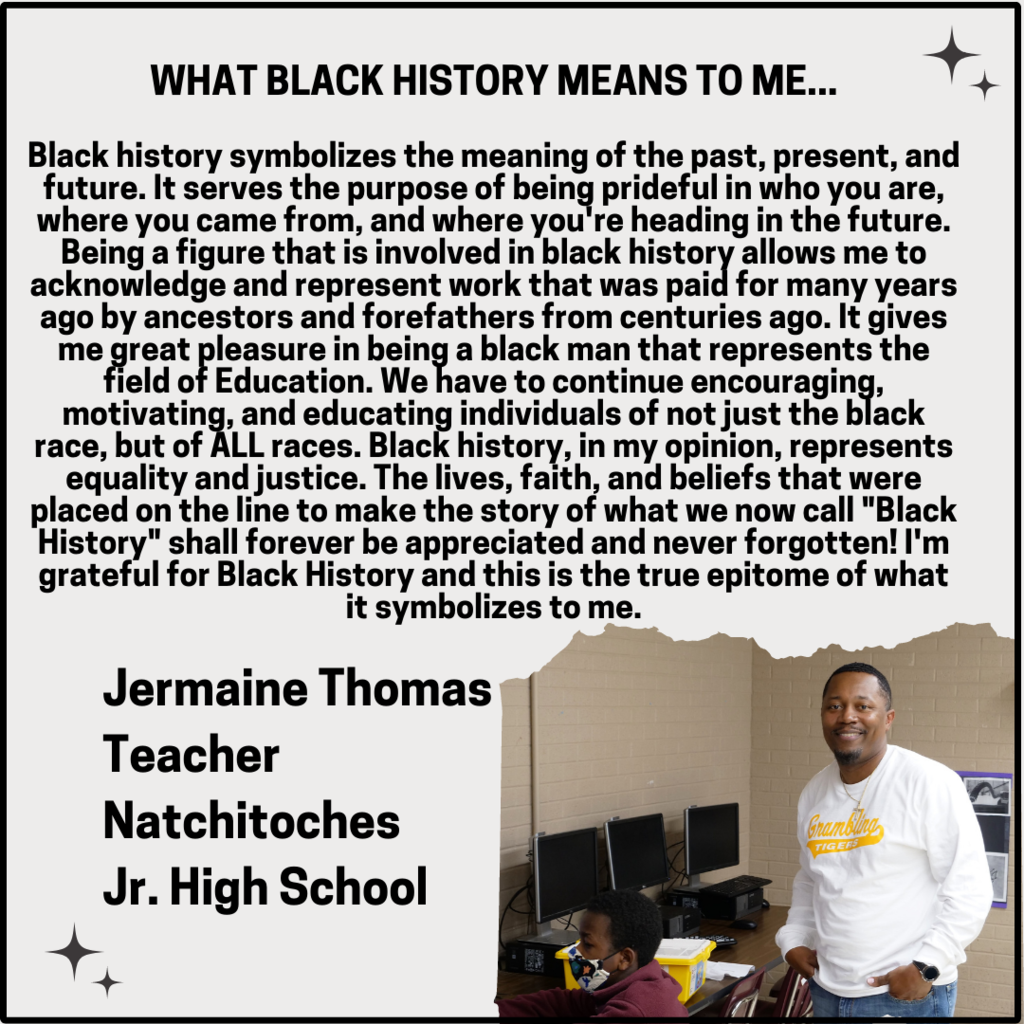 NSUE and NSUM will remain closed tomorrow, February 3rd, due to continued issues with repairs. For further information, please see the attached statement from Northwestern State University regarding the status of repairs.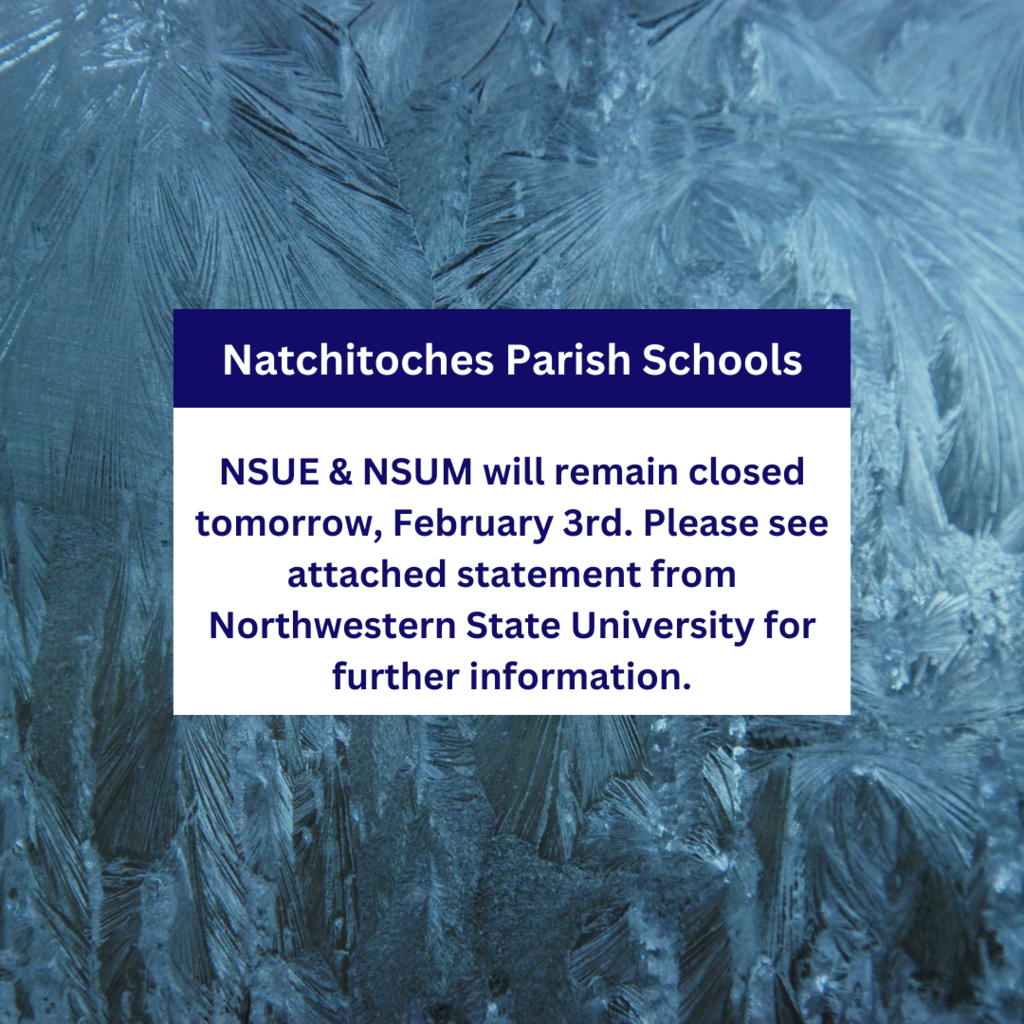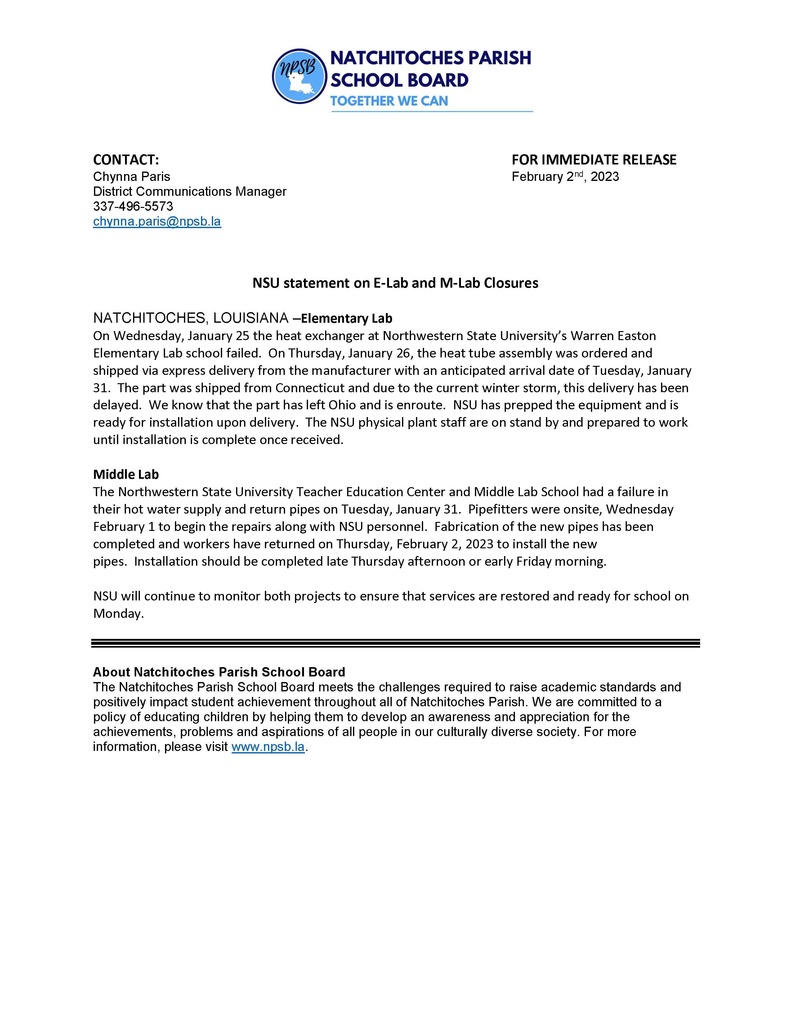 Marthaville School was honored to host Dr. Cade Brumley, Louisiana State Superintendent of Education, today. The school was recognized as one of 40 "comeback campuses" in the state, having demonstrated improvement despite the challenges posed by the pandemic. The Natchitoches Parish School Board is proud of Marthaville and the hard work of its teachers, students, staff, and community. Congratulations on the great work! #HawkStrong #NPSB #TogetherWeCan #PPoP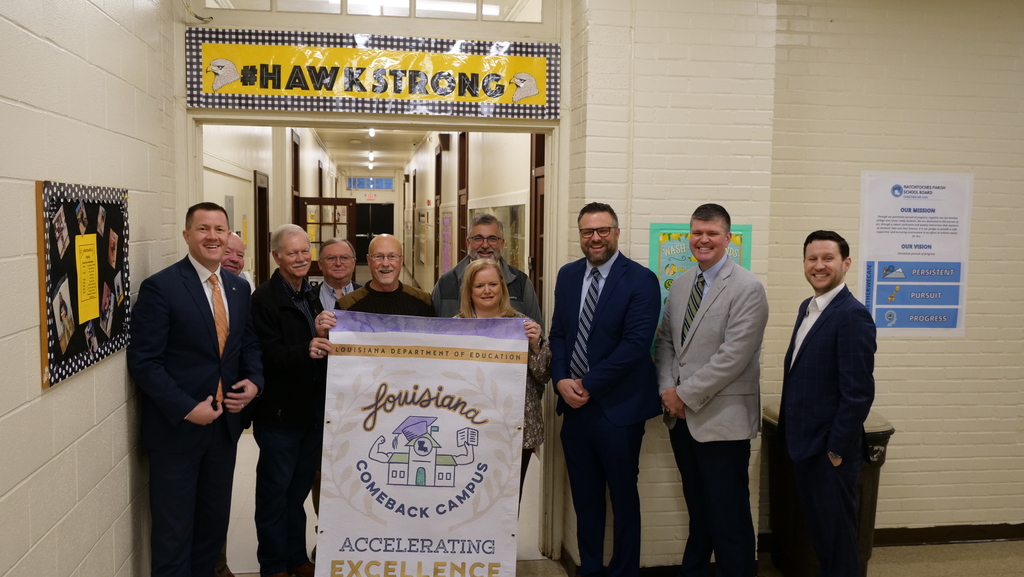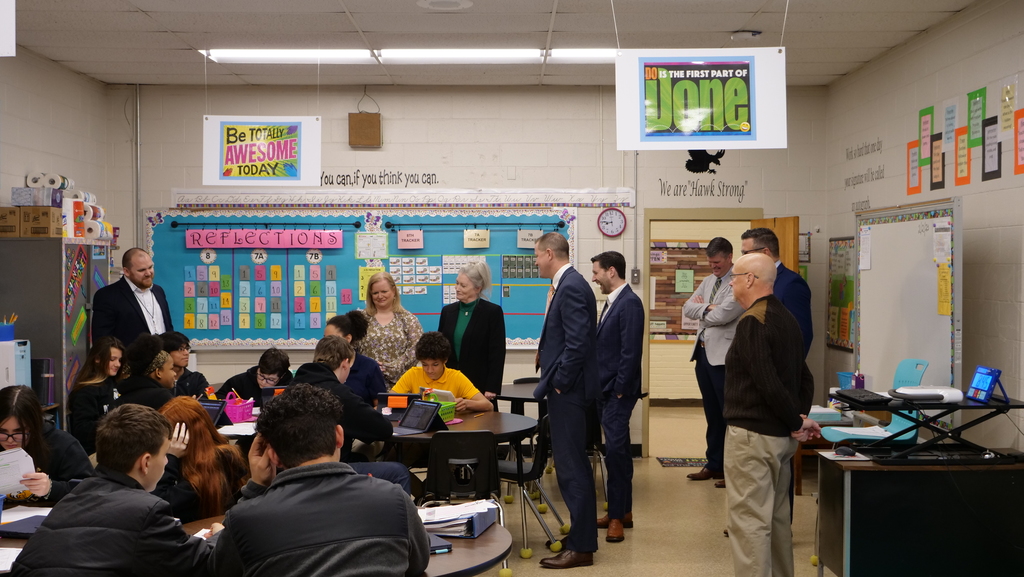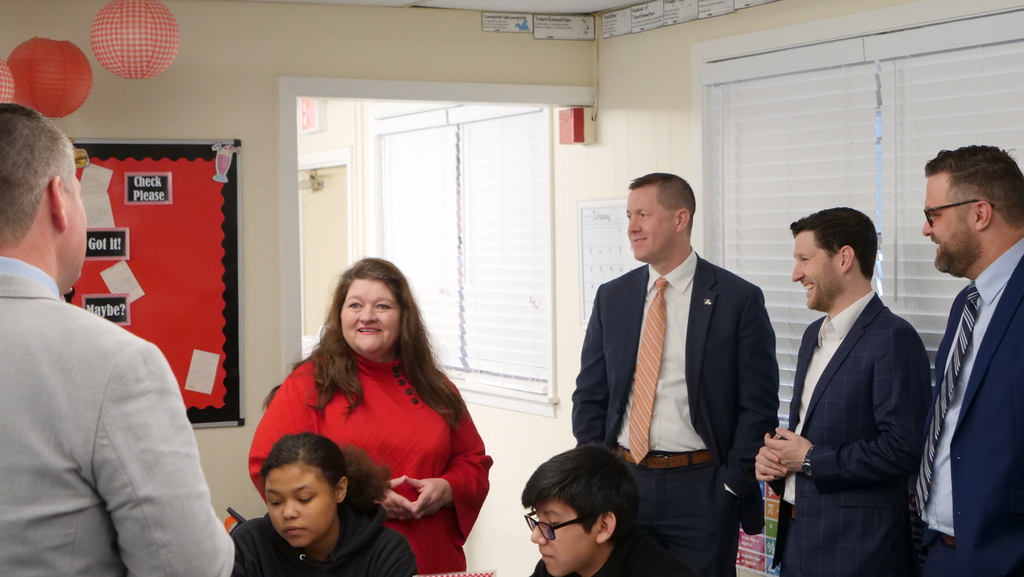 Due to continuing issues with the heating system and winter weather, ​NSU Elementary and Middle Lab Schools will remain closed on Thursday, February 2nd. Updates will be released as made available from the NSU Facilities Team.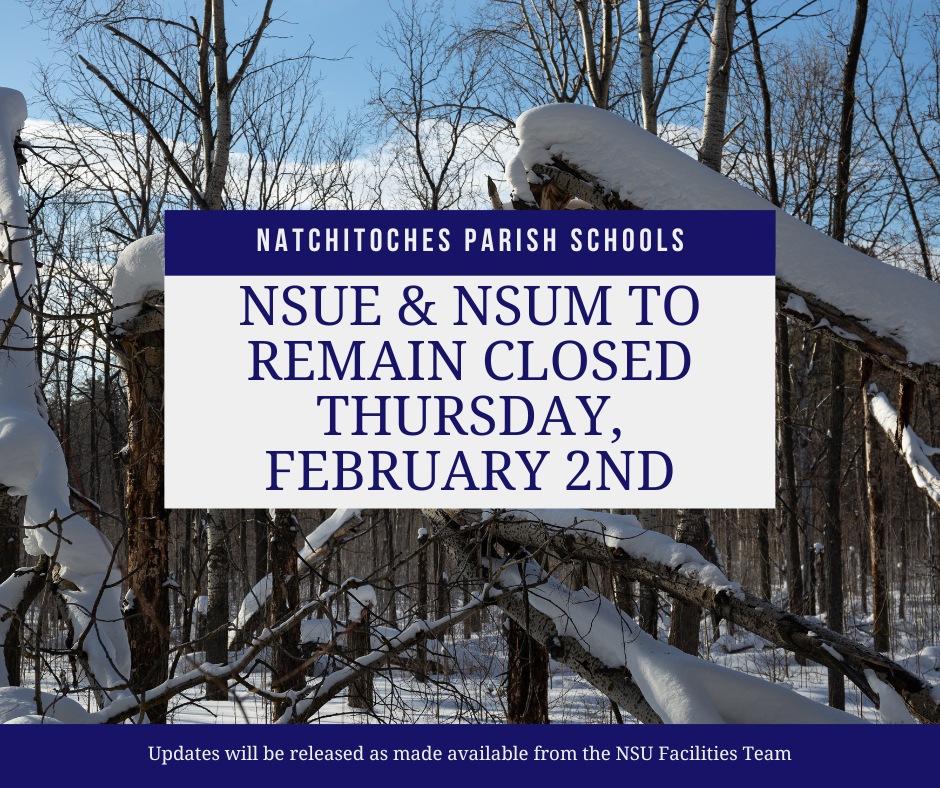 Due to a mechanical failure with the heating system and the near-freezing temperatures, NSU Middle Lab and NSU Elementary Schools will be closed tomorrow, February 1st. Information regarding re-opening will be released as soon as it is available.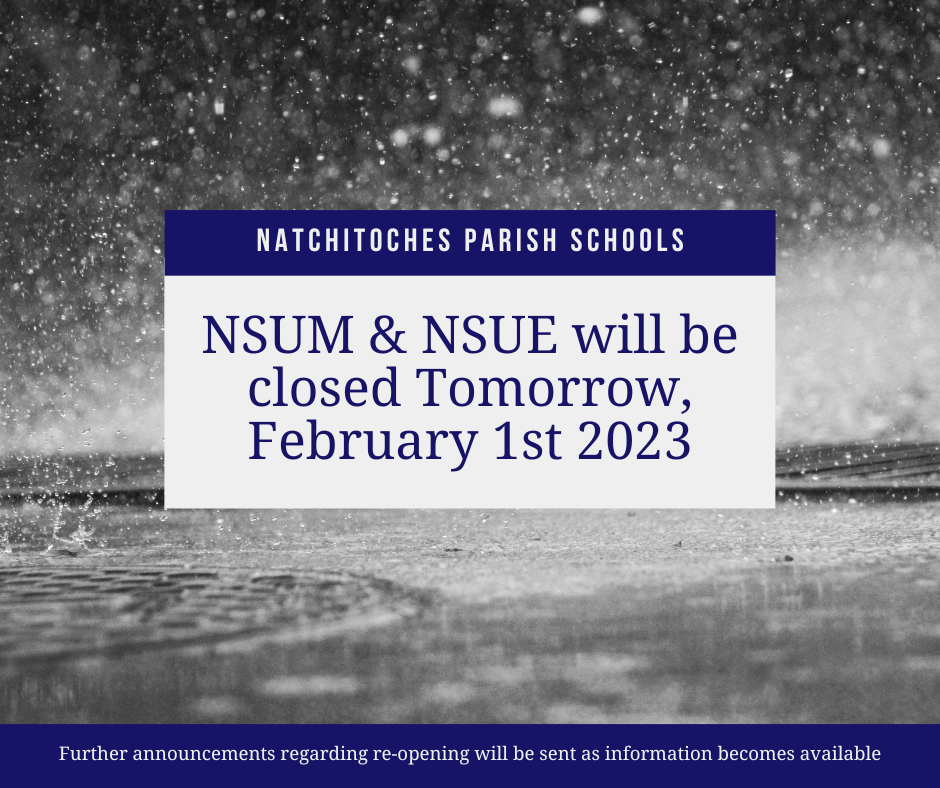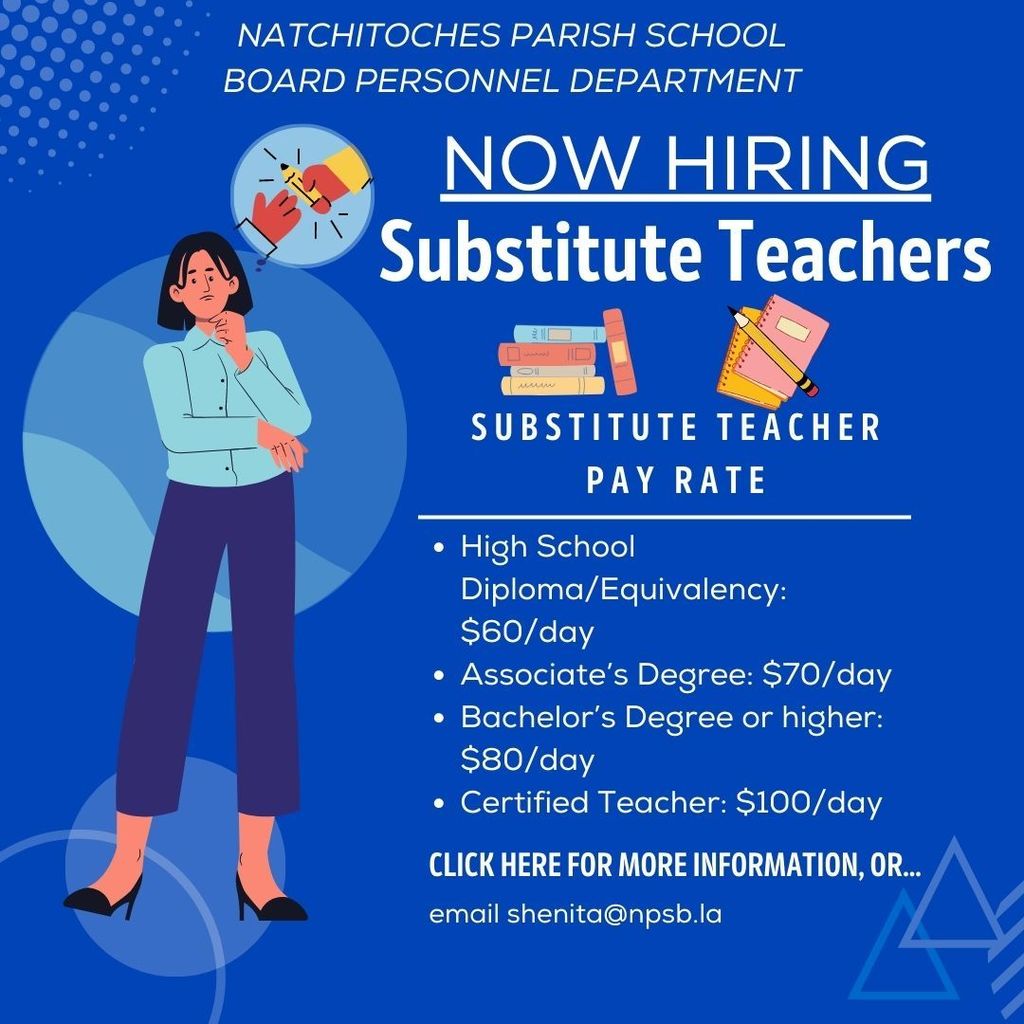 January is School Board Recognition Month! 🌟🎉 Today, we would like to thank District 1 School Board Member Barbara Page for serving Natchitoches Parish Schools!! This is her first year serving on the Natchitoches Parish School Board and her goal for this year is to be available for all constituents and let them know they are being heard. #NPSB #TogetherWeCan #PPoP #SchoolBoardRecognitionMonth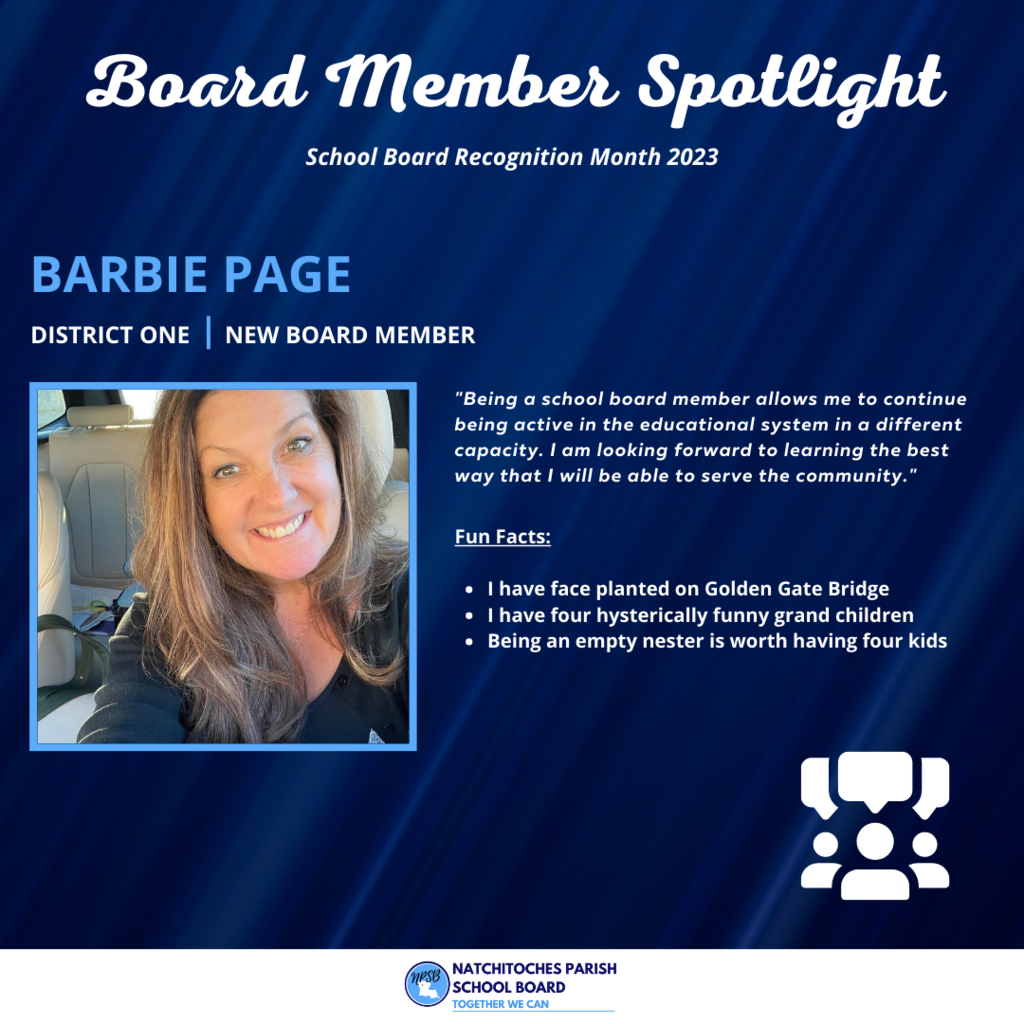 The Save the Children Head Starts at LP Vaughn Elementary showcased their learning with a Unity Walk in honor of Martin Luther King Jr. on Friday, January 13th! The directors, teachers, and students did an amazing job! We were excited to show our support by having Dr. Eloi and NPSB President Billy Benefield Jr. join in the festivities! #NPSB #TogetherWeCan #PPoP #SaveTheChildrenAndLPVaughnPartnership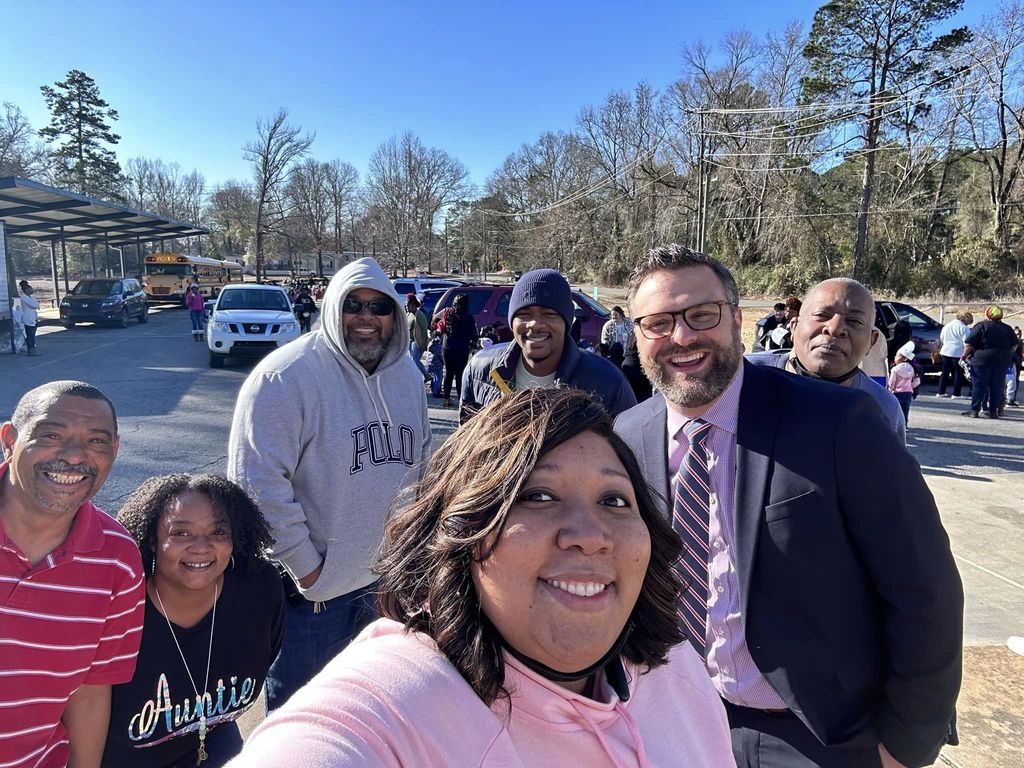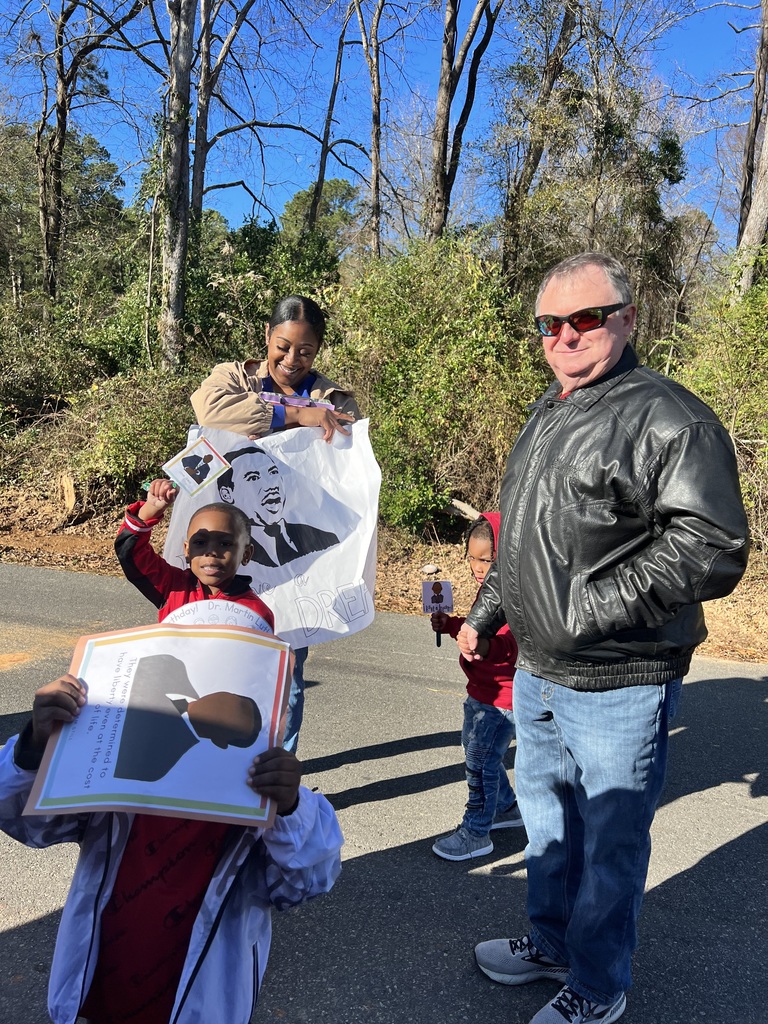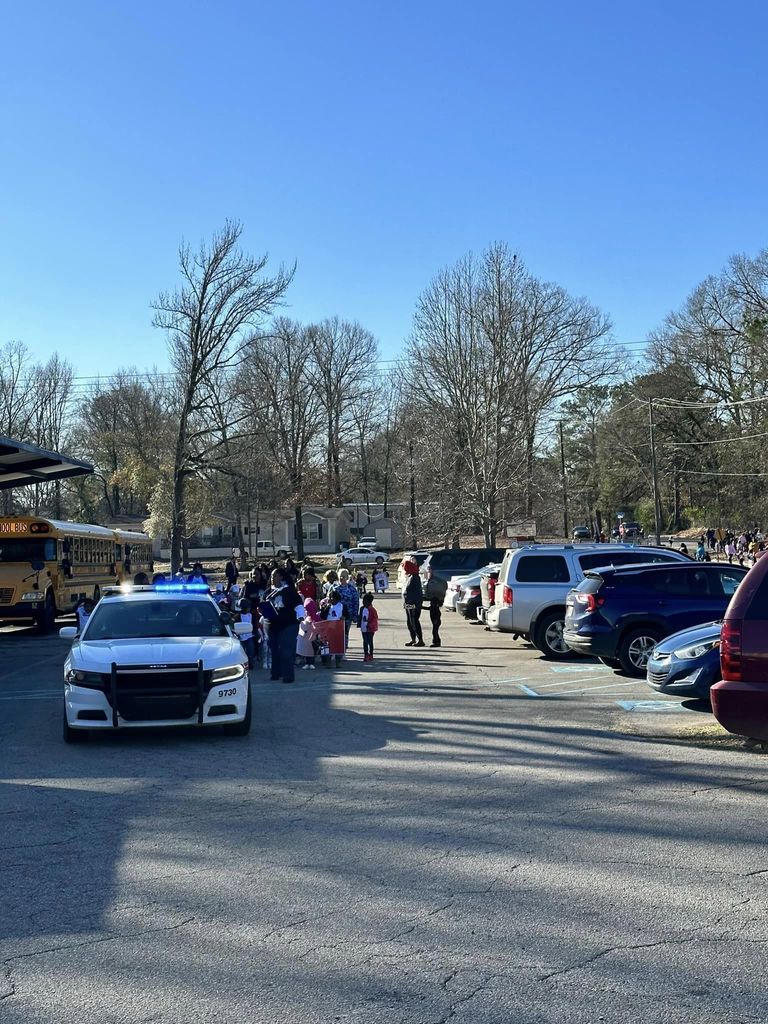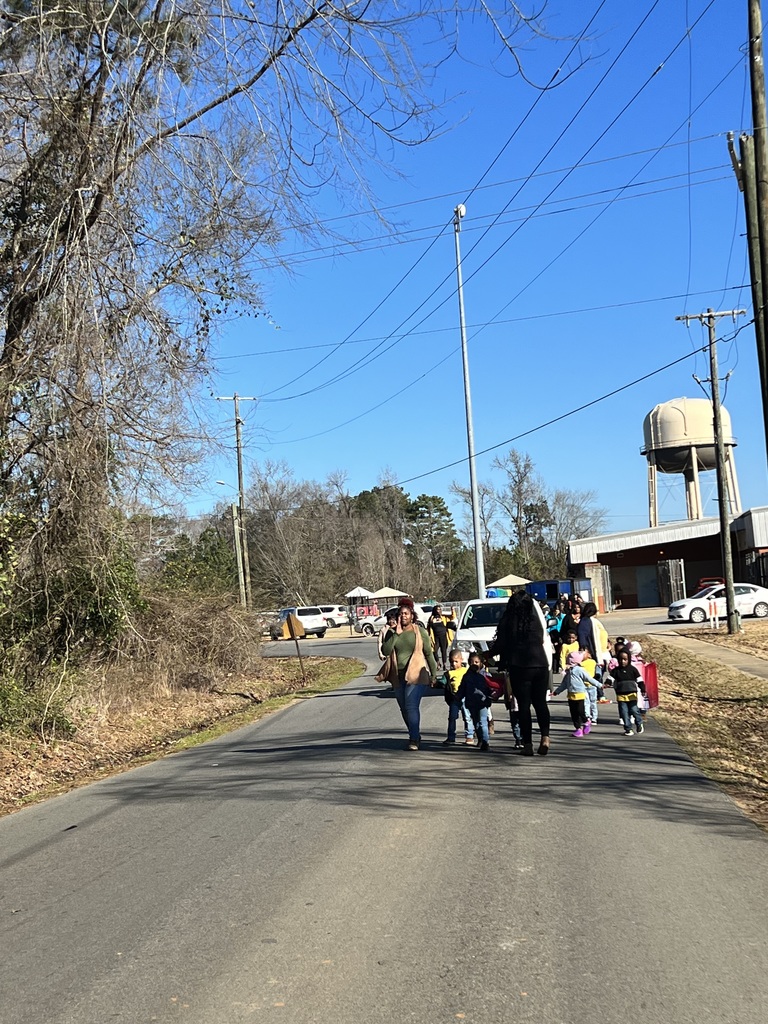 Congratulations to Northwestern State Cheer on winning Gold in the University World Cup Cheerleading Championships and Gold Overall in Worlds in Orlando, Florida!! We are so proud of Amy Stepp at LP Vaughn Elementary for leading her team to this win! Way to go Mrs. Stepp! 🌟💜🧡 #NPSB #TogetherWeCan #PPoP #NSUCheer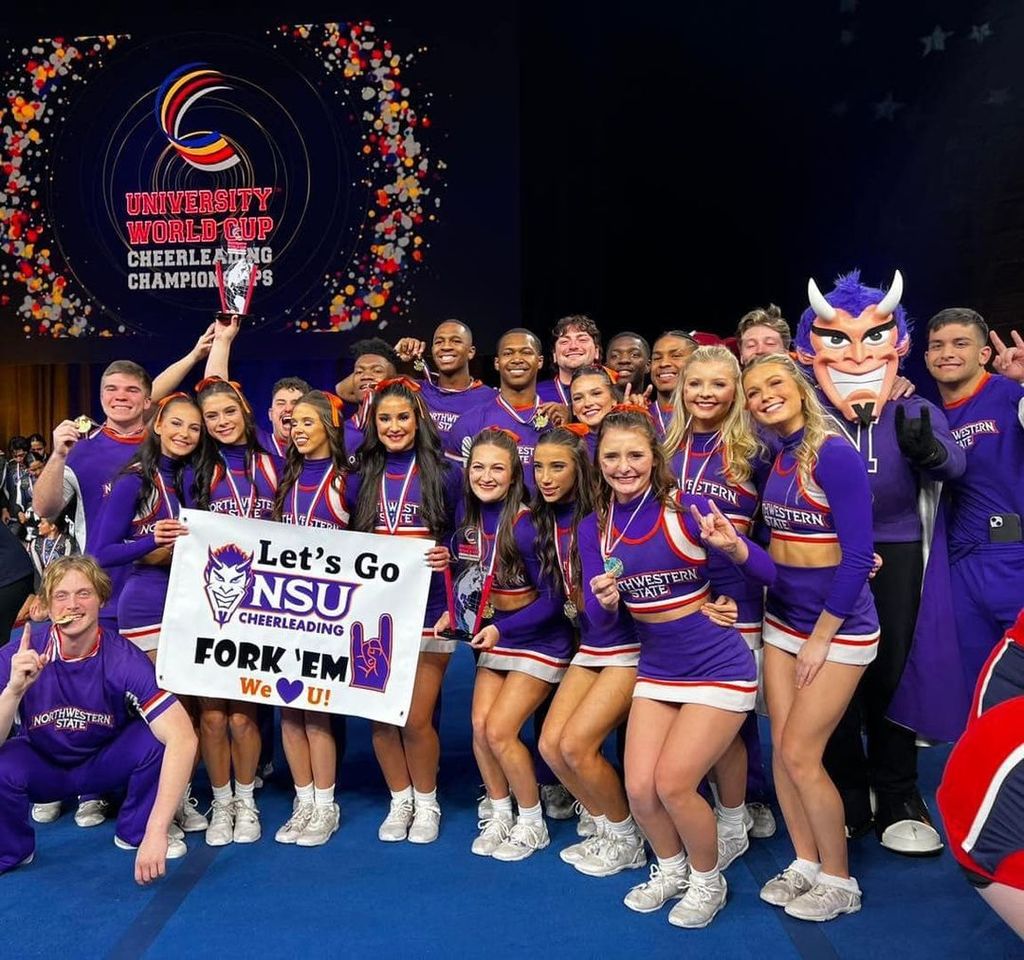 All Natchitoches Parish schools and facilities will be closed on Monday, January 16, 2023 in observance of Martin Luther King, Jr. Day! We will see all students and staff back in the classroom on Tuesday, January 17, 2023. #NPSB #TogetherWeCan #PPoP #MLKDay2023

Due to a temporary water outage with the City of Natchitoches, Natchitoches Junior High-Frankie Ray Jackson School and LP Vaughn Elementary will be closed tomorrow, Wednesday, January 11, 2023. Both schools will resume classes as normal on Thursday, January 12, 2023. For more information regarding the water outage, please see the post from the City of Natchitoches on Facebook! #NPSB #TogetherWeCan #PPoP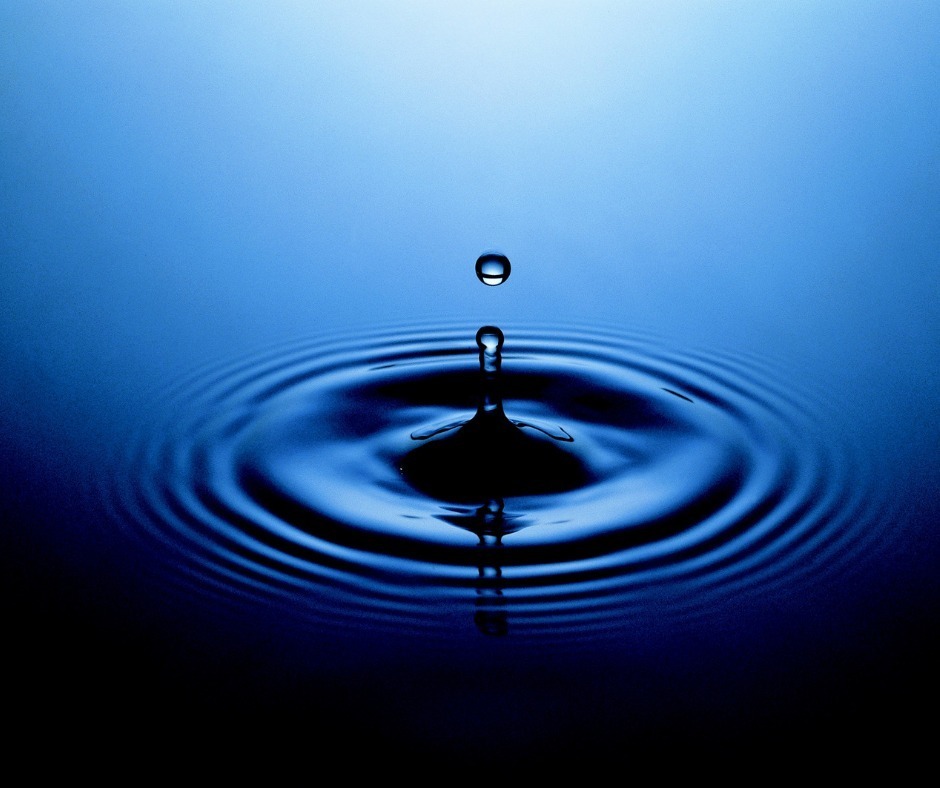 We were honored to host the Louisiana School Boards Association at Natchitoches Central High School today as LSBA officials provided a New Member Training for new school board members across the state of Louisiana! The training consisted of a panel discussion with veteran board members, including NPSB President Reba Phelps. LSBA officials spoke with new members about school board policy, procedures and laws! Thank you to everyone who attended and helped make this training a success! #NPSB #TogetherWeCan #PPoP #LSBANewMemberTraining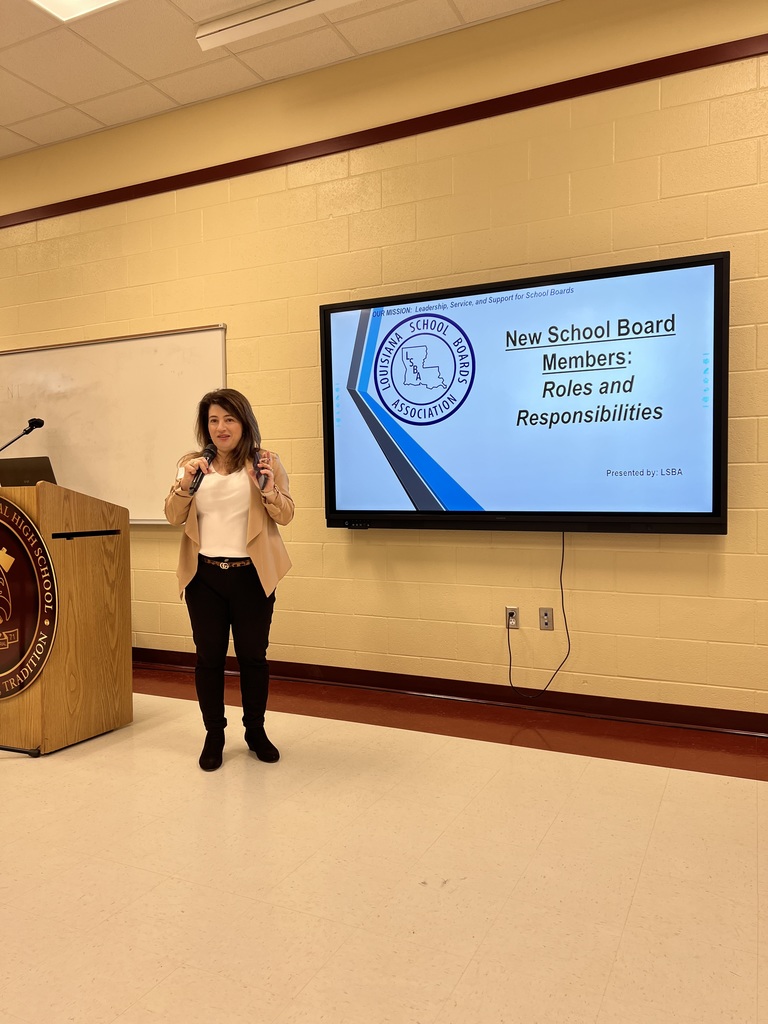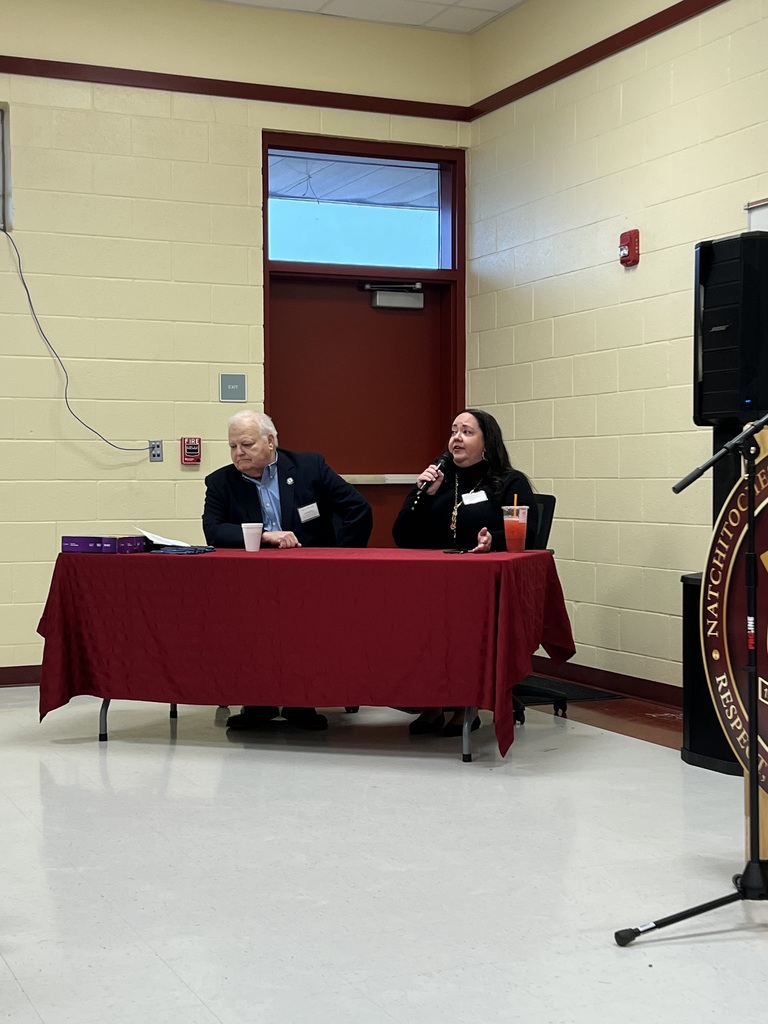 Coach Danna's sports marketing students at Natchitoches Central High School are doing amazing things!! 🌟 These talented students got hands-on experience by conducting a press conference today with new NCHS Head Football Coach, Jess Curtis. The students invited local media outlets to come and interview Coach Curtis and see first hand the great things coming to the NCHS football program! Way to go Chiefs!! #NPSB #TogetherWeCan #PPoP #NCHSSportsMarketing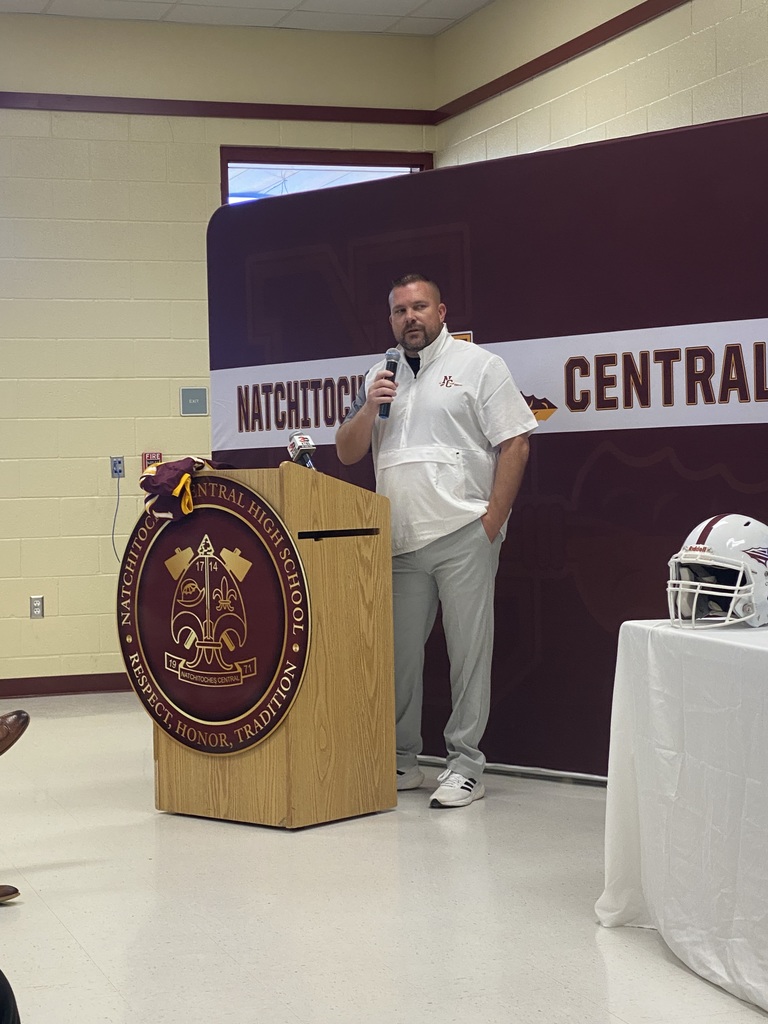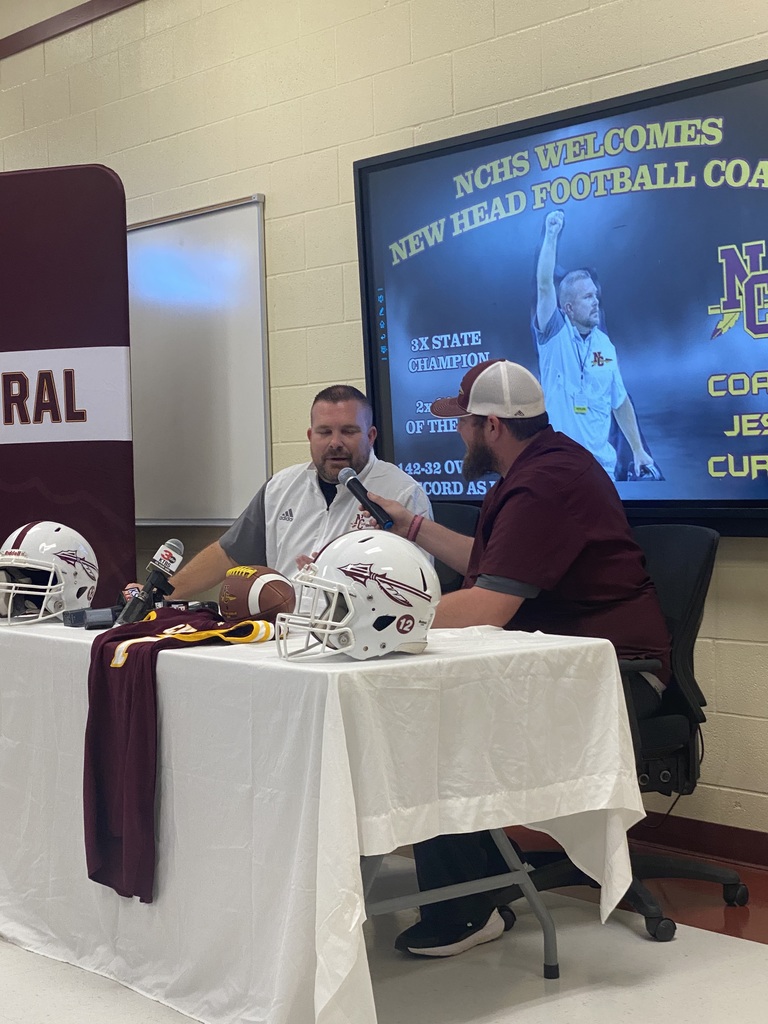 Congratulations to Andy Boone on being named the new Head Football Coach at Lakeview Jr./Senior High School! We are proud to welcome Coach Boone to the Gator Nation family and are excited to see where he takes Lakeview's program this upcoming season! To read the full press release on the hiring of Coach Boone, please visit
https://www.npsb.la/article/953146
. #NPSB #TogetherWeCan #PPoP #GoGators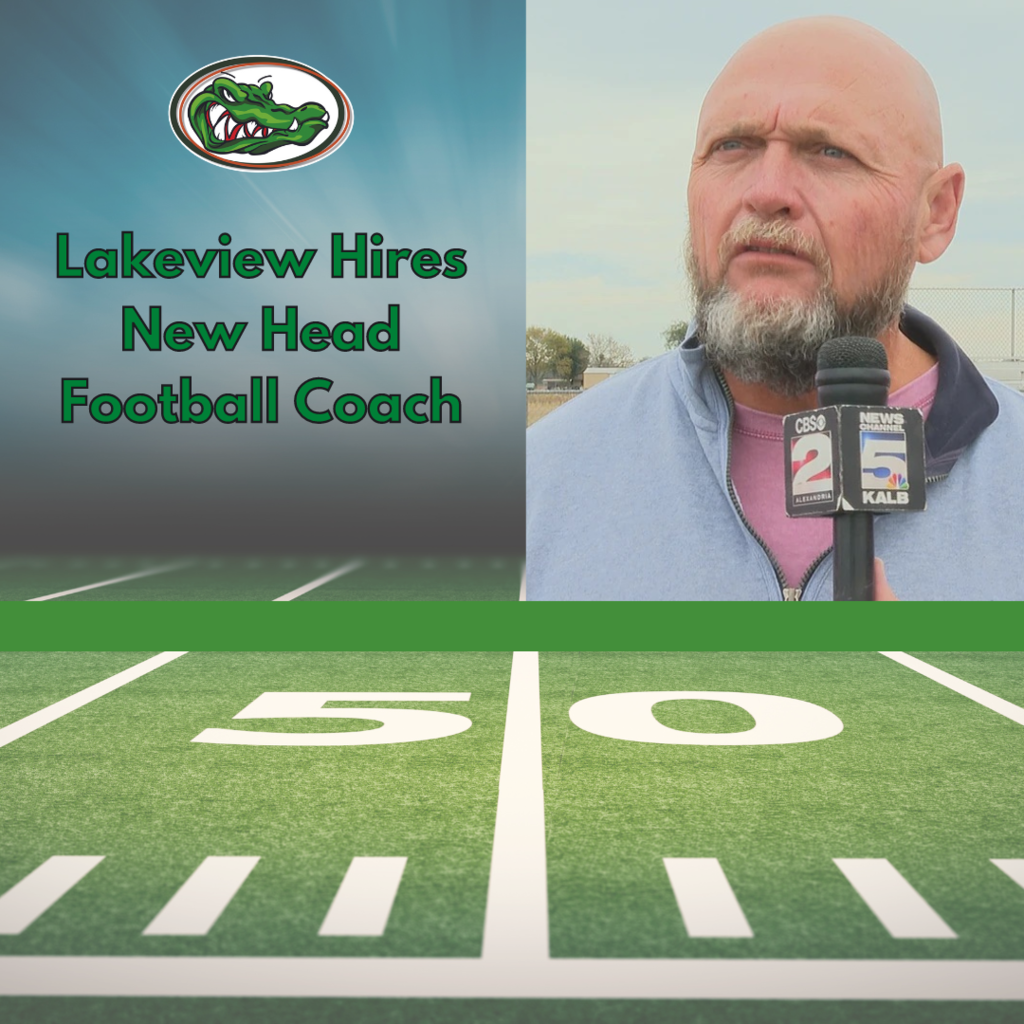 Congratulations to Jess Curtis on being named the new Head Football Coach at Natchitoches Central High School! We can't wait to see the success that comes out of the NCHS Chiefs this football season!! To read the full press release on the hiring of Coach Curtis, please visit
https://www.npsb.la/article/952864
. #NPSB #TogetherWeCan #PPoP #NCHSChiefs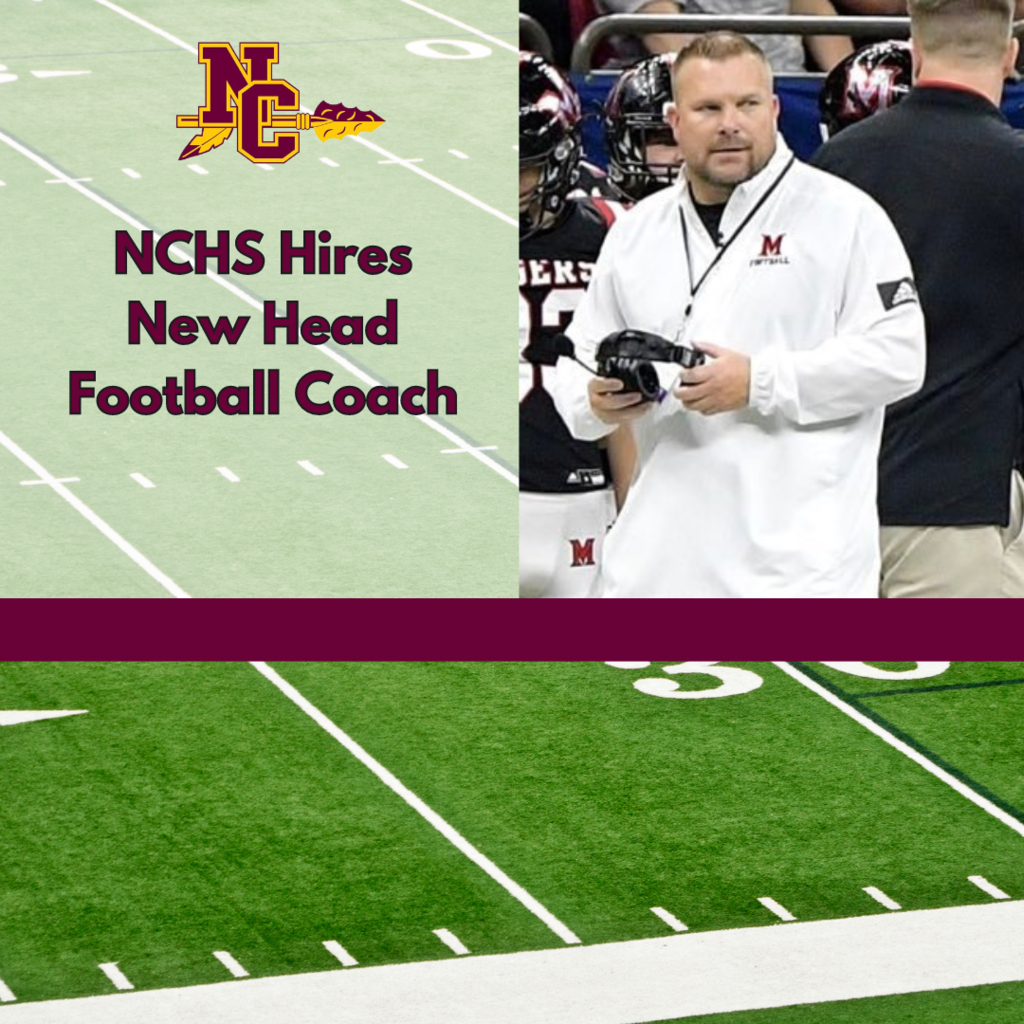 Congratulations to our very own Natchitoches Central High School senior, Emma Giddens, on being chosen to represent Louisiana in the Rose Bowl Parade in Pasadena California! Tune in to the Rose Bowl Parade tomorrow to see Emma as she represents Natchitoches on the Louisiana tourism float. Way to go Chiefs! #NPSB #TogetherWeCan #PPoP #GoChiefs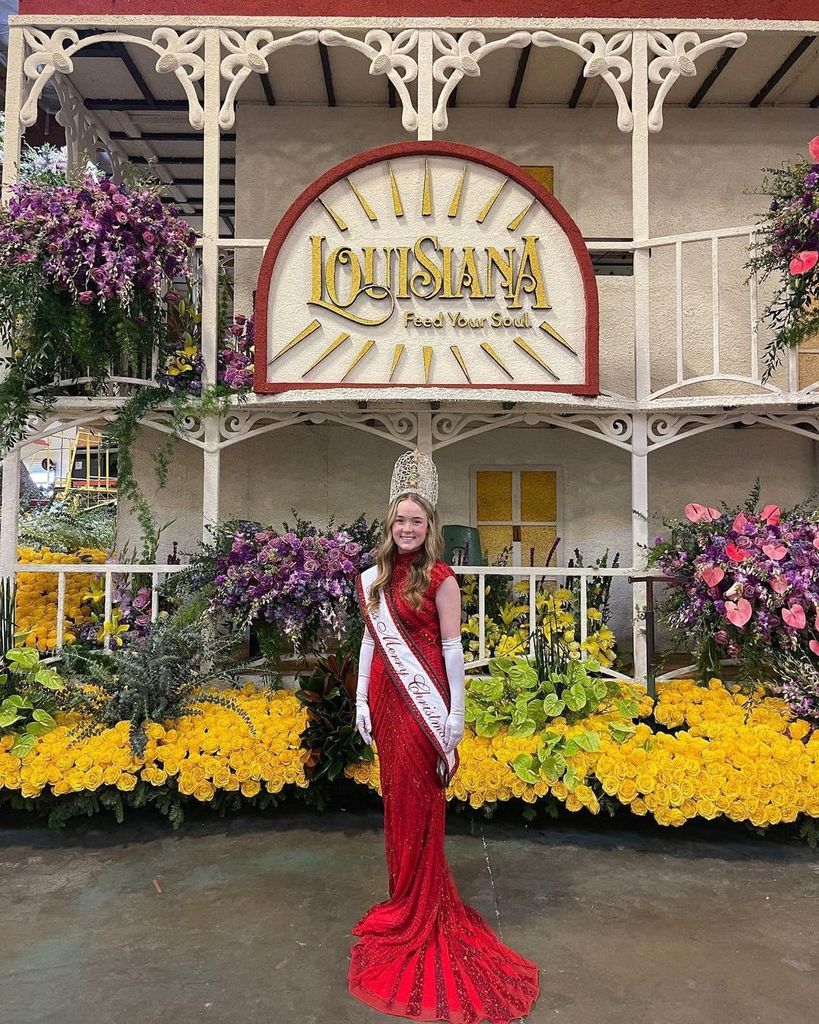 We have officially made it to Christmas Break!! 🎄🎄 We'll see all faculty and staff back on Thursday, January 5th and all students back on Friday, January 6th! We hope everyone has a safe and fun Holiday season!! #NPSB #TogetherWeCan #PPoP #NPSBChristmasBreak2022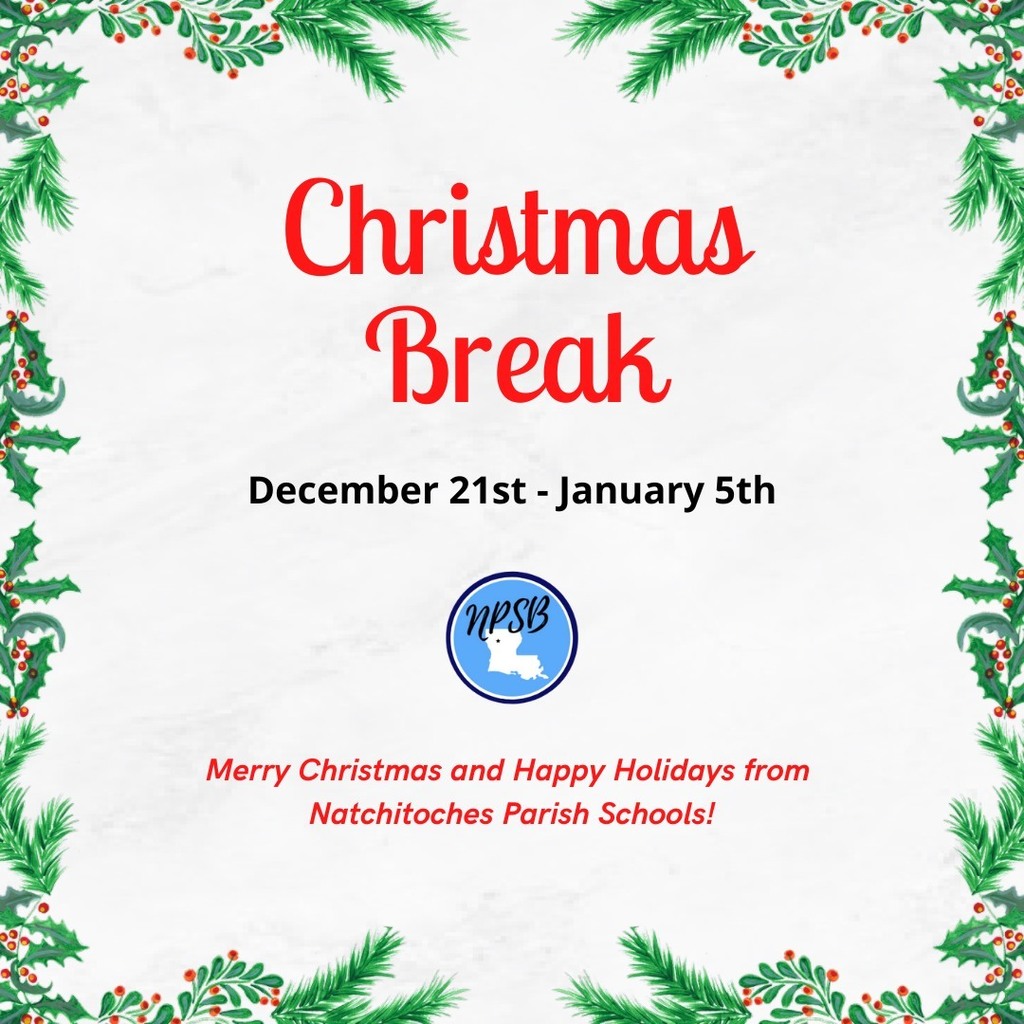 Parent Teacher Conferences begin today!! 🍎📓 Don't forget to check with your teachers for your scheduled time to meet! Reminder: Students will not report to school on Wednesday, December 21st! #NPSB #TogetherWeCan #PPoP #NPSBparentteacherconference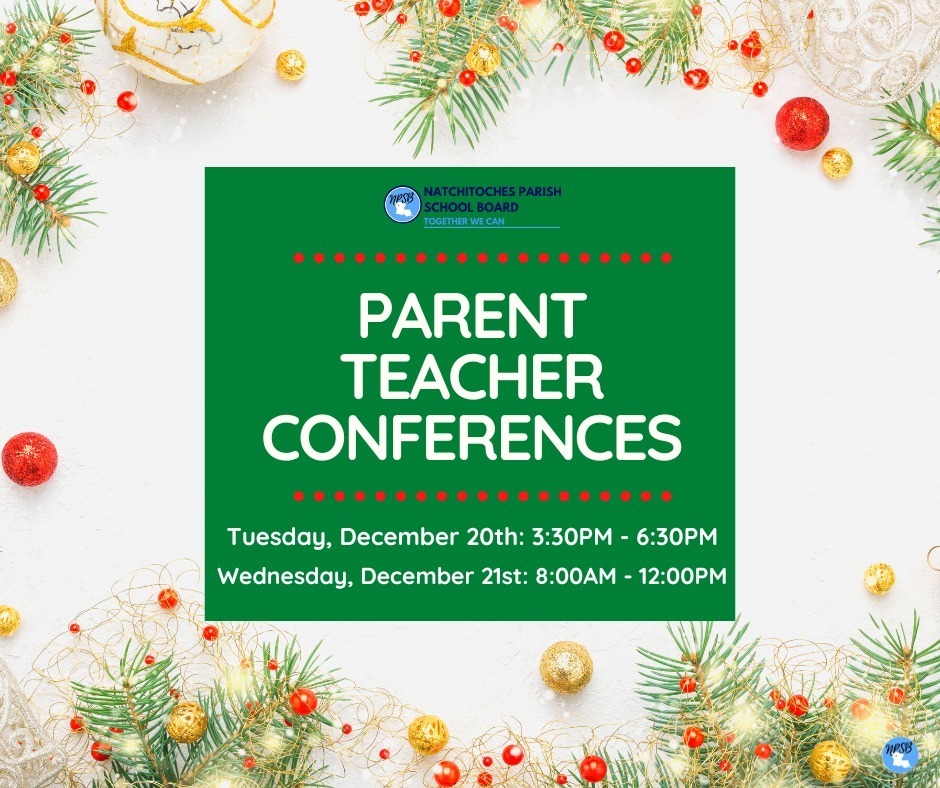 Last night at our December Committee Meeting, we honored three of our outgoing Board Members with a celebratory reception! 🌟 Rhonda Guidroz, Eugean Garner, and Beverly Broadway have been a tremendous asset to our District and we would like to thank them for their years of service on the Natchitoches Parish School Board! They will surely be missed! #NPSB #TogetherWeCan #PPoP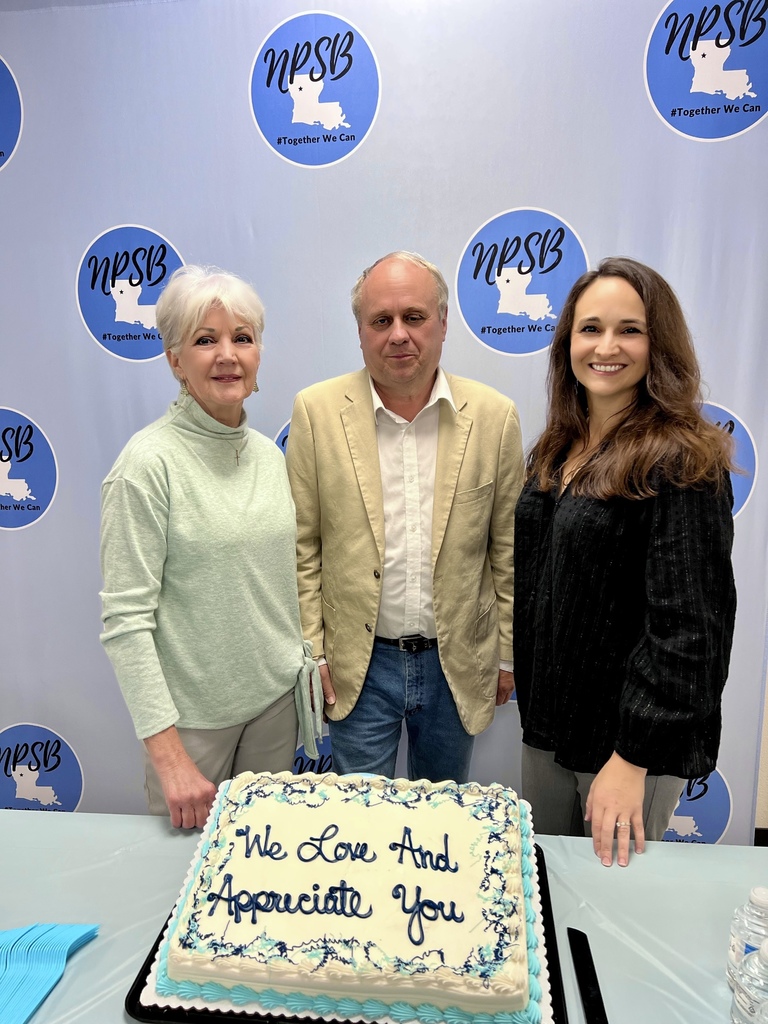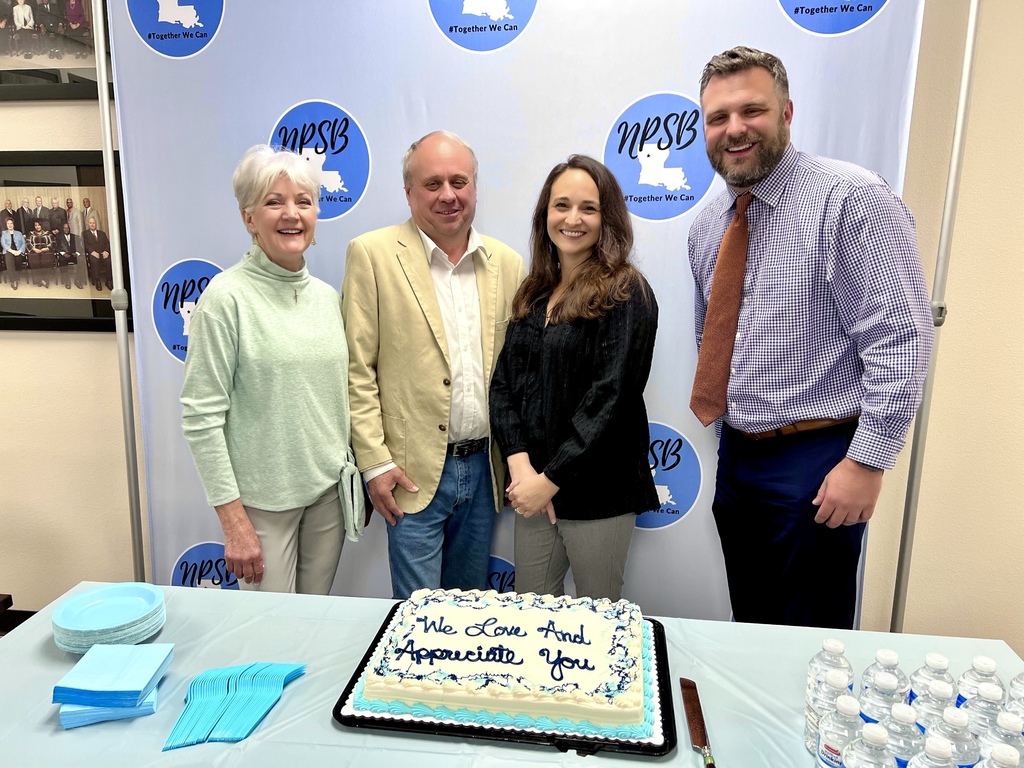 After consultation with the National Weather Service, all Natchitoches Parish schools and facilities will release at their normal times today. However, all after school extra-curricular activities will be cancelled. The current trends in the weather forecast according to the National Weather Service, show the main threat of inclement weather in Natchitoches Parish between 5pm and 10pm. Due to schools being out before 5pm, Natchitoches Parish School Board officials decided not to conduct an early dismissal. Most NPSB school buses will run at their normal times. For several longer bus routes, EccoRide will run those buses earlier than normal. EccoRide will contact those parents with the dismissal time. NPSB will continue to monitor the weather and will update the community on social media if anything changes. #NPSB #TogetherWeCan #PPoP #NPSBWeatherUpdate