We are so proud to announce the 2022 NCHS Homecoming Court!!
Natchitoches Central's Homecoming Court will be presented and the 2022 Homecoming Queen will be crowned during the Pep Rally at Natchitoches Central on Thursday, October 6th at 6 pm. The Queen and her Court will be presented again at the football game on Friday, October 7th.
The public is invited to join in the Homecoming festivities!
---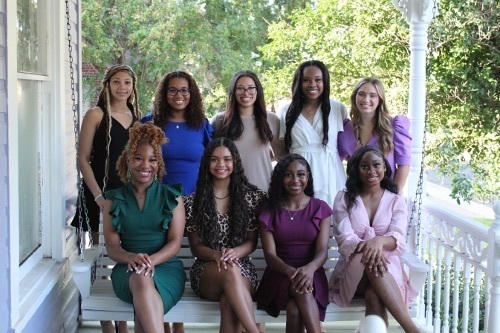 Pictured: Seated – Nyla Helaire, Makenzie Rachal, Jazmine Booker, Zelia Frazier
Standing – Arianna Armstrong, Kamia Pichon-Andrews, Madison Robinson, Ma'Kira Carpenter, Bailey Newlee