Making a difference! We adopted the Natchitoches Skating Rink on December 20th for PBIS Awards to celebrate our 7th & 8th grade students and their achievements. They worked really hard!! Congratulations to all the students!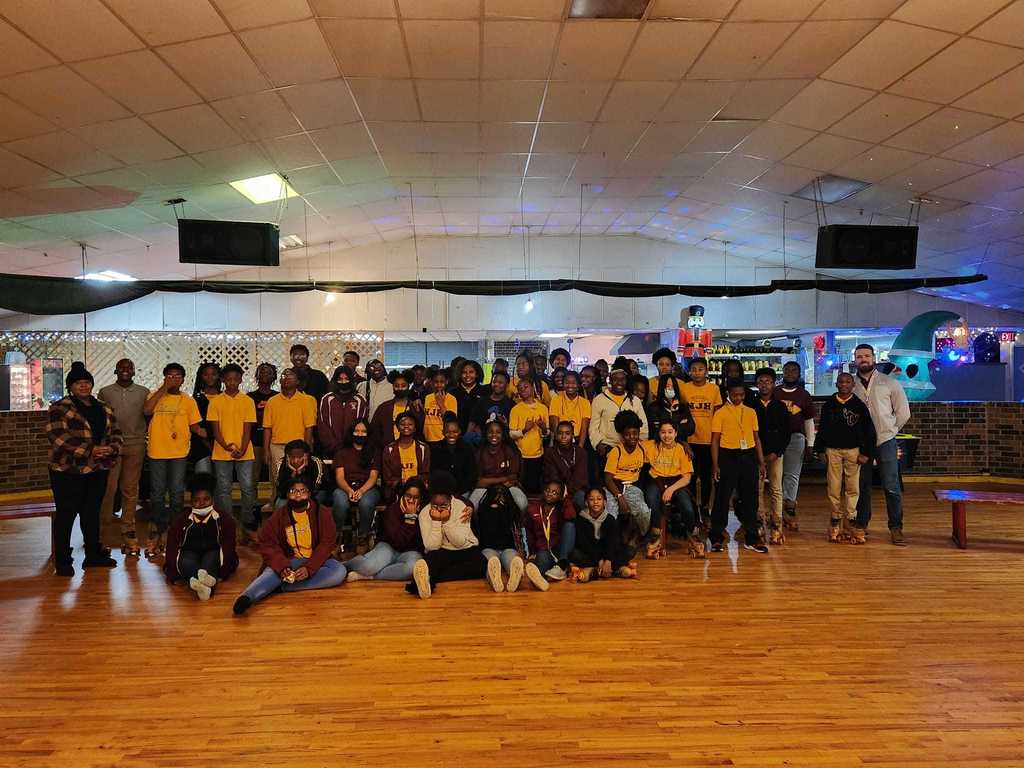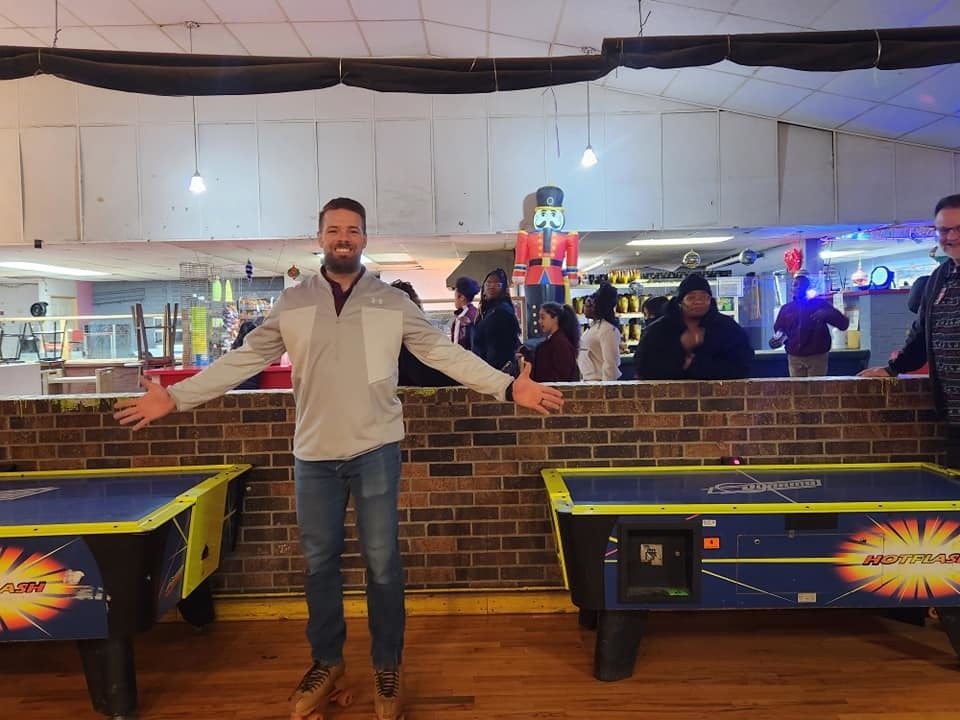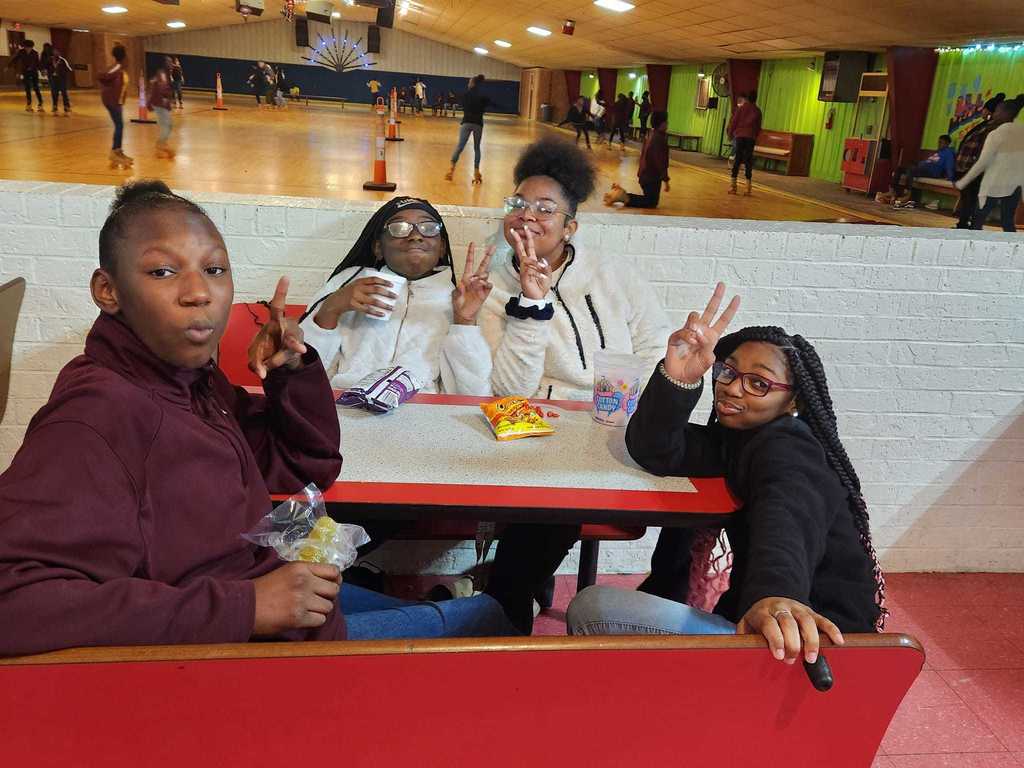 Natchitoches Junior High JAG officers delivered The Polar Express book(s) to the students at L.P. Vaughn. Books courtesy of our Instructional Specialists Mrs. Theriot & Mrs. Prelow. ❄️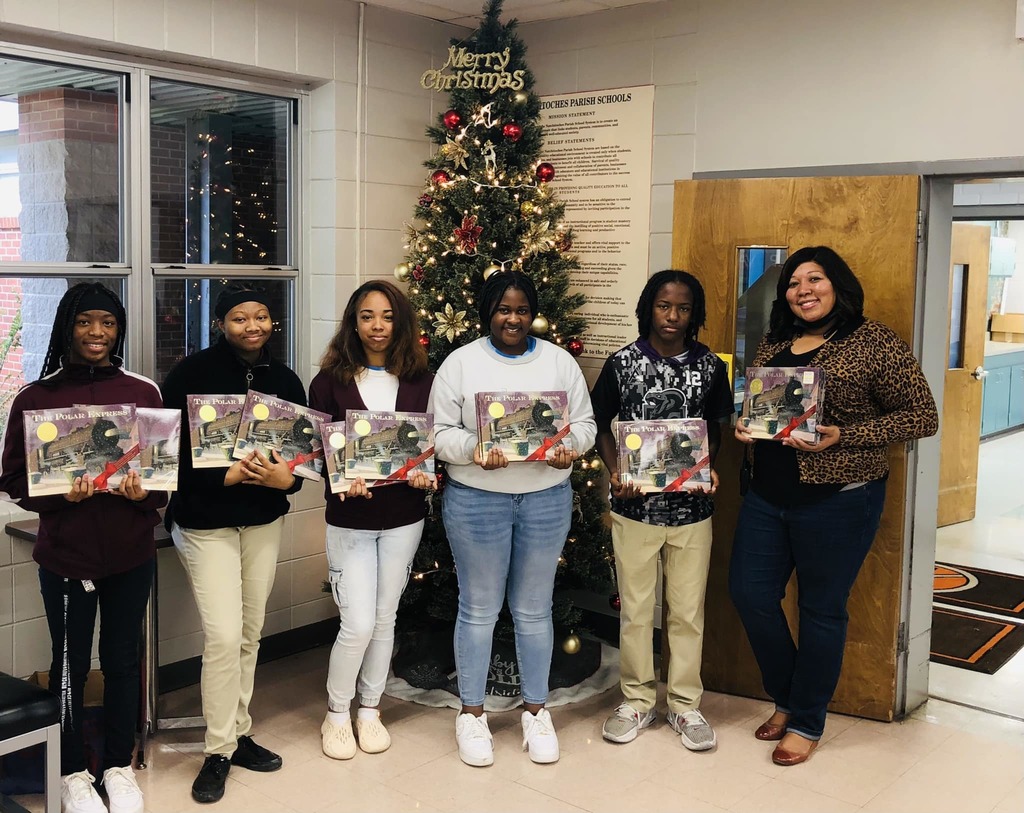 The NJH Student Council sponsored a Deck the Doors contest in December. Mrs. King's creative homeroom won a Hot Chocolate and S'mores party for their festive door. ☕️🍫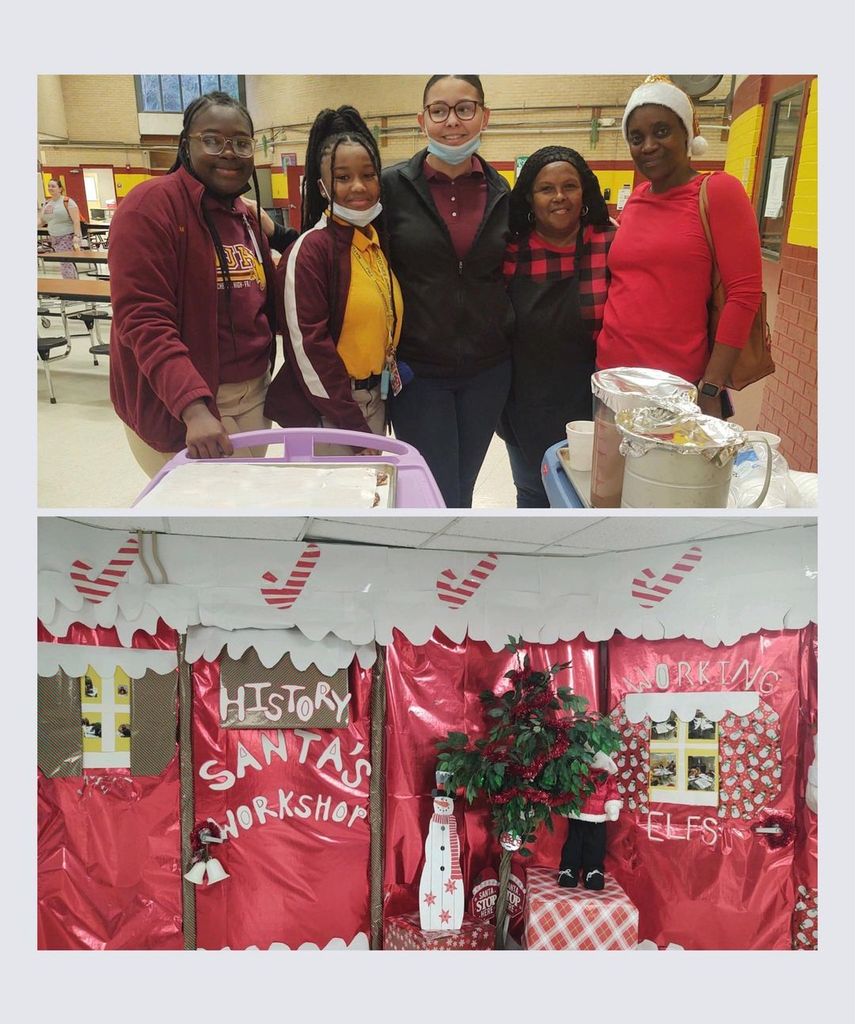 Tis' The Season 🎁 This past week, students participated in a free raffle drawing sponsored by our JAG program. Our four winners received a bicycle just in time for the holiday season! Congratulations to our winners, Nakayra Smith, Jaylin Williams, Khalil Seymore, and Kelis Pier! Thank you to Mrs. Rainwater, and your JAG program, for sponsoring this amazing event for our students. Happy Holidays! 🎄🎁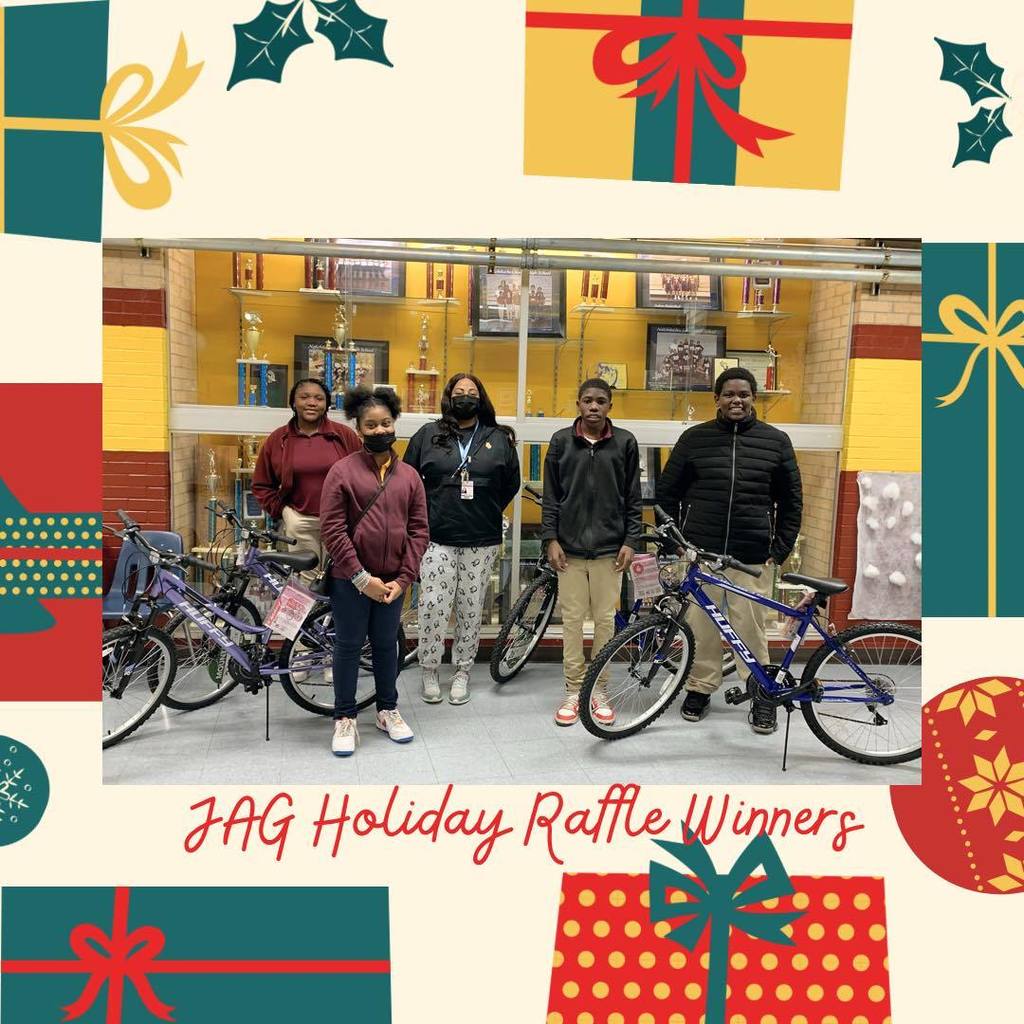 Thank you to the Cane River Branch Magnolia State Peace Officers Association for the generous donation to the NJHS Student Success Closet. We truly appreciate your kind hearts and your consideration for our school.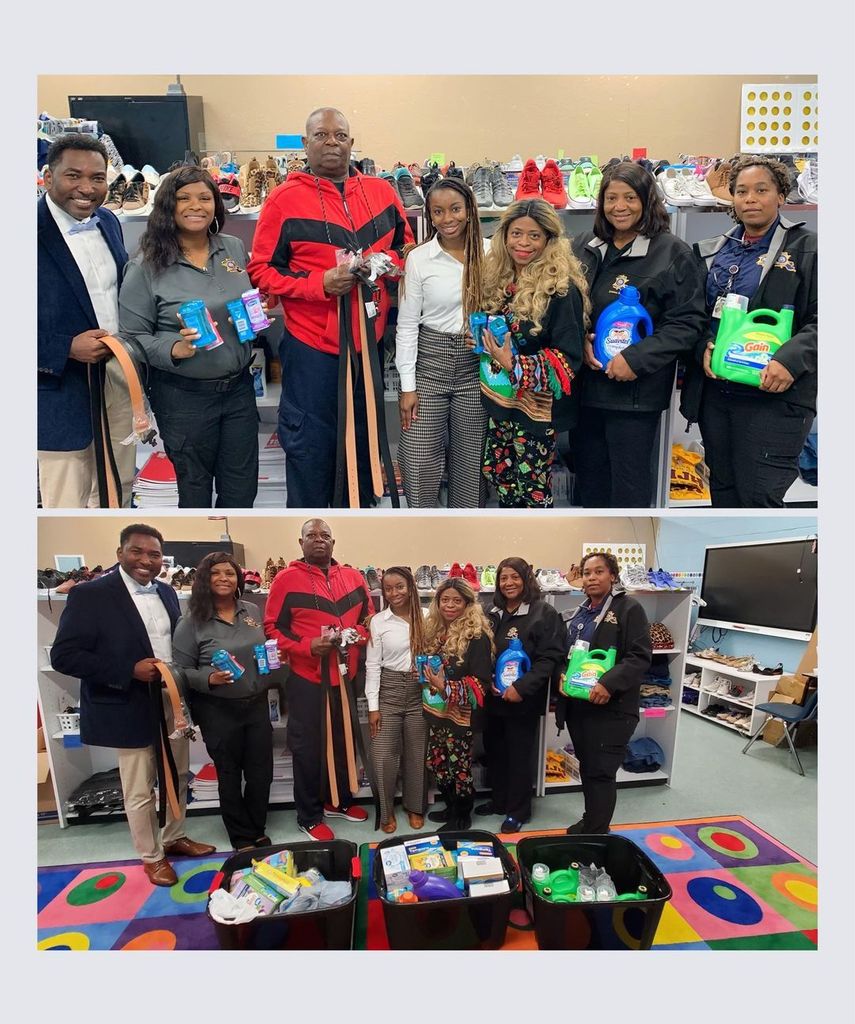 Winter wonderland at NJHS ❄️⛄️ Joy is here as we prepare to celebrate the holidays. Check out our cool window splash paintings painted by our 7th and 8th-grade students, and our one and only, Mr. Alford. Merry early Christmas from NJHS 🎄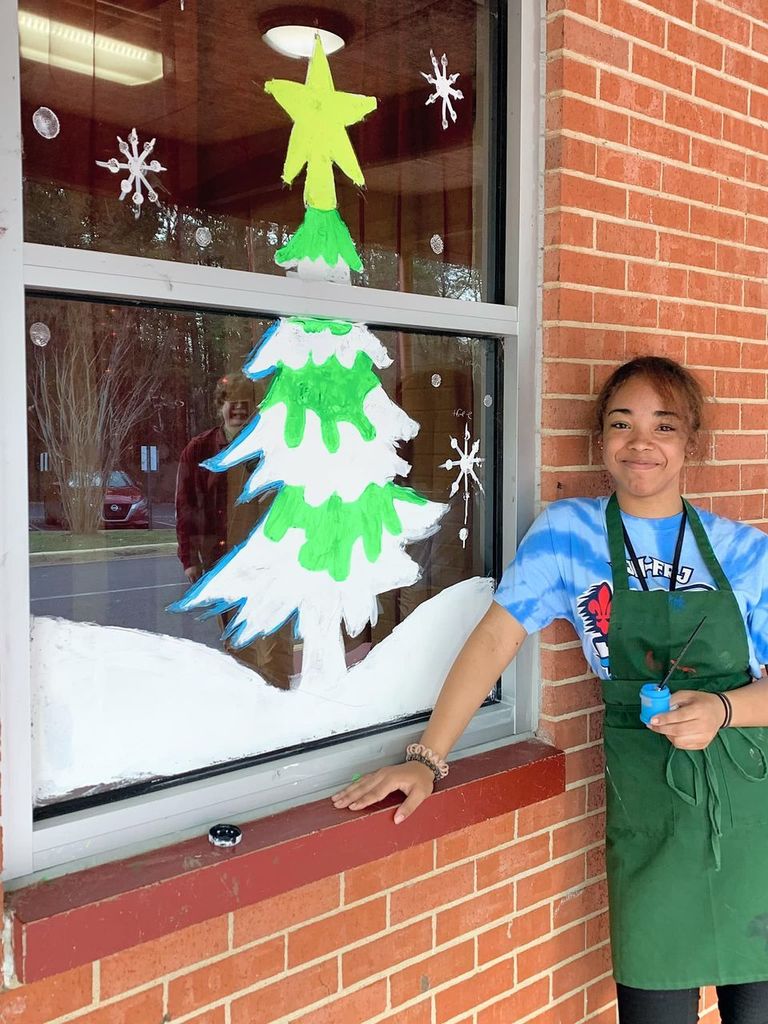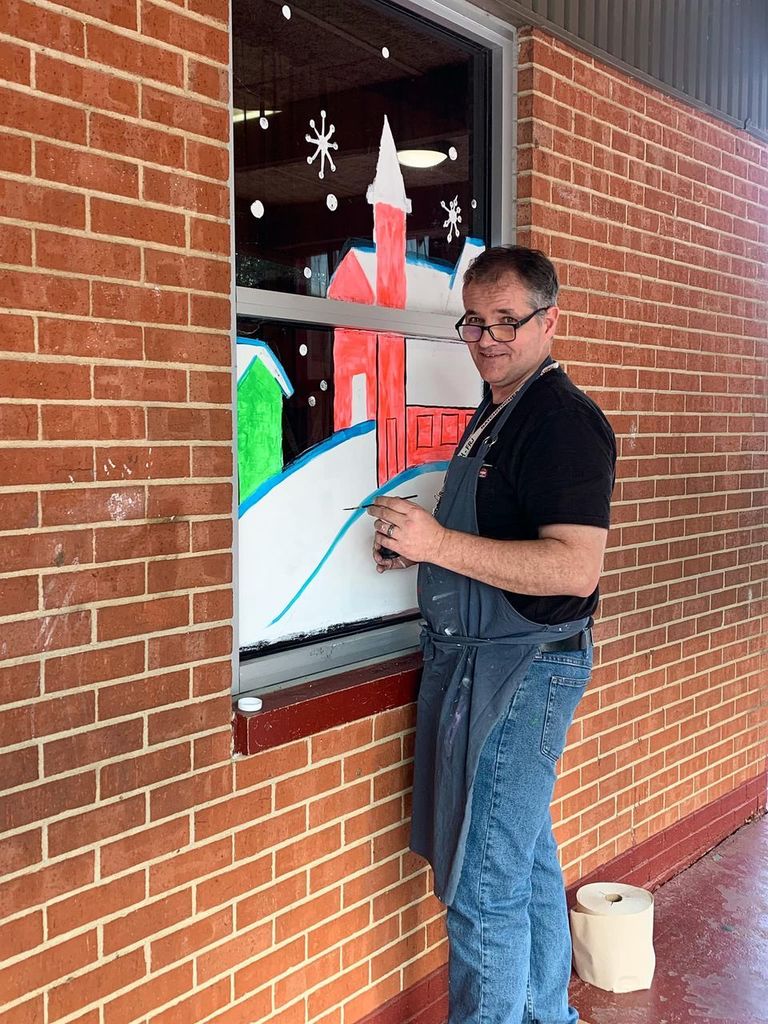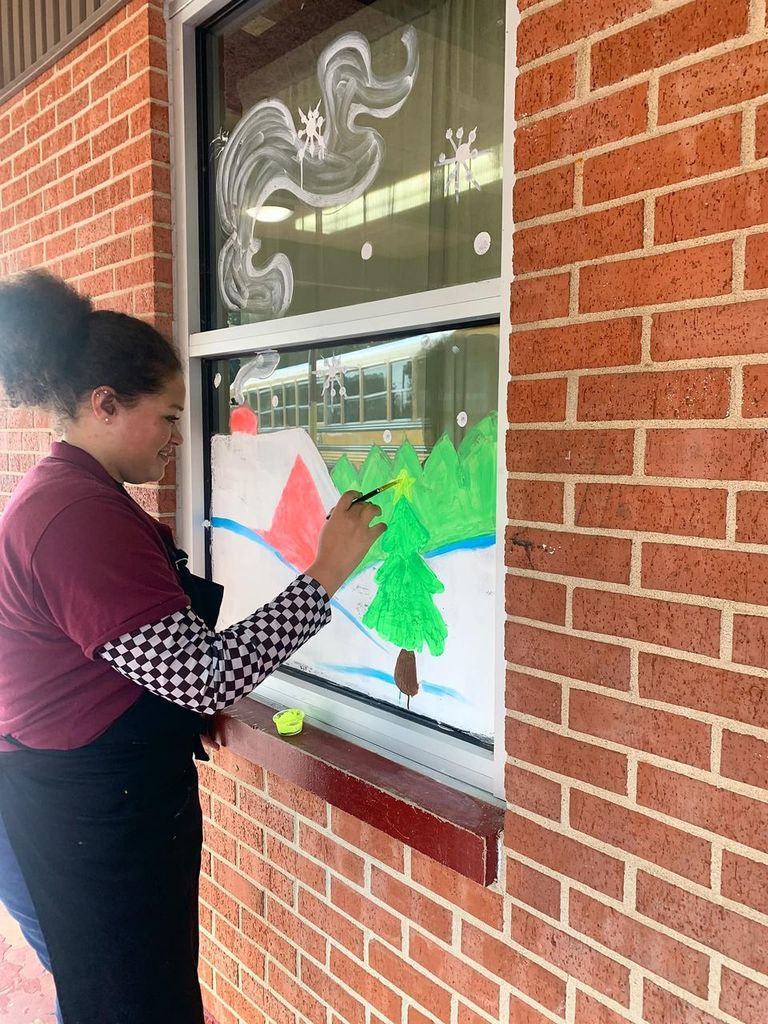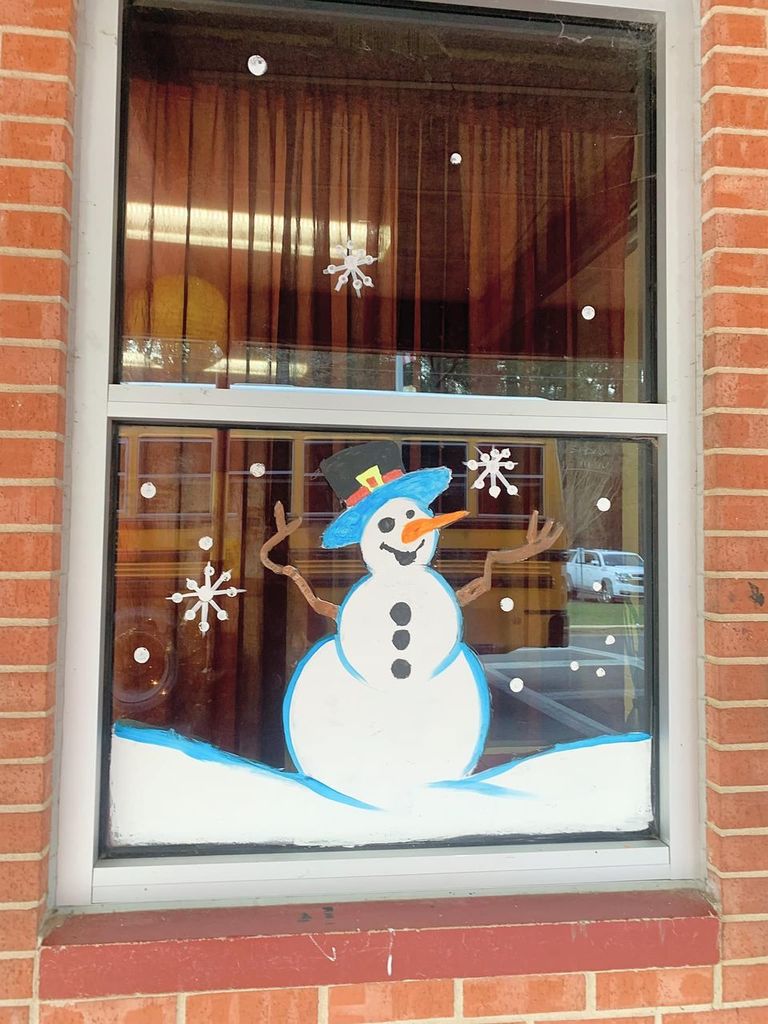 Tis' the season at NJHS! 🎄Our fabulous Nurse Wren, or should we say Elf of the Shelf, is awaiting the holidays in her cozy gingerbread house. Not only does she tend to our amazing students, she treats Santa's reindeer as well. Check out their cool names! 🎄🩺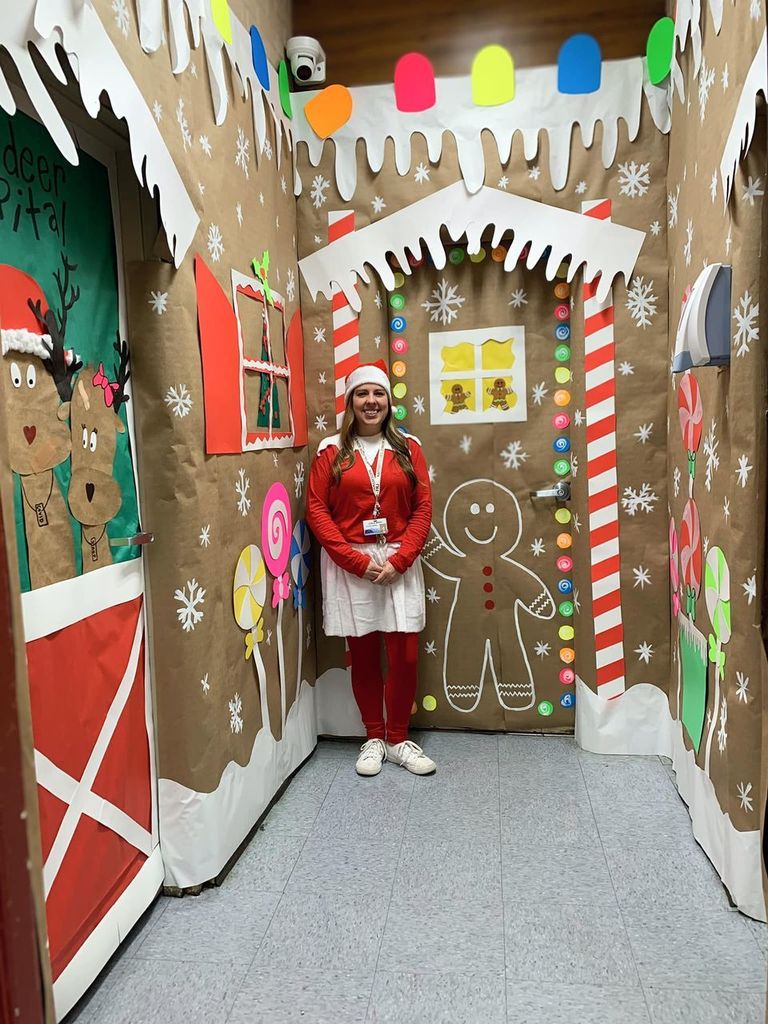 Congratulations to our hardworking and dedicated faculty, staff, and students for their continuous contribution to the growth and success of our school. School attendance is one key to success at school and is defined as attending school daily and on time. Additionally, providing incentives that recognize positive behaviors contribute to keeping students in school and helps improve the climate for learning. Our restorative justice program, implemented during the 21-22 school year, uses restorative approaches that support the idea that when we feel part of a supportive community, we respect others in that community and become accountable to it. This creates a sense of community through daily or weekly circles in WIN or in any class. Let's continue to promote positive attendance and behavior initiatives throughout this school year!🏆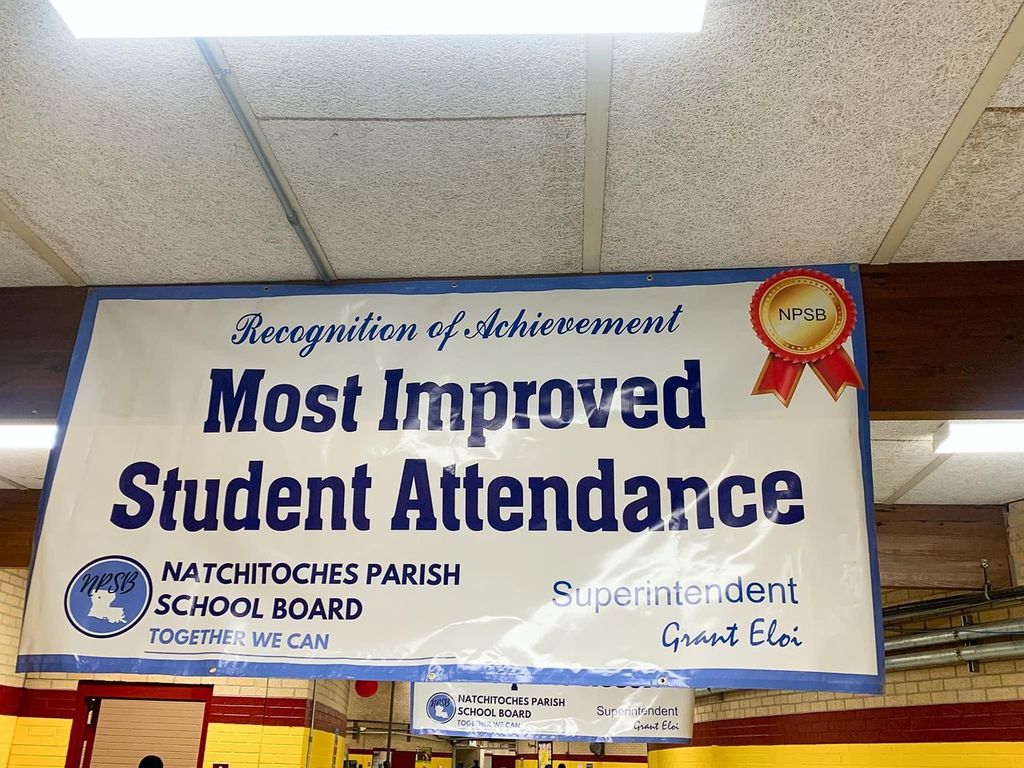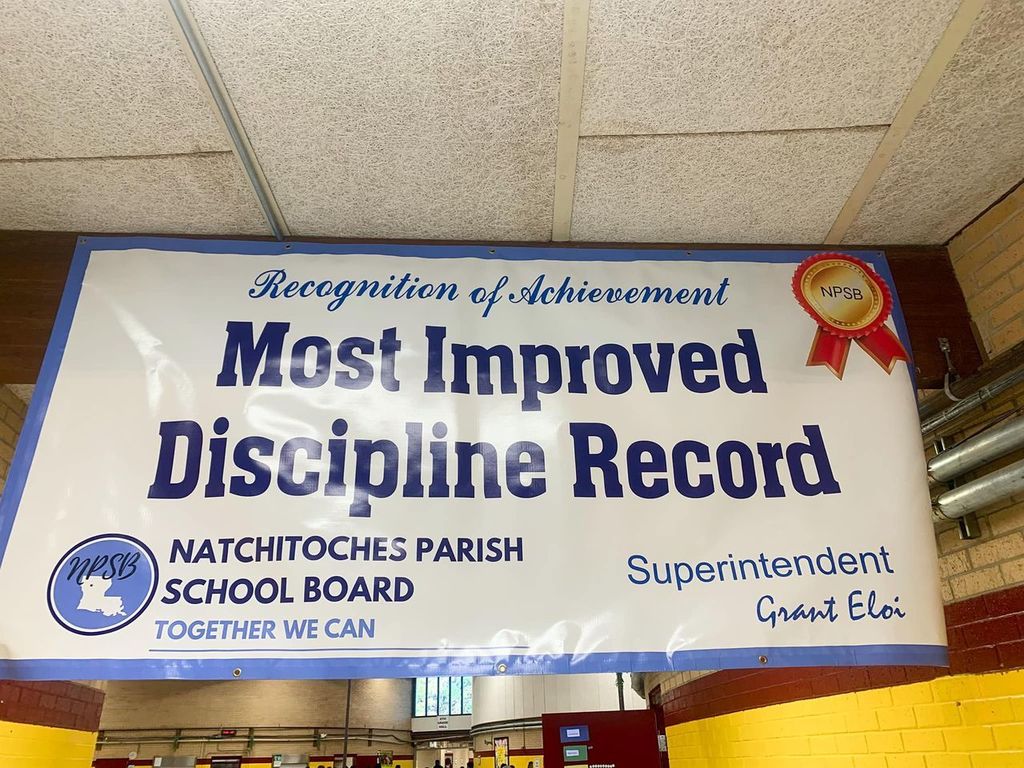 The NJHS Boys to Men Club dressed to impress for the Christmas Gala hosted by NSU. Thank you Mr. Thomas for your leadership, direction, mentorship, and dedication to our students.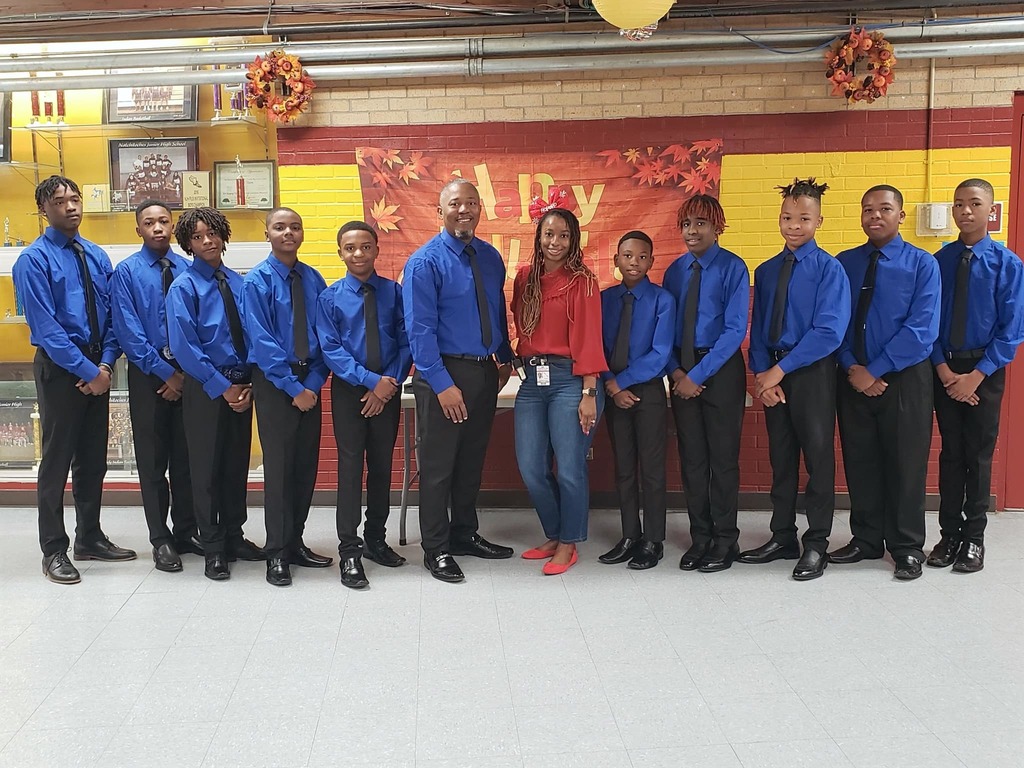 The NJHS robotics team had the opportunity to participate in Northwestern State University's Department of Engineering Technology Fall 2022 Robotics Competition. Our students were amongst all middle schools within a 200 mile radius of Natchitoches and participated in building a robot, along with coding the movements of the robot. Congratulations to our future engineers on their participation in this amazing competition. Thank you to our Robotics teacher, Mr. Thomas, for supporting our students throughout this process. We are so proud!!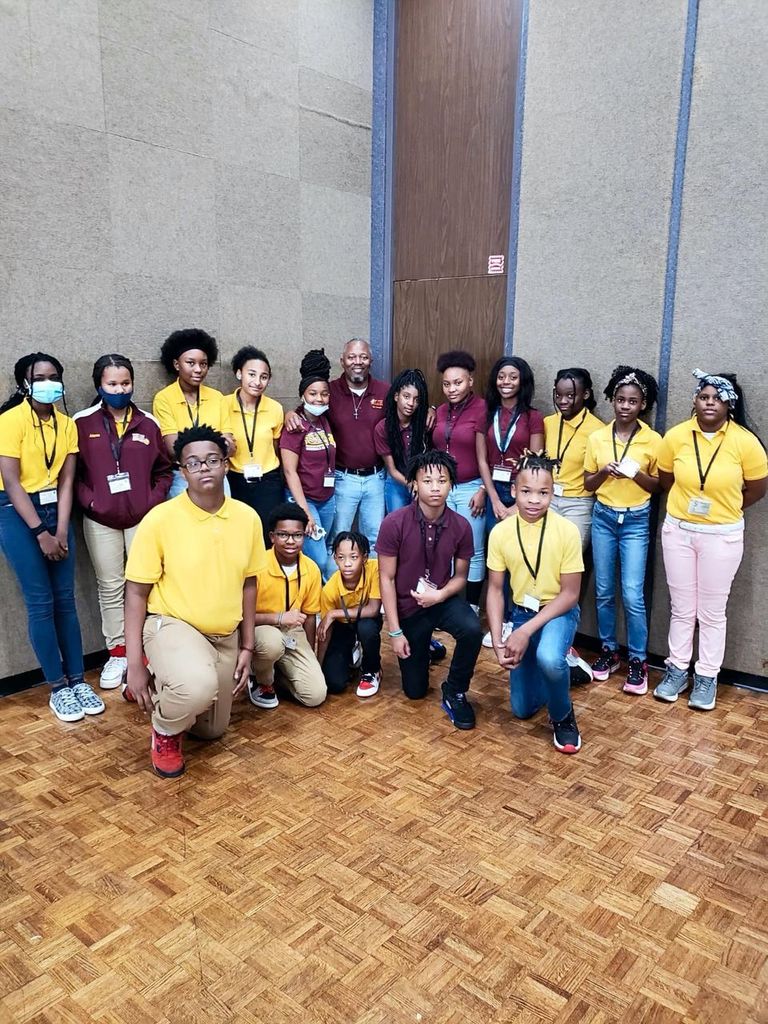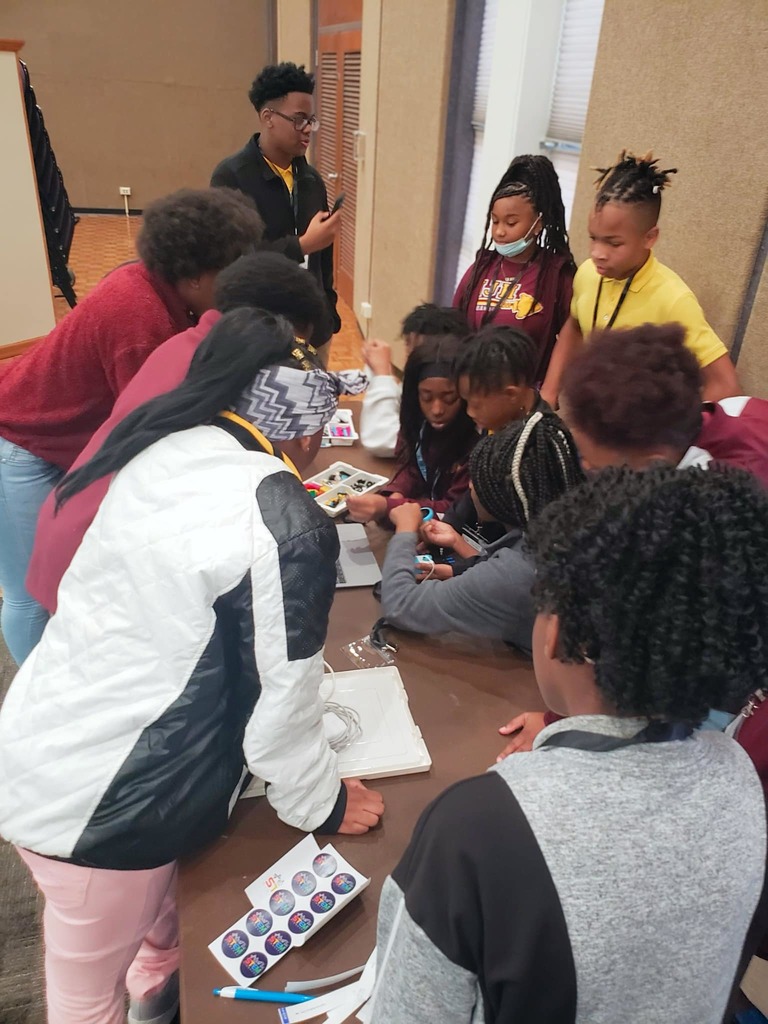 NJHS Student of the Year 🏆 Student of the year is our way of spotlighting a student whose actions embody the values of our organization above and beyond anyone else's. Our panel of judges carefully selected one stand out student and has awarded them with this very special honor. We are extremely proud to announce that our NJHS student of the year is Delilah Jackson!! Congratulations!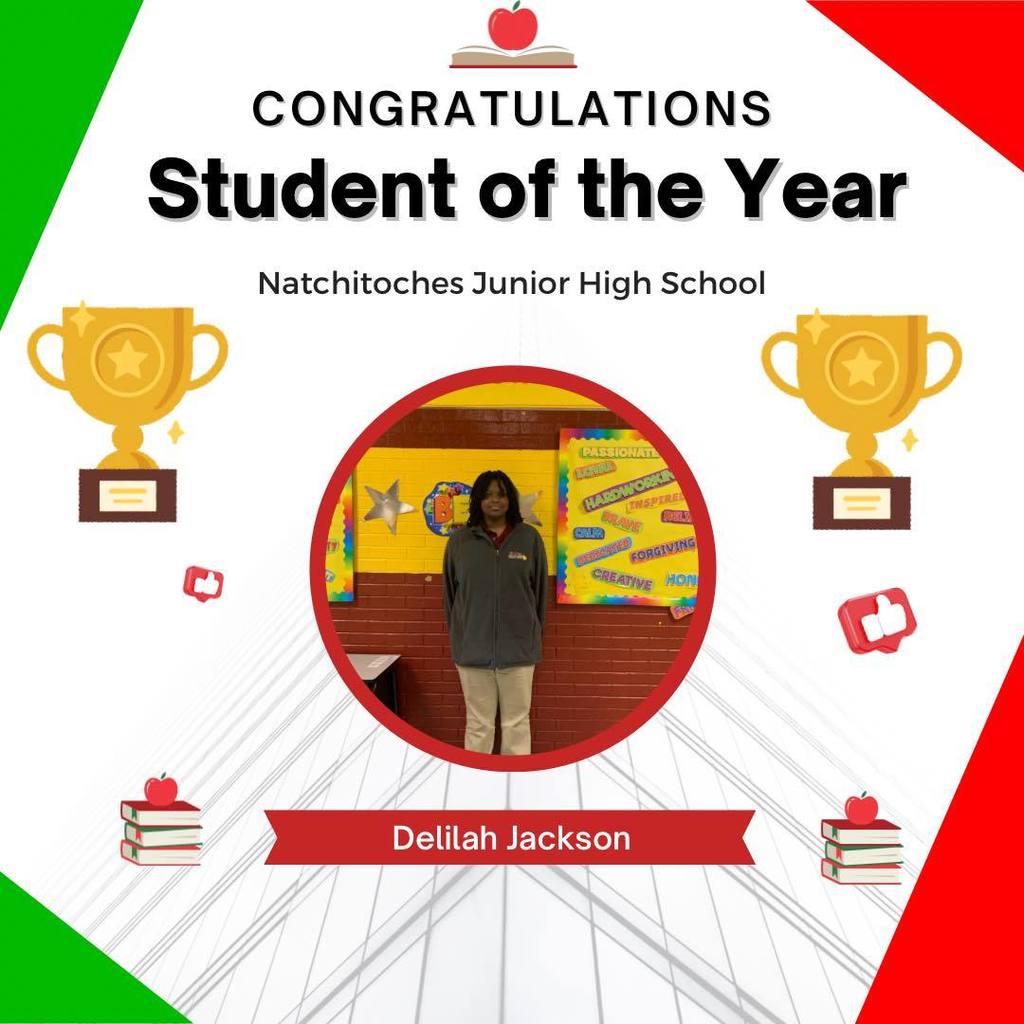 NJH Picture Day 📸 We are excited to have Lifetouch Photography take school portraits on Wednesday, December 14th. Information on how to purchase portraits will be shared that day. Your child's portrait is something that will be cherished for years to come. Yearbooks will be available for purchasing Spring 2023 for $25.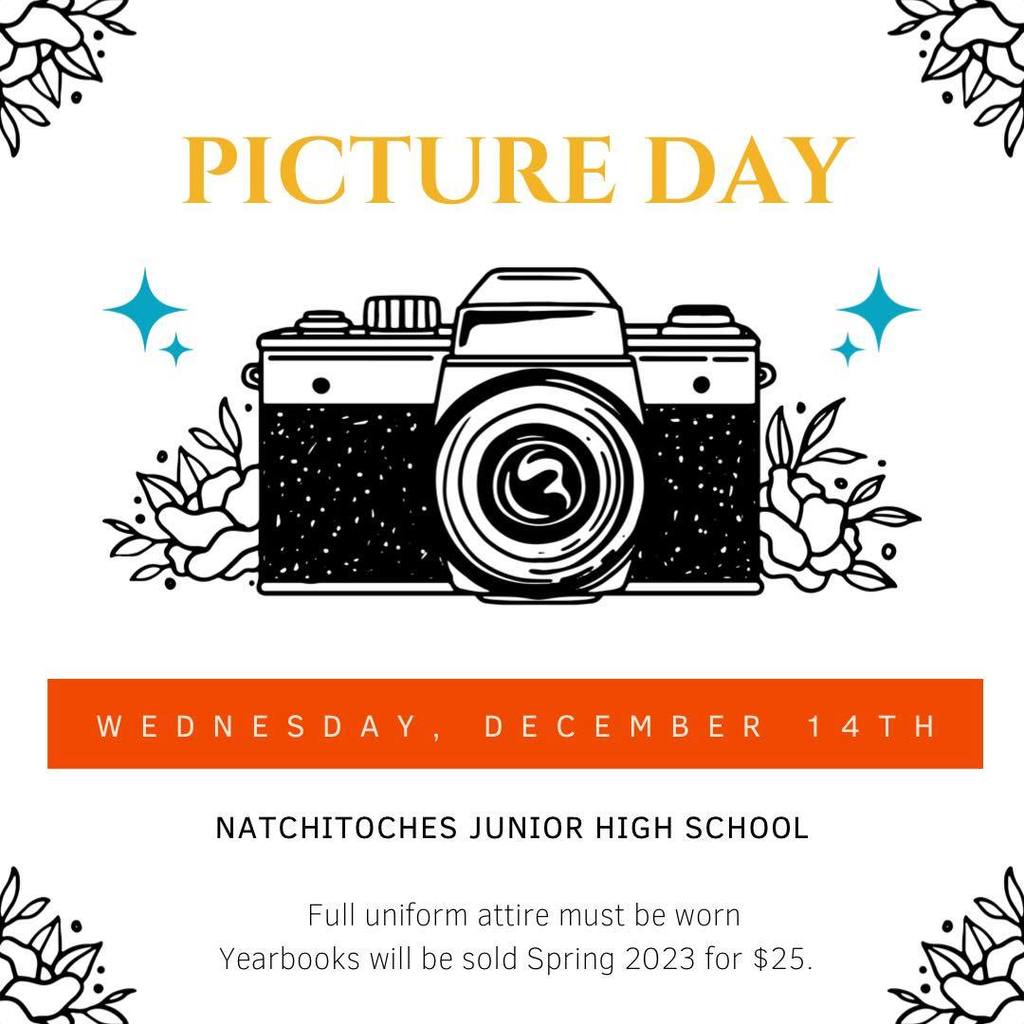 Natchitoches Junior High School Literacy Night 2022! Thank you to our sponsors City Bank, NSU, Super1 Foods, and the Service League for your generous donations!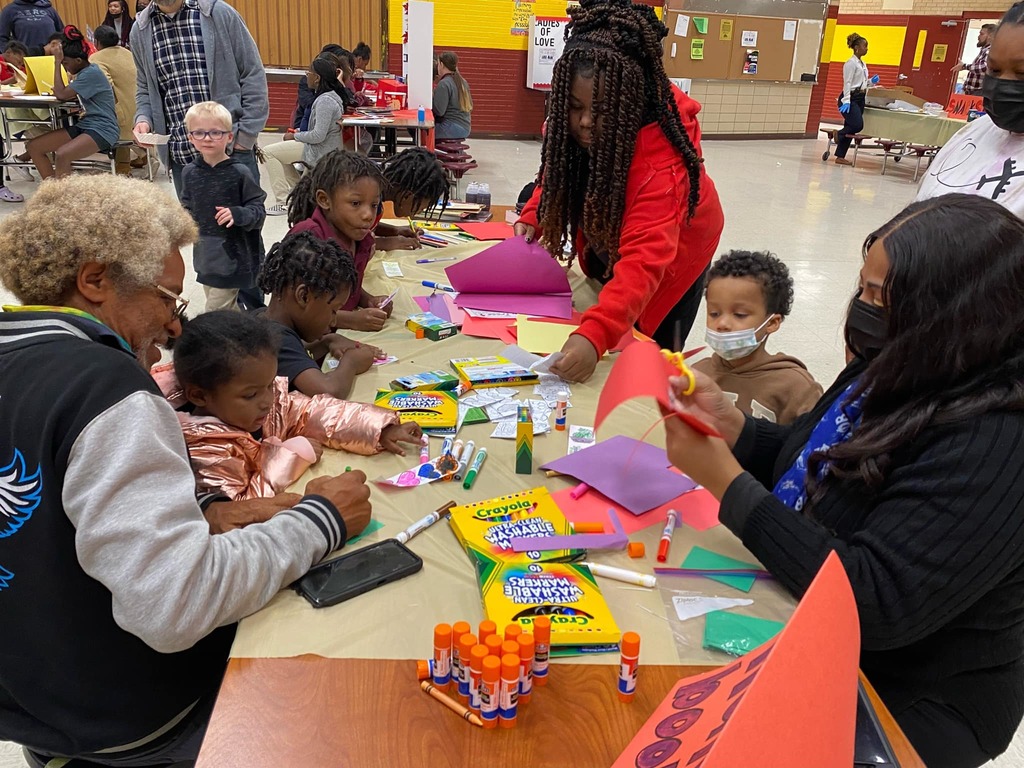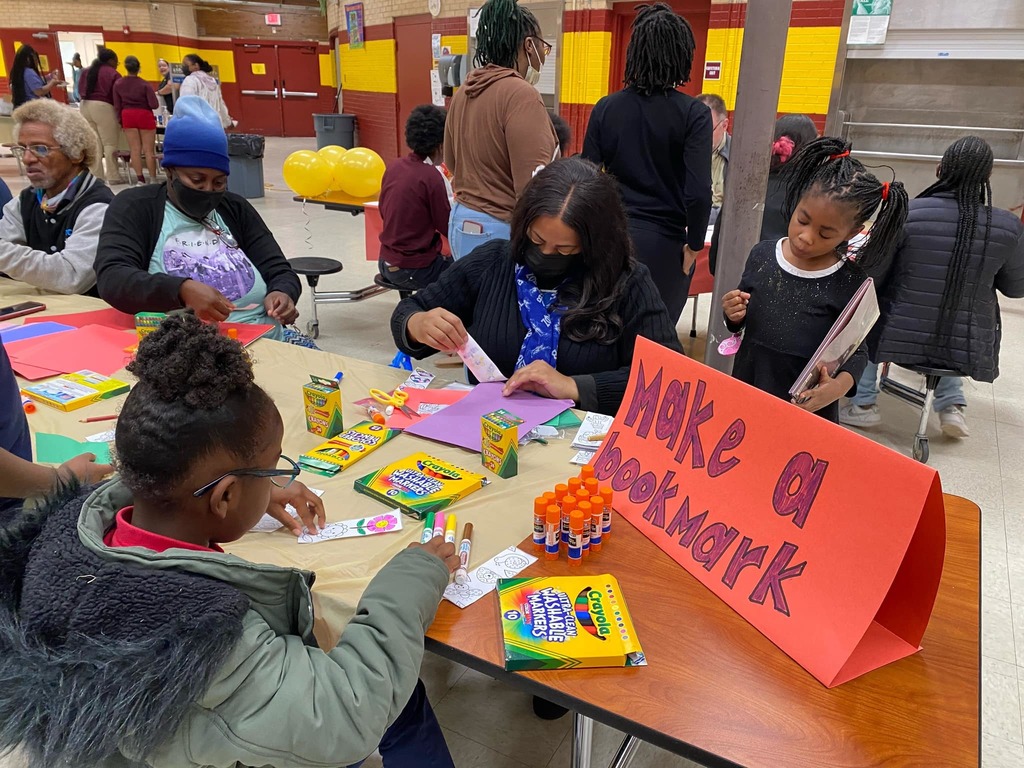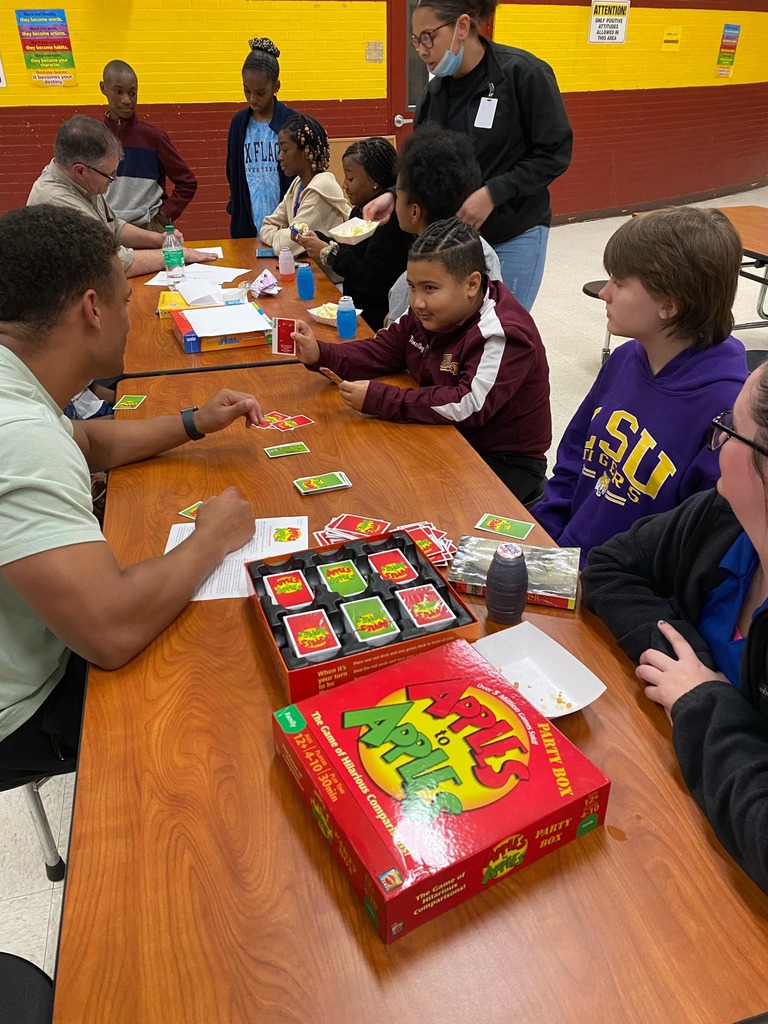 Our Instructional Specialists are key players with supporting teacher and student growth. They assist with analyzing student data and helping teachers make decisions based on data. They are number CRUNCHERS and strive to develop methods to help our teachers. You are appreciated, admired, and loved. You are difference makers! Thank you Mrs. Theriot and Mrs. Prelow! 📚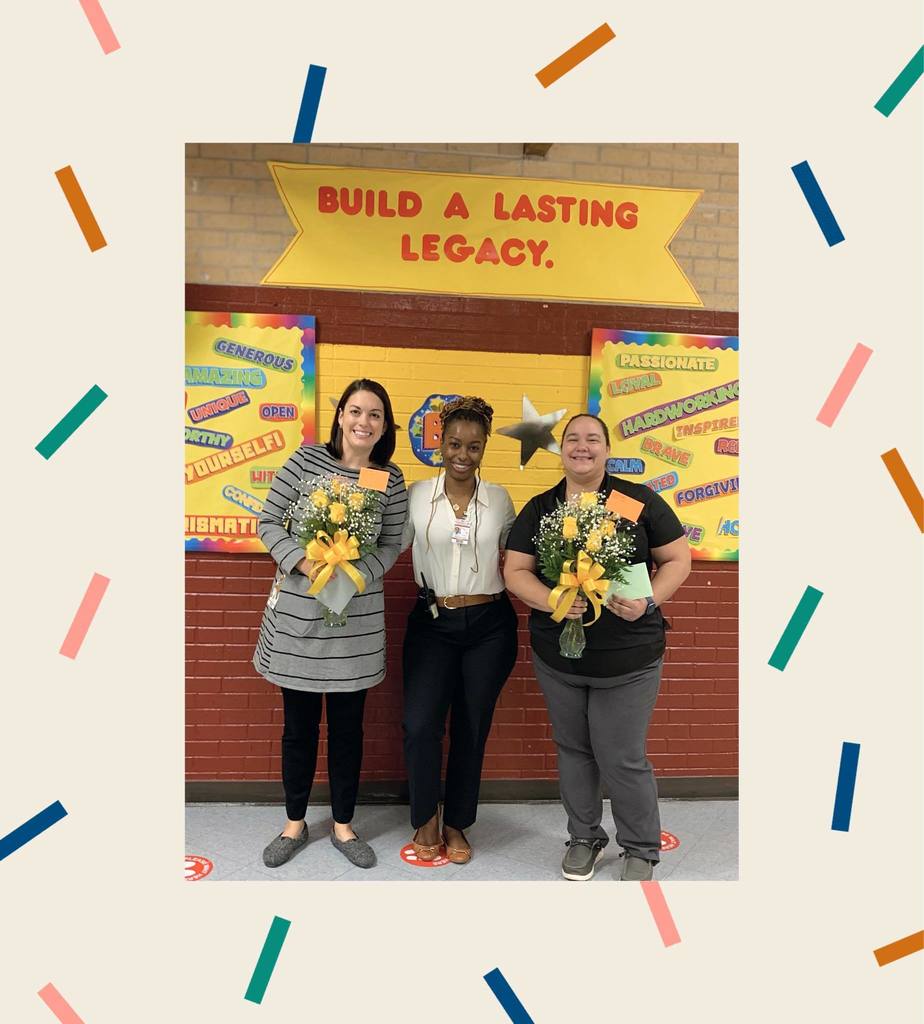 Please join us for Literacy Night on tomorrow night! We hope to see you there! 📚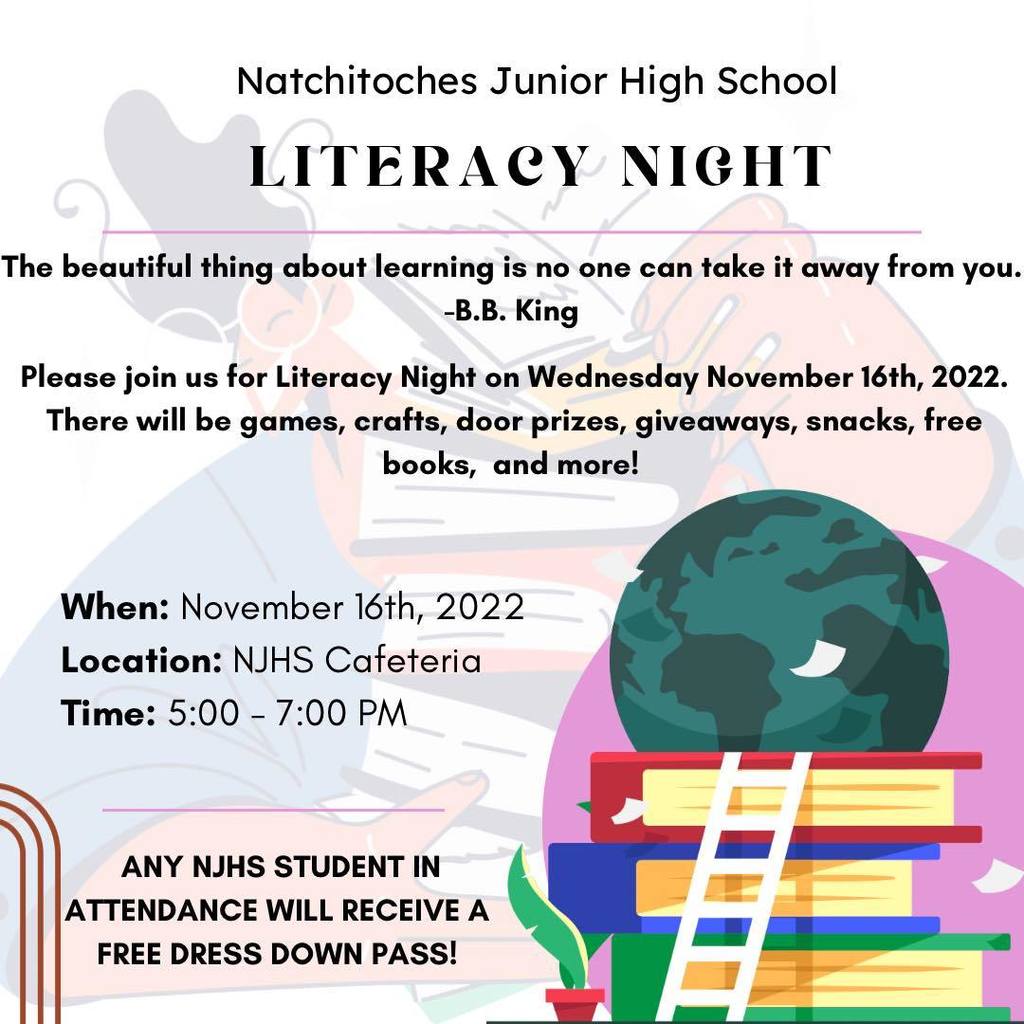 NJH vs. Marthaville Home Game Today! 🏀 Come out and support our teams. See you there! #LetsGoNJH!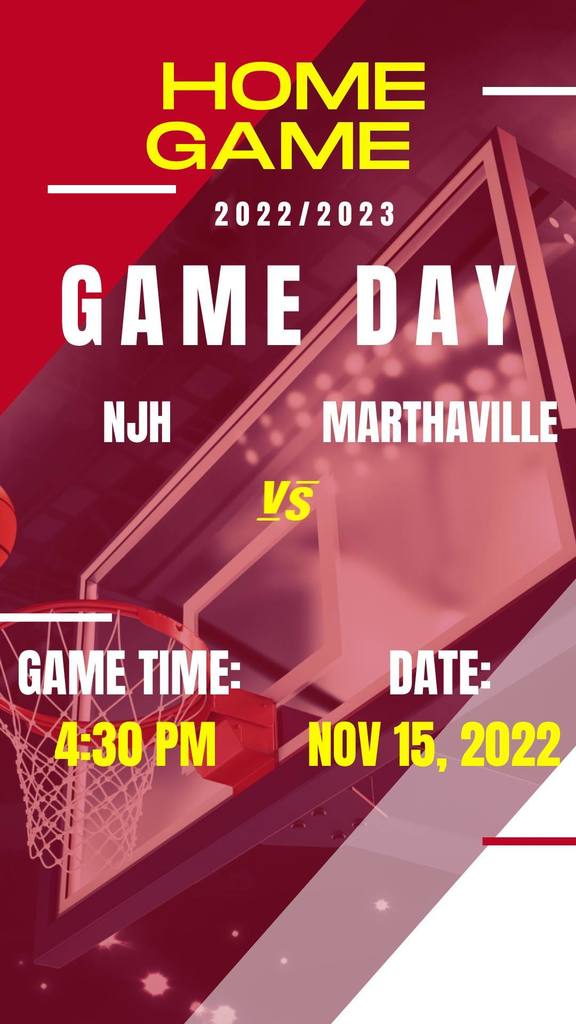 Natchitoches Junior High School wants to recognize and congratulate our support staff of the year, Richard Moody! Thank you for all of your hard work and your commitment to our school, on and off the campus. We appreciate you!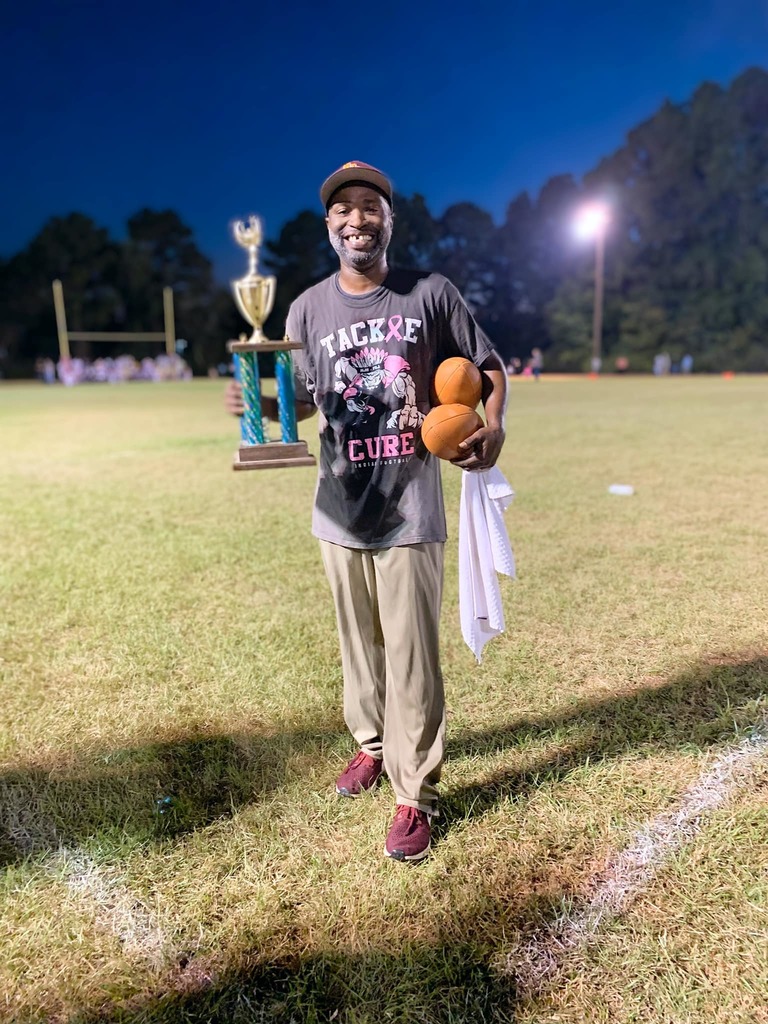 Please join us for Literacy Night on Wednesday, November 16th, 2022. We hope to see you there!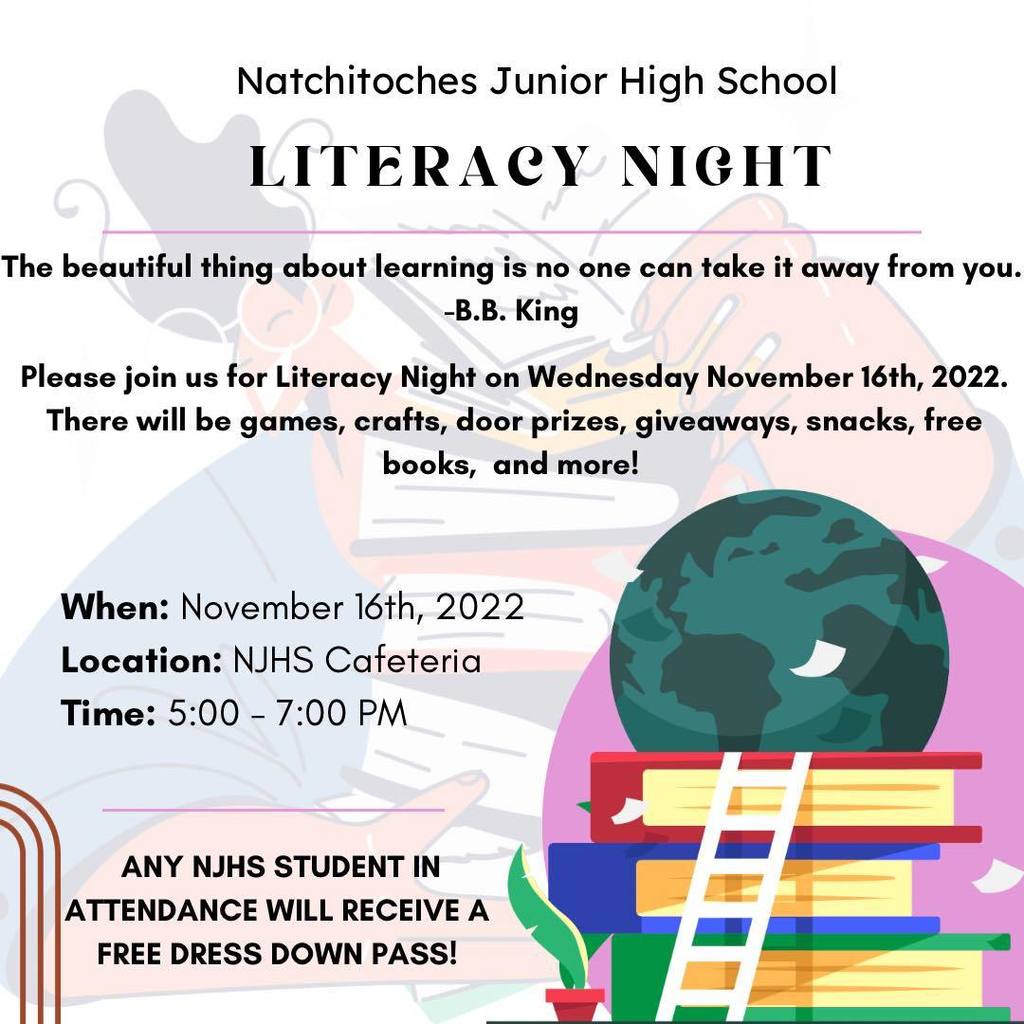 The Natchitoches Junior High School honored Veterans on Veterans Day, Friday, November 11, 2022 by placing American flags on Veterans graves. The Student Council commemorated Veterans Day at Lawrence Serenity Sanctum as part of its Community Outreach this school year.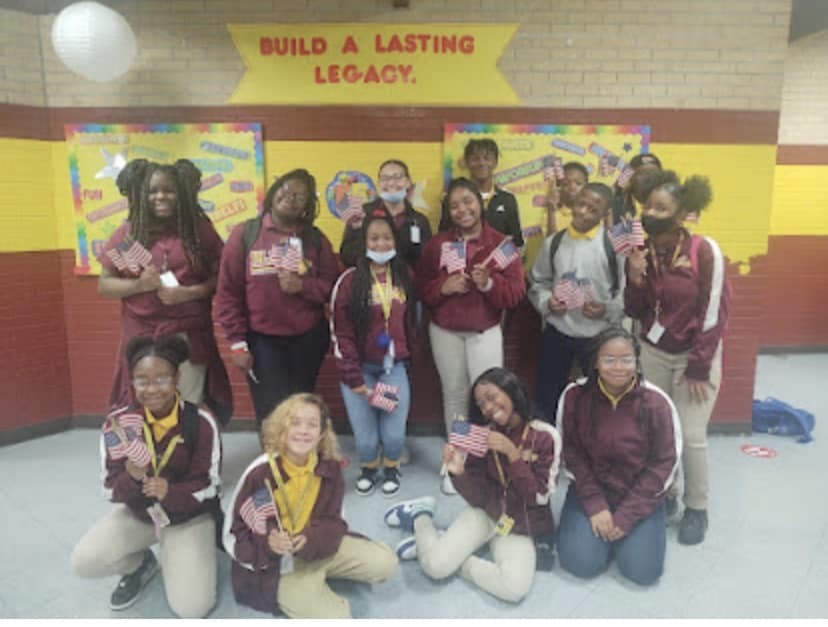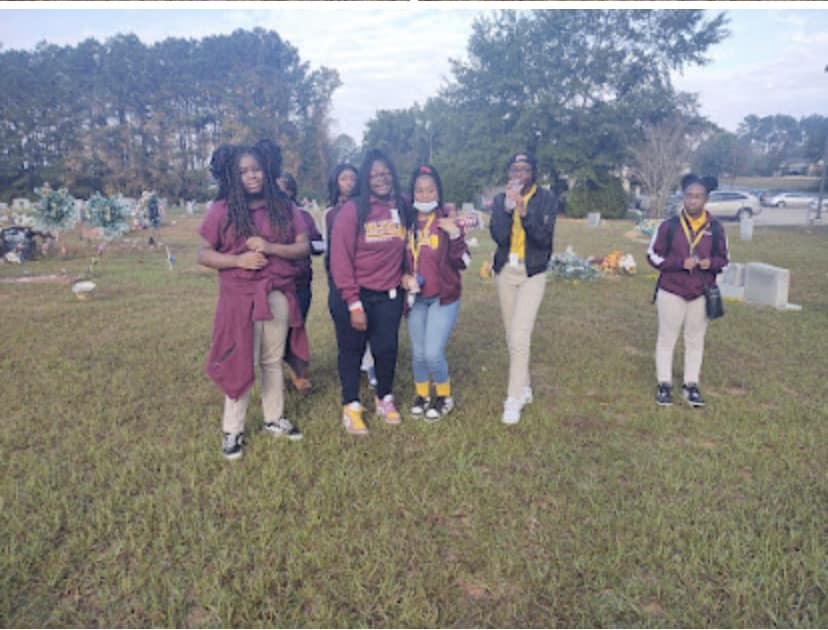 It's Time to Fall Back ⏰🍂 Good morning NJHS Family! It's time to get ready for longer nights. Daylight savings time goes into effect this weekend. Don't forget we "fall back" one hour, so set your clocks! ⏰